Many tourists that visit Bangkok have bad experiences with taxi drivers, but there is finally a solution available that means you never need get ripped off again. But before your start thinking that all Bangkok taxi drivers are bad, I should mention that the majority of them are very honest. I've heard numerous stories of taxi drivers finding and returning extremely large amounts of money and other valuables to passengers that left them in the cab. I once gave a taxi driver a 500 baht note instead of 100 baht, and he called after me. At first I though he was calling me back to say I hadn't given him enough, but he pointed out that I'd given too much. It would have been so easy for him to just keep the money, but he was honest enough to return it.
But there are a minority of taxi drivers who are intent on cheating their passengers. These types usually hang around tourist areas, large hotels, train stations, etc. One of the main complaints of tourists (and locals) is that taxi drivers refuse to use the meter, as they are required to do by law. But there is a trick to avoiding these drivers most of the time, and that's to flag down a moving taxi and not get one that's waiting outside a hotel, train station or major tourist attraction. The taxi drivers that sit and wait tend to be the ones that want to charge 200 baht for a 50 baht journey. Don't use them and you'll avoid most problems. Even if you've just arrived by train with luggage, it's best to walk a few minutes to the main road and flag down a taxi instead of getting one from right outside the station exit.
So what's the solution to avoid these problem? Use a taxi app. There are currently three that I know about that are available in Bangkok, so try using one of them the next time you need to get a taxi in Bangkok.
GrabTaxi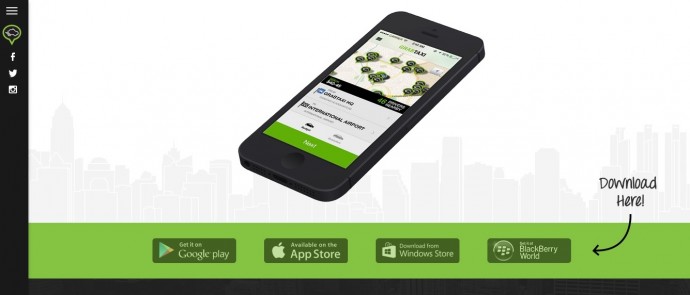 GrabTaxi is a new app that allows you to book a taxi from your smartphone. The app is available in both Thai and English for Android, iOS, Windows, BlackBerry Q10 and Z10 smartphones. GrabTaxi was launched in June 2012 and now covers many cities in Malaysia, Singapore, Thailand, Indonesia, Philippines and Vietnam.
GrabTaxi screens all drivers and monitors their performance based on customer feedback, so you can be sure that you'll have a safe journey.
You need to register to use the app. Once that's done you log on to the app and it loads your location. You then pick your destination and click the Book Now button. The app will then show you any drivers that are in the area and send out a request to them. The nearest one will call you to confirm and the app will also show an estimated price. The price you pay is that same a normal taxi plus an extra 25 baht ($0.85) booking fee. It might take longer to get a call back during rush hour.
Uber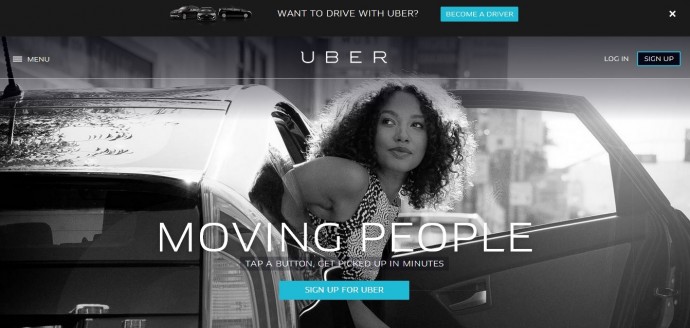 Uber is available in 36 countries, so it's a service some people may already have tried. But now it's also available in central Bangkok. It's available for both Android and iOS smartphones.
All Uber drivers have been background checked and are insured, and every driver also meets and local regulations.
You need to register your email and credit card to use the service, so this is especially useful if you don't have any cash on you when you need a taxi. The app allows you to chose your pick up point and destination, and then a driver will call you back with the estimated cost. Once booked, you can track the taxi's location on your app so that you can see that he's actually on the way. Once you arrive at your destination, the fare is shown on your screen and you just need to confirm so that the fare can be charged to your card. The price is approximately 50% higher than normal Bangkok taxis, but you get a higher quality of service.
Easy Taxi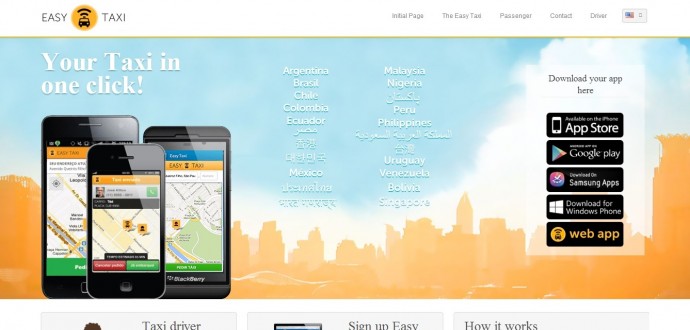 The third taxi app service available in Bangkok is Easy Taxi. This is also available for both Android and iOS smartphones.
Just like the other two apps, you need to first register. You then log on and select your destination and await a call from the nearest taxi. What's different about this app is that you are also given the driver's phone number, so you're able to call them yourself. You're also given the taxi's registration number, so you're more easily able to spot the taxi arriving. The charge is the same as a normal Bangkok taxi plus a 20 baht ($0.65) booking fee.
Leave a comment below if you've used one of these apps in Bangkok, as I'd be interested to know how they've worked out for other people.
You can also check out our in depth Bangkok travel guide that can help you in your travel.
Hotels In Bangkok
If you're planning to visit Bangkok, then don't forget to book your hotel via Agoda.