Are you planning to travel to Bangkok in the near future? This vibrant city is Thailand's capital and known for its ornate shrines and booming street life that no doubt attracts international tourist and travelers. In this simple Traveler's Guide to Bangkok, I want to share with you most everything you need to know to prepare you for your visit to Bangkok, Thailand!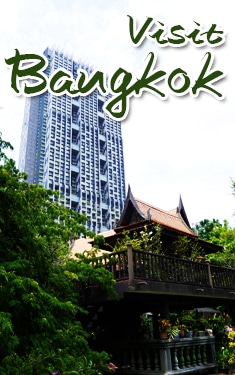 Tips for Travel to Bangkok, Thailand
Bangkok has also been discovered to be one of the safest and relaxed cities in the world and has an exciting and colorful nightlife. The city attracts hundreds of thousands of tourist from all walks of life all over the world each year. Being the country's most developed city, it still maintains its historical architecture and cultural background and tradition that dates back to hundreds of years. Dive into more detail in these helpful articles: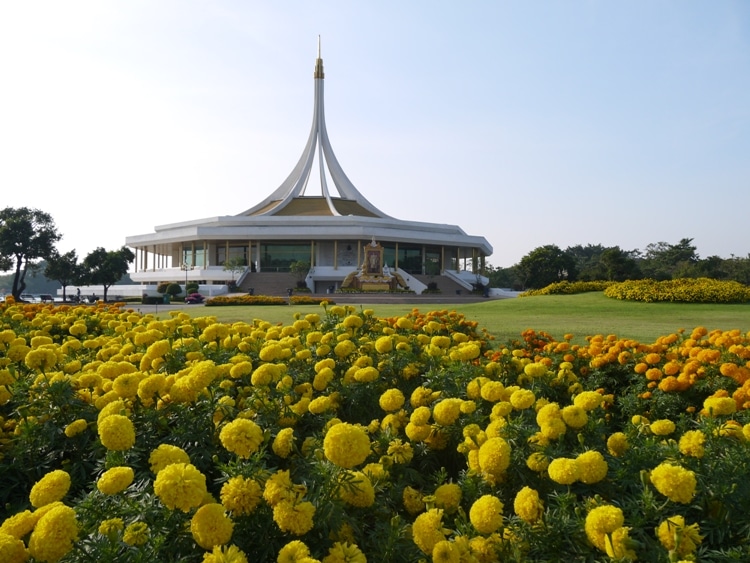 Where to Stay in Bangkok
Bangkok offers great accommodation that fits most any budget. I recommend you check out all the Bangkok options on Agoda, the most reliable place to search for Thailand hotels online. You can also get an in-depth review of the hotels that I stayed in Bangkok, which include plenty of pictures:
As mentioned above, there are hotel and hostel options that should fit any preference and budget, so don't be afraid to look around to find what suits you!
Where to Shop in Bangkok

Shopping in Bangkok is and experience in itself the mixture of big posh shopping centers carrying different international and Asian brands as well as cheap cool bargains from the street will surely give you the shopping thrill.
You can find the best cheap local bargains at Chatuchak weekend marked it is one of the world's largest market and a must-see for most visitors to Bangkok. The market, also called JJ Market by locals, is popular with both locals and tourists and gets very packed on both Saturday and Sunday. However if you want to indulge with designer brands you can find them at the shopping malls nearby.
Bangkok Temples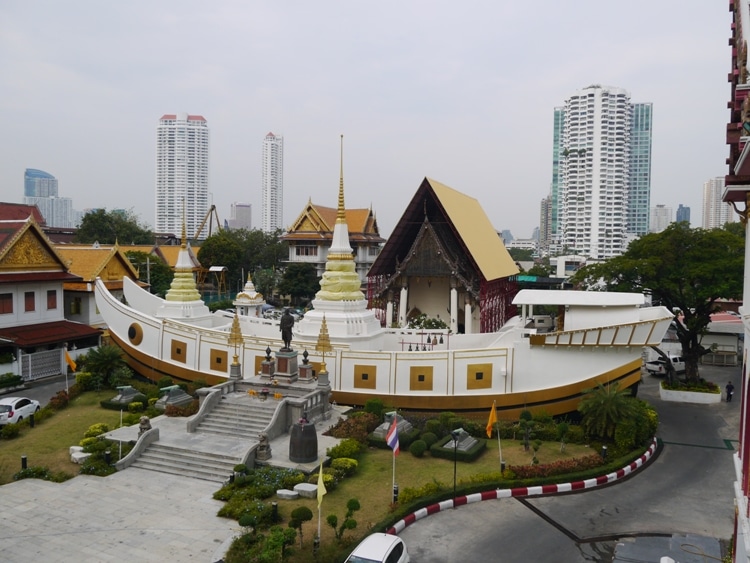 If you came to Bangkok for the Temples you are in for a treat there are over 400 of them in the Thai capital. You can find Odd, Quirky and Weird Temples  and the popular and most famous ones like the Grand Palace and the Royal Temple of the Emerald Buddha. One thing you need to keep in mind , if you're visiting this temple, is the strict dress code. If you're visiting any temple in Bangkok you're expected to dress respectfully and at the Royal Temple the dress code is always enforced.
Here are things that you are not allowed to wear in visiting Temples in Bangkok:
Short skirts and shorts or even shortened trousers (you should always wear full length). Skirts that fall below the knee are permitted.
Tight fitting trousers such as leggings.
Any clothing that has holes in, such as ripped jeans.
Vests or any top without sleeves, you can wear t-shirts.
Any top with sleeves rolled up, even if it's warm keep your sleeves down.
Sportswear of any type.
Sweat shirts or sweat pants.
Perhaps unexpectedly you can wear sandals and flip-flops (in a suitable design) but it's best to wear full shoes for comfort when you're walking around.
How to get around Bangkok
Taxi
Many tourists that visit Bangkok have bad experiences with taxi drivers, but there is finally a solution available that means you never need get ripped off again, there are tricks on How to avoid Rip-off Bangkok Taxis. The taxi drivers that sit and wait tend to be the ones that want to charge 200 baht for a 50 baht journey. Don't use them and you'll avoid most problems. Even if you've just arrived by train with luggage, it's best to walk a few minutes to the main road and flag down a taxi instead of getting one from right outside the station exit.
BTS (Sky Train System)
Bangkok's BTS (skytrain) system is the best way to travel around Bangkok. The trains are very clean, efficient, have superb aircon and the tickets are very cheap. This is our favorite mode of transport in Bangkok and we use it many times a week. The system has two lines – the Silom line which runs south to west from Bang Wa to National Stadium, and the Sukumvit line which runs north to west from Mo Chit to Bearing. The interchange station is Siam, which is considered to be the center of Bangkok, and where most of the best shopping malls are located.
BRT (Bus Rapid Transit)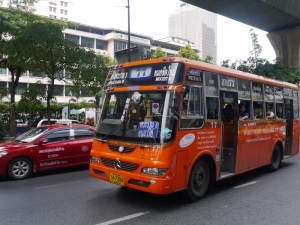 This runs from Sathorn to Ratchapruek and only costs 5 baht ($0.15) per journey. It connects to the BTS (Bus Rapid Transit)  at Chong Nonsi (Sathorn) and Talat Phlu (Ratchapruek). The buses run every few minutes and have their own dedicated lane for much of the route. Just buy your ticket at the machine and hop on board. Much of the route is through mainly residential areas, so that's why tourists rarely use it.
Helpful Bangkok Resources
In addition to all the information you can find here on Renegade Travels, these are additional resources you might find useful:
Finally, if you're looking for an extremely comprehensive look at Thailand, our first recommendation is to grab a copy of the Lonely Planet Thailand guide. You can purchase the physical book (which is quite thick) or the electronic version, which is much easier to travel with.
Enjoy your visit to Bangkok!