The best way to get from Hue to Hoi An is via train and taxi. Hoi An doesn't have a train station, so you'll have to take the train to Danang and then get a taxi from there. Click here to book a hotel in Hoi An.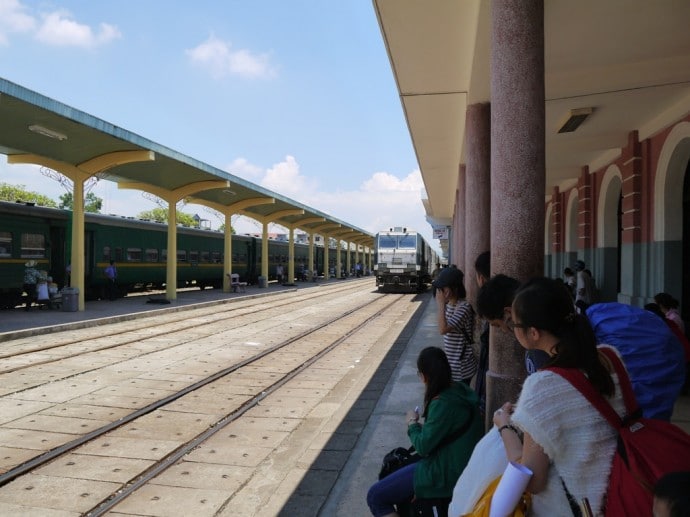 The train from Hue to Danang will be the Hanoi to Saigon Express, and there are only a few of these every day. Trains and times vary during the year. When we inquired, there were only  two convenient trains – the 8:02 (arrives 10:31) and the 10:50 (arrives 13:12). As the train comes from Hanoi, which is over 650 km away, you can expect it to be a little late. Ours was around 30 minutes late. When we arrived in Hue from Hanoi a few days earlier, it was about an hour late.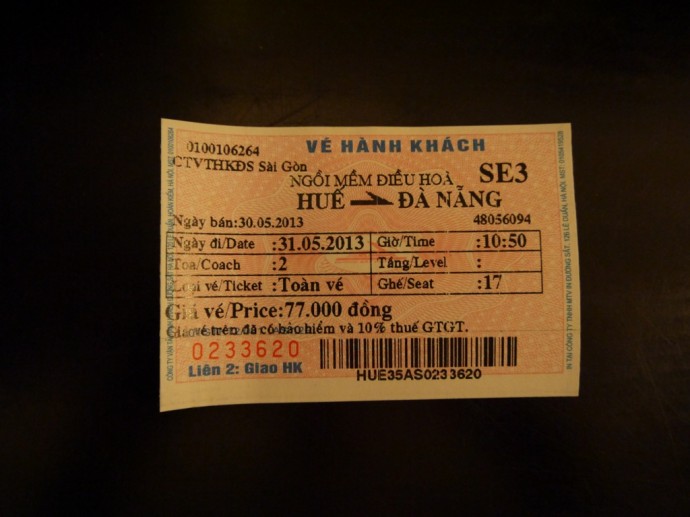 You can book the train ticket at the station, and it's a good idea to book in advance, as some trains will be fully booked. If you just turn up and try to buy a ticket for the next train, you may not get one.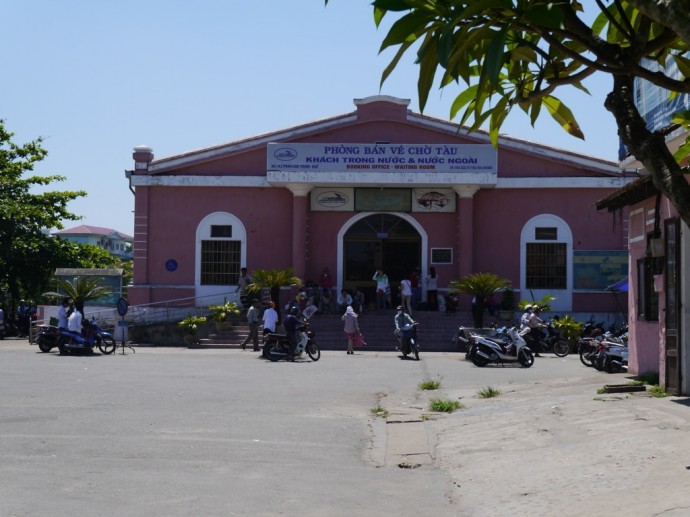 The cost of a ticket is VND 77,000 ($3.70, £2.50). As our hotel was some way from the station, we got them to arrange the tickets for us, and they charged VND 105,000 per ticket. It would have cost us more than that if we'd bought them ourselves, as we'd have had to get a taxi to the station and back again. It was also worth paying a little extra just for the convenience.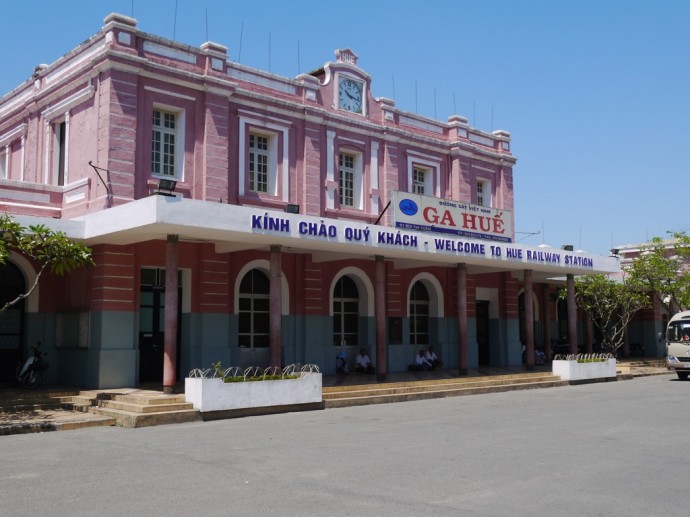 When you get to Hue station, you need to enter the building to your left, which is the ticket office and waiting room. The main building to the right is where alighting passengers exit the station. The doors between the waiting room and platform are kept locked until a few minutes before the train arrives. When you get to Danang (the next stop), there'll be plenty of metered taxis directly outside the station. Just tell the driver you're going to Hoi An, and it will be about a 30-minute journey. It might be possible to negotiate a fixed fare, but we used the meter. Total cost was VND 420,000 ($20, £13). If you prefer to take a bus, the cost is around $3. We had pre-booked our hotel through Agoda – the Hoi An Lantern Hotel, which turned out to be an excellent choice.
Hotels In Hoi An
If you want to book a room at the Hoi An Lantern Hotel, or any other hotel in Hoi An, then click on the Agoda link below. They have a price match guarantee, so will refund the difference if you find the same hotel for a cheaper price online.