In a previous post I explained the differences between Eurail and InterRail passes and why we needed to get one of each. I traveled on a 1-month continuous InterRail pass and that month is now complete. In this post I explain how the InterRail pass works and ask whether it was worth it. To see our actual train journeys and all the cities we visited, see Our 1-Month Europe Train Adventure.
Choosing Your InterRail Pass
Which InterRail pass best suits your needs depends on which countries you want to visit and how long you're planning to travel for. As we'd already decided to get a 15 days within 2 months Eurail pass for Miu, I wanted to get a similar InterRail pass. Unfortunately, this option wasn't available, so I ended up getting the 1-month continuous pass. But for you, the best way to decide is to do a little research and decide how many days you're likely to be using the train and over what period of time. Head over to the InterRail website and use their journey planners to help you decide.
What You Get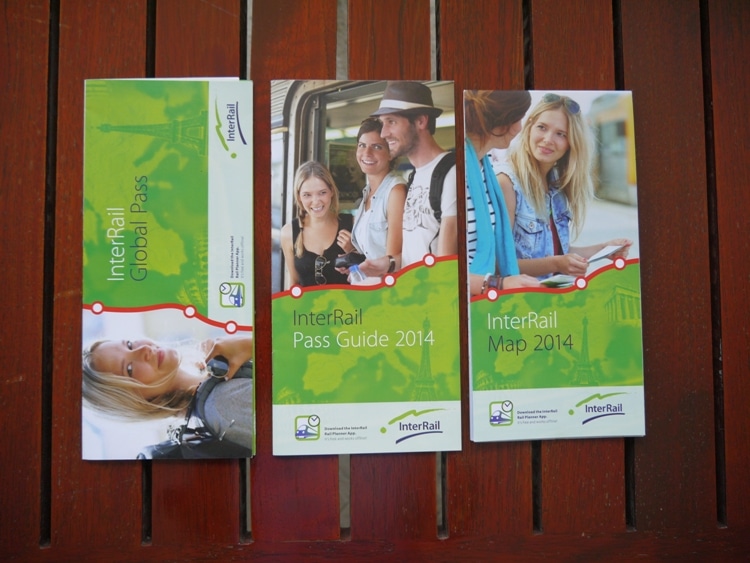 After ordering your InterRail pass, just sit back and wait for it to arrive. It should only take a few days. The package you receive will include your pass, an InterRail Guide and an InterRail Map.

When your pass arrives it will be stapled to the cover. Make sure it stays that way, as you could invalidate the pass by taking it off. With some passes you need to fill in the day and month for each day that you travel, but you don't need to do that if you have a 1-month continuous pass.

Under the ticket you'll see a list of countries that the pass covers. Check this carefully to make sure that your pass  covers the countries that you plan to visit.

Next you'll see a quick 2-step guide to using your InterRail pass. Yes, it really is that easy.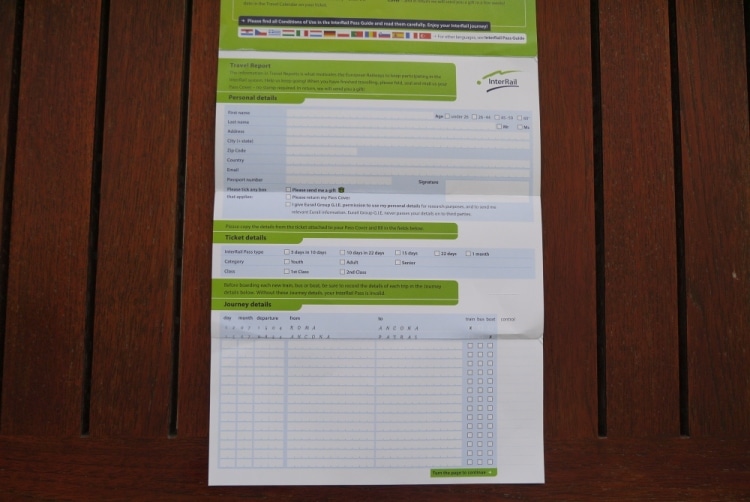 You'll also get an InterRail Travel Report that you are asked to fill in and return at the end of your journey. This is used for research purposes.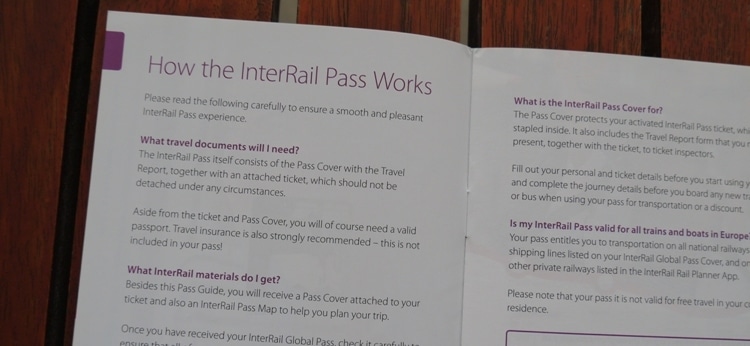 Next up you'll see the InterRail Pass Guide. Make sure you read this, as it contains important information about your pass.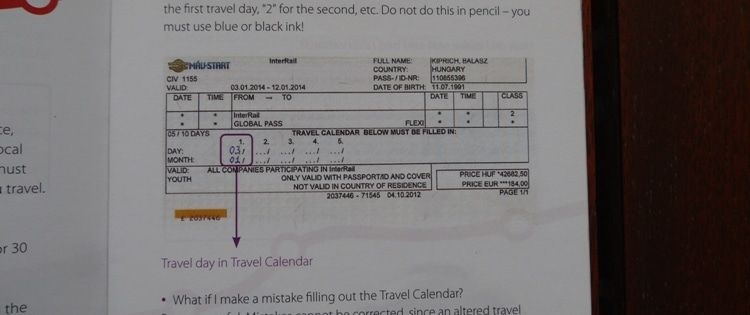 The guide also includes very clear instructions on how to fill in the pass on travel days. You can skip the above if you have a 1-month continuous pass.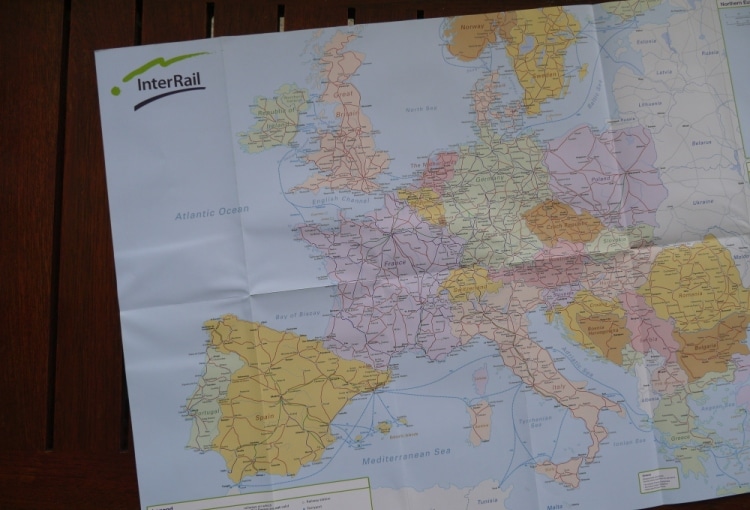 Finally you'll see the InterRail Rail Map. This is a great resource that gives you a good overview of the whole rail network in Europe.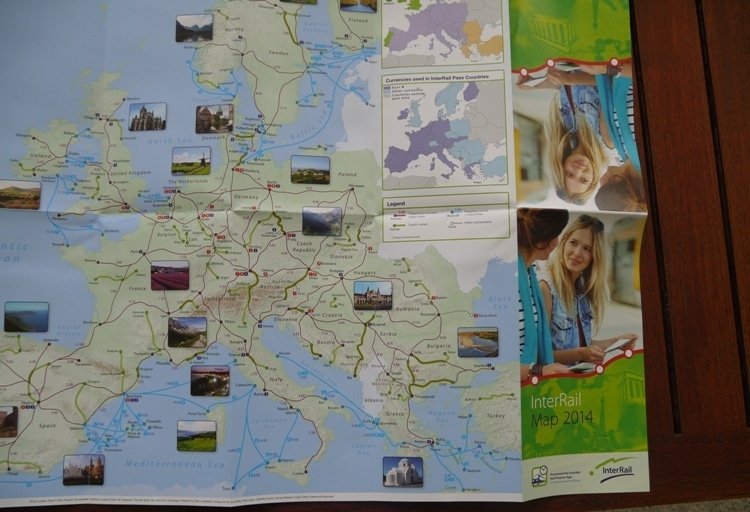 Turn the map over and you'll have a super-useful simplified map that shows the traveling time between major cities. This shows you at a glance roughly how long your journeys will take. We loved this feature.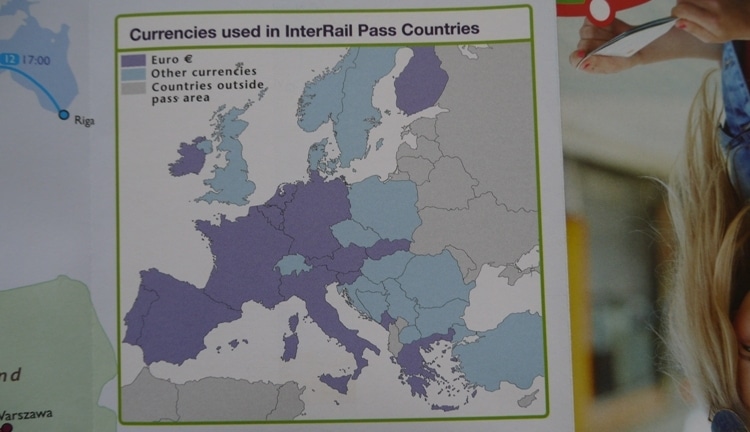 If you're sticking to mainly western and southern Europe you'll be glad to know that most countries in those regions use the Euro, so there's no need to keep changing currencies when crossing borders. But there are some countries that use other currencies, so you might find the above map useful.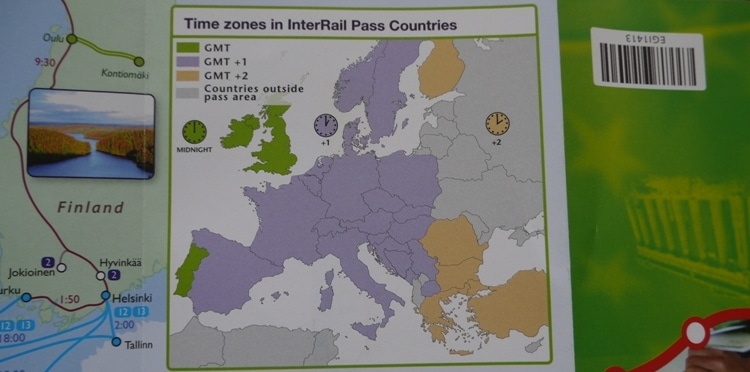 Likewise, most countries in Europe use the same time zone, but a few don't.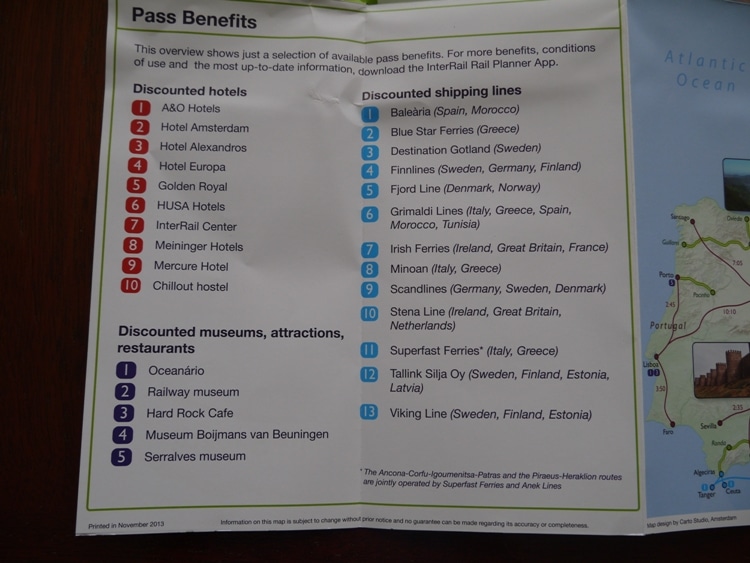 The InterRail pass comes with some benefits, such as discounts at various hotels and attractions. These are noted on the map.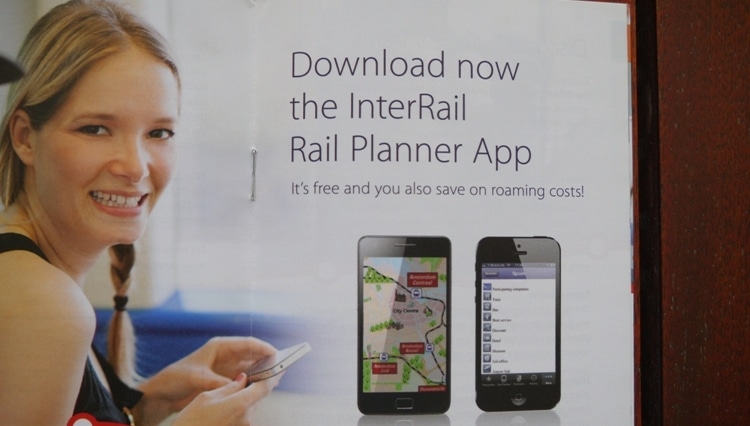 I would highly recommend downloading the InterRail Rail Planner App. It's very useful for planning individual journeys.
Other Things To Note
Some train journeys require seat reservations and you may have to pay a separate booking fee for this. It's a bit of a hassle, but you need to check before each journey.
Was It Worth It?
The simple answer is an emphatic yes. As you probably already know, we love traveling by train, and Europe is one of the best places to do this. The majority of the train network in Europe is modern and efficient and the scenery is spectacular. See our post on Our 1-Month Europe Train Adventure for details of all the train journeys we made and cities we visited. The cost of buying tickets for the individual train journeys would have been around $1,112, but a 1-month continuous InterRail pass costs EUR 983 ($1,065), or EUR 836 ($906) if booked by 16 May 2015 with the 15% discount. You also have the freedom to hop on and off trains without having the hassle of buying the individual tickets.
Where To Buy Your InterRail Global Pass
You can buy your global pass at the InterRail website. If you're heading to Europe I highly recommend getting one.
Hotels In Europe
If you're planning to travel to Europe, we suggest checking out the fantastic range of hotels at our favorite hotel booking website, Agoda.com. Don't forget to sign up for free points, as we have had numerous free hotel stays with the points we've collected.