For our last three days in Phnom Penh, we opted for J Villa, a boutique hotel on Street 278, one of the best areas in Phnom Penh. This hotel had some great features, but after the last hotel, we were left feeling a little disappointed. Click here to book J Villa hotel via Agoda.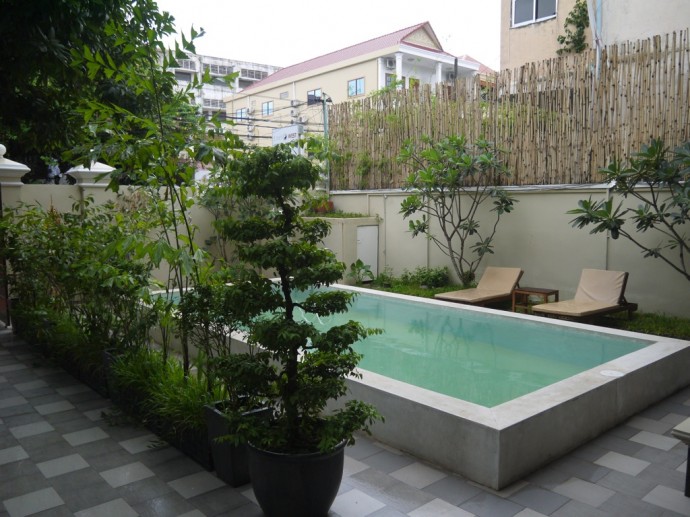 First the good points. Not many hotels in this part for town have a pool, so this is a definite bonus. There's nothing quite like a relaxing dip in a pool to help cool you down from the tropical heat. There is seating around the pool area for those that want to sunbathe, and also some shaded seating for those that want to be outside, but out of the sun.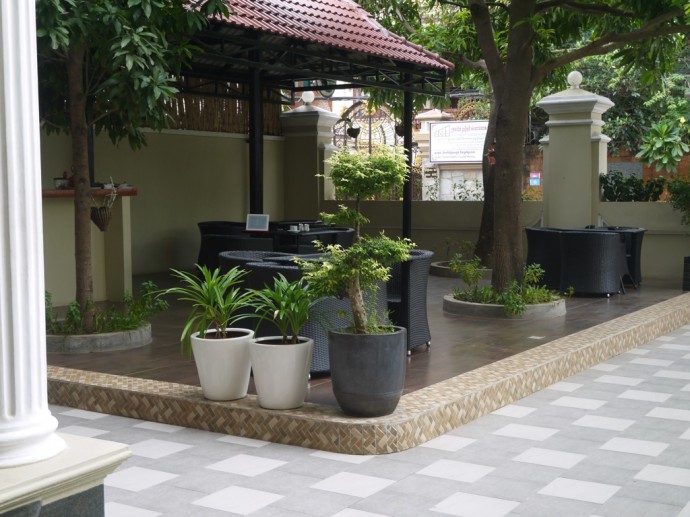 Another thing that we really liked about this hotel is J Cafe, which is opposite the pool area. This is where breakfast is served, and it's a nice place to sit during the day, under the shade of two mango trees. It's also very pleasant to hang out in this area in the evenings.
J Villa has only recently (about three months ago) been converted into a hotel, and only has about eight rooms.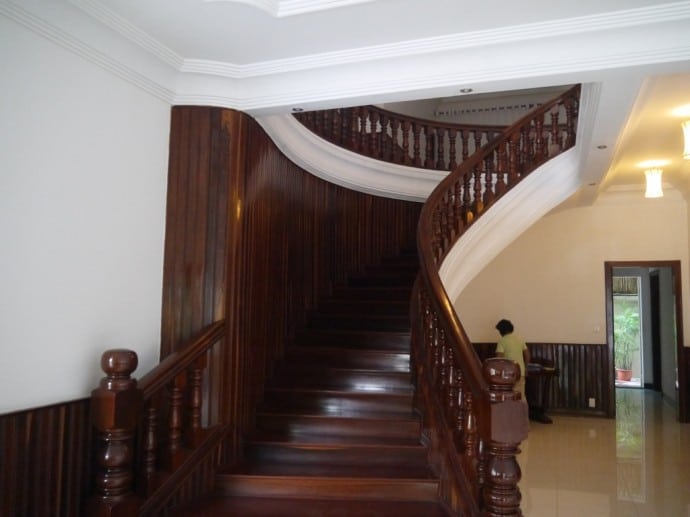 When you first enter the hotel it looks quite impressive, especially the sweeping staircase leading to the first floor. However, we felt a little let down by our room on the ground floor. The room was very large, but lacked a few basic amenities. For a hotel of this price, we expected more. The first thing that struck us was that the room didn't have  either a wardrobe or chest of drawers, and the only place to hang clothes was on a free-standing coat rack. This was hardly ideal. Other clothes had to be kept on one of the chairs in the room. There wasn't a kettle or any cups in the room either, but we were able to get hot water and cups from the receptionist on our first night, and were given a small kettle the next day. The room also lacked a refrigerator, which we had in every other hotel in Phnom Penh, even the cheapest one.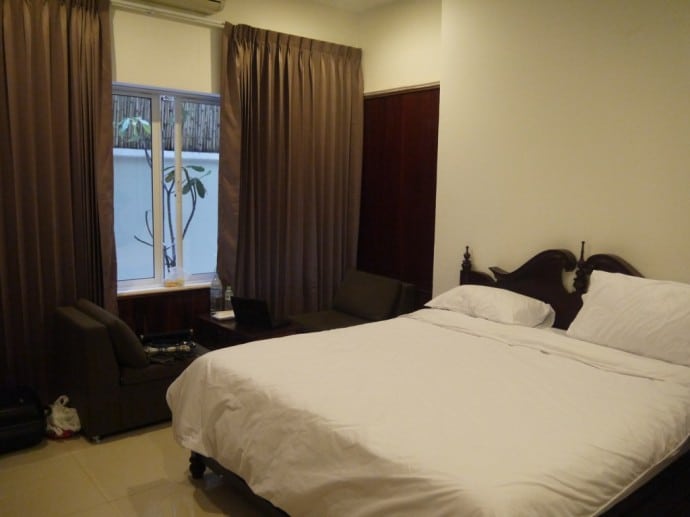 We also didn't like the fact that there wasn't a door to the shower/toilet area, only a shower curtain.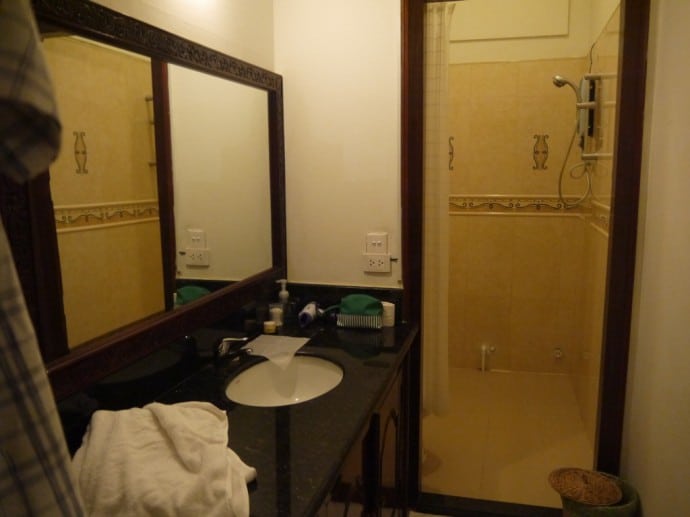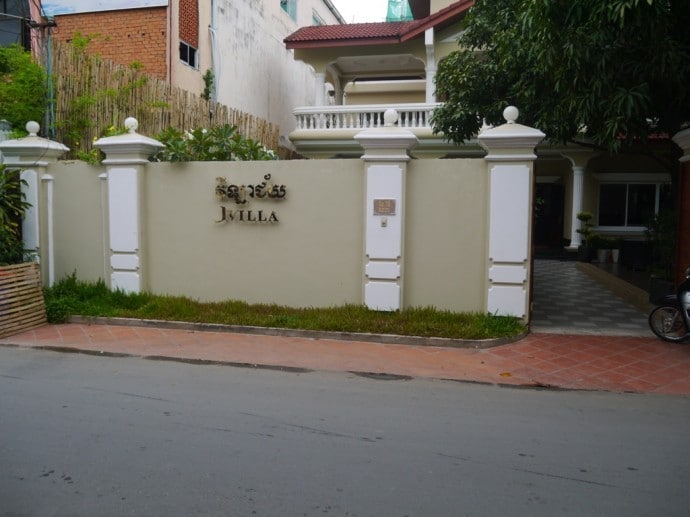 Despite these issues, we still had a fairly enjoyable stay. But with a little more thought this could be a great hotel.
The staff were very friendly and helpful throughout our stay.
Videos Of J Villa, Phnom Penh
Hotels In Phnom Penh
Click here to book J Villa hotel via Agoda. Or click the link below to find other great hotels in Phnom Penh.