There are two main ways to get from Jakarta city center to the airport – bus and taxi. As a taxi to the airport is quite reasonably priced, that's what we opted for. You pay extra, but have the convenience of a door-to-door service. We got a Bluebird Taxi, as this is the company that most locals trust. We've used them lots of time in Indonesia (in Denpasar, Surabaya and Jakarta), and have always had great service.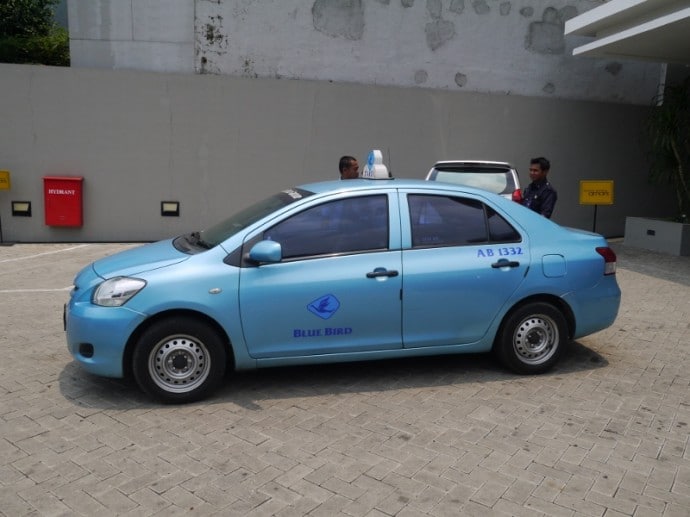 Some taxi companies in Indonesia are unreliable and won't use their meters, so it's best to us a company that you can trust.
The journey to the airport from the city center took around 40 minutes. We had to pay a total of 12,500 IDR ($1.10) for the toll roads, and 5,000 IDR ($0.45) for the airport carpark fee. Cost of the journey was around 120,000 IDR ($10.60). So that's not too bad. Getting a bus would have meant getting a taxi to the bus station, paying for two bus tickets, and taking longer to get there. So it was worth the little extra to avoid the hassle and arrive in comfort.
Video Of Taxi Ride To Airport
Here's a short video of part of the journey on the expressway, overlooking the city.

Hotels In Jakarta
While in Jakarta we stayed at Balista Hotel and Amaris Hotel Juanda.
Click here to book a room at Balista Hotel via Agoda.
Click here to book a room at Amaris Hotel Juanda via Agoda.