Kunming Changshui International Airport (KMG) in China's Yunnan province is a major airport hub. We had a 9-hour layover there on our way from Vientiane to Seoul. The airport only opened in 2012, and it's very modern.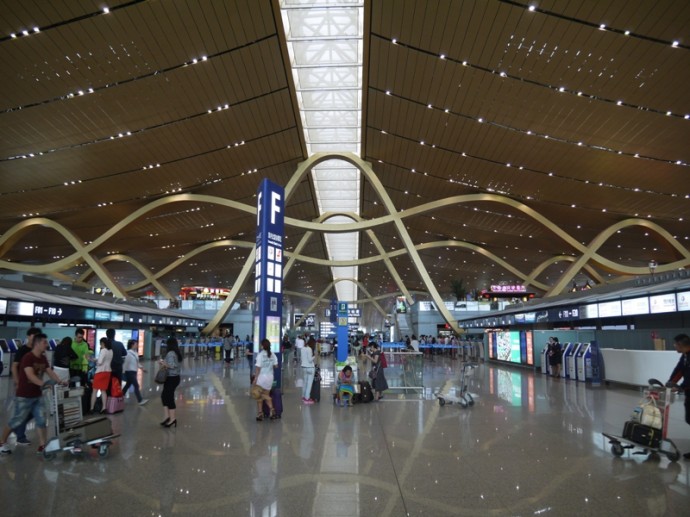 Immigration & Baggage Reclaim (B1)
When you arrive at the airport you first need to clear immigration, which was pretty straightforward for us. The baggage reclaim area is directly behind the immigration desks.
The baggage reclaim board clearly displays which carousel to get your bags from, and ours arrived in just a few minutes. Next after this is the customs area where you need to scan your bags, and then you're out into the magnificent arrivals hall.
Arrivals Hall (B1)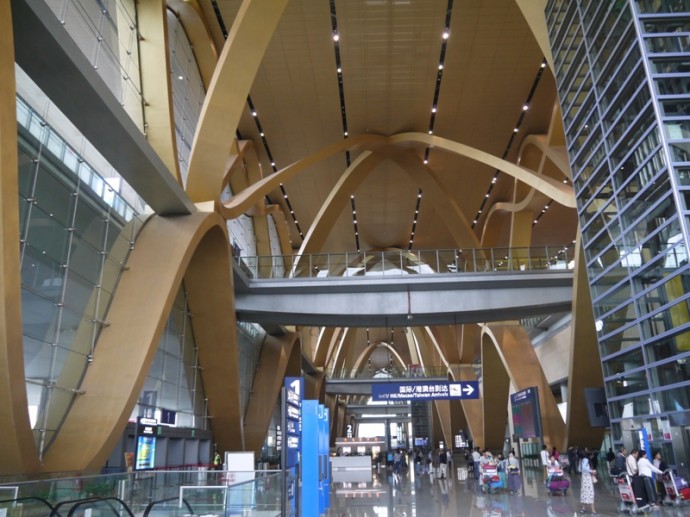 From there you can get elevators and escalators to the upper floors.
I loved the architecture in both the arrival and departure halls.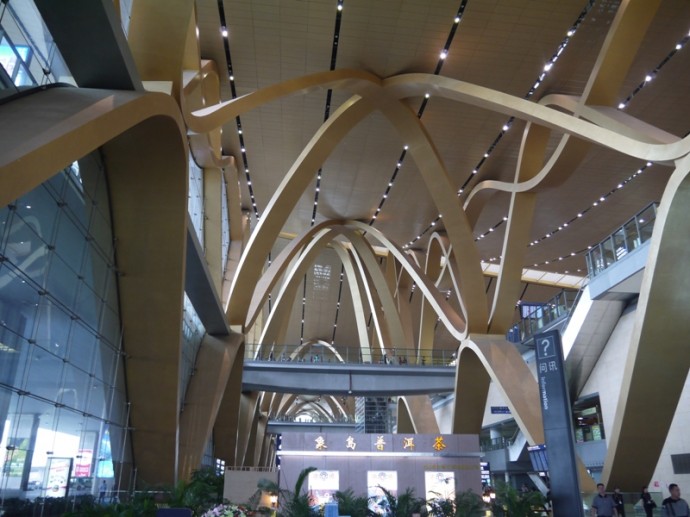 Food, Drinks, Retail & Prayer Room Floor (1F)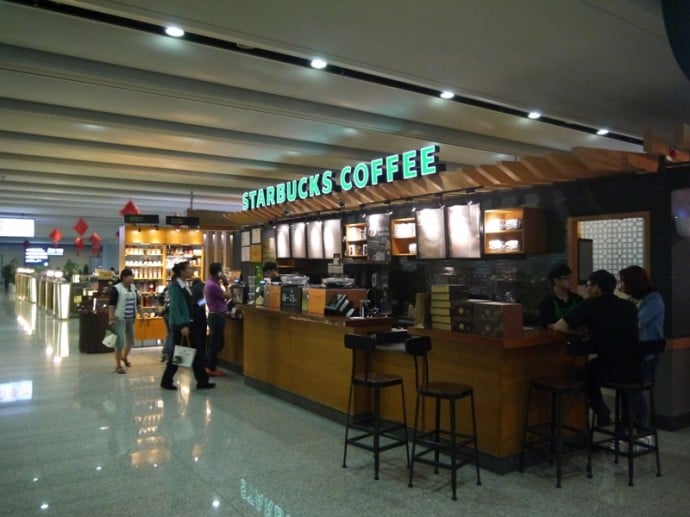 The first floor has an area for food, drinks and retail and also has a prayer room. There is a Starbucks cafe on this level that's open until 23:30. They accept credit cards, so there's no need to exchange your cash into Chinese Renminbi. Most restaurants, cafes and shops are closed by around 23:00, so there isn't much to do after that time.
Hotel Floor (2F)
Kunming Airport Hotel is on floor 2F. You can book hourly stays here.
Departure Hall (3F)
The departure hall is on the 3rd floor, and this has all the check-in desks plus a range of shops around the perimeter.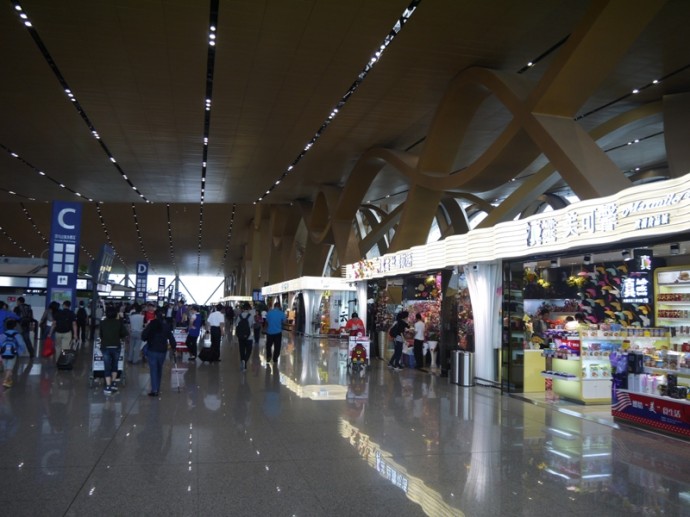 The airport feels very comfortable and there were enough shops, cafes and restaurants to keep us busy.
Free Wifi At Kunming Airport
There is free wifi available at the airport, but there is one small catch – you need a mainland Chinese cellphone number to be able to access it. Not so good if you're just passing through. When I tested the wifi speed it showed as 0.93 Mbps download and 0.88 Mbps upload.
Where To Sleep At Kunming Airport
If you don't want to get a hotel you can easily sleep at Starbucks, which has some comfortable seats and long benches. Even though Starbucks closes at 23;30, the seating is in an open area, so you can still sit and sleep there. We also saw people sleeping on the benches near the check-in desks. The airport is very quiet at night – there was only one flight between 23;00 and 06:00 when we were there. You can of course sleep at Kunming Airport Hotel.
Videos Of Kunming Airport, China
Arrivals Hall
Departures Hall
Hotels At Kunming Airport
Click this link to find hotels in Kunming Changshui International Airport area.