For our flight from Vientiane to Seoul we chose to fly with China Eastern Airlines. We first had to get a flight from Vientiane to Kunming in China, and then a connecting flight to Seoul. I'd only used China Eastern Airlines once in the past (also to Seoul) and had a good experience that time. So I was happy to use them again, despite reading a few negative comments. But most airlines seem to end up with negative comments, so that wasn't anything necessarily bad.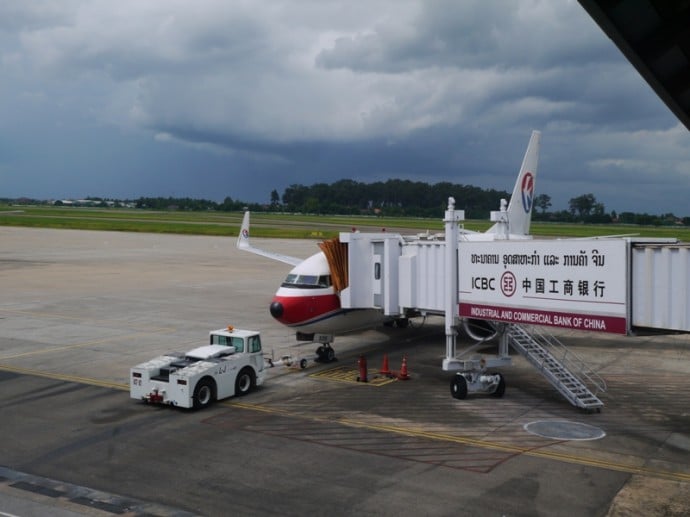 China Eastern Airlines Vientiane To Kunming
The first leg of our journey was from Vientiane to Kunming and was only a short flight of 1.5 hours. The plane left and arrived on time and the journey was pretty uneventful.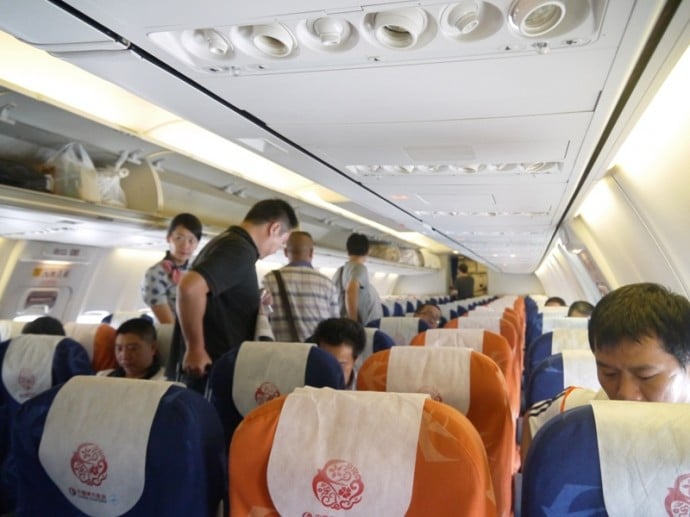 The plane was very clean and comfortable and the air hostesses were friendly and efficient. A light snack and drinks were served around 30 minutes after take-off.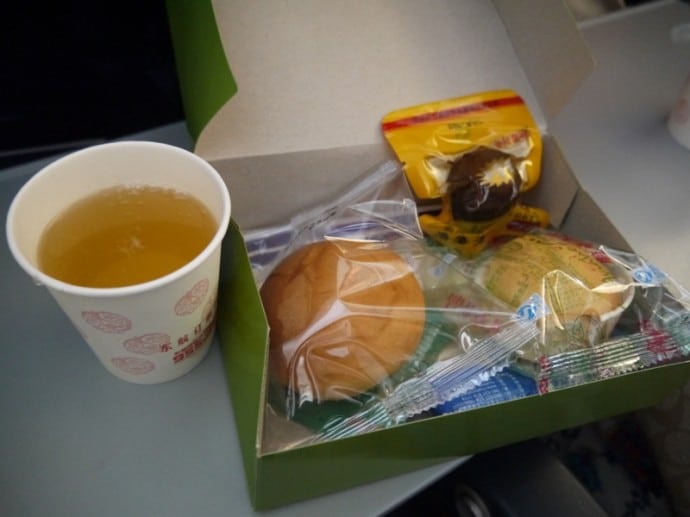 The meal we had consisted of a soft white bread roll, small cake (in Merry Christmas cupcake holder), marinated egg, small packet of salted peanuts and small packet of mints. There was also a choice of tea, coffee, water and soft drinks. It was enough for such a short journey.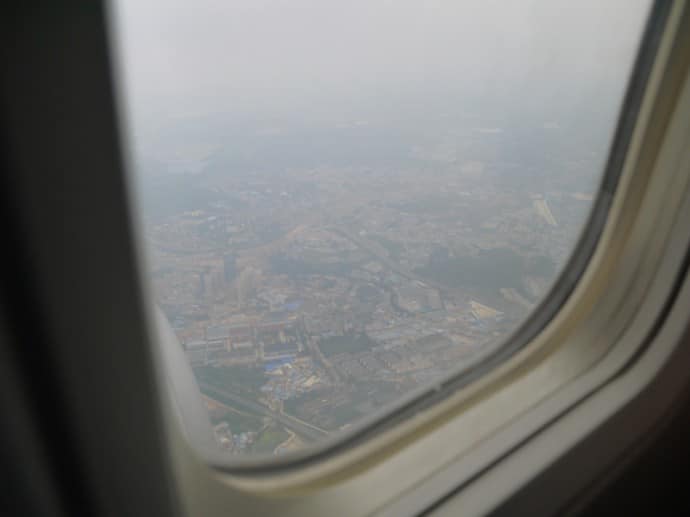 It was quite foggy when we arrived and the temperature was a fairly cool 18C.
We passed through immigration with a minimum of fuss and then had a 9-hour wait for our connecting flight.
Kunming Airport, China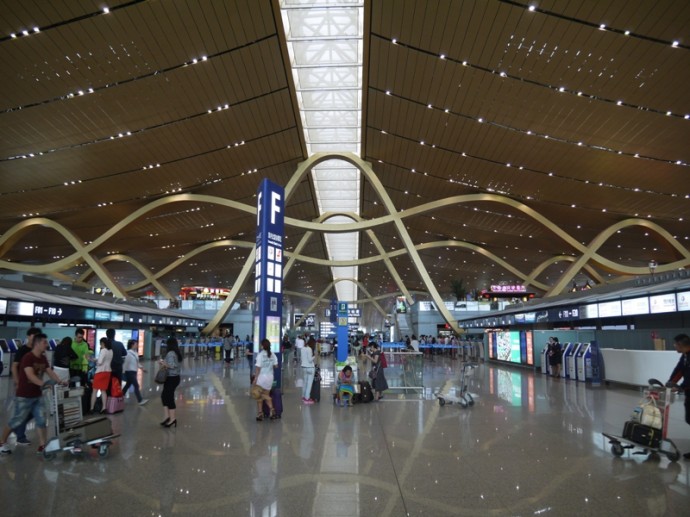 Kunming is a new, modern airport that was opened in 2012. I've written a separate post on this – see Kunming Airport, China.
China Eastern Airlines Vientiane To Kunming
The second leg of our journey was from Kunming to Seoul and was meant to take 3 hours and 35 minutes. The flight was around 45 minutes late leaving though and around 1 hour and 15 minutes late arriving.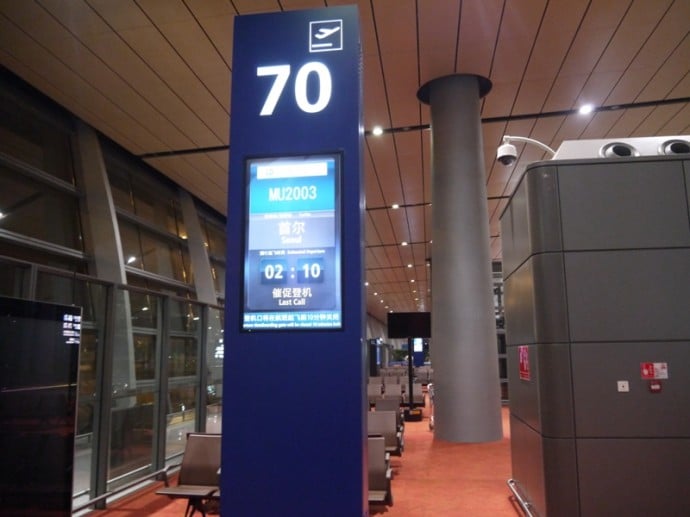 Our seats on this leg of the journey weren't so comfortable. They were much harder and seemed to have too much padding. There also seemed to be a little less legroom. But it was comfortable enough for me to fall asleep for most of the journey.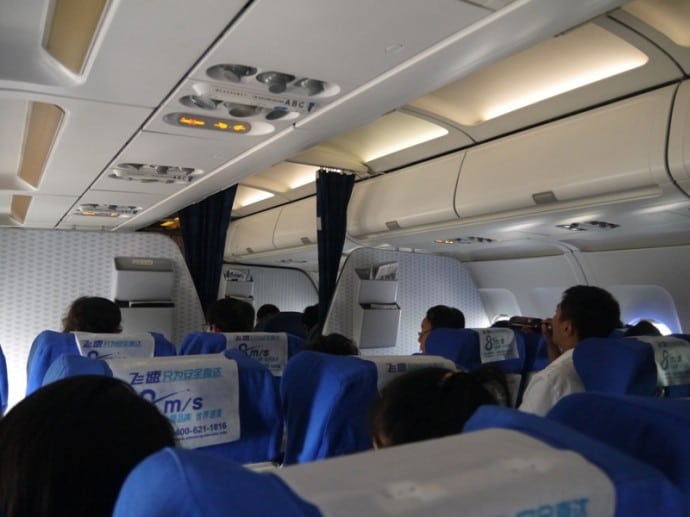 A meal was served around 30 minutes after take-off, but I think it would have been better if it had been served just before arriving in Seoul. 03:30 is not a good time to be eating a large meal! We skipped the meal, as did many others. There was a choice of hot dishes, plus a box with bread roll, jam and cherry tomatoes. Tea, coffee, water and soft drinks were also available.
Overall we think the flight was very good value for money and we would definitely fly with China Eastern Airlines again. In fact, we've already got our flight to Hong Kong booked with them.
We paid $351.30 each to fly from Vientiane to Seoul (Via Kunming) and Seoul to Hong Kong (via Shanghai). When we initially priced this trip with Expedia it came to $1,984 per person, including an extra flight to Bangkok. But we saved over $3,000 by using 5 flight booking tricks.
Hotels In Seoul
For our 7-day stay in Seoul we stayed at two places. First we spent three days in a traditional Korean ondol room at All J Hanok Guesthouse, and then spend the next four days at an apartment that we booked via Airbnb.
For other hotels is Seoul, check out Agoda Hotels Seoul.
---