This was a fairly straightforward train journey, but it involved leaving the Schengen area for Croatia. This meant that both Slovenian and Croatian Immigration got on the train at Dobova to check our passports. This had happened once previously when we arrived in Hungary.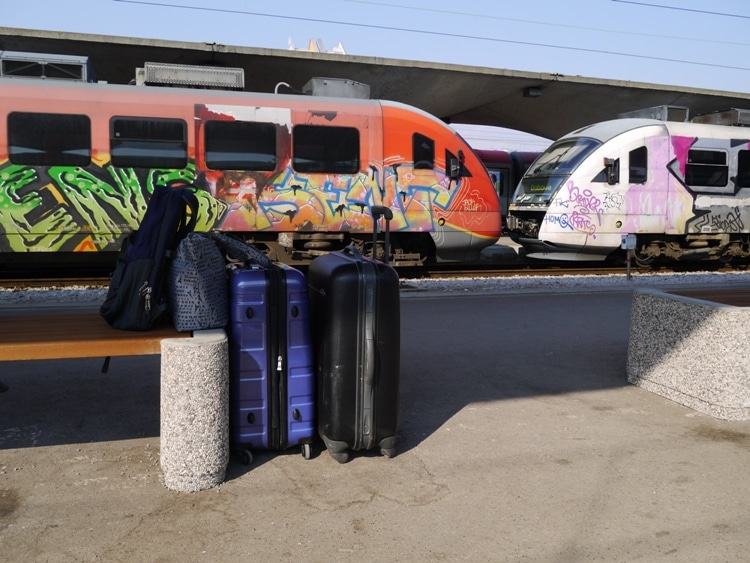 Ljubljana station is very colorful, due to the fact that most trains that pass through the station are covered in graffiti, just like the one above.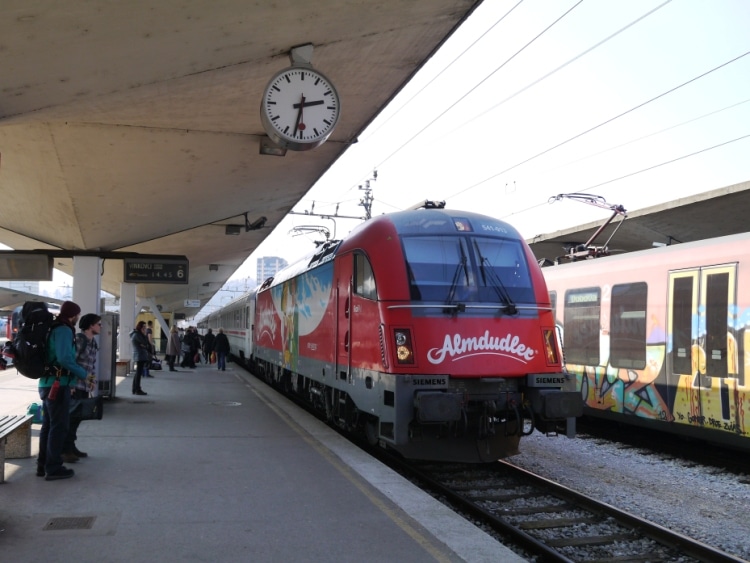 Our train left Ljubljana at 14:45 and arrived at Zagreb Glavni Kolodvor (Zagreb main station) at 17:12, giving a journey time of 2 hours 27 minutes.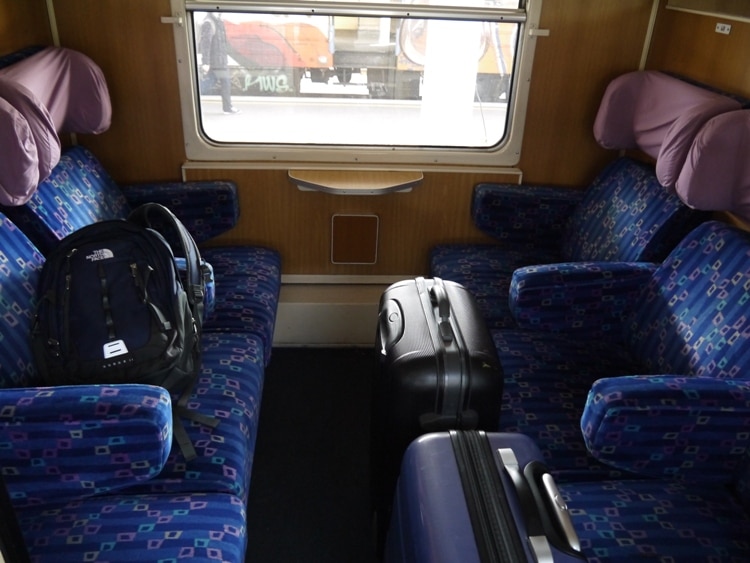 The train had one First Class carriage, and we managed to get a compartment to ourselves. The train looked a little dated but was quite comfortable. There wasn't a restaurant carriage on this train.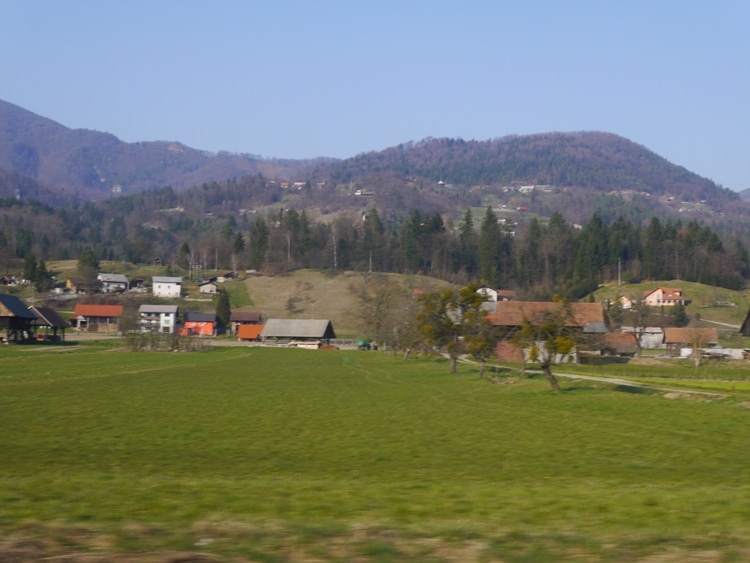 It was a sunny spring day when we traveled and the views from the train were very pleasant – mainly a mixture of mountains and rivers.
Above is a video of part of our journey.
Passport Control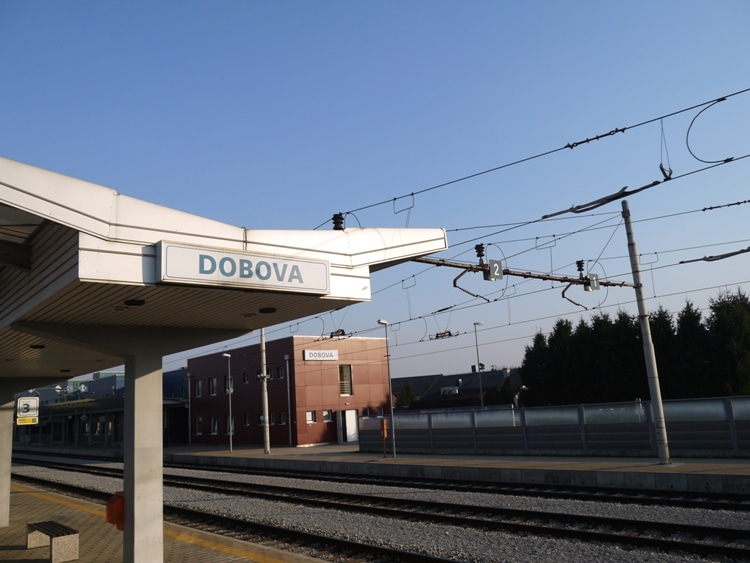 Dobova is the last stop in Slovenia before the train crosses the border to Croatia, and this is where passport control takes place. The train stopped for around 20 minutes in Dobova and first Slovenian Immigration officers and then Croatian Immigration offices got on the train. I have a UK passport so they just had a quick glance at it. Miu has a Thai passport, so they had to stamp her out of Slovenia and into Croatia. The only questions they asked were where we were going and if we had anything special in our bags. They didn't explain what they meant by "special".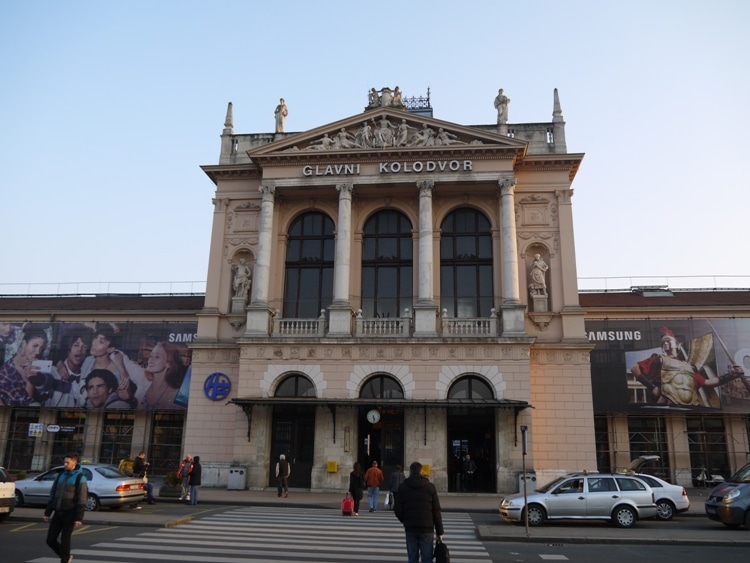 We arrived in Zagreb about 30 minutes later. There in an information desk at the station where you can pick up a map and get any help you may need. There are also two ATMs there.
The station is only a 5-10 minute walk to the city center. There are also trams that go to the city center from the station.
Cost Of Journey
When I checked the cost of this journey it showed as $40 for Economy Class and $54 for First Class. We didn't need to buy tickets though, as we used our Eurail and InterRail passes.
Where To Buy Your Global Pass
You can buy a Eurail global pass at the Eurail website, and an InterRail global pass at the InterRail website. If you're heading to Europe I highly recommend getting one.
Hotels In Zagreb
While in Zagreb we stayed for one night at Zagreb Center Apartments and for two nights at Main Square Apartments. Both were a 5-10 minute walk to the train station and both were in the city center. For other great hotels in Zagreb, check out Agoda Zagreb Hotels.