Loving Hut is an international vegetarian and vegan restaurant chain run by followers of Supreme Master Ching Hai, an advocate for vegetarian living. We've eaten at a few branches of Loving Hut in SE Asia, and the food has always been good. And this restaurant in Surabaya is no exception. We were only in Surabaya for two nights, so we ate here three times. There is a very large choice of dishes, so we didn't get to eat everything that we wanted to try.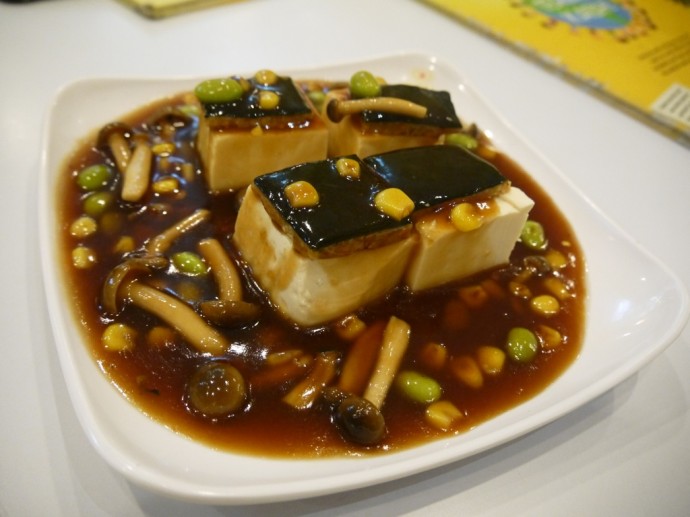 My favorite dish was Enchanted Tofu, shown above. This was 32,000 IDR ($2.85). I had this with red rice.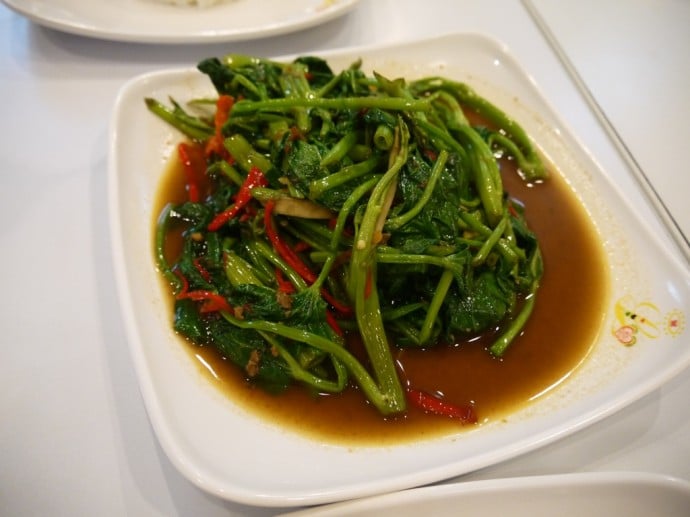 The Aquatica Balacan above cost 22,000 IDR ($1.95). It's similar to Morning Glory that's so popular in Thailand. This was quite spice and came with a delicious sauce.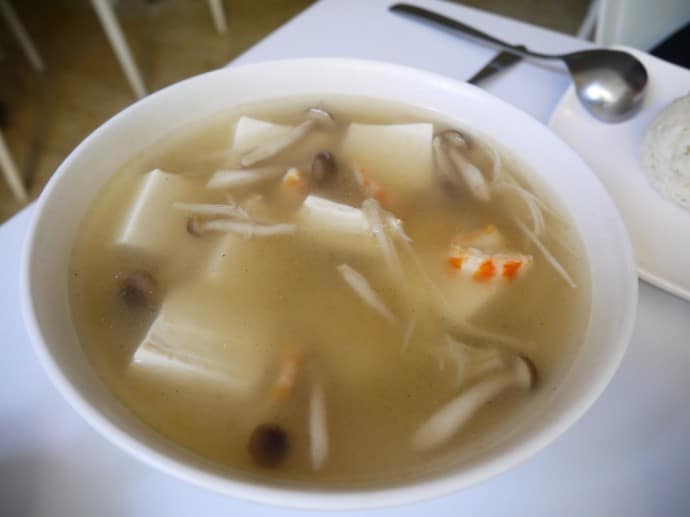 The soup above was 28,000 IDR ($2.50), and enough for two people.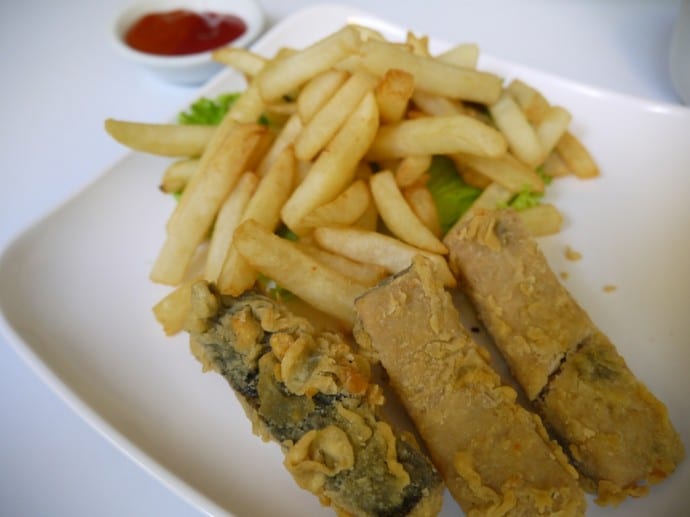 This was from the Western section of the menu. Cost was 23,000 IDR ($2).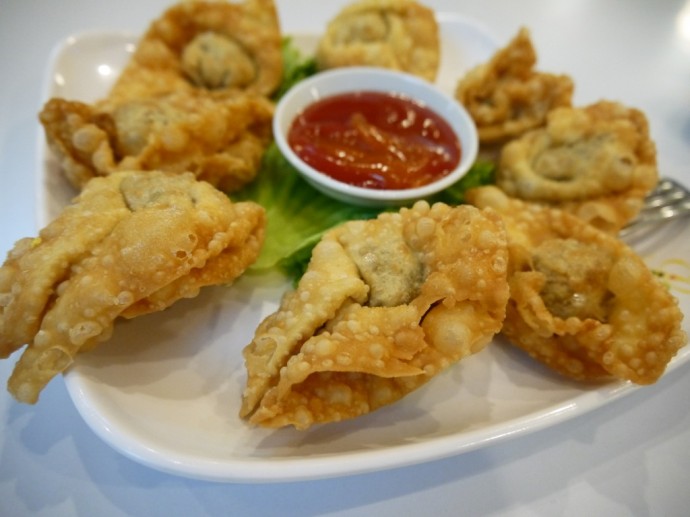 The wantons are a tasty snack that only cost 15,000 IDR ($1.30) for 8. A bargain.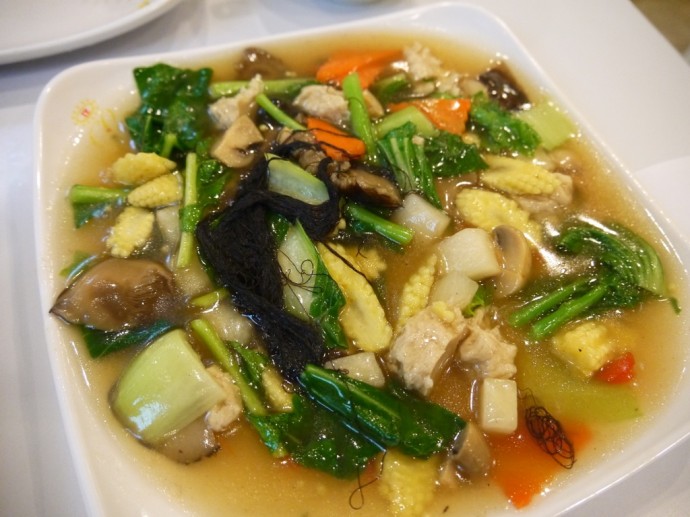 The Lo Han Cay was one of my favorite dishes. Cost was 25,000 IDR ($2.20).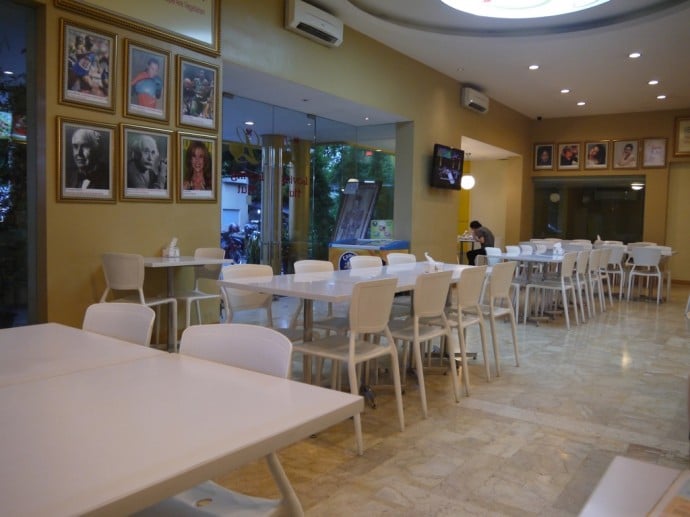 There is seating for about 60 people at this restaurant, and it's very bright and clean. There are lots of large photos on the walls of famous vegetarians and vegans.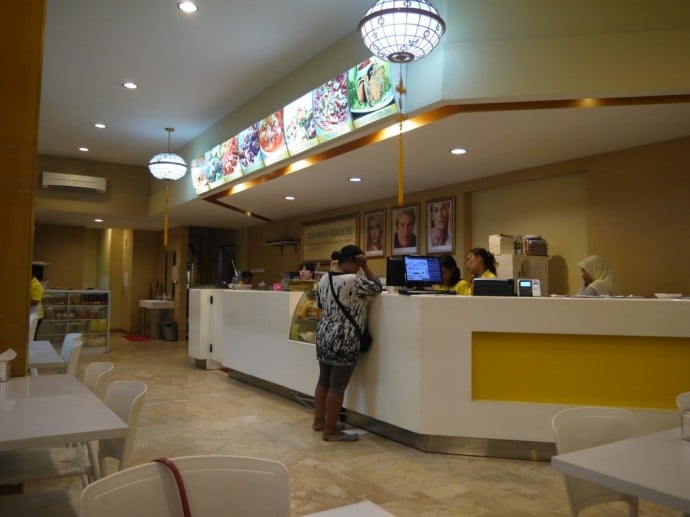 All the people we saw eating here were locals. We didn't see any foreigners at all, as Surabaya isn't really a place that attracts tourists, apart from those that are on their way elsewhere.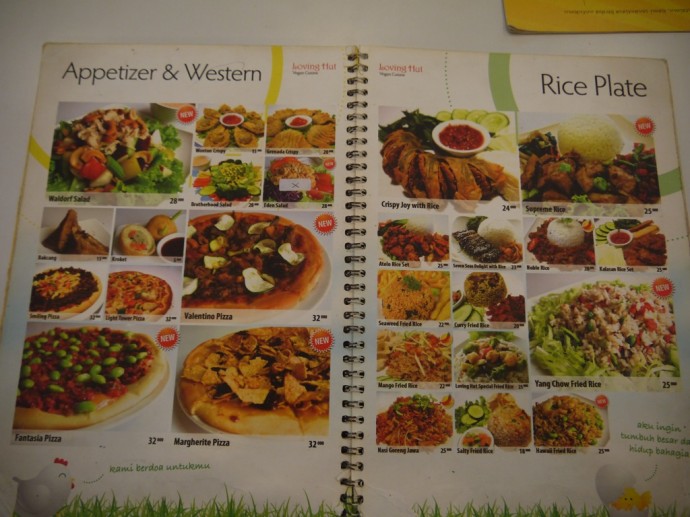 Above is a sample from the extensive menu. These pages show the Western and Rice dishes.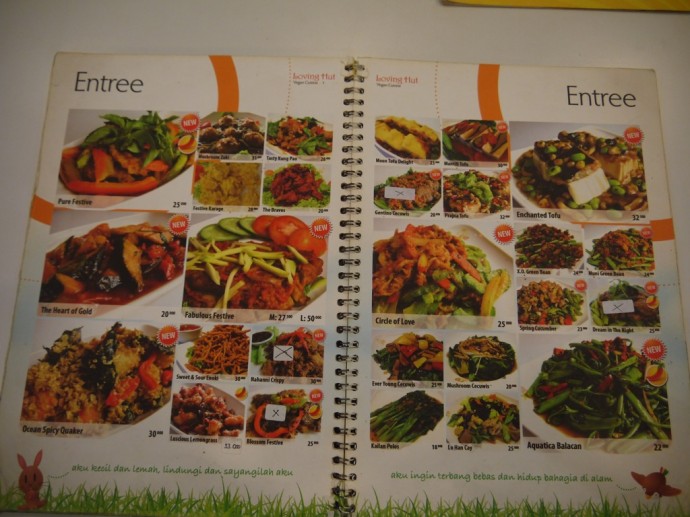 Above is another page from the menu at Loving Hut. There's so much choice that is difficult to decide what to order. It all looks so delicious.
Loving Hut, Surabaya Details
Address: Jalan Sumbawa 37, Surabaya (on corner of Jalan Biliton)
Telephone: 031-5012-990
Opening Hours: 10:00-21:40 every day
Website: lovinghut.co.id
Hotels In Surabaya, Indonesia
Click here to book a room at Family Guest House visa Agoda.