As the name suggests, Main Square Apartment is indeed on the main square of Ban Jelacic Square. It's as perfect a location as you can get if you're visiting Zagreb for a few days, as you're able to get around the city center on foot. There are plenty of restaurants, cafes, bars, museums and attractions within a few minutes walk, and the train station is only a 10-minute walk, or two stops on the tram. We loved our stay there. For more info and to book this apartment, head over to apartment-mainsquare.com.
The Location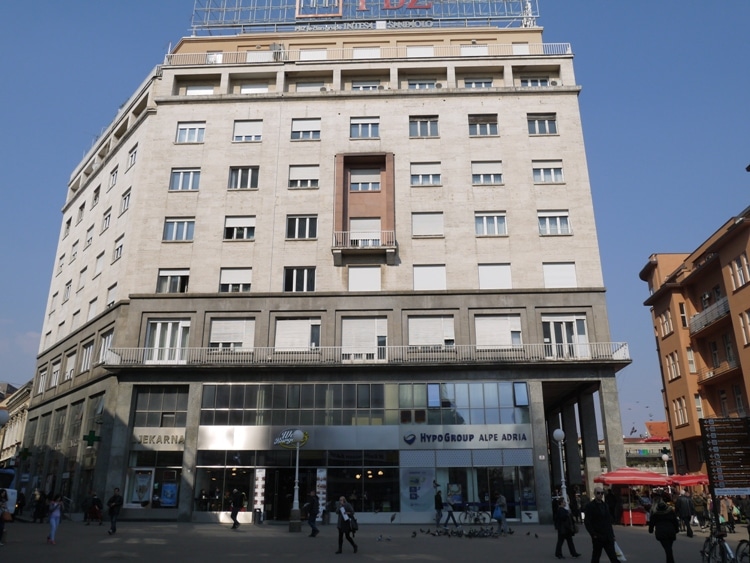 The apartment is on the first floor of the building shown above. It's at the back of the building overlooking a quiet street, so you won't be disturbed by the people and the trams at the front. I can't think of a more perfect location for an apartment in Zagreb.
The Living Room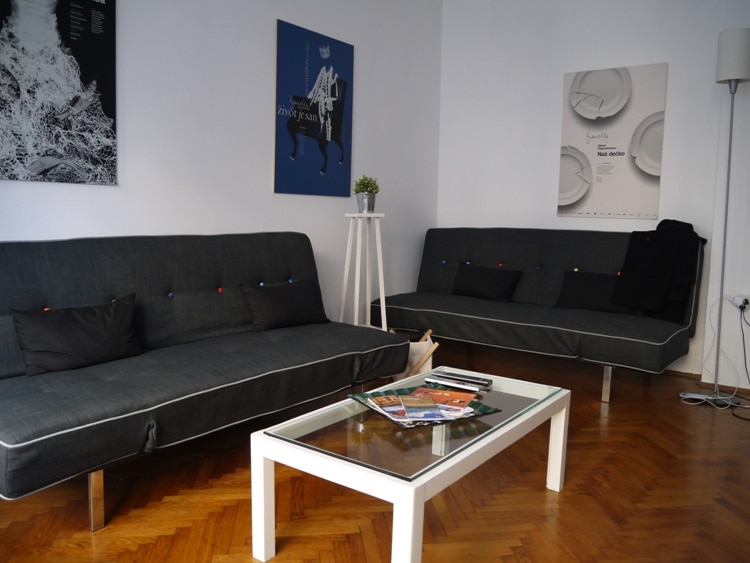 The living room is pretty big and has two large sofa beds. We didn't need to use these, but they'd be great if there were more than two people staying at the apartment.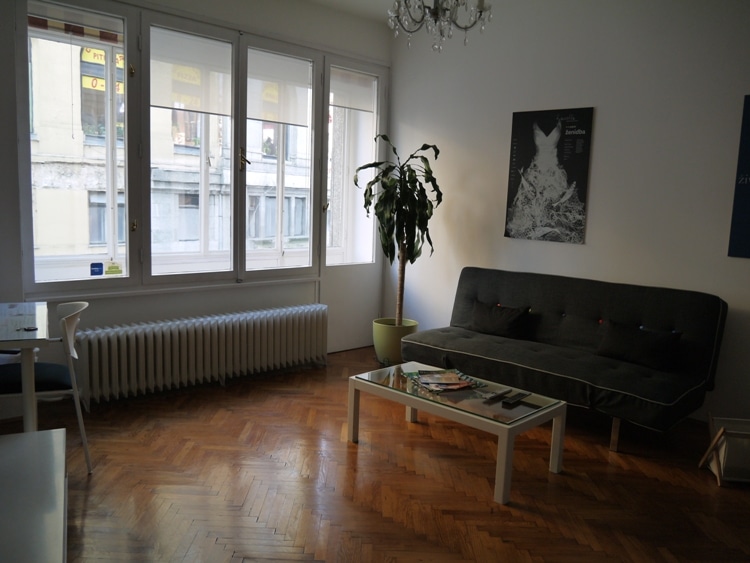 The living room has large windows overlooking a street at the back of the building, and this lets in lots of light. There are two sets of windows which help keep the apartment warm and also keep out any street noises. There is also a large radiator which would be useful in winter, although the weather wasn't too cold when we were there.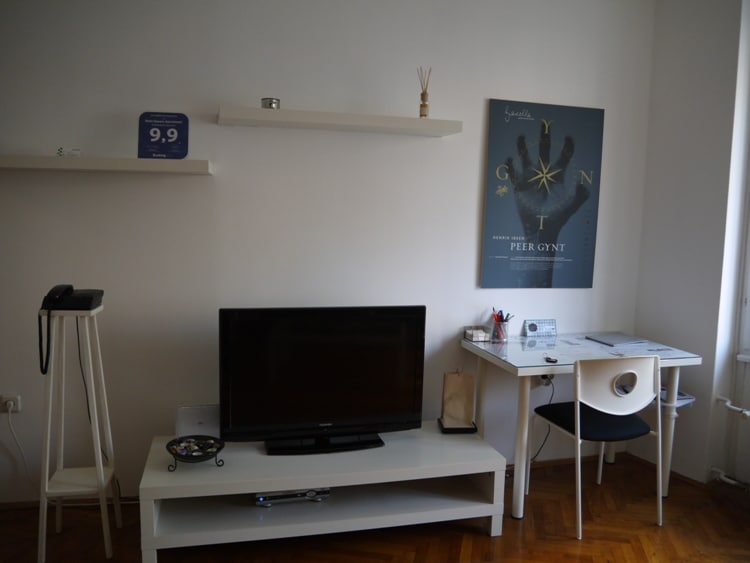 There is a large flat screen TV with numerous TV channels, including many in English. The desk is covered with useful information such as great restaurants, bars, clubs and shopping malls that you might like to visit. There are also plenty of brochures about things to do in Zagreb and also some maps. Maya, the host, has also helpfully included some discount coupons for a few local restaurants and cafes.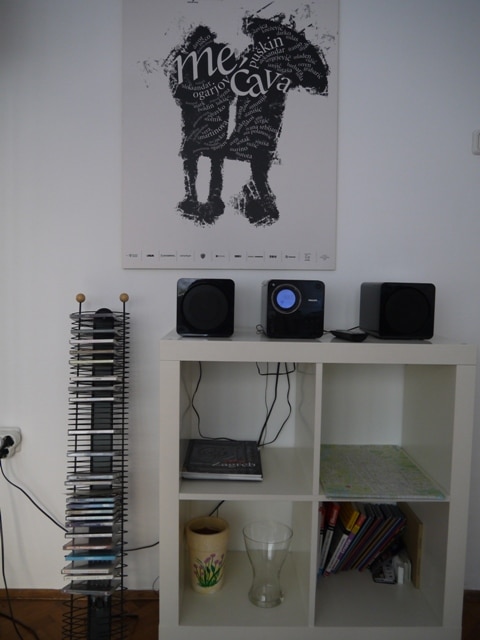 Something you don't often get at short-let apartments is a hi-fi system. There was one at this apartment, along with a selection of CDs.
The Kitchen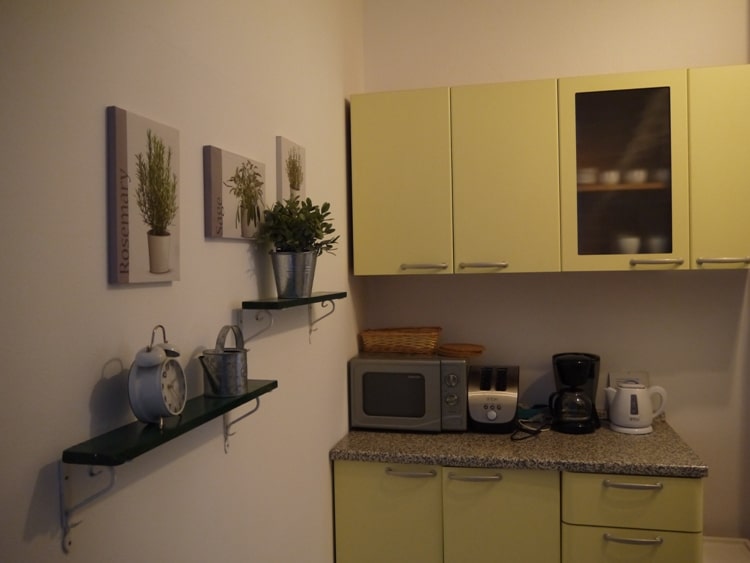 There was a separate, spacious kitchen at the apartment that was among the most well-equipped that we've ever had. In the image above you can see that there is plenty of storage space, plus microwave oven, toaster, coffee maker and kettle. But that is just a small section of the kitchen.
The kitchen has an oven and hob and next to that a washing machine. When traveling long-term, as we do, a washing machine is always something that we appreciate. The cupboard above the hob had essentials such as tea, coffee, sugar, condiments, olive oil and a few other things. There was washing powder in the cupboard under the sink.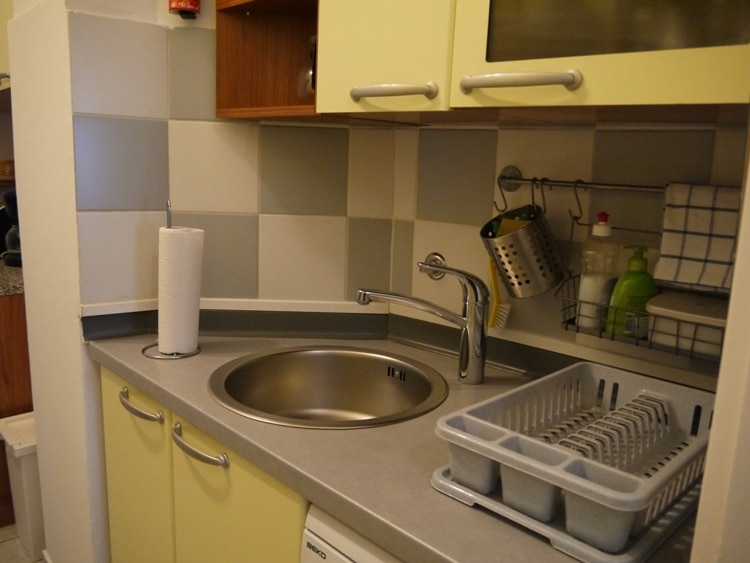 There was a sink and draining board in the kitchen, but also a dishwasher, which is great if you have lots of dishes to wash.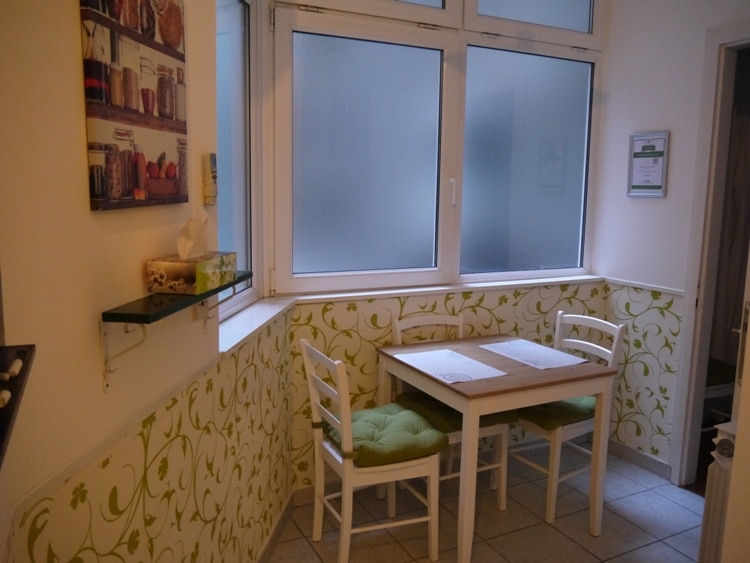 The kitchen was big enough to have a table and three chairs. They were next to the kitchen windows, so a nice bright place to sit and eat.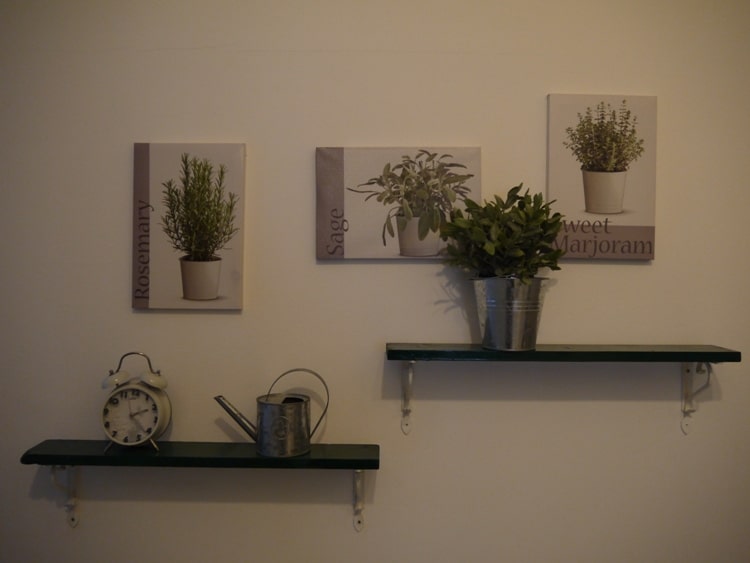 The kitchen is very nicely decorated and this makes it feel very homely. It has everything you need and when you're in there it really feels like home.
The Bathroom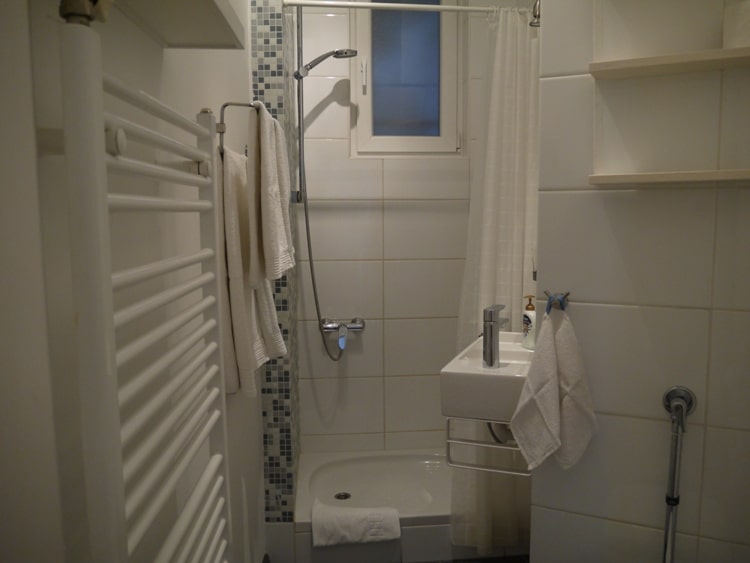 The bathroom was modern and well laid out. It had shower, sink and toilet. Towels were provided, along with soap and shampoo. There were extra towels in the bedroom wardrobe.
The Bedroom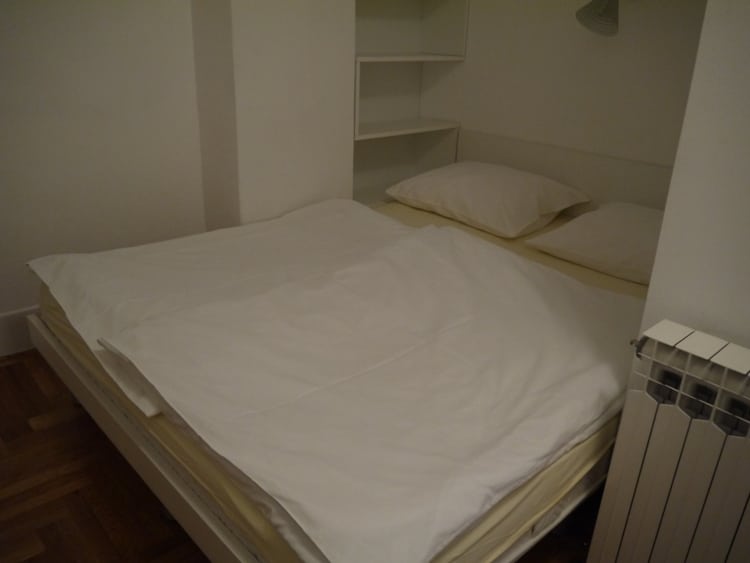 We loved the bedroom that was hidden away at the back of the apartment. This was a quiet space and very dark in the night. That, along with the comfortable bed, ensured that we slept very well while we were there. The bedroom also had a large wardrobe with more than enough clothes hangers and shelf space. There was also extra bedding if needed.
Other Extras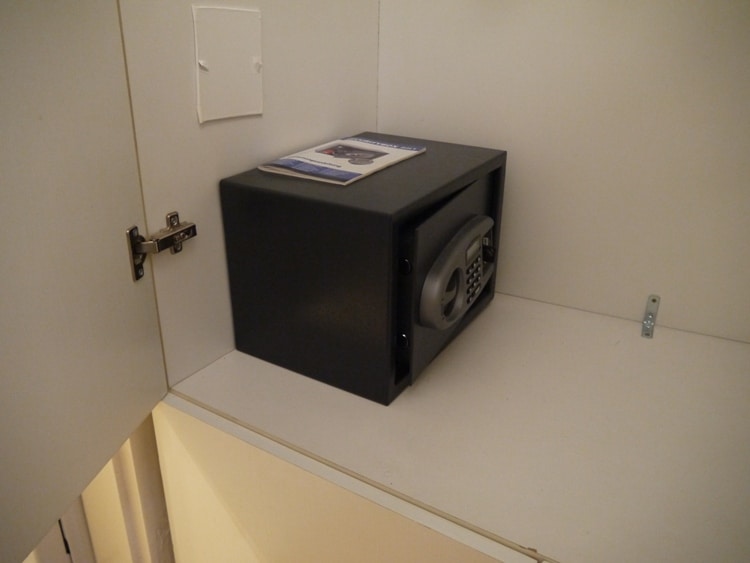 There were a range of cupboards in the hall, one of which had a safety deposit box. There was also an iron and ironing board, so we left with clean and freshly ironed clothes.
Wifi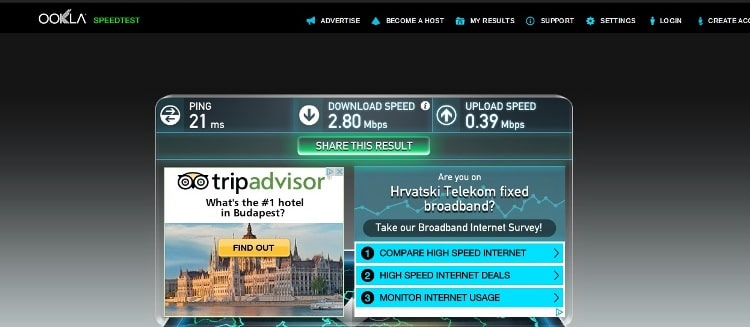 The wifi worked well during our stay. When tested it showed download speeds of 2.8 Mbps and upload speeds of 0.39 Mbps.
The Host
Maya, the host, is an extremely friendly and helpful person with extensive knowledge of Zagreb. She helped us settle in, showed us how everything worked, and gave advice on things to see, the best places to eat, etc. She was happy for us to call her if we needed any advice about Zagreb, but we found it to be such an easy city to navigate that we managed well on our own. But if you do need help you only need to ask.
Location Video

You can see the apartment when the video gets to 27 seconds. This gives you a great idea of how central this apartment is.
How To Book This Apartment
You can book this apartment directly via Maya's website at apartment-mainsquare.com. This really is a great place to stay and I'm sure you'll love it as much as we did. It is superb value for money when compared to a hotel in the same area. If you prefer to book via Agoda, go to Agoda Main Square Apartment.