This is an excellent hotel at an unbeatable price. It only cost us 500 baht ($16) per night and was much better than many more expensive hotels we've stayed at. For longer stays, the rates are even lower. The location is also quite good, being around 1 km from the train station, 1 km from The Mall shopping mall, and 700-800 meters from Bangkok Hospital. Click here to book a room at Sawairiang Place Hotel.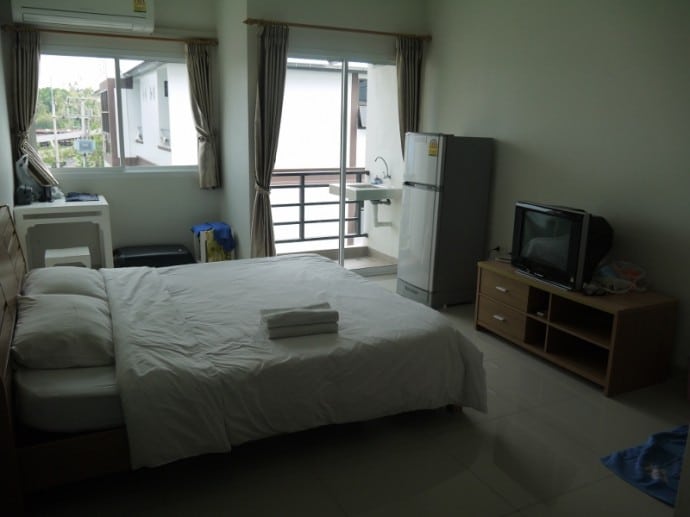 The hotel looks almost brand new and the rooms are spotlessly clean. The room we stayed in was very big compared to most hotels rooms we've stayed at, and one of the best things was the bed. It was very big and one of the the most comfortable we've ever had in a hotel. The room had a large fridge freezer, TV, small table and two stools, wardrobe and dressing table.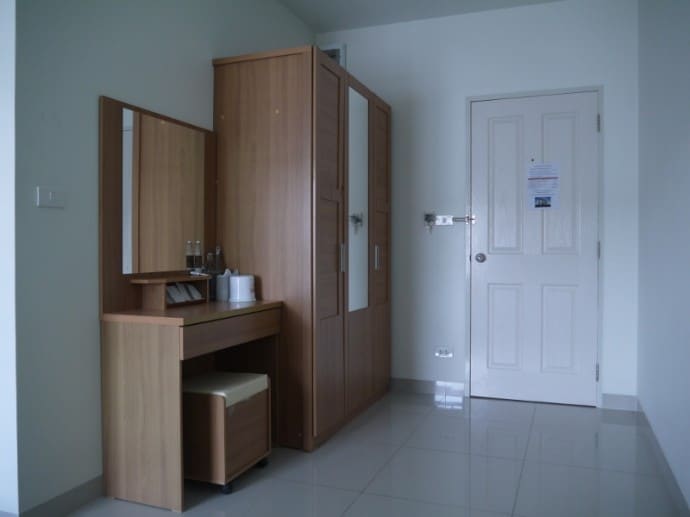 The bathroom was very modern, with a Thai-style shower at the end. This usually means that the water gets all over the bathroom, but as the bathroom was rectangular, the water mostly stayed at the shower end.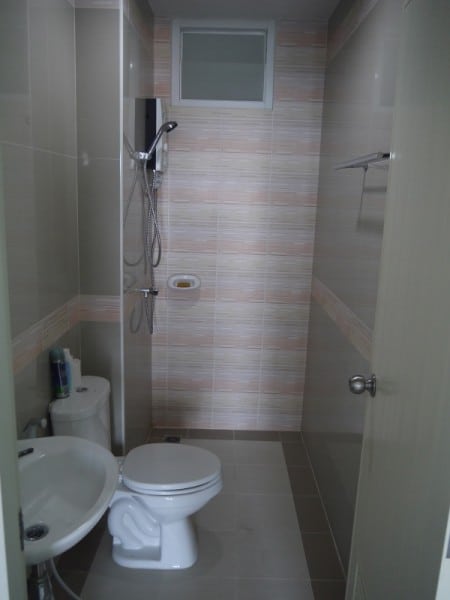 There wasn't a kettle in the room, but hot water was available at the reception area on the ground floor, which also has a small shop. The reception/shop area closes at midnight, so if you're planning to arrive after that, let the hotel know so that they can leave the keys to your room with the security guard. You'll need to leave 200 baht ($7) deposit for the keys, which will be refunded when you leave.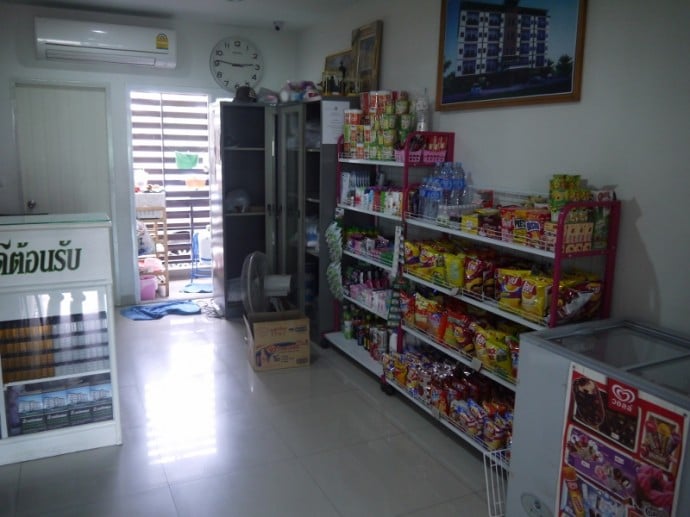 We also had a balcony that had a sink that could be used for washing clothes or dishes.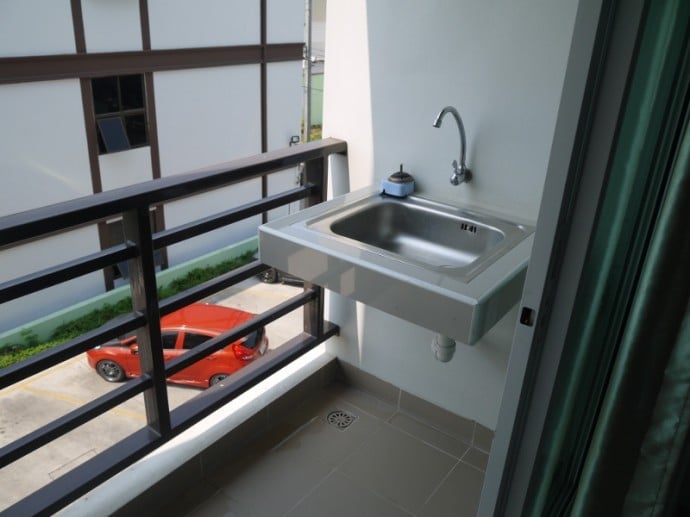 The hotel has free wifi which worked quite, although the speed was quite variable. You'll see in the two screenshots below that the speed varied between 1.06 and 6.15 Mbps download and 0.08 -1.01 Mbps upload.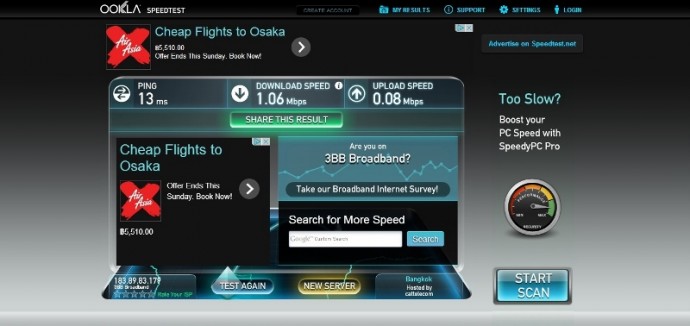 The aircon in our room worked perfectly and kept the room very cool, which is just how I like it.
This hotel is room-only, so no breakfast is available. But there are plenty of places to get breakfast in the surrounding streets for under $1.
The hotel can be a little difficult to find first time, but most locals, including the tuk tuk drivers, know where it is. We got a tuk tuk from the train station for 60 baht ($2).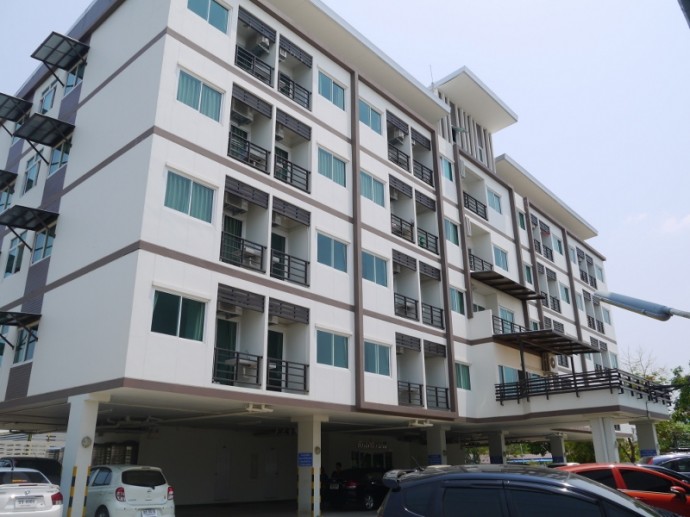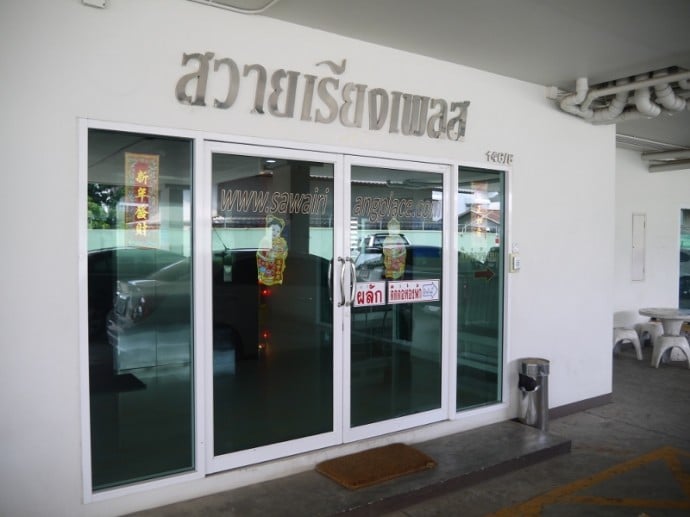 The hotel reception is just to the right of the main entrance shown above.
We'll be definitely stay here again when we next visit Korat.
Video Of Sawairiang Place Hotel
Hotels In Nakhon Ratchasima (Korat), Thailand
Click here to book a room at Sawairiang Place Hotel.
For other hotels in Korat, see Agoda Korat.