As we travel around the world I've decided to look out for Space Invaders. I first spotted one on Silom Road in Bangkok and then saw another in Paris. I think these are all the work of French urban artist Invader. I'll keep updating this post as I find more. If you find any, just leave a comment below.
Updated 18 May 2015 – Found another space invader in Ljubljana.
Bangkok, Thailand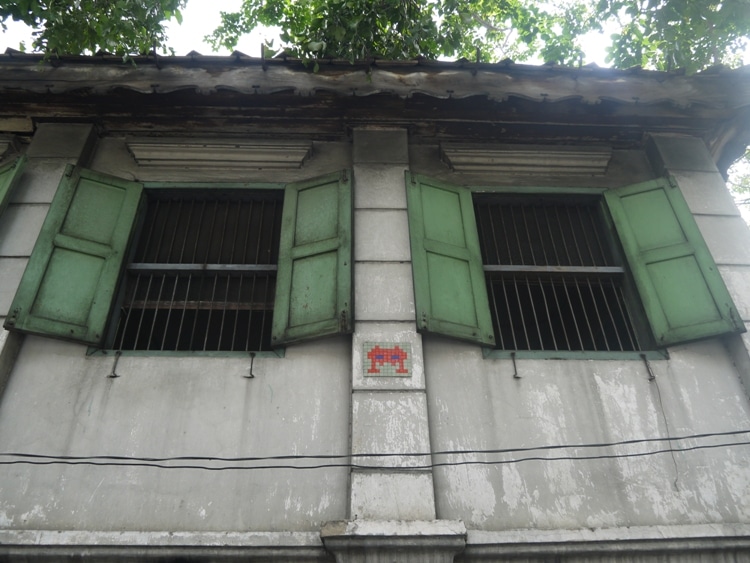 This is the first Space Invader I saw. When I first saw it I had no idea why it was there, but later found out that it was probably the work of Invader.
Ljubljana, Slovenia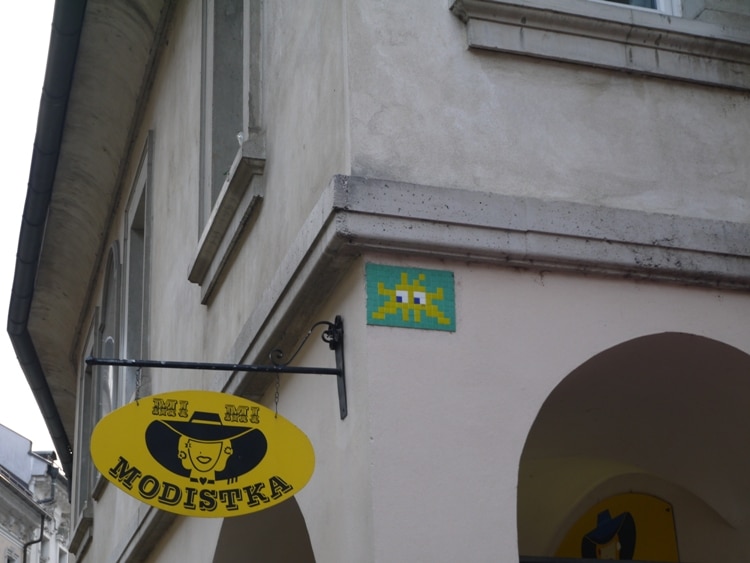 We spotted this space invader near the Town Square in Ljubljana. Walk down Trubarjeva from the Town Square and you'll see it out side No. 7, on the left hand side of the street. But you'll need to look back towards the square.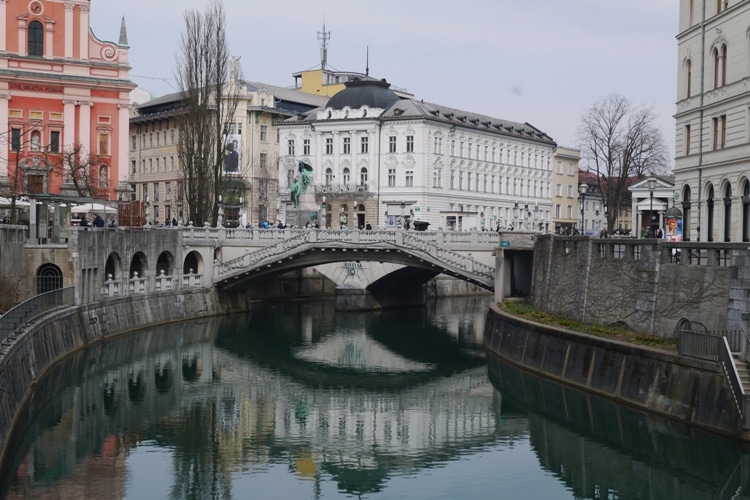 I took this photo last time we were in Ljubljana but it was only yesterday that I noticed the space invader in the photo. Can you see it? It's on the right hand side of the bridge. So today we went to take a close-up photo of it.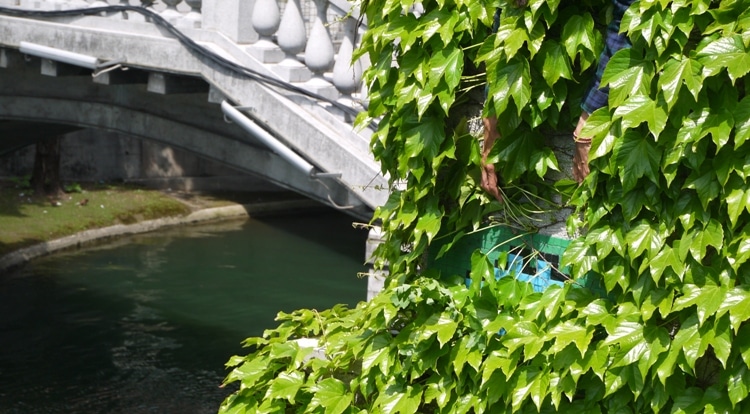 But it's now spring, so the space invader is currently covered by ivy. We pulled the leaves back a little so that you can just about see it.
Paris, France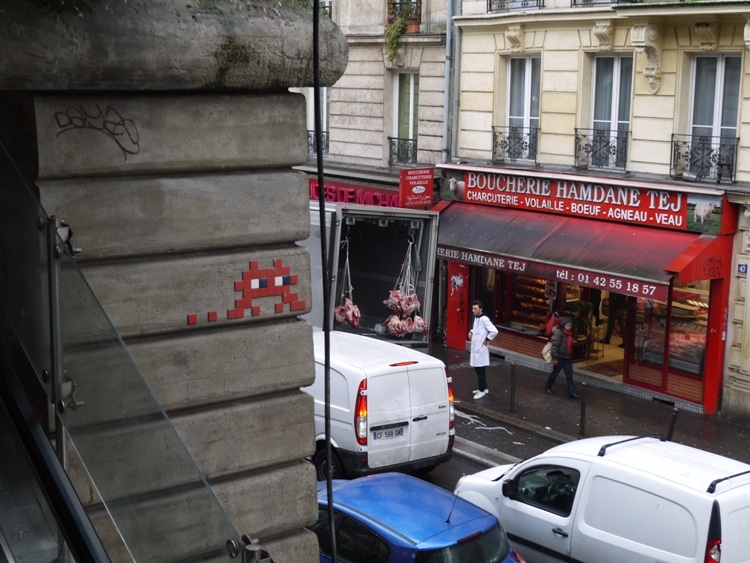 We saw this one when we were changing from Line 4 to Line 2 of the Paris Metro. A completely unexpected find, but maybe not surprising given that Invader is French.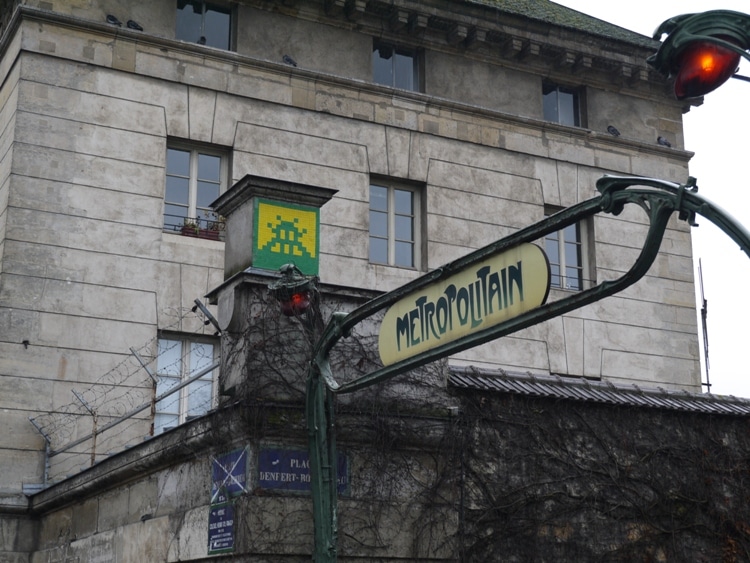 I'm on a roll. I found another Space Invader today at the entrance to Denfert-Rochereau Metro station, This is the Metro station opposite Les Catacombes.
Zagreb, Croatia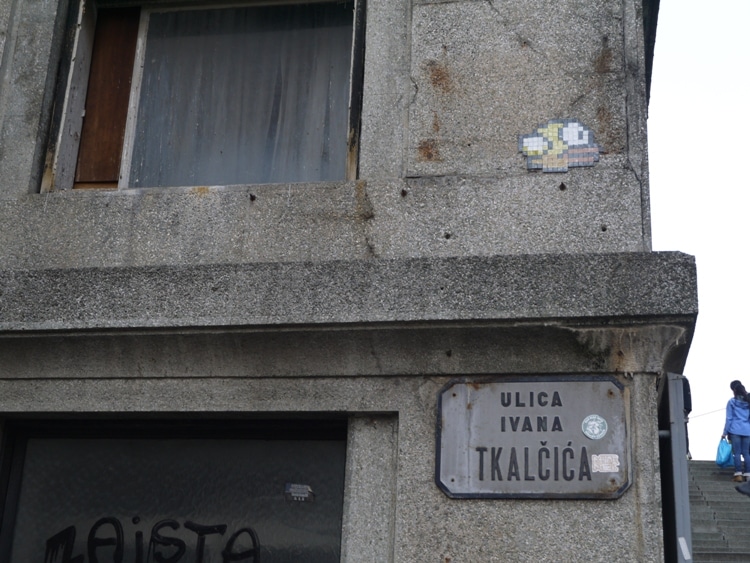 We found this one near the apartment we were staying at in Zagreb. It's just a few meters away from Ban Jelacic Square.