Interested in the Chiang Mai Night Market street food? One of the most popular areas of the local night market is the food area in the grounds of Wat Sum Pow Temple. The temple is at the intersection of Rachadamnoen Road and Ratpakinai Road. Here's a look at what you can expect and what you should try while you're there.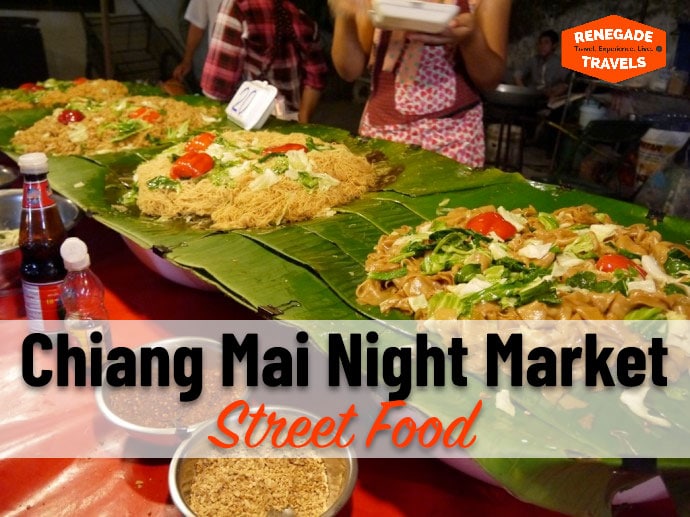 For many visitors to Thailand one of the main highlights is southeast Asia food, so this is a great place to hang out on a Sunday evening, the busiest time for this night market.
Below I'd like to share with you pictures of some of my favorite street food to try in Chiang Mai's night market followed by a fun video and instructions if you plan to travel here. Enjoy!
Chiang Mai Street Food Photos
Let's begin by looking at some of my favorite dishes that can be found throughout the Sunday Night Market in Chiang Mai, Thailand.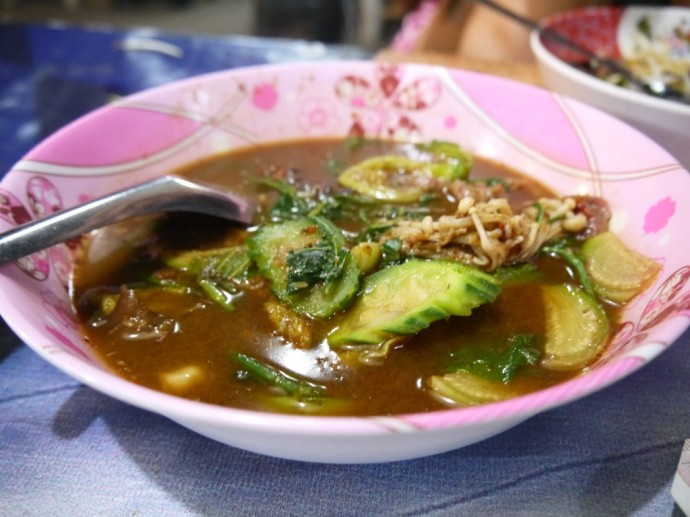 If you love Thai food, then you'll love the food at Wat Sum Pow. They have a whole range of Thai dishes, plus some other favorites as well, such as Japanese sushi.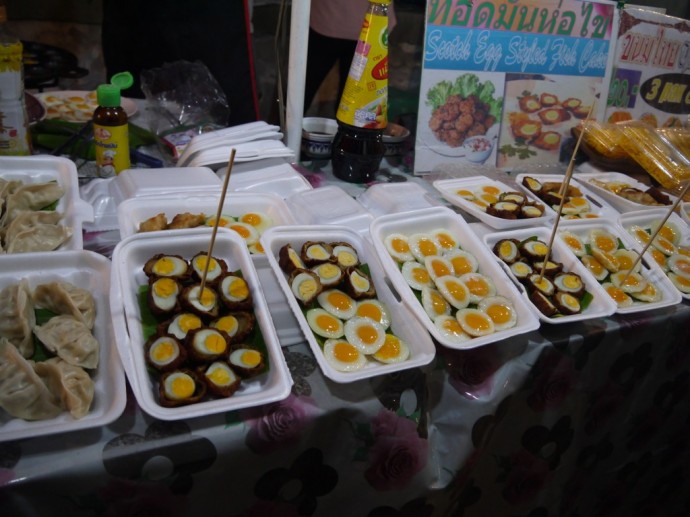 There is also a range of vegetarian food available, including the delicious pancakes shown below – with a choice of soy bean, red bean or coconut filling.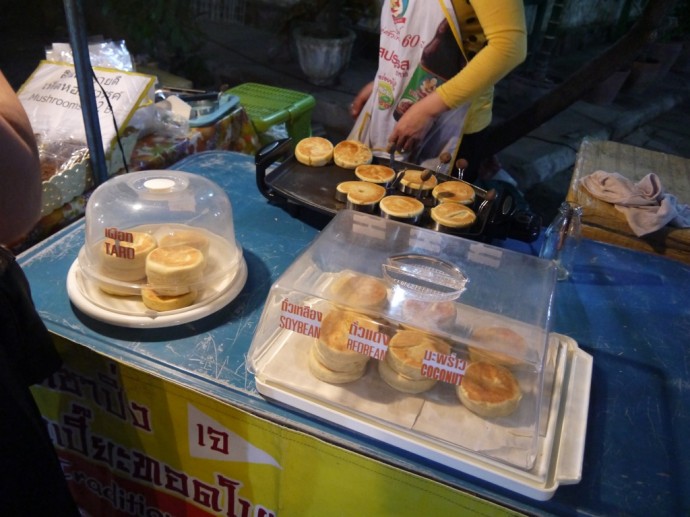 A few food stalls have seating areas, but note that you are only allowed to sit there if you have bought food from that particular stall. Mostly you'll need to eat standing up.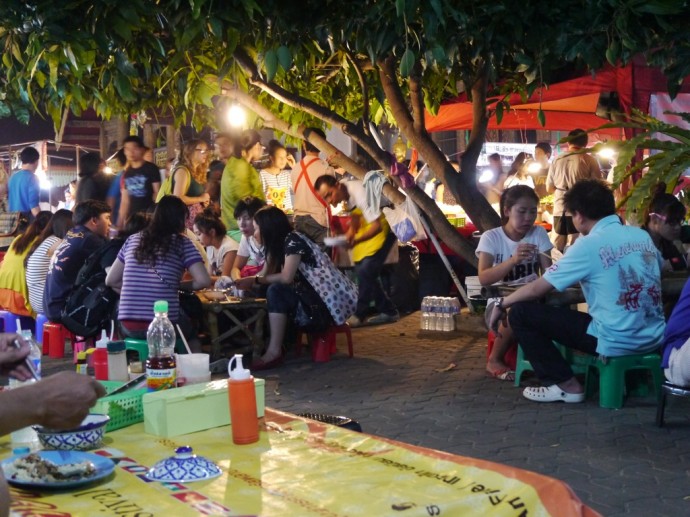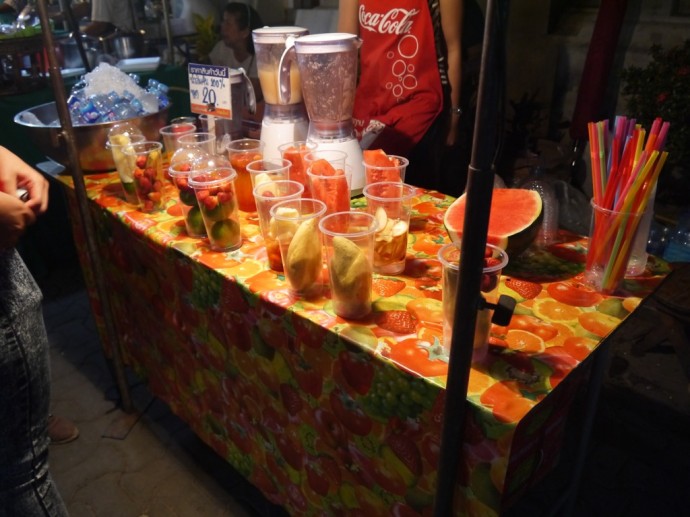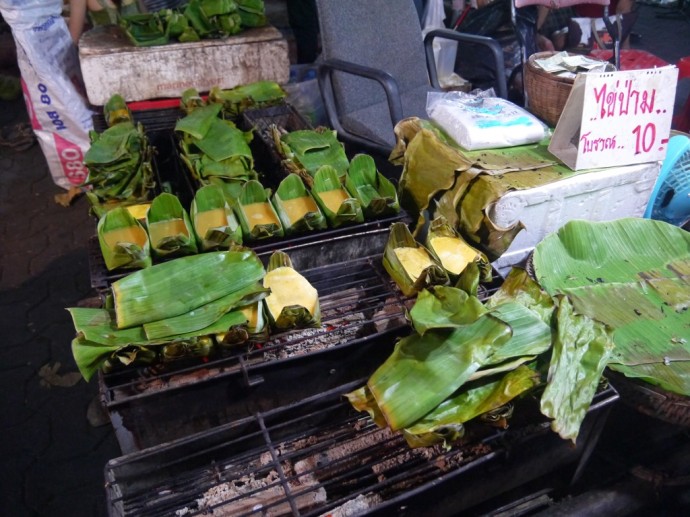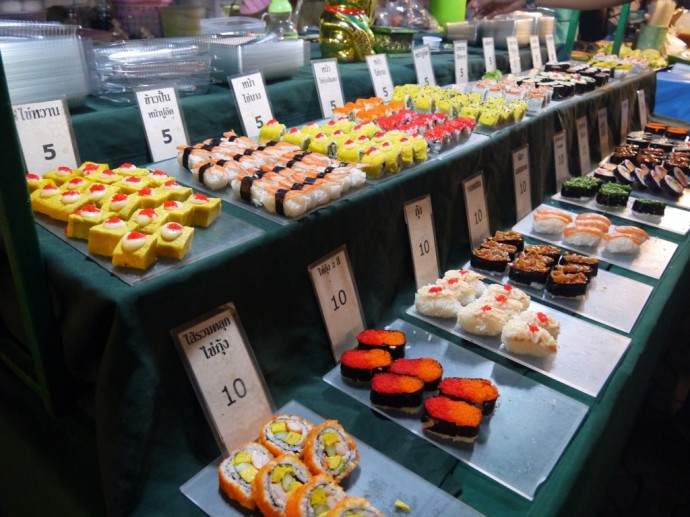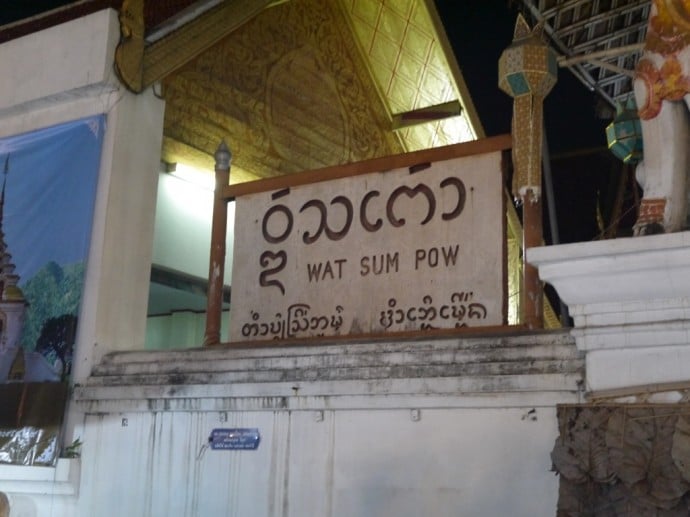 As you can see from the images above, there is something for everyone at the food section of the market. If you need help getting to the night market, check out my guide on transportation around Chiang Mai.
Video Of Thai Food At Chiang Mai's Night Market
Experience the Chiang Mai Night Market with this short, 1-minute video I took while visiting a little while back. During tourist season, this night market gets incredibly crowded!
The Night Market is much larger than is shown here, just so you know. What you're seeing is only what is in front of the Wat Sum Pow Temple.
How to Visit the Night Market
The Sunday Night Market in downtown Chiang Mai is open in the evening from 16:00 – 24:00. It's free to walk around, although I suggest you bring enough money to try some good street food and buy a few souvenirs.
Here's a simple map that you can use to navigate the night market.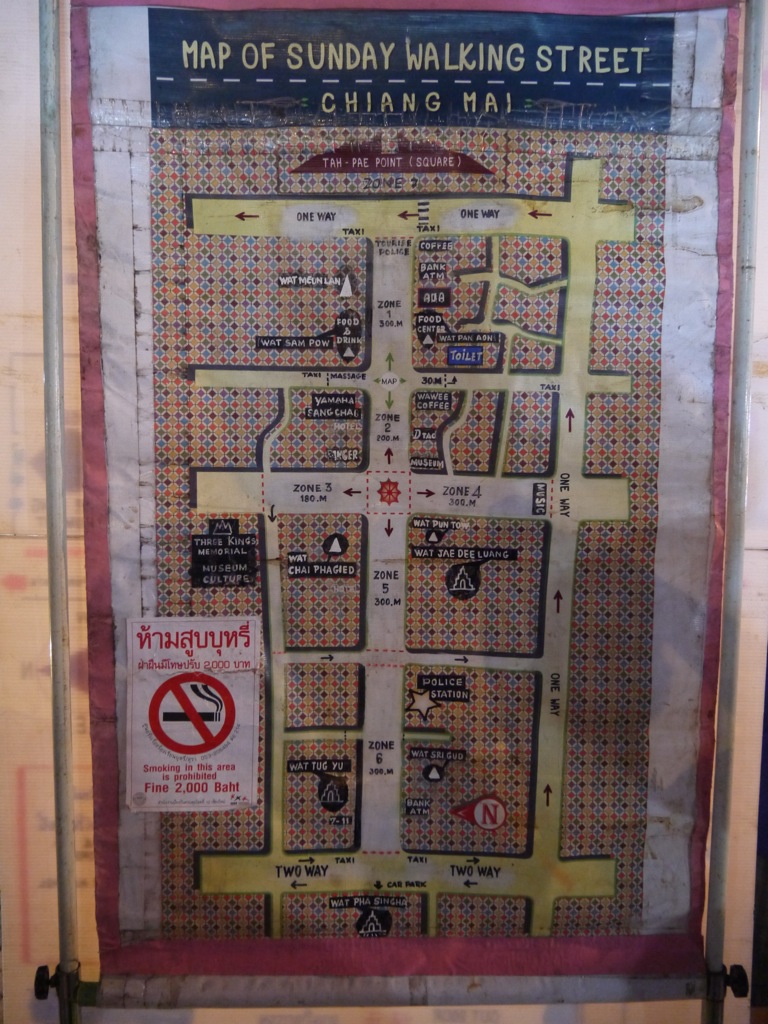 Recommended Hotels In Chiang Mai
Are you looking for some good hotels in Chiang Mai, Thailand? There are literally hundreds and hundreds of options to choose from. In my experience, the best hotels can be found through Agoda.
By using Agoda, you'll not only get the best deal on Chiang Mai hotels, you'll also help to support me and keep this website running as a free resource!