Seoul is one of my favorite cities and is one of the few places in the world that I could imagine living for an extended period of time. There is so much to see and do that a few days just aren't enough. We stayed for a week but still felt that we only managed to scratch the surface. We'll be back again soon. Here are some things to do in Seoul to get you started. Click here to book a great hotel in Seoul.
Cheonggyecheon Stream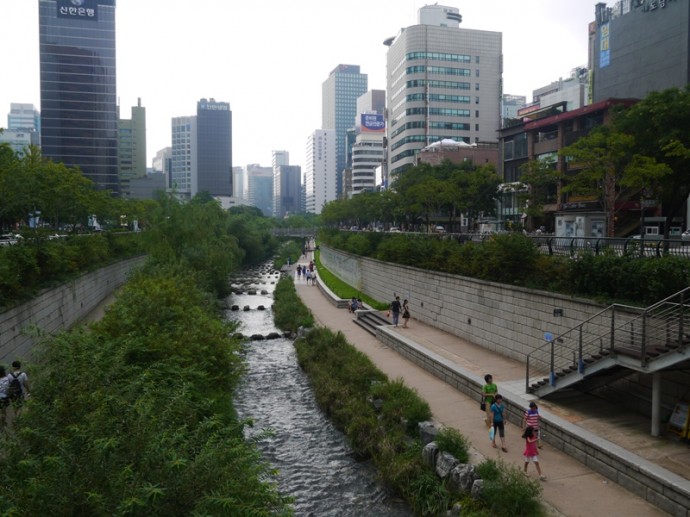 Cheonggyecheon Stream is a hugely popular recreational area in Seoul. The stream was originally covered by lots of concrete and flyovers, but an urban regeneration project costing just under $1 billion has completely transformed the area.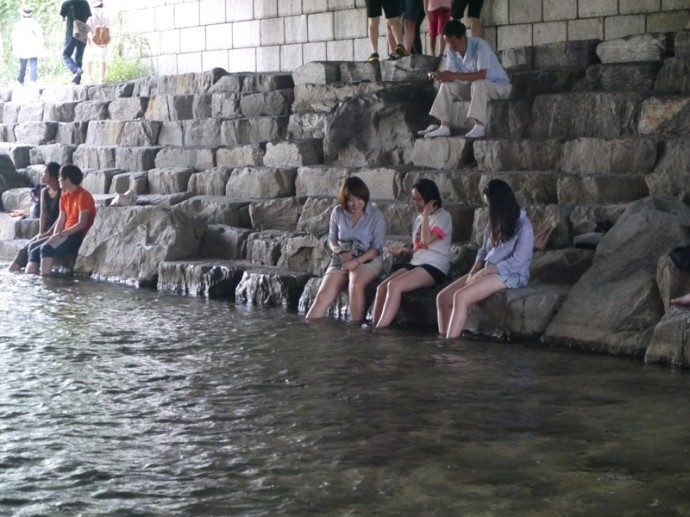 If you take a walk along the stream you'll see many locals sitting with their feet in the water. It's a great way to cool down during the summer.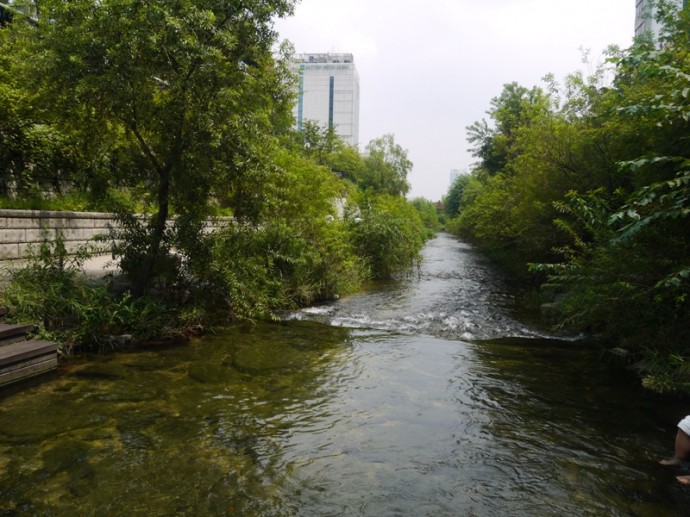 The water is very clean and has many fish swimming in it. We also some a few birds wading in the water.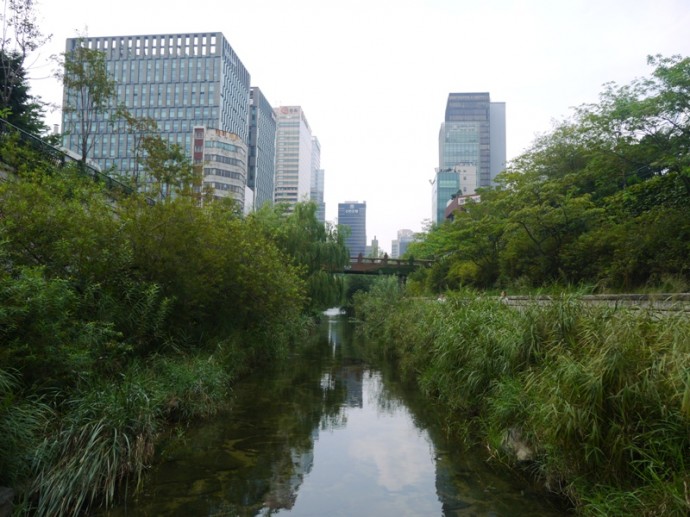 This is one of my favorite spots in the city to spend some relaxing time. The stream is over 10 km in length.
Insadong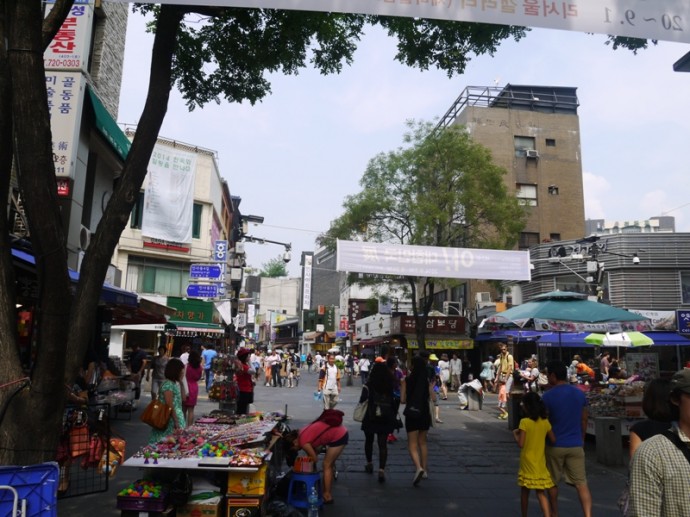 Insadong is one of the most popular neighborhoods in Seoul and it gets incredibly busy, especially during the summer. It consists of a main street, called Insadong-gil, with lots of small side streets and alleys running off it.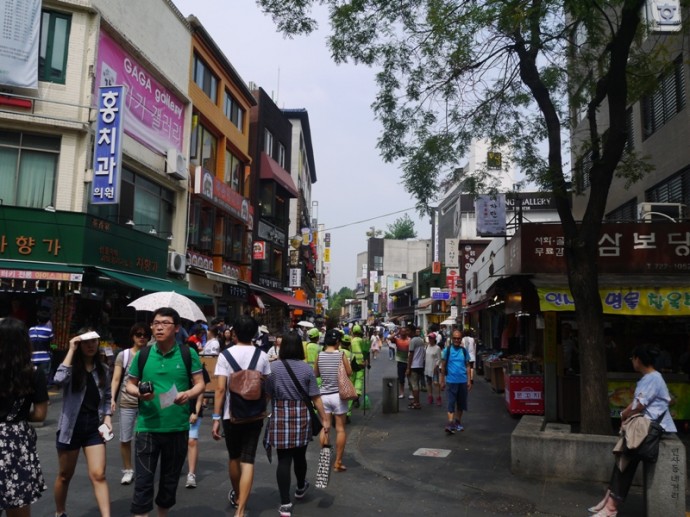 Insadong is known mainly for its modern art galleries and traditional tea houses, but there's much more to it than that. You could spend a whole day here strolling the busy streets, eating and drinking.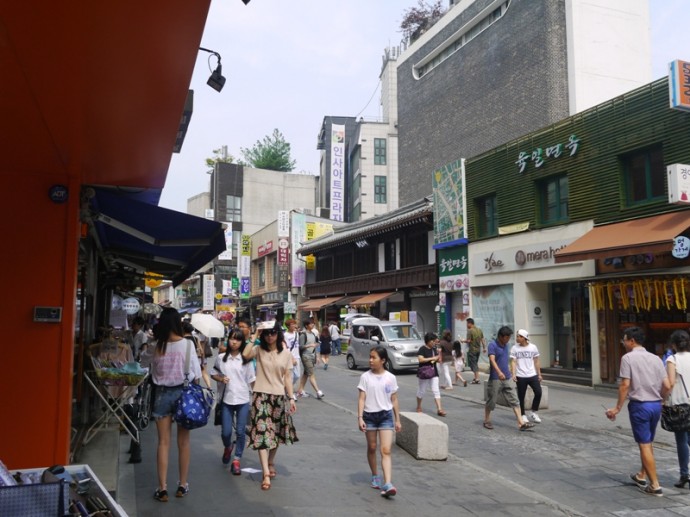 This area is very popular with the younger Korean generation and many of them head for Ssamziegil, which is a multi-level building next to Insadong 12-gil that sells mostly hand-made arts, crafts and clothing. It also has an amazing rooftop garden. It has a spiral, zigzag style walkway that goes from the ground to the roof and is a very unusual design.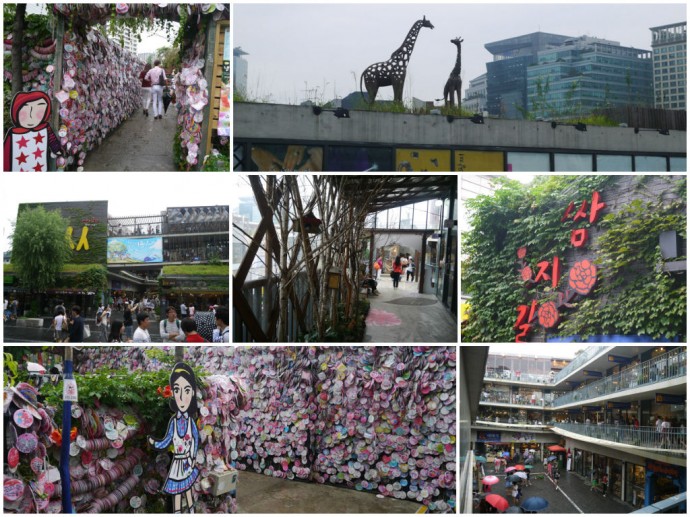 This street also has many interesting buildings that have been beautifully renovated. We loved this area of Seoul.
If you want to stay in the Insadong area, check out Insadong Hotels.
Videos Of Insadong
Myeong-dong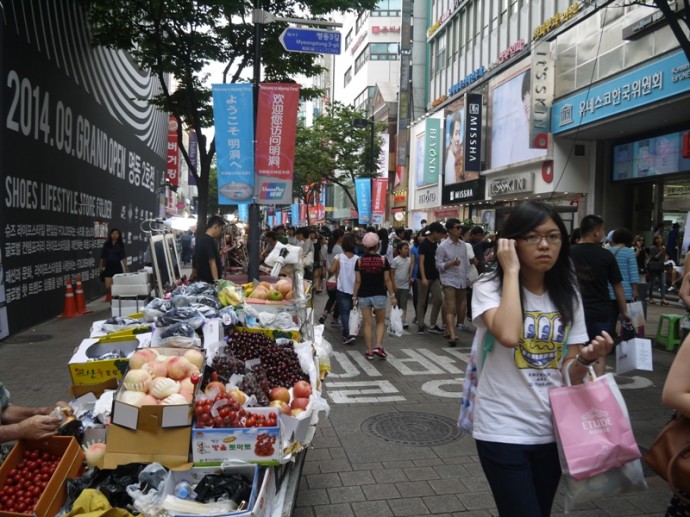 Myeong-dong is the commercial heart of Seoul and one of the main shopping and tourist districts. It's one of the busiest areas of the city and is always packed, both day and night.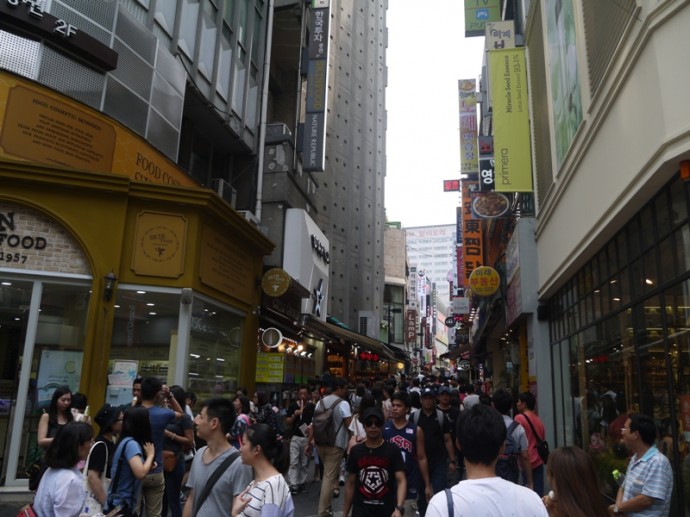 This area is very popular with young people, especially Korean, Japanese and Thai women. The main attractions for them are the upmarket clothes and cosmetic shops. If you want to buy cosmetics, then this is definitely the place to come. There are more cosmetics shops here than I've seen anywhere else, including popular Korean brands such as Skin Food, The Face Shop, Missha and Nature Republic.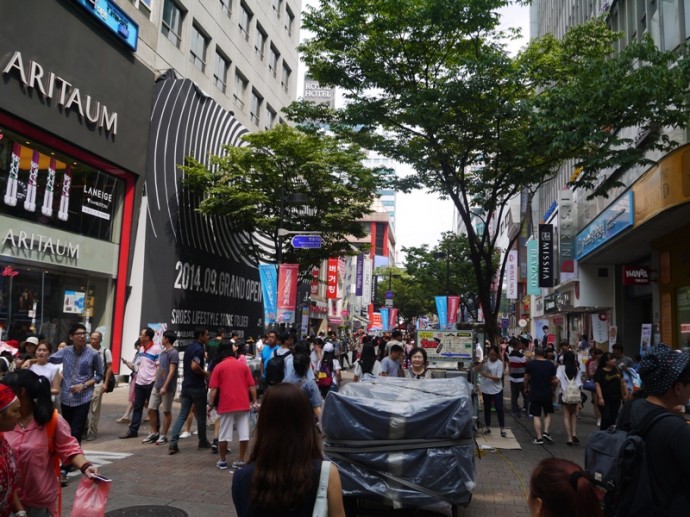 Korean women are among the most fashionable in the world, and you'll see thousands of them shopping here.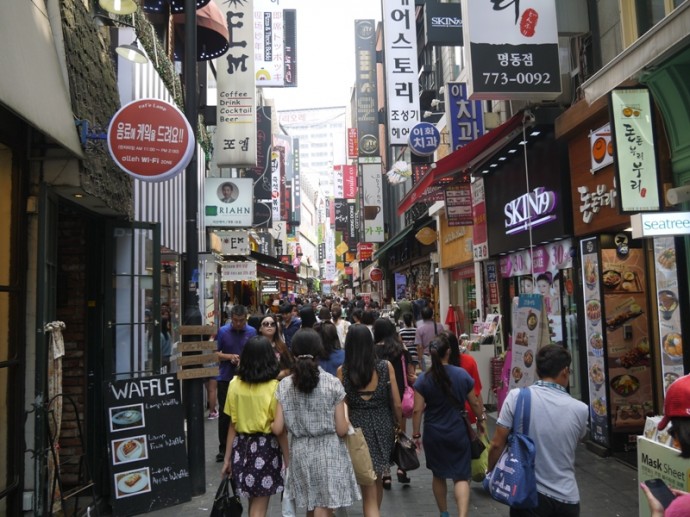 But it's not all fashion and cosmetics stores. There are also many restaurants and cafes, and lots of street food from late afternoon onwards. It gets particularly hectic in the evenings.
For hotels in this area, take a look at Myeong-dong Hotels.
Videos Of Myeong Dong
Namdaemun Market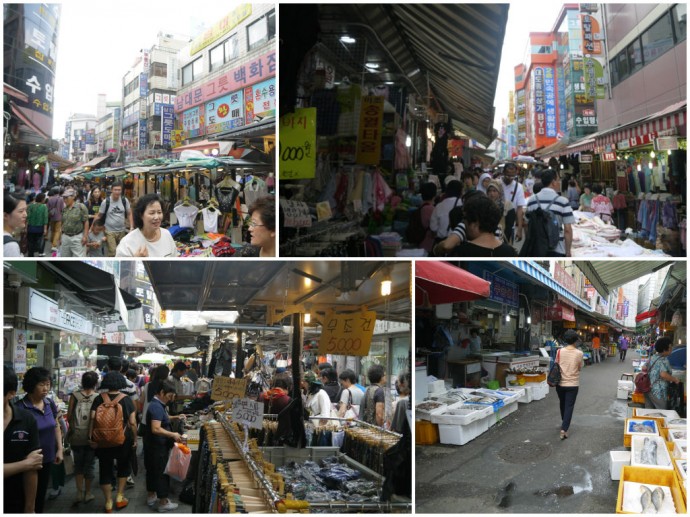 Namdaemun is a very large, traditional Korean market that's around 700 years old and one of the oldest in South Korea. The market is known for its wholesale clothing and is also a very popular place for street food. It covers many city streets and takes place both outdoors and indoors. It's only around a 5-minute walk from Myeong-dong.
N Seoul Tower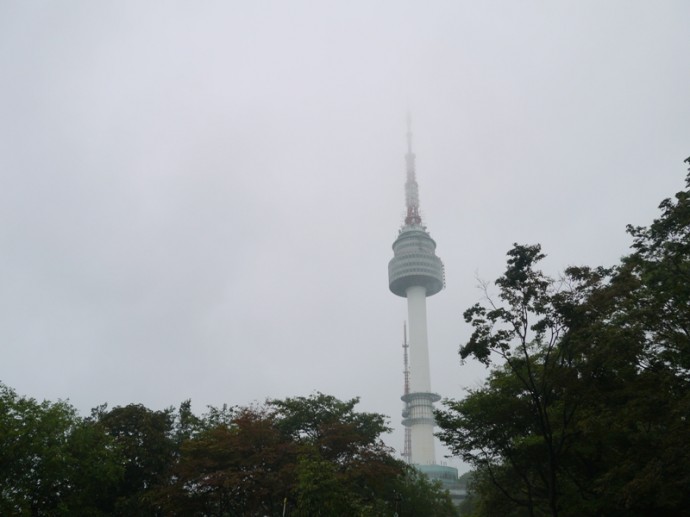 N Seoul Tower is a major landmark in Seoul and is located on Namsan Mountain, Seoul's highest point. The "N" in the name stands for new, nature and Namsan.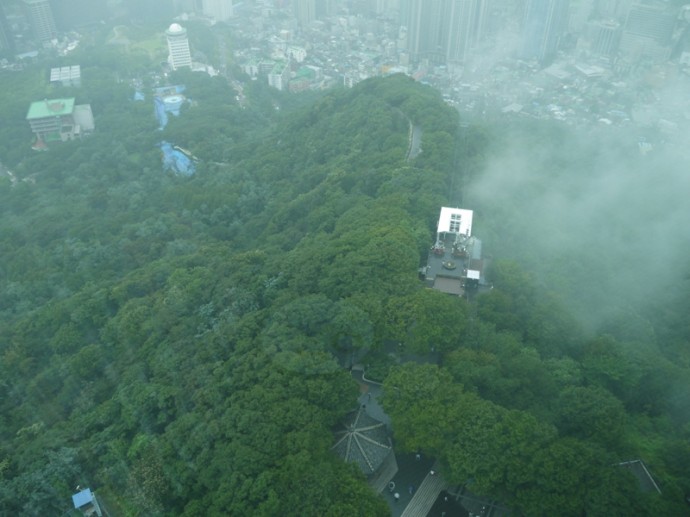 It was very misty on the day we went, so the views weren't great at all.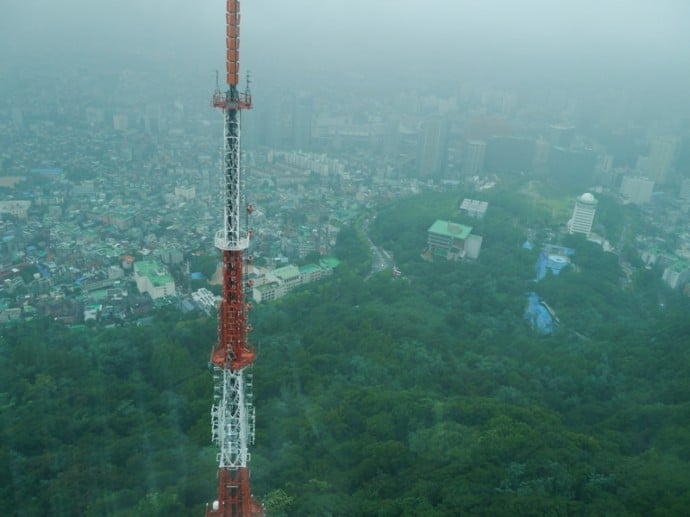 You can get to the tower by bus or cable car. By bus costs 950 KRW ($1) and by cable car costs 8,500 KRW ($8.50).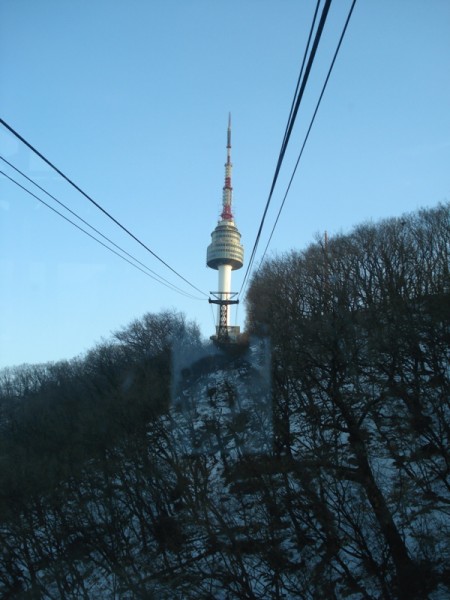 A ticket for the observation deck costs around 10,000 KRW ($10), with prices varying slightly depending on time of day. You can get a 10% discount if you buy an M-Card for the metro.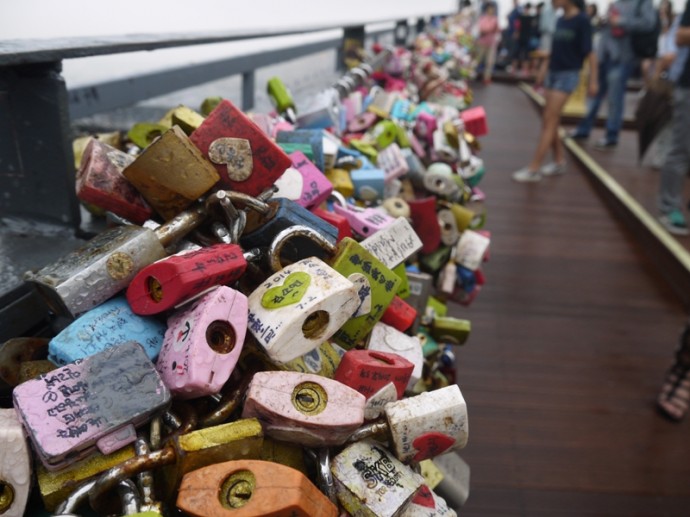 Young Koreans come in droves to place locks at various points around the tower. It's a sign of their undying love for each other.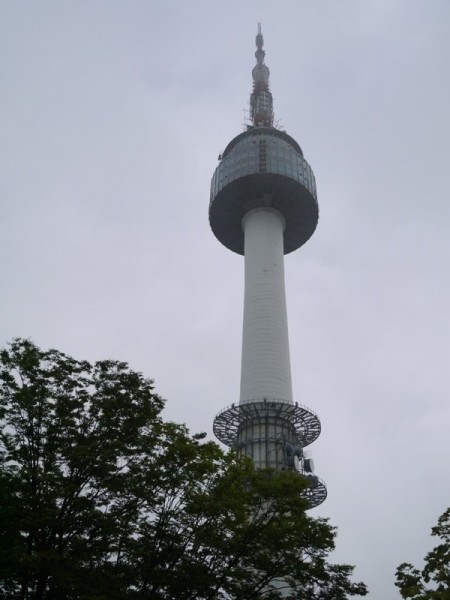 Itaewon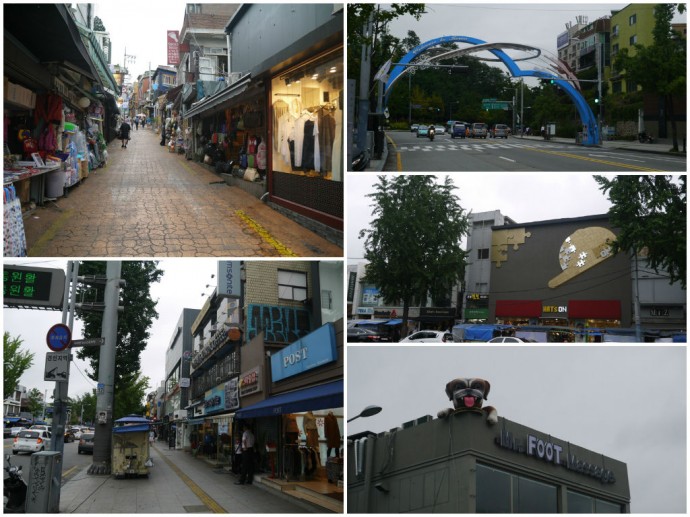 Itaewon is a neighborhood in Seoul that's known as Western Town and is similar to Chinatowns in Western countries. Western food isn't widely available in Seoul but there is plenty on offer in this area. You will notice a real difference to the rest of Seoul, as the vast majority of shops have English names rather than Korean names. Elsewhere is Seoul there is very little English used.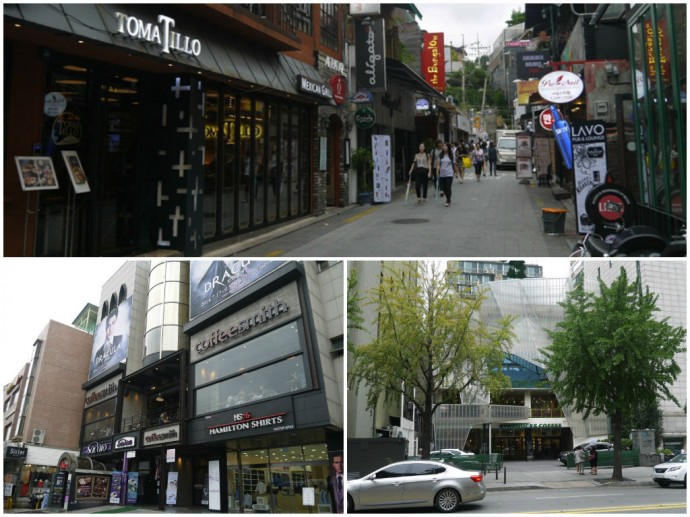 The area even has an International Food Street just behind Hamilton Hotel. There are numerous restaurants, cafes and bars in this area. It's especially lively at night.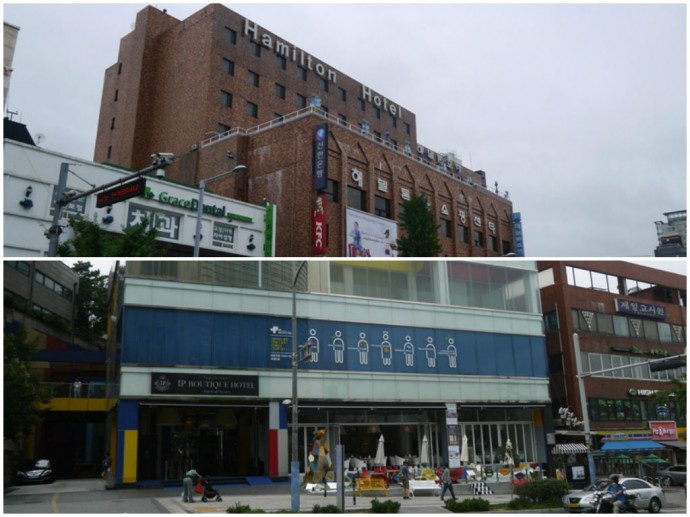 There are many hotels in this area, including the landmark Hamilton Hotel and IP Boutique Hotel. For other hotels in Itaewon, check out Itaewon Hotels.
Gangnam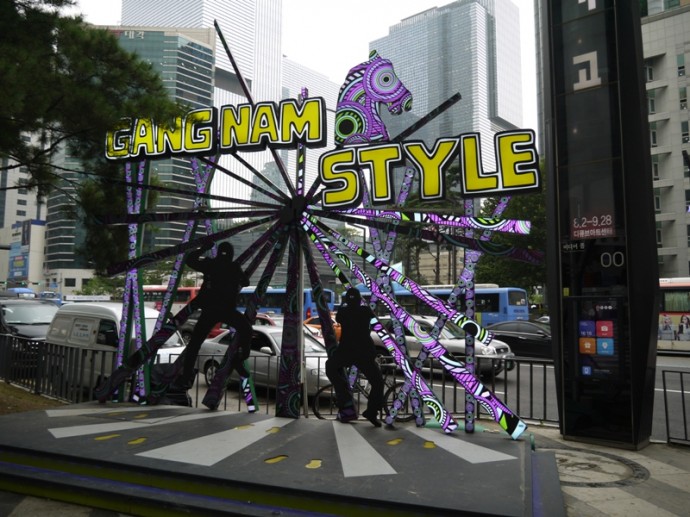 I'm sure you've all heard the song and seen the video that was inspired by Seoul's Gangnam neighborhood. We went to take a look. Gangnam is located south of the river and the name actually means "south of the (Han) river".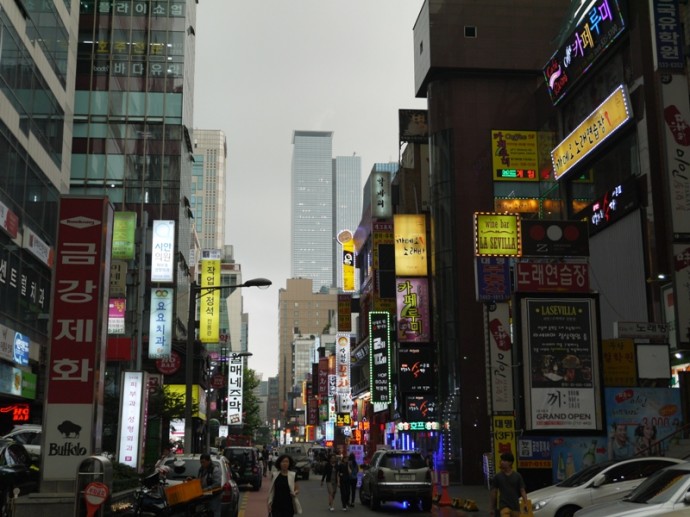 Gangnam is known for its incredible wealth and is often compared to Beverly Hills in California. It's one of Seoul's main business districts and also home to countless restaurants, cafes, bars and retail shops.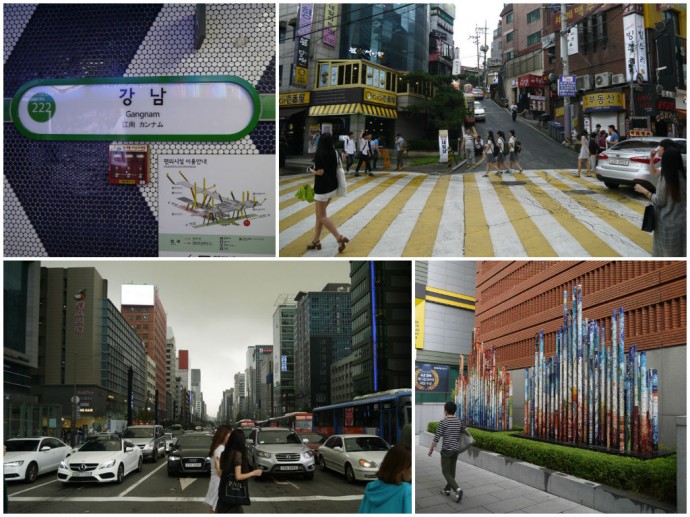 Click here for hotels in Gangnam. This would be a great place to spend some time.
Just in case there's someone that hasn't seen the video, here it is…
Hotels In Seoul
For our 7-day stay in Seoul we stayed at two places. First we spent three days in a traditional Korean ondol room at All J Hanok Guesthouse, and then spend the next four days at an apartment that we booked via Airbnb.
For other hotels is Seoul, check out Agoda Hotels Seoul.