There is plenty to keep you busy in George Town and the surrounding area. George Town is a UNESCO World Cultural Heritage City, and is a great place to spend a few days or even a week or two. The town has a long history, having been founded over 200 years ago, and its diverse ethnic groups (Chinese, Indians, Malays, Arabs, Achehnese, Siamese, Burmese and Europeans) ensure an impressive collection of historic buildings representing the various cultures. Here are a selection of things to see and do in George Town.
KOMTAR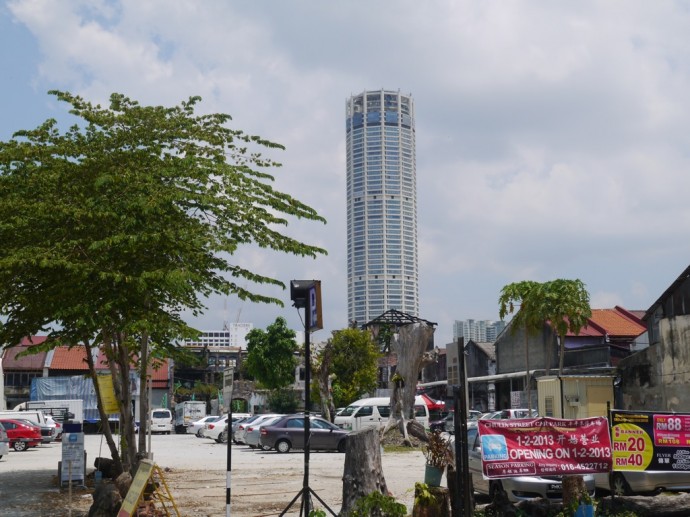 KOMTAR, which is 65 stories tall (761′, 232 m), is the tallest building in Penang and 6th tallest in Malaysia, and when it was first built it was the second tallest in Asia. As well as being the administrative office for the Penang State Government, the complex is a business hub and has a shopping mall. The main attraction for travelers is the 60th floor public viewing deck. You get some awesome views of the town from here.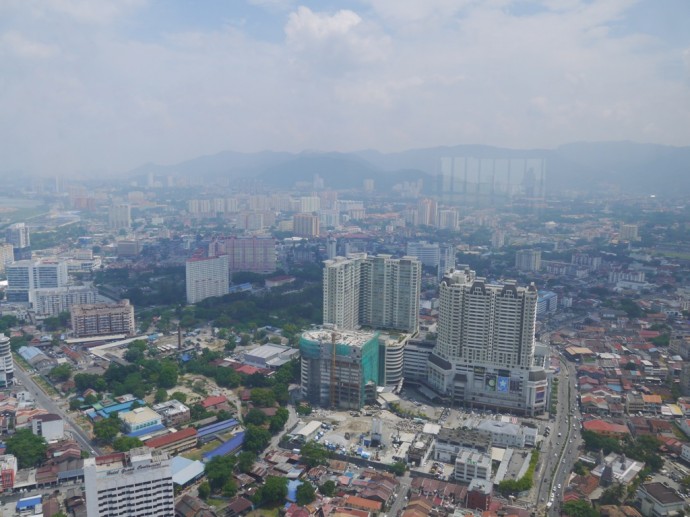 The actually viewing area is very disappointing though, as it's pretty dilapidated, and more or less just an empty space. Only half the floor space is open, although we managed to wander into the other half through an open door opposite the toilets. It didn't seem like this was open to the public, so I'm not sure why the door was left wide open.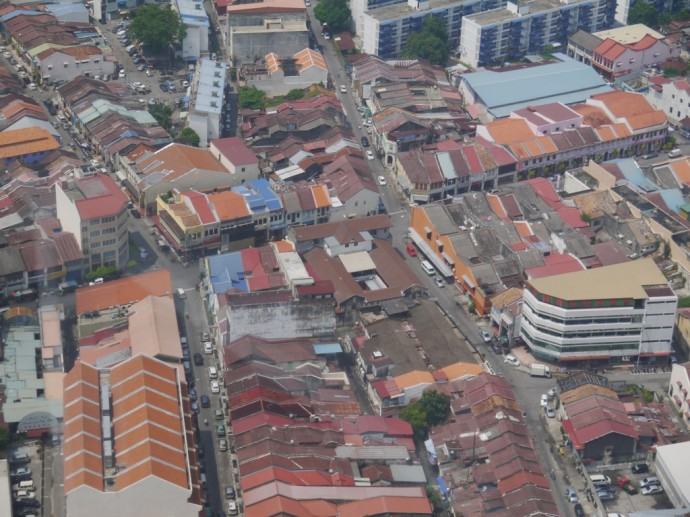 Opening Hours: 10:30-22:30 every day (closed for lunch 13:00-14:00)
Cost: 5 RM ($1.60)
Historic Buildings, Temples, Mosques & Churches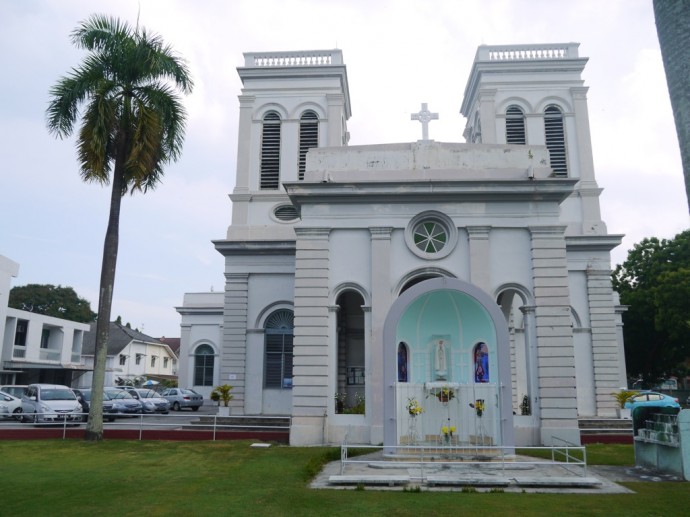 There are many historic buildings in George Town, including a mixture of temples, mosques and churches. You can spend many hours walking around the historic city and seeing many beautiful buildings. Here are just a very small selection of some of those worth seeing.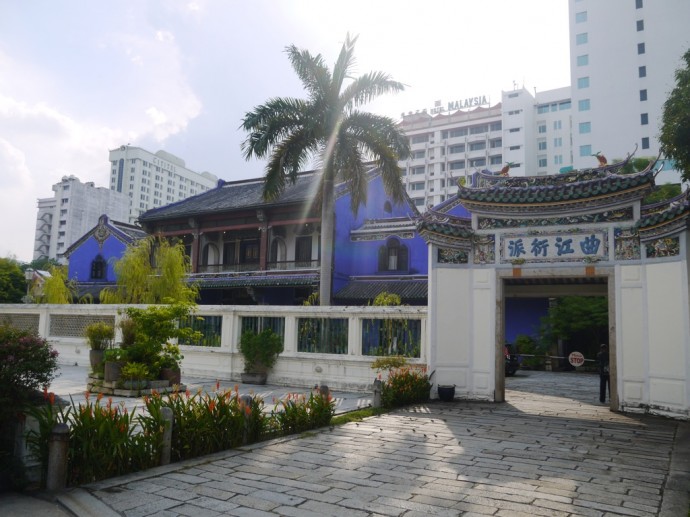 Cheong Fatt Tze Mansion is the former home of tycoon Cheong Fatt Tze. It's famous as a film location, and features in the 1993 Oscar-winning French film Indochine starring Catherine Deneuve.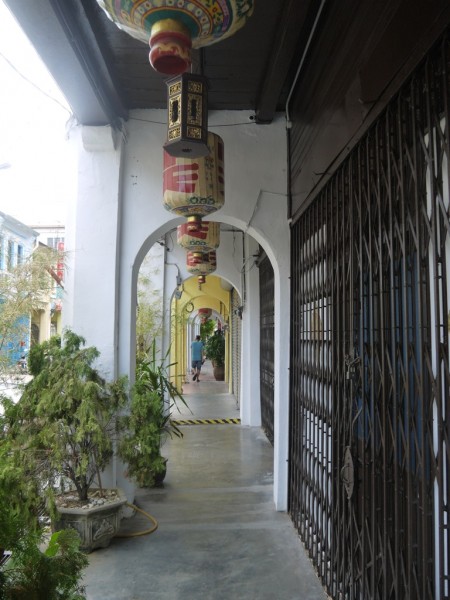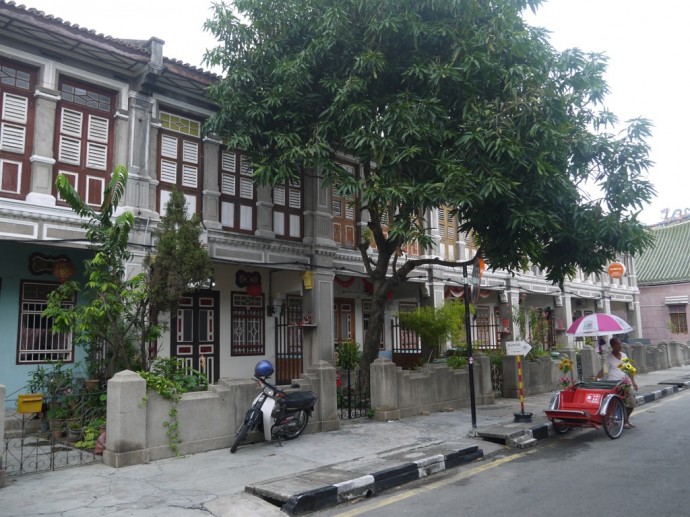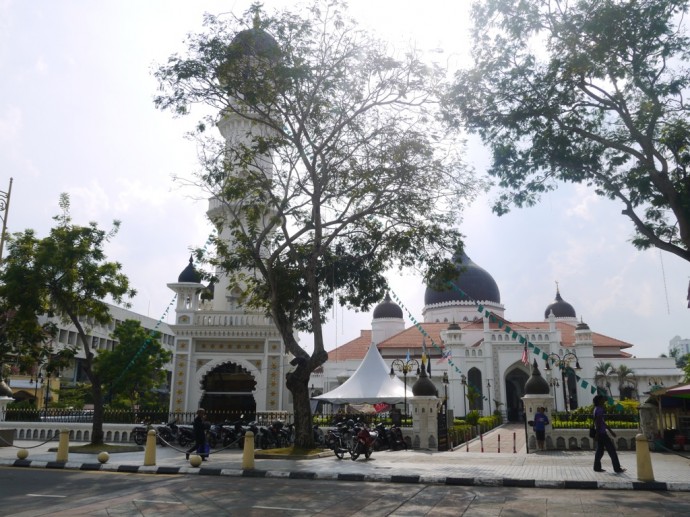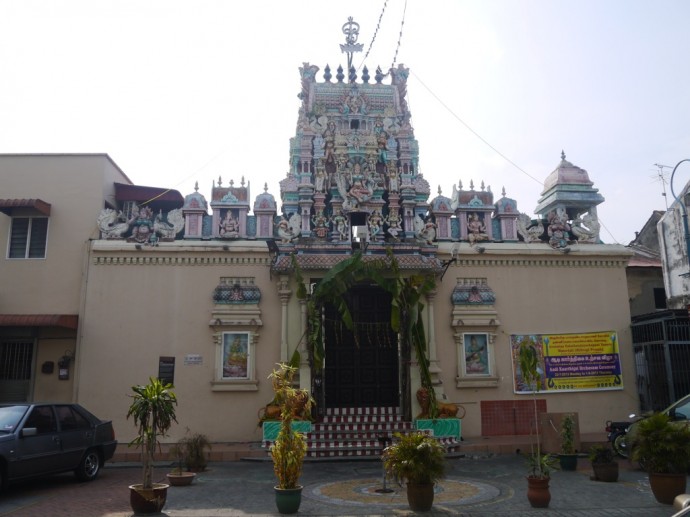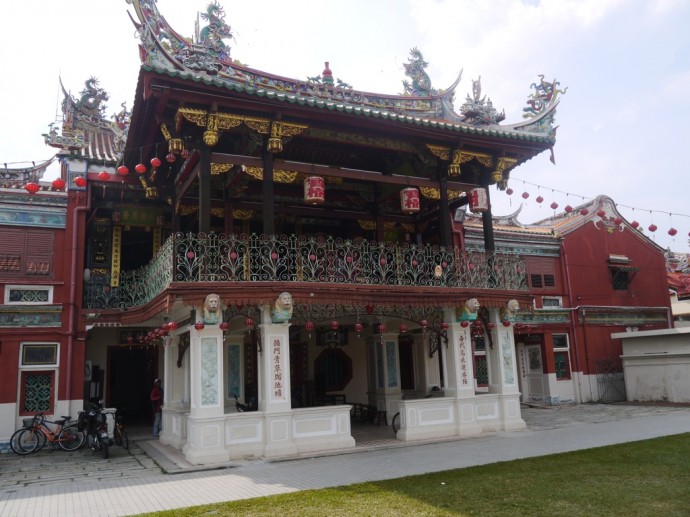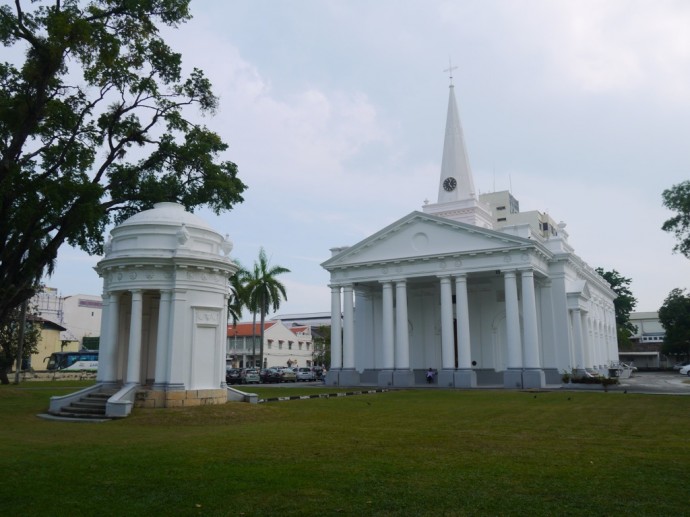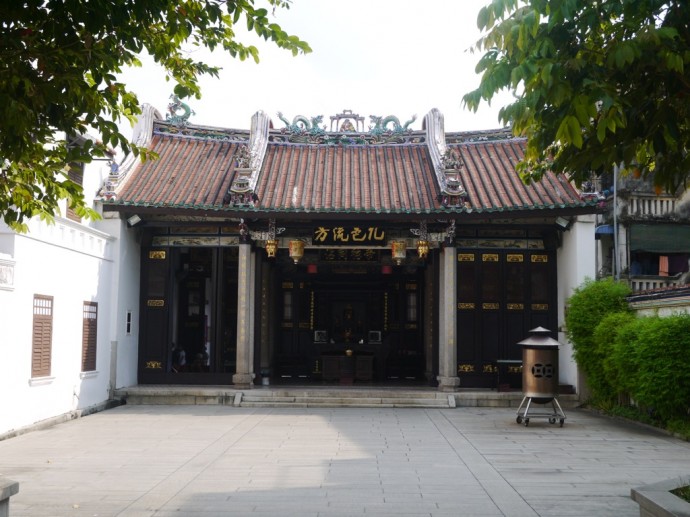 Street Art
If you walk around the historic old city, you'll come across some interesting street art. The one above uses a motorbike as a prop. Cool!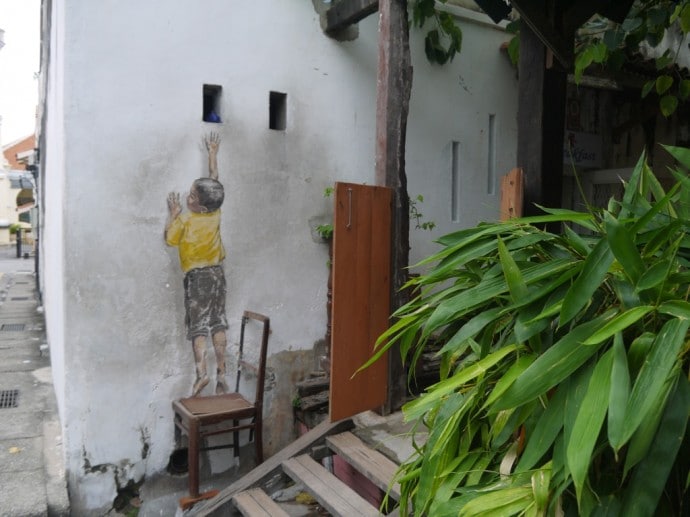 And the one above uses a chair.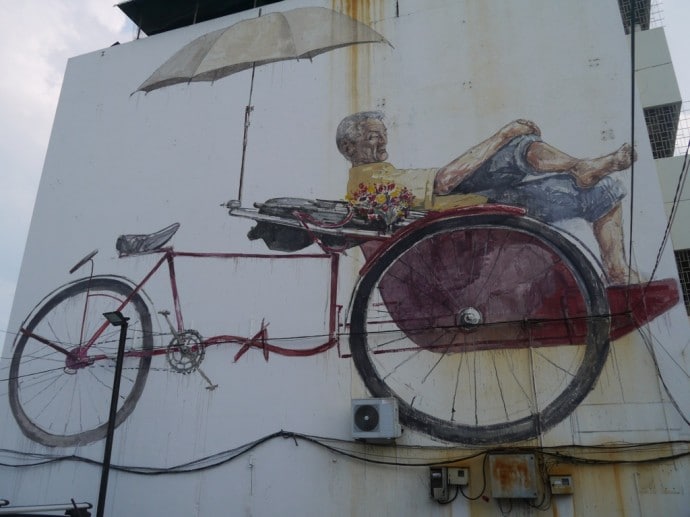 See Street Art In George Town for a full list, including locations, a walking map, and an official street art brochure.
Street Food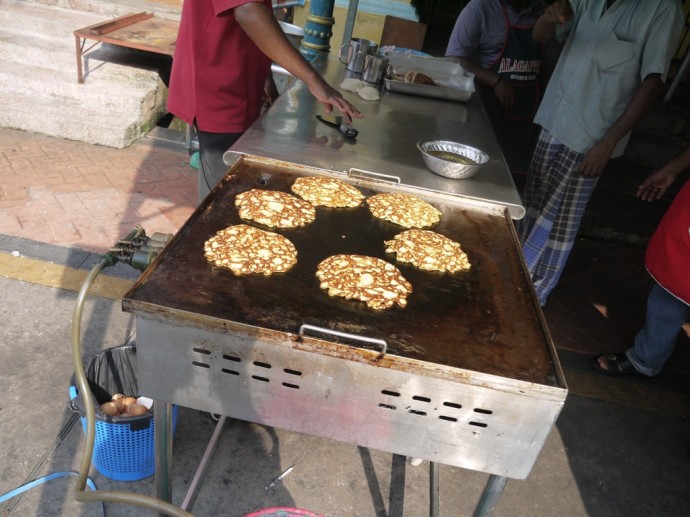 One of the things visitors like the most about Malaysia is the food, and George Town has plenty of street food to keep your stomach happy.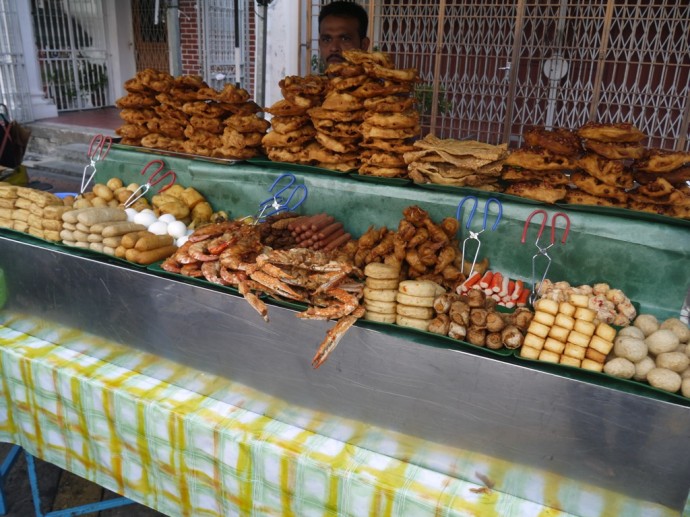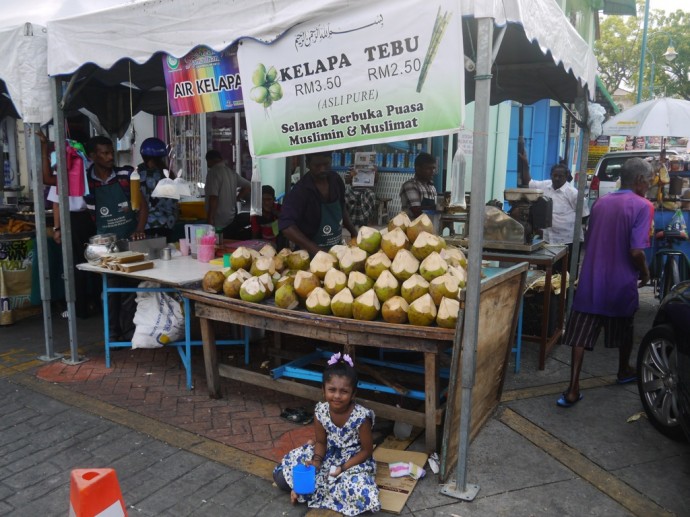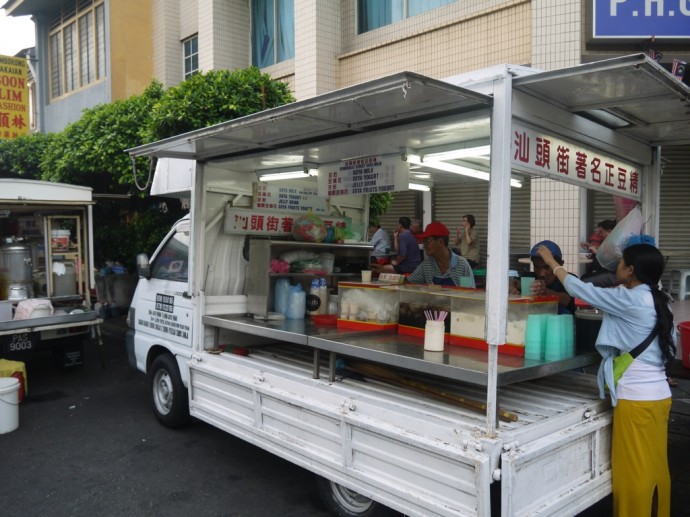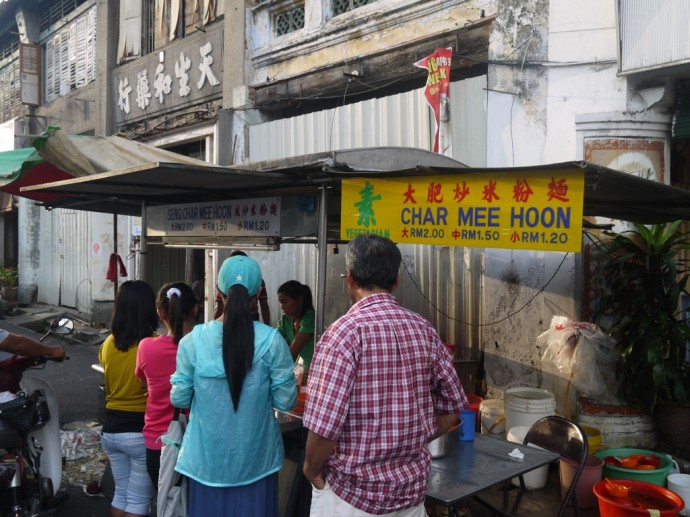 Char Kway Teow Being Cooked
George Town Christian Cemetery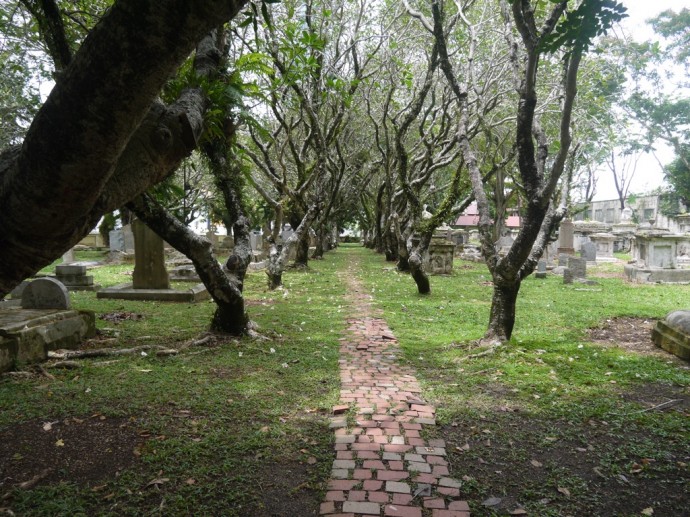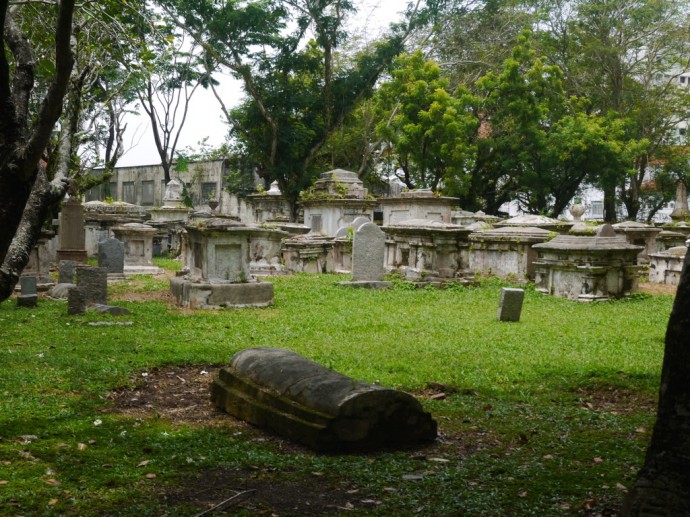 The first burial at this cemetery was thought to have been in 1789. Captain Francis Light was buried here, as were many early governors of colonial Penang. It's near Eastern and Oriental Hotel.
Penang Hill By Funicular Railway & Kek Lok Si Temple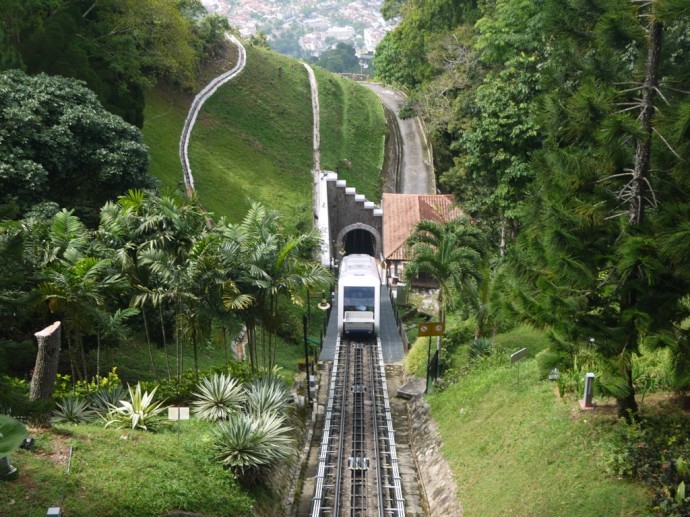 If you want to ride the world's steepest funicular railway, then you've come to the right place. You can combine this with a visit to the nearby Kek Lok Si Temple, the largest Buddhist temple in SE Asia. See Penang Hill By Funicular Railway & Kek Lok Si Temple for a full review.
Video – 12 Awesome Things To Do In George Town, Penang
Hotels In George Town, Penang
For our time in George Town we stayed at the New Asia Heritage Hotel.
Click here to book the New Asia Heritage Hotel via Agoda.