For our first few nights in Hua Hin, we opted for a new hotel just a couple of minutes walk away from the night market. The location is very central and the hotel was excellent value for money. Click here to book a room at Thor HuaHin57 Hotel.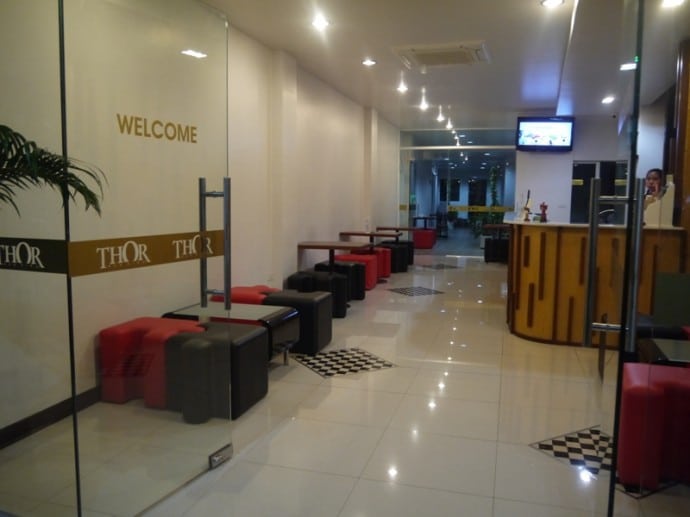 As the hotel is quite new, our taxi driver hadn't heard of it, but it's fairly easy to find. It's on Soi 57, about 20 meters in from  from the main road, on the left hand side.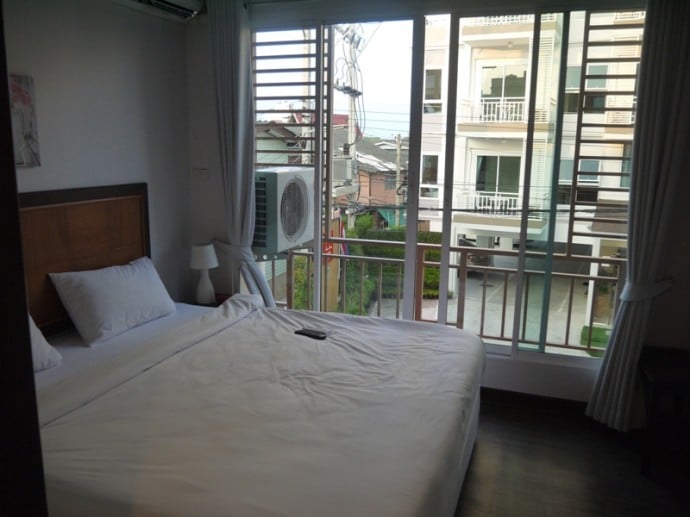 This is hotel is very new, and the whole hotel, including our room, was very clean and very modern. Our superior room was quite small, but it was laid out quite well and also had a balcony overlooking a quiet side street.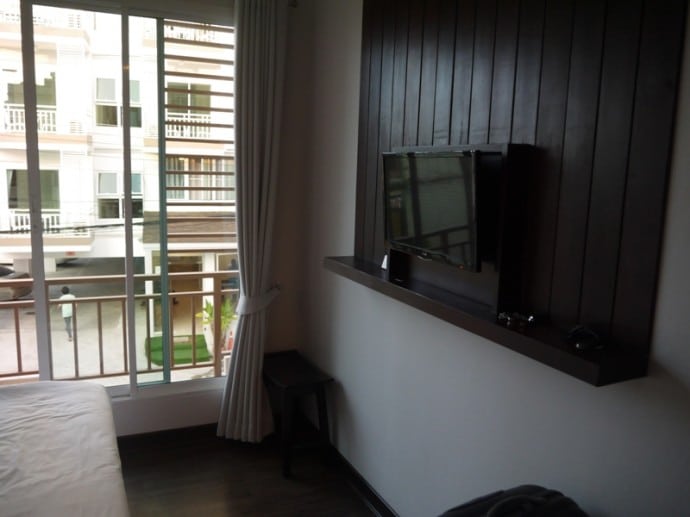 The room had a small wall mounted TV, two bedside cabinets and a stool in the main part of the room. There was a small fridge near the entrance and also a small safe. There was sufficient hanging and shelf space for our clothes.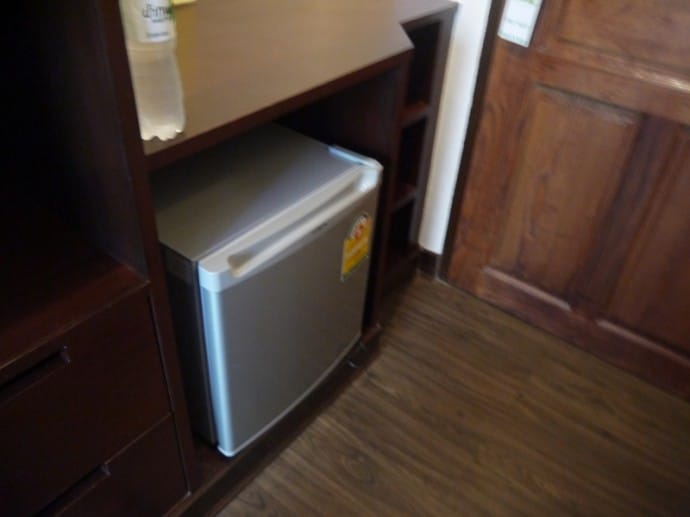 There wasn't a kettle in the room, but hot water was available near the lobby area.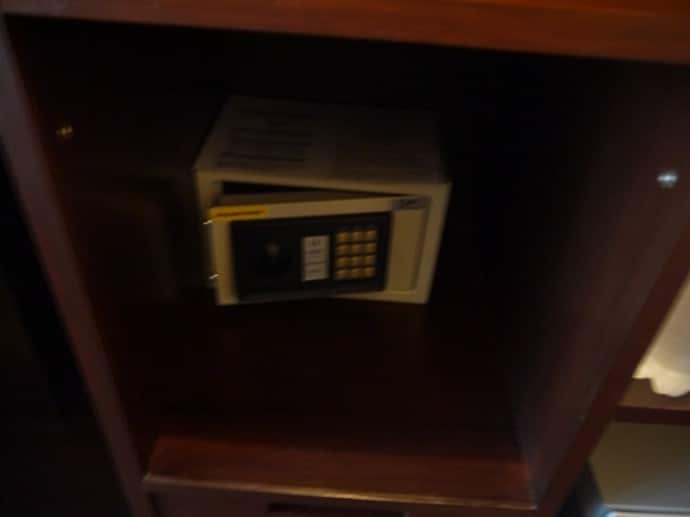 Small But Beautiful Bathroom
The bathroom was small, but very modern and super clean. The shower worked very well.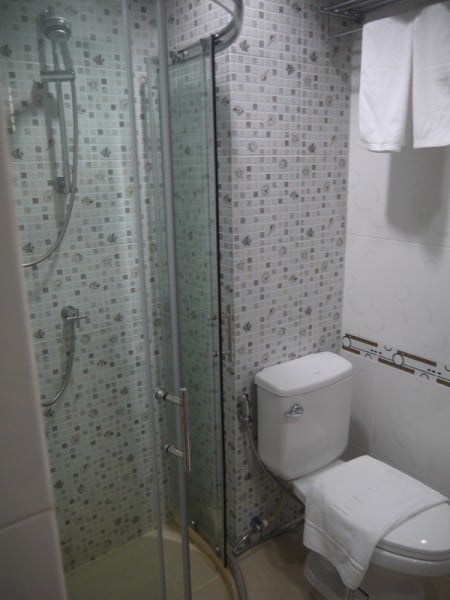 The aircon at the hotel worked well and kept the room very cool, which is just the way I like it. This was especially welcome after the hot train journey.
Fast Wifi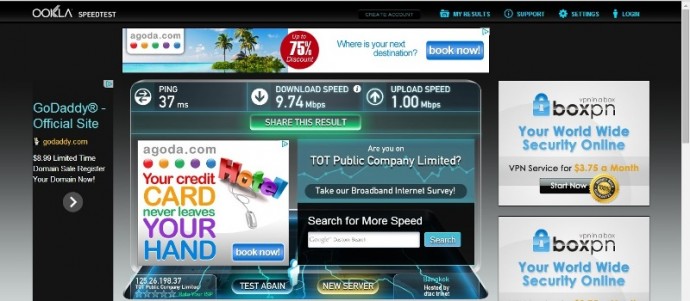 We were very pleasantly surprised to find that the free wifi at the hotel was fast and worked very well. When I tested it, it showed speeds of 9.74 Mbps download and 1.0 Mbps upload. That was more than enough for our needs.
Hotels in Hua Hin
Click here to book a room at Thor HuaHin57 Hotel. To book another hotel in Hua Hin, check out Agoda Hua Hin. Check out Hua Hin Insider Travel Guide for more information on your visit.