Many towns in Thailand have an annual Candle Festival, but the one in Ubon Ratchathani is the biggest and most well known. This is the first time for us to visit the festival, and we were truly amazed by the candle floats. If you're planning to visit the festival you'll need to book your hotel well in advance. For a large selection, visit Ubon Ratchathani Hotels via Agoda.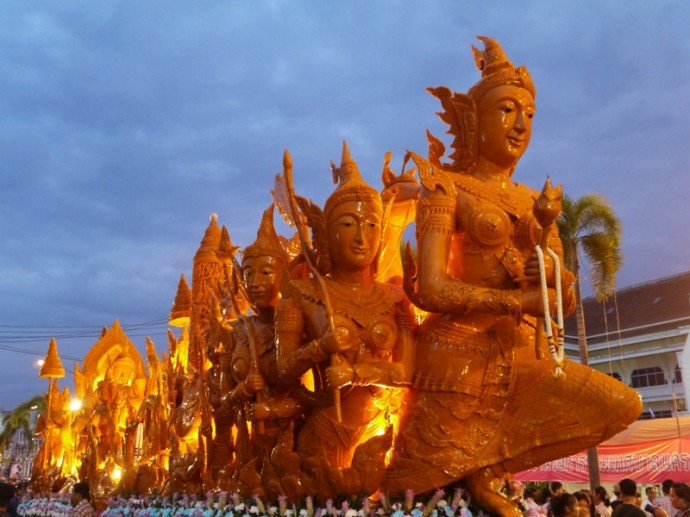 It's traditional in Thai culture to donate items to the monks at the temples, and candles have always been part of this donation. Over the years the candles grew more and more elaborate and has culminated in the parade of elaborate candles and wax models that are now a focal point of the annual candle festival.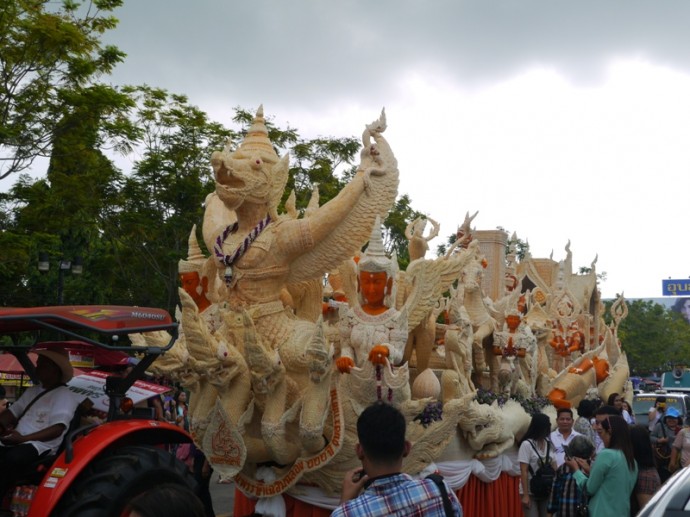 Each of the candle floats represents either a local temple, district or other institution. Many includes scenes from Buddhist and Hindu mythology. As well as candles, some floats are sculpted from either wood or plaster before being coated in wax.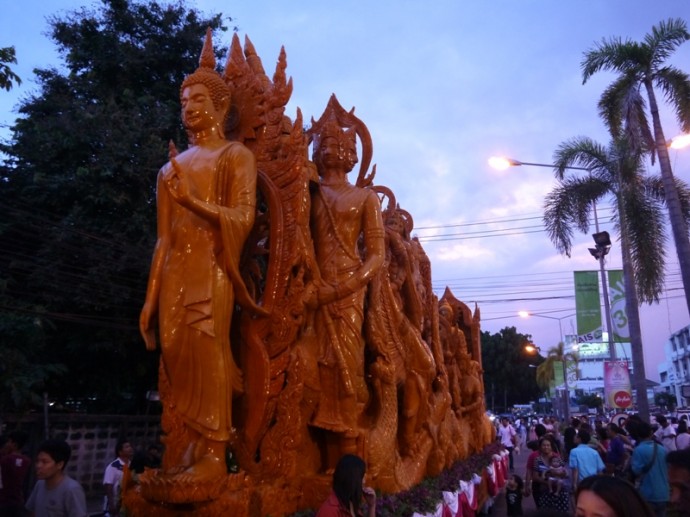 It should be noted that none of the candles are burnt.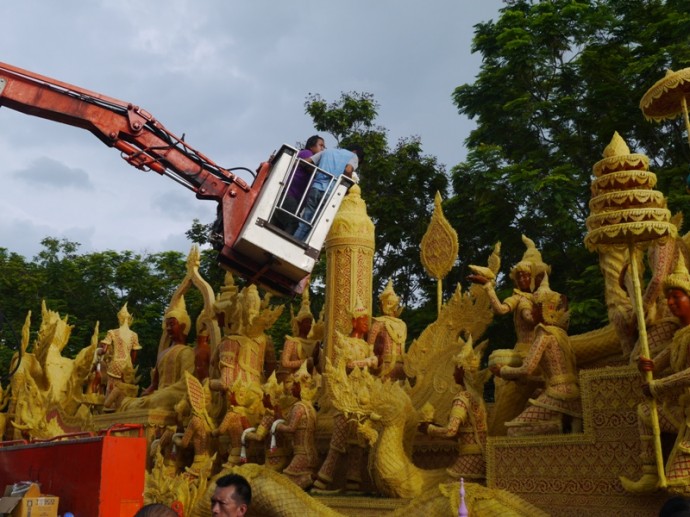 The candles are carved in the days leading up to the festival, and in the daytime they are sprayed with water to help keep the wax cool.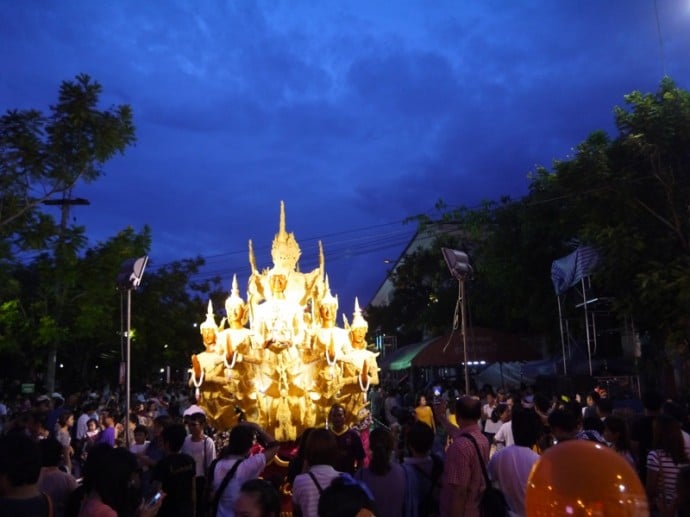 As well as the candles, you will also see traditional Thai dancers.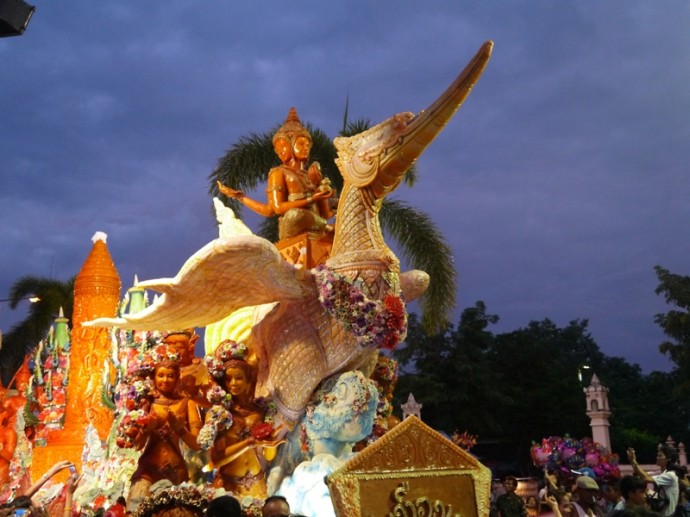 Enjoy the rest of the images and also the videos at the end.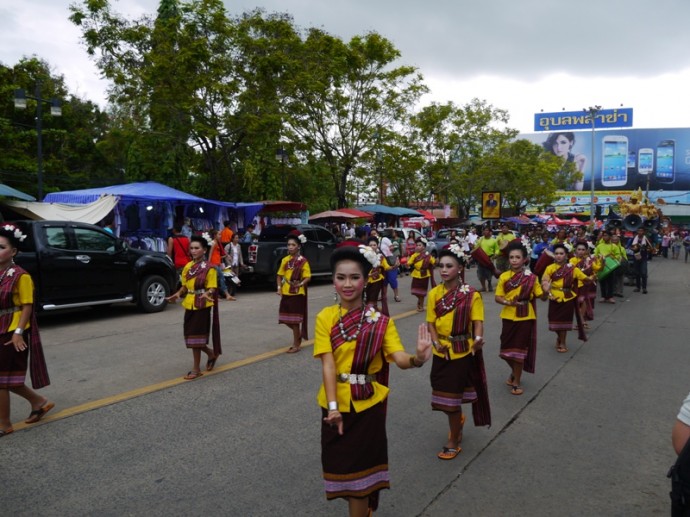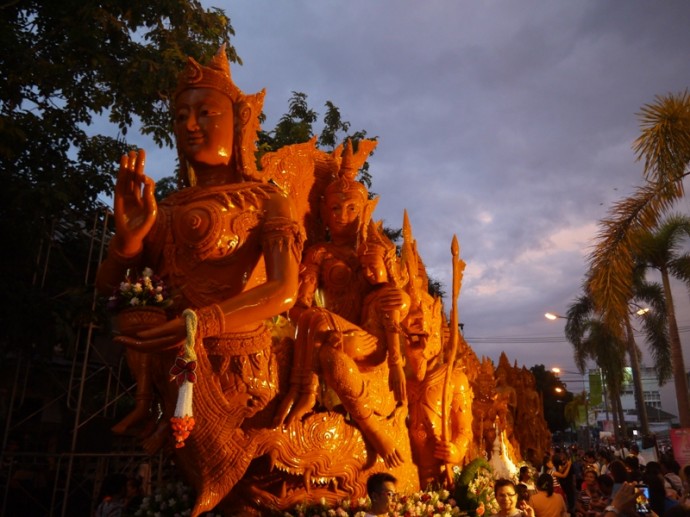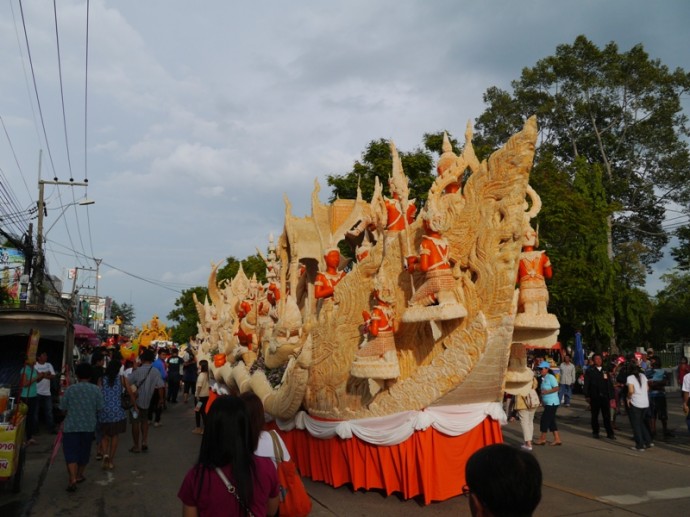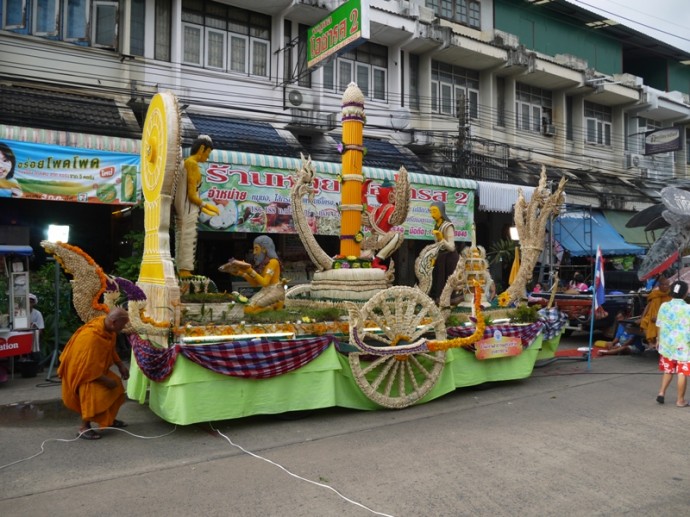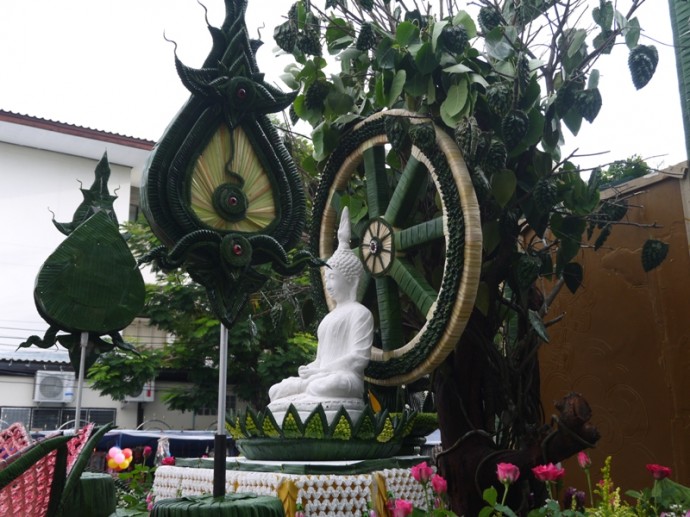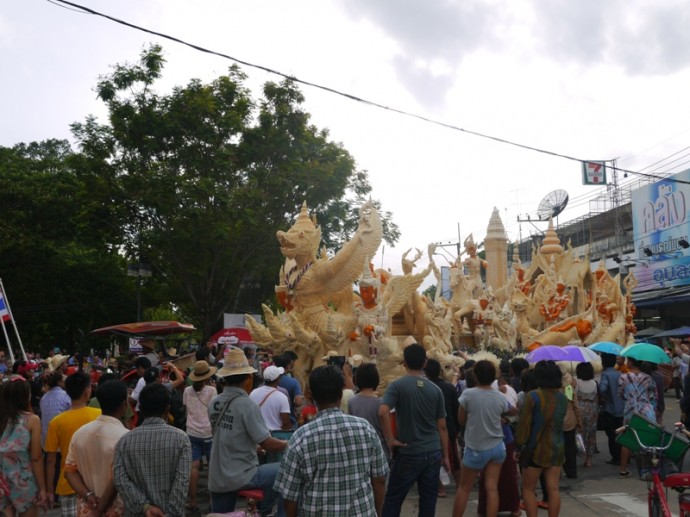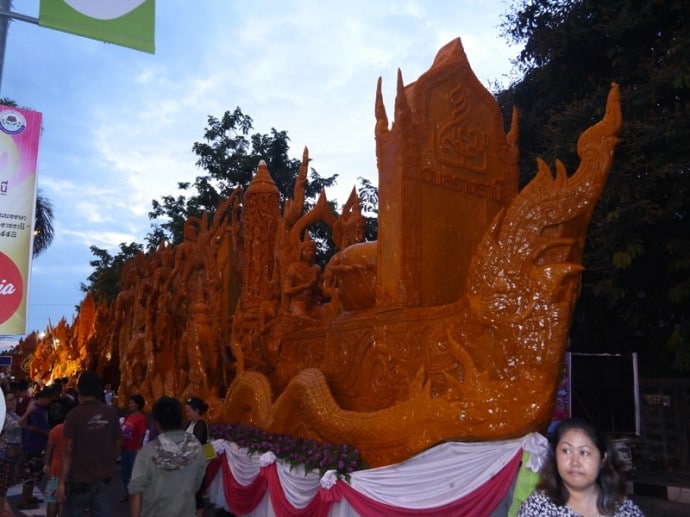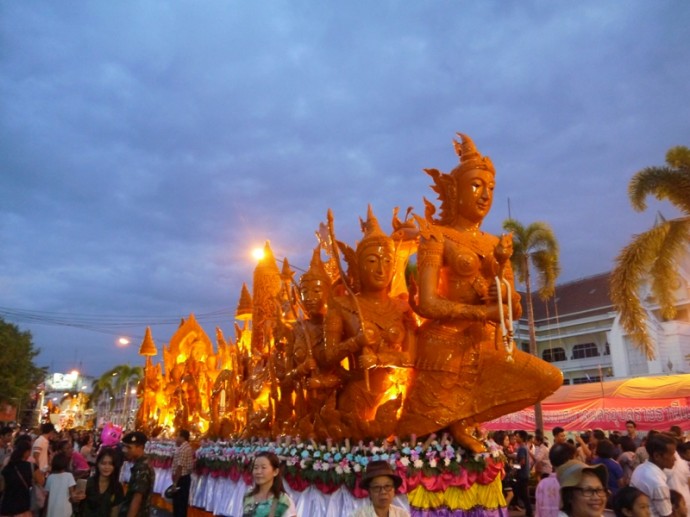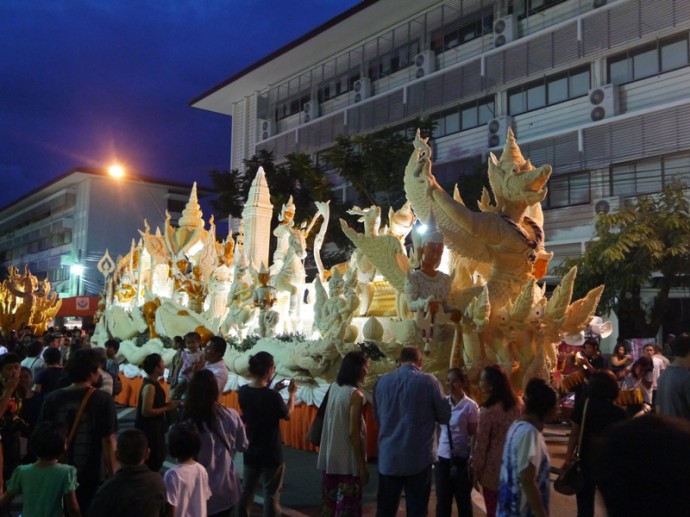 Videos Of Ubon Ratchathani Candle Festival
Hotels In Ubon Ratchathani
For a large selection of great hotels in Ubon Ratchathani, visit Ubon Ratchathani Hotels via Agoda. If you're visiting Ubon for the candle festival I'd suggest getting a hotel close to Thung Si Muang, which is where the festival takes place. You also need to book in advance for stays during the festival, as the hotels fill up well in advance.