We usually try to get at least a 2nd class aircon train when in Thailand, but for our journey from Ubon Ratchathani to Surin, the most convenient train was 3rd class only. The journey time is only just over 2.5 hours, so it's not so bad for such a short amount of time. The carriages have fans, and the open windows create a bit of a breeze, so it's not as bad as it might sound.
No, that's not our train, but a train that's on display outside Ubon Ratchathani train station. Unless you have transport you'll need to get a taxi or tuk tuk to the train station, as it's quite a way out of town. We paid around 60 baht ($2) for our taxi ride.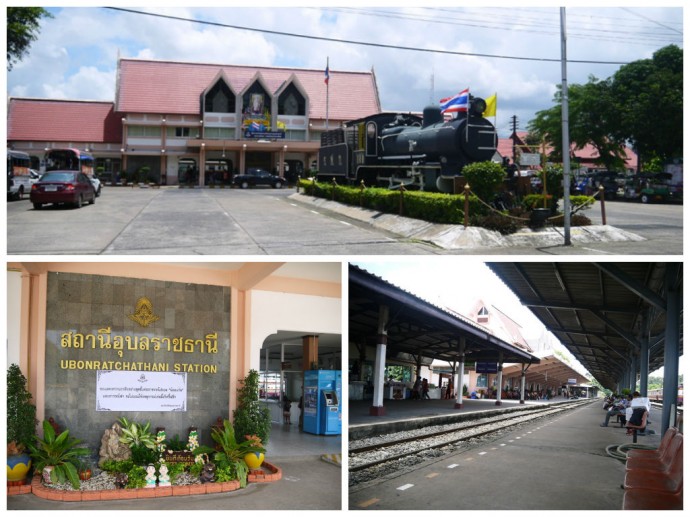 Thais travel for free on most 3rd class trains, but the ticket price for foreigners was only 31 baht ($1) for this journey.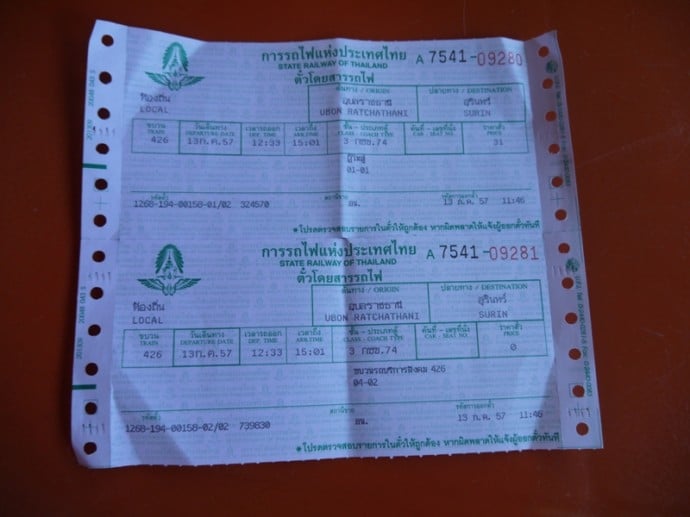 The train was very full, with a few people having to stand. The train stopped at about 10-12 stations along the way. As is usual with trains in Thailand, there was lots of food and drink available for sale, with the sellers getting on and off at various stops along the way.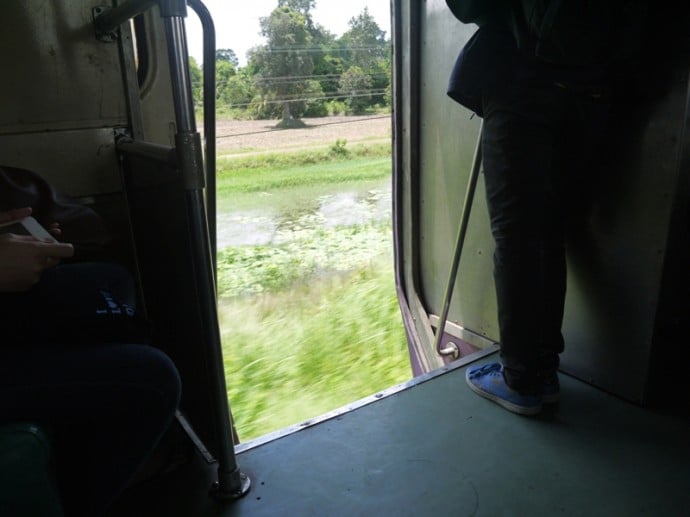 The door opposite our seat was broken, so the door was open most of the way. This wouldn't be allowed back in the UK, but it's pretty normal here. It created an extra breeze, so it suited us. No-one else seemed to mind, and some people even sat on the steps next to it.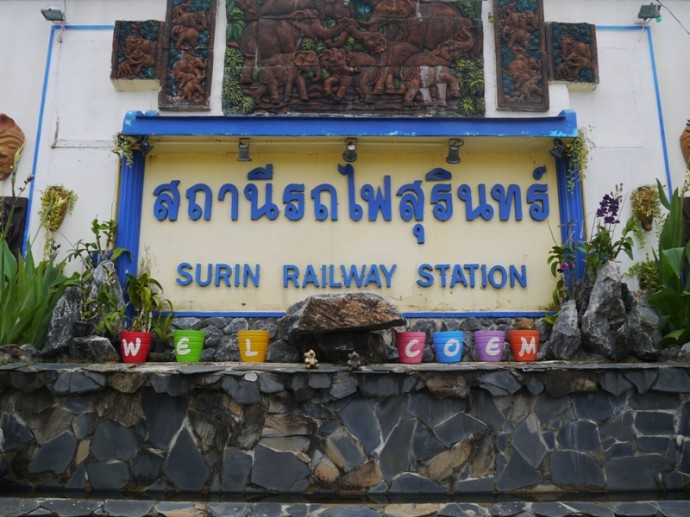 The journey was pretty uneventful, and the train was only around 10 minutes' late arriving i Surin, which is pretty good for Thailand.
Can you spot the error in the above image?
Hotels In Surin
After arriving in Surin, we decided to try a different hotel to usual, and spent two nights at Maneerote Hotel. You can book this hotel via Agoda at Maneerote Hotel Agoda. It's only around 500 baht ($17) for a VIP room.