Croatia is our favorite country in Europe, which is why we spent around 6 weeks there during our recent 5-month trip around Europe. There is so much to see and do in Croatia that we could have spent much longer there. so we'll definitely be back soon. As well as amazing beaches and stunning countryside, Croatia also has seven UNESCO World Heritage Sites. We managed to visit five of them while we were there, but I'm sure we'll be visiting the other two sometime soon. If you've never visited Croatia, you should definitely go there.
1. Old City Dubrovnik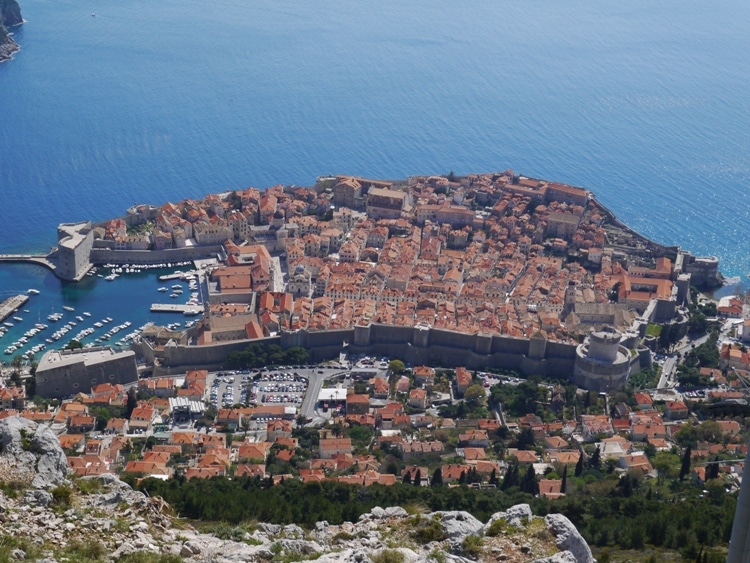 The old city of Dubrovnik is perhaps one of the most beautiful cities in Croatia. It's situated on the stunning Dalmatian coast and is usually know as the Pearl of the Adriatic. This is the number one destination for most first-time visitors to Croatia, and is where many scenes for the popular TV series Game of Thrones was filmed. The city suffered major damage during an earthquake in 1667 and was again severely damaged during the armed conflict in the early 1990s. It has now been mostly restored.
Take a trip on the Dubrovnik Cable Car for awesome views of the city from Srd Hill. We'd also suggest taking a boat trip to one of the islands. We opted for a boat trip to Lokrum island.
Where To Stay: The best place to stay is in the old town, as it will make getting around very easy. We stayed at the excellent Old Town Ivory Apartments.
2. Historical Complex Of Split With The Palace Of Diocletian
While Croatia is our favorite country in Europe, Split is our favorite city. It gets incredibly busy during the peak season, but just outside that it's a great mixture of tourists and locals. It has the feel of a real working town and it's a place we love spending a few weeks just chilling. The main attraction for visitors is Diocletian's Palace, which was built around the time of the late 3rd and early 4th centuries. There is also a cathedral from the Middle Ages. Romanesque churches, medieval fortifications and Gothic palaces.
Split is also extremely well located, so there are many day trips you can take while there. We'd suggest a ferry to Supetar, a walk up Marjan Hill to see the Hermitage Caves, as well as day trips to Trogir (see below) and Krka National Park (see below).
Where To Stay: We've stayed at many places in Split, with one of the best being Divota Apartment Hotel, which is a series of apartments in beautifully renovated old stone houses. For somewhere a little cheaper we can also recommend Dosud Apartments which we also stayed at for a few days. The location is superb.
3. Historic City Of Trogir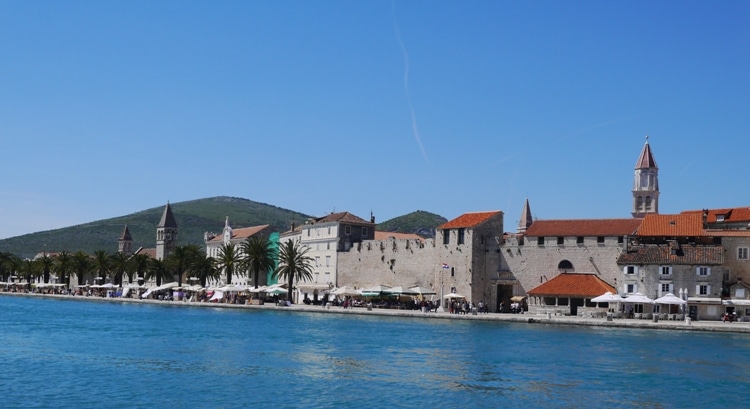 Trogir is only around 17 miles (28 km) from Split, so most people visit it as a day trip. It's located on a small island between the mainland and the bigger island of Ciovo. The connection to both the mainland and Ciovo is via a small bridge. Trogir dates back to the Hellenistic period and has many beautiful Romanesque churches, with Renaissance and Baroque buildings from Venetian times.
A bus ride from Split to Trogir takes 30-60 minutes, so you can easily get to Trogir and back in a day. See Trogir photos for some great views of the town and harbor.
Where To Stay: We stayed in Split (see above), but if you prefer to stay in Trogir, visit Agoda Trogir for some great hotel deals.
4. Stari Grad Plain (Hvar Island)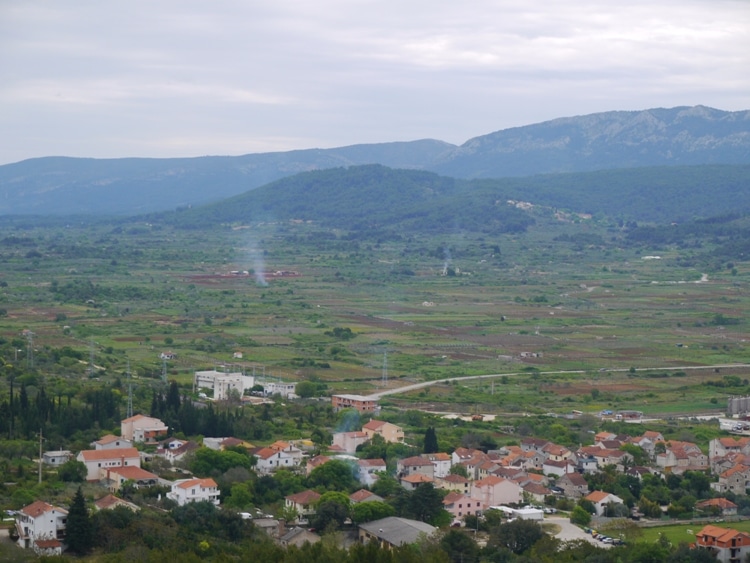 Stari Grad Plain is a cultural landscape on the island of Hvar that has remained almost unchanged since the 4th century BC when the Greeks colonized the island. It's a little different from the other UNESCO sites in Croatia, as this is just a landscape that stretches for many miles. We didn't think there was much worth seeing there, although we did like the old town of Stari Grad.
You can get a ferry from Split to Stari Grad and back the same day, so it's a very convenient day trip.
Where To Stay: We only took a day trip, so stayed in Split (see above). If you prefer to stay in Stari Grad you might want to check out Apartments Oxa Dreamland. For other apartments and guesthouses, we recommend either Agoda Stari Grad or Stari Grad via Booking.com.
5. The Cathedral Of St James In Sibenik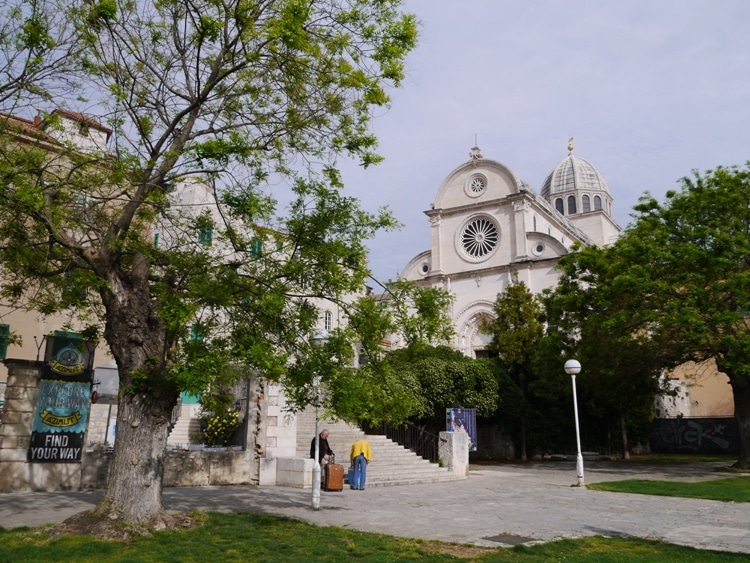 The Cathedral of St James is in the beautiful old town of Sibenik. Many people just visit for the day, but we think it's worth spending a few days there. See our 9 things to do in Sibenik post for some ideas of what it has to offer. One attraction that we'd highly recommend is taking a day trip to Krka National Park where you can see the stunning waterfalls. Many people take this trip from Split, but it's much easier to get there from Sibenik.
Where To Stay: We stayed at a great apartment in the center of the old town – Apartment Luka. The owner's son met us at the bus stop when we first arrived and showed us around the town. Just before we left, the owner invited us out for coffee with his friend. It was great hearing stories about the town from local people.
6. Plitvice Lakes National Park
We had planned to visit Plitvice Lakes National Park on a day trip from Zadar, but we'd already been to Krka National Park a few days earlier so didn't want to see two such similar waterfalls a few days apart. Like the waterfalls at Krka, Plitvice consists of a series of beautiful lakes and waterfalls that have been created over thousands of years, as limestone and chalk have deposited travertine barriers across the river. The national park surrounding the waterfalls is home to many bears and wolves, along with a whole host of other animals, birds and reptiles.
Where To Stay: Most people visit Plitvice as a day trip. It's easily accessible from Zadar, where we stayed in an old town apartment – Sunshine Apartments.
7. Episcopal Complex of the Euphrasian Basilica in the Historic Centre of Porec
Christianity was established in Porec during the 4th century, and the group of religious monuments there is the most complete complex of its type that still exists. If you're looking for outstanding example of religious architecture, you'll find it here.
We didn't managed to see this but plan to sometime soon.
Where To Stay: For places to stay in Porec we'd suggest checking out the great deals at either Agoda Porec or Booking.com Porec.