Who wants to have a boring cat or dog when there are much more exotic pets available. There are quite a few people that keep deadly snakes and crocodiles.
Wouldn't it be so much more fun taking these cuddly crocodiles for a walk?
I've seen crocodiles at  a few crocodile farms in Thailand, but this is the first time I've seen them kept as pets.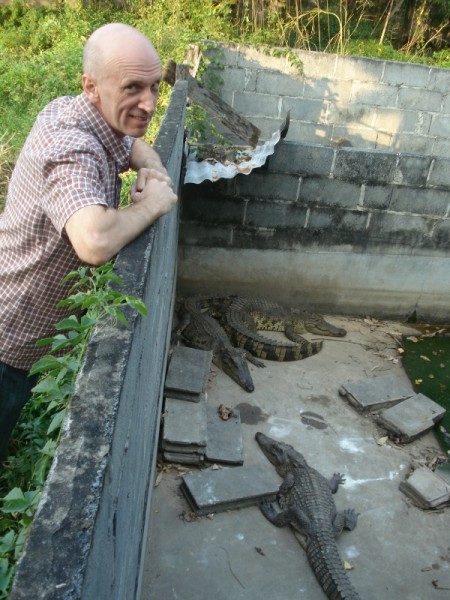 This is as close I'm getting, even thought they look very friendly.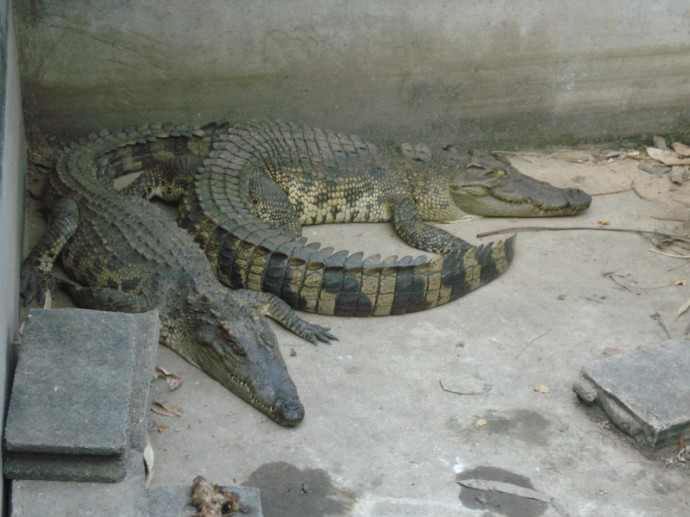 These are probably the most unusual pets I've ever seen. What are the most unusual pets that you've seen, and would you like your own pet crocodile?
Hotels In Thailand
Visit Thailand and you can see amazing sights like these. Book  your hotel through Agoda.com.