We've now decided to spend a couple of months traveling around the south of Thailand from April onwards and have start to plan our journey. While doing this I came across this upside down house in Phuket. I thought I'd give it a mention, as it's something different to do and the only one in Thailand. Click here to find great hotels in Phuket. You can also check out our in depth Phuket travel guide that can help you in your travel.
We've never been in an upside down house, so this will be a first for us. It's not open yet, but is due to open in March. As well as the upside down house, there is also a hedgerow maze, so this place is bound to be popular with children.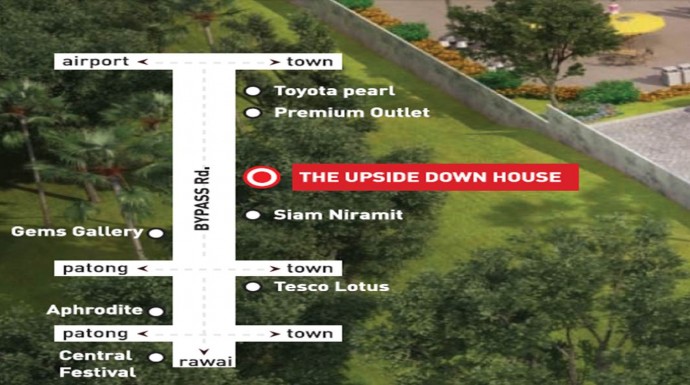 I'll update this with further information after we've be there in April or May.
Upside Down House Information
Address: On Bypass Road between Premium Outlet and Siam Niramit
Opening Hours: 10:00-18:00 every day
Entry: Upside Down House 200 baht ($7); Maze 120 baht ($4)
Hotels in Phuket
There are hotels to suit all budgets in Phuket. Check out the great selection available at Agoda Phuket.