We only spent a couple days in Ayutthaya, so didn't get a chance to visit all the vegetarian restaurants here. But we did find two good ones. Click here to book a great hotel in Ayutthaya.
Jay Restaurant at Khlong Makharm Riang Road
Our favorite was the Jay Restaurant at Khlong Makharm Riang Road.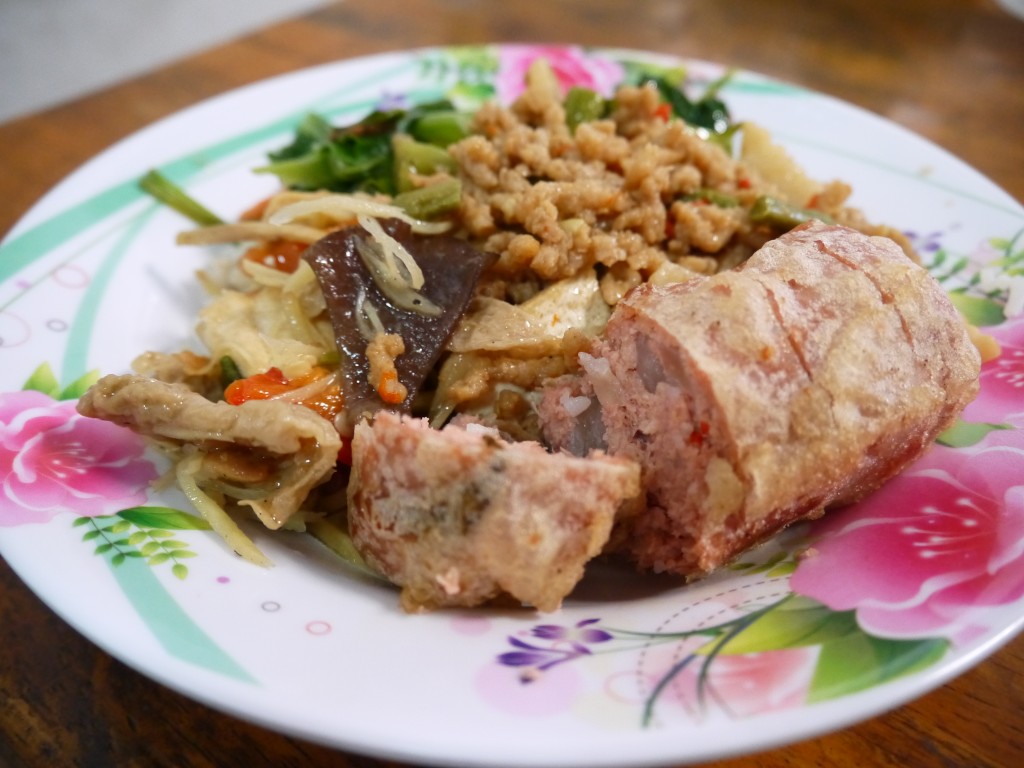 This restaurant had a choice of around 10-12 ready-cooked hot dishes, so you just choose whatever you like. It also has a selection of Thai desserts, and lots of different types of snacks that you can take away. It opens at 5.30 am, as many locals come to buy food for the monks at the local temple. It closes at around 4pm. The restaurant opens six days a week (Mon-Sat).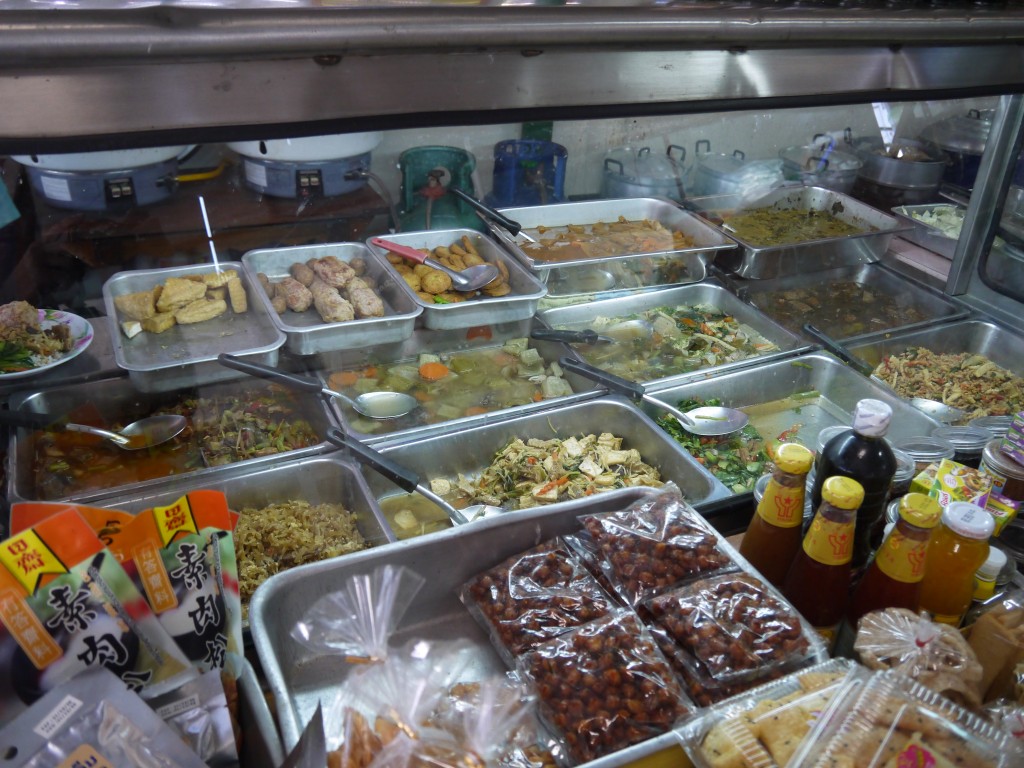 This restaurant is pretty easy to find. If you're coming from the direction of the train station, take the ferry across the river (costs 4 baht), walk to the end of the small soi (lane/road) at the other end, then turn right and walk about 100 meters until you get to Naresuan Road. Take a left into Naresuan Road and keep walking for around five minutes, until you get to a small bridge cross the canal. This is Khlong Makharm Riang Road. After you've crossed the bridge, turn left, and the restaurant is around 50 meters on the right hand side (the canal will be on the left hand side).
The food here was very cheap, at around 30 baht (£0.60, $0.90) for rice and three dishes.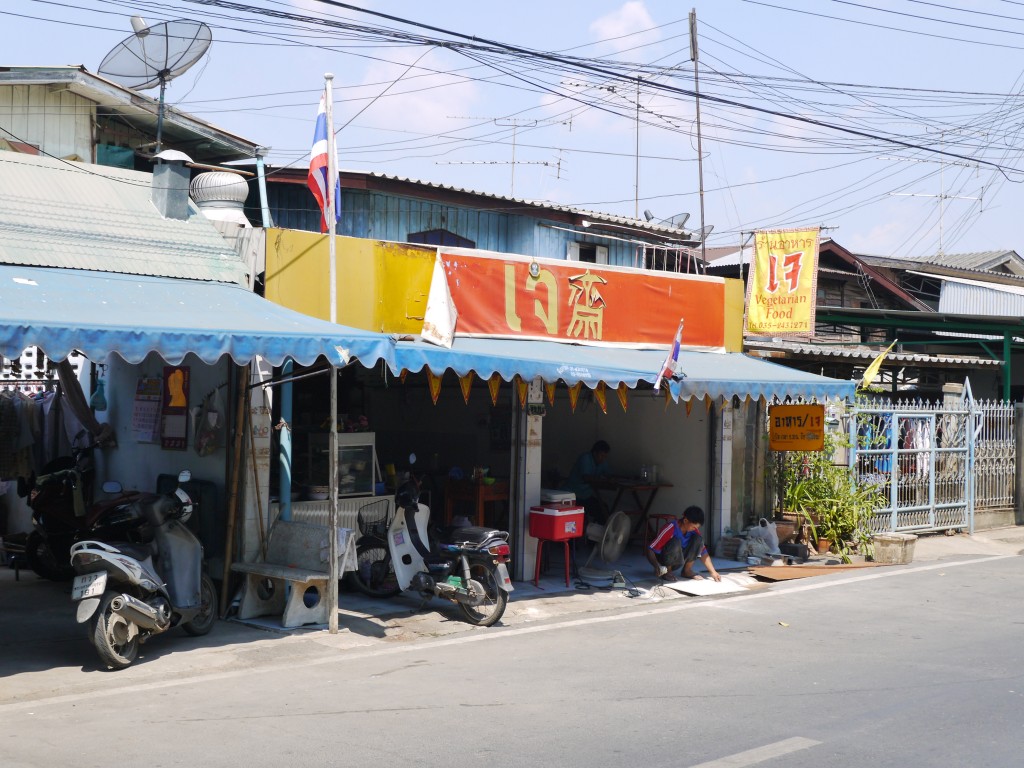 Address: Jay Restaurant, 49/1 Khlong Makharm Riang Road (off Naresuan Road), Ayutthaya, Thailand, 13000. Open Mon-Fri 05:30-16:00
Baan Are Gong Vegetarian Restaurant
The other place we ate at that had a good vegetarian menu was at the restaurant attached to the guesthouse we stayed at, Baan Are Gong. The food was great, and what made it especially good was being able to sit at the tables overlooking the river. This made it a very relaxing experience.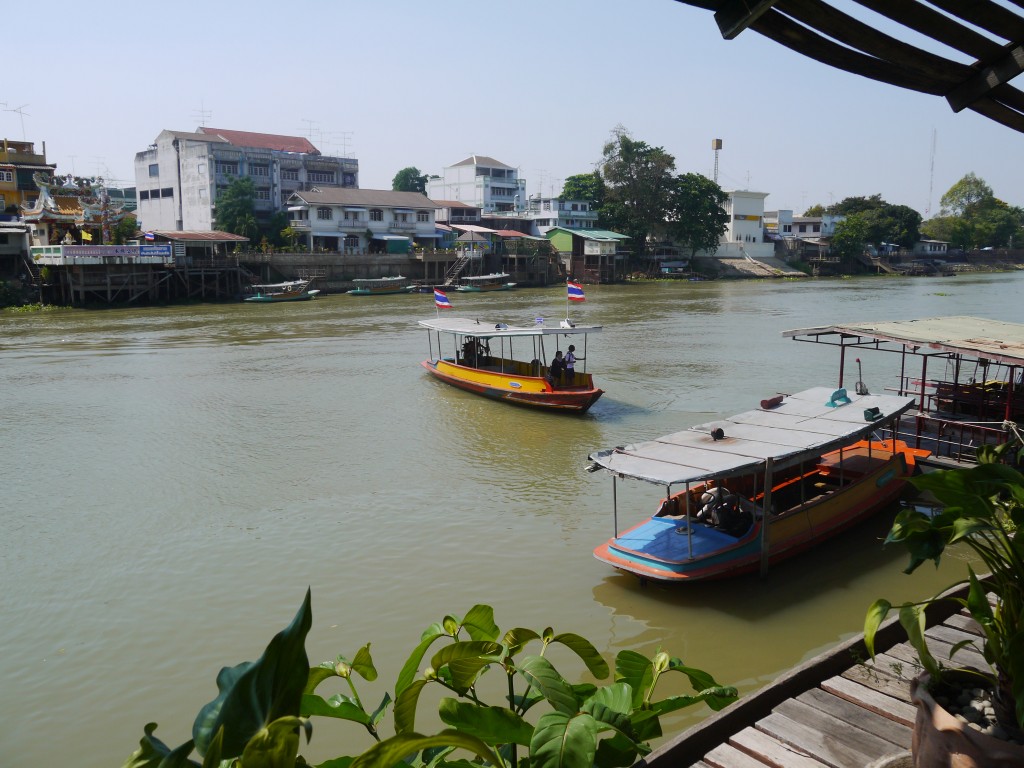 The vegetarian menu at this restaurant had a choice of 15 main dishes, which is pretty good. These included Gaeng Kiew Warn Pak (green curry), Gaeng Daeng Pak (red curry), Phad Priew Warn Pak (stir-fry mixed vegetables in sweet and sour sauce), Phad Pak Boong (stir-fry morning glory with soy bean paste), and Phad Thai Jay (stir-fry rice noodles Thai-style, with vegetables). Dishes were priced between 60-100 baht (£1.20-£2.00, $1.80-$3.00). They also sell a range of soft drinks and beers.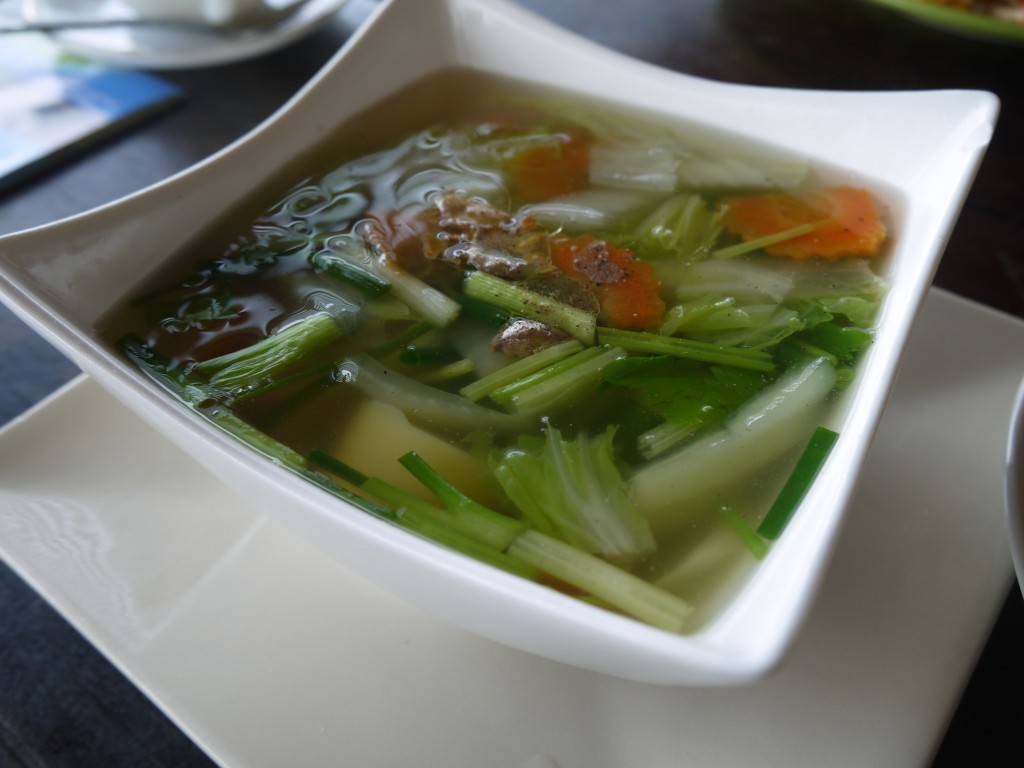 You can find a few other Ayutthaya vegetarian restaurants at Happy Cow.
Places To Stay In Ayutthaya
Click here to book a great hotel in Ayutthaya.