Vietnam is not the best country to visit as a vegetarian, but the city of Hue is a bit of an exception, as it has a strong tradition of vegetarianism, with many of its residents eating vegetarian food twice a month. So you will find more vegetarian restaurants in Hue than in other similar sized towns in Vietnam. Click here to book a hotel in Hue.
Quan Chay Thanh Lieu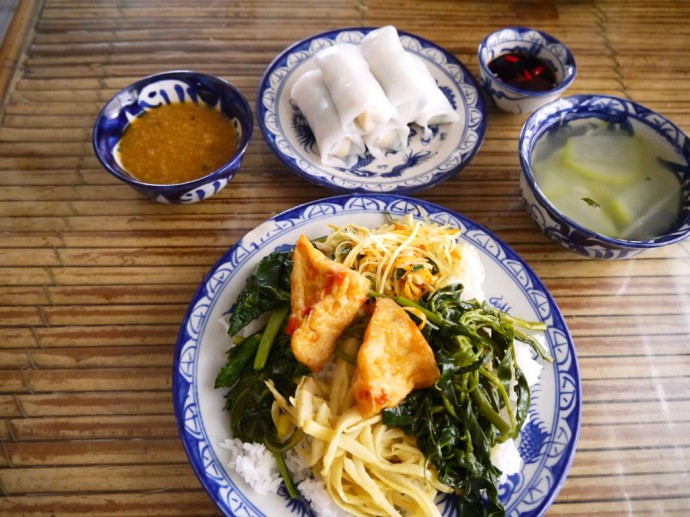 This was one of our favorite restaurants, and only a few minutes' walk from our hotel. It's a local restaurant, so doesn't have an English menu, and there is only one member of staff that can speak a little English. But if you go to the back of the restaurant you can walk into the kitchen and point out what food you want. The above dish of rice, vegetables, tofu and soup only cost VND 10,000 ($0.50, £0.30). The plate of spring rolls was also VND 10,000. That's the cheapest meal I've had anywhere in the world.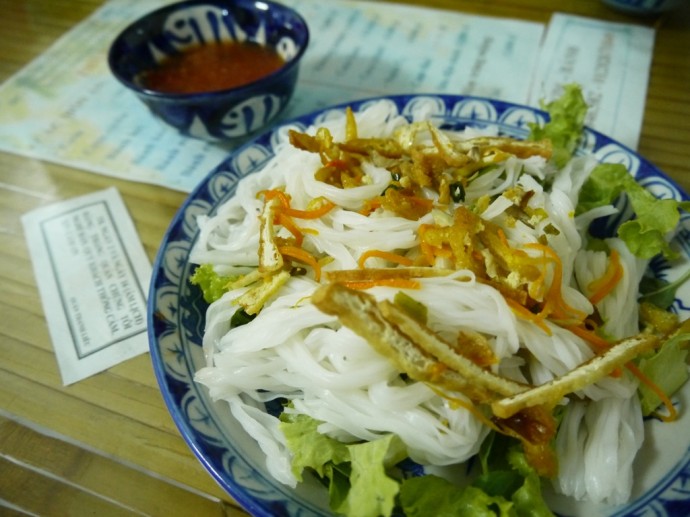 The above noodle dish (Pho Kho) also cost VND 10,000.
Address: 50 Nguyen Cong Tru, Hue
Open Hours: Early-20:00 every day
Tinh Tam At Le Loi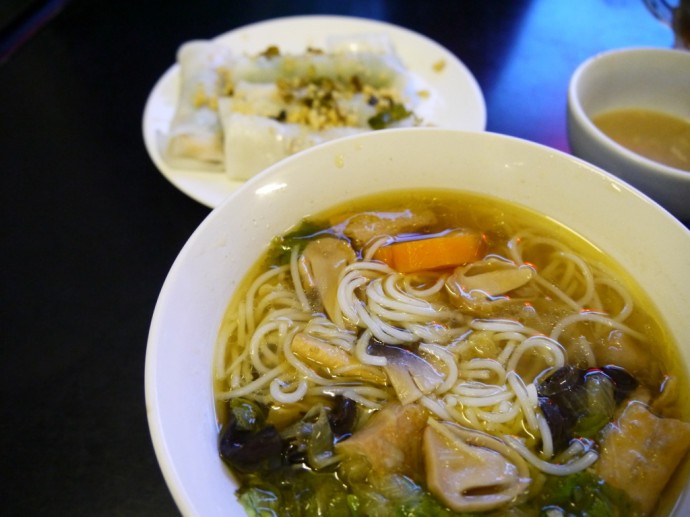 This restaurant is aimed more at tourists than locals, although locals do eat there. It's around 3-4 times more expensive than Quan Chay Thanh Lieu, but still cheap by Western standards. There are two restaurants in Hue called Tinh Tam – this one is just off Le Loi.
This restaurant has an English menu and the staff speak English, so you won't have any trouble choosing something to eat. The menu is quite extensive, so there's a good choice of dishes to choose from. The noodle soup above cost VND 25,000 ($1.20, £0.80), as did the fresh spring rolls.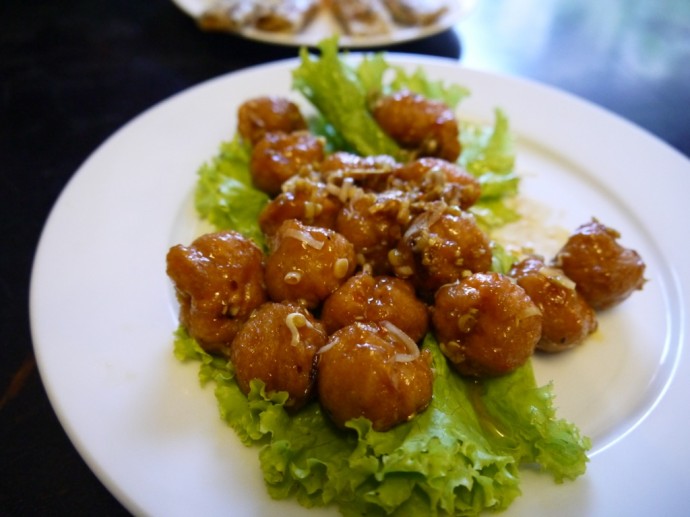 This restaurant sells a lot of fake meat dishes, and the (fake) chicken with lemongrass and chili peppers was very good. Cost was VND 45,000 ($2.15, £1.45). Rice was VND 10,000 extra.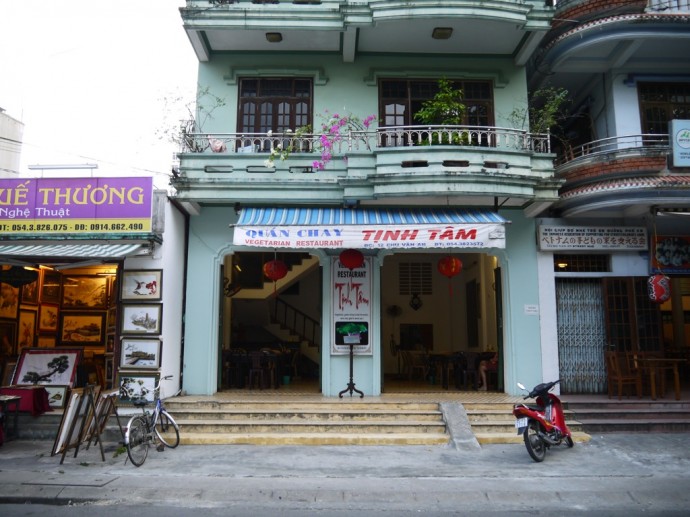 Address: 12 Chu Van An, Hue
Open Hours: 07:00-20:30 every day
Other Veggie Places In Hue
There were other veggie places that we didn't have time to try. You can find a list at Happy Cow Hue. We also noticed quite a few restaurants that sold vegetarian food.
Hotels In Hue, Vietnam
There as some great hotels in Hue, including the one we stayed at – Than Thien Friendly Hotel. You can book this hotel and others using the Agoda link below. Click here to book a hotel in Hue.