Stari Grad makes an interesting day trip from Split, as the town and nearby Stari Grad Plain is a UNESCO World Heritage Site. It was out of season when we visited, so most restaurants were closed, but we did find one that had a vegetarian section to their menu, and the food was delicious.
Bistro Kod Damira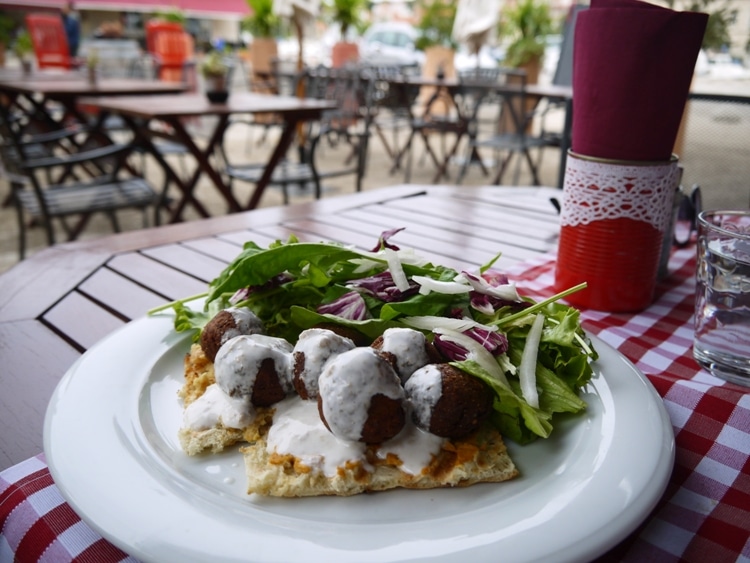 Bistro Kod Damira is located in the center of the town about 50 meters from the Tourist Information Center, so is quite easy to find. They have a separate vegetarian section to their menu that includes soups, pastas, grilled vegetables, falafel and risotto.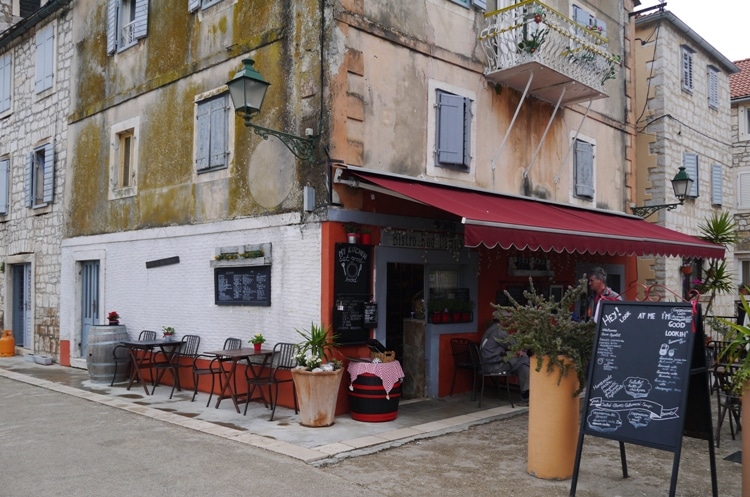 We ate here twice. I had falafel for lunch and then grilled vegetables just before we got the ferry back to Split. The falafels were quite tasty, as were the grilled vegetables. I wouldn't order the grilled vegetables again though, as the portion was quite small for the price. In Split you'd get a much bigger portion for half the price.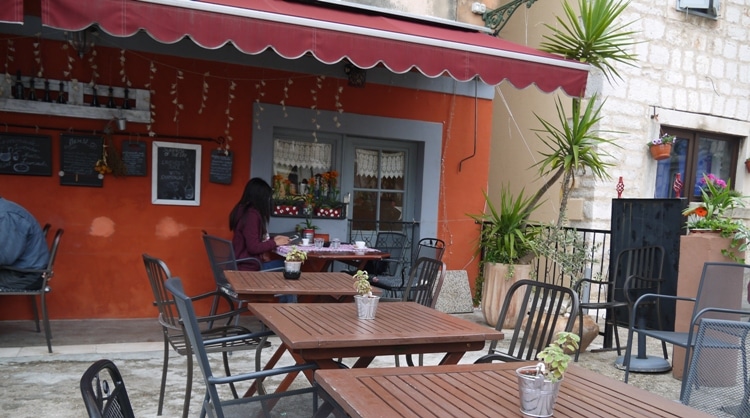 Bistro Kod Damira has seating inside and out. Sit outside and you'll have a nice view of the harbor. You'll also be able to see the cross at the top of Glavica hill. Take the 15-20 walk up there for great views of the town and the Stari Grad Plain.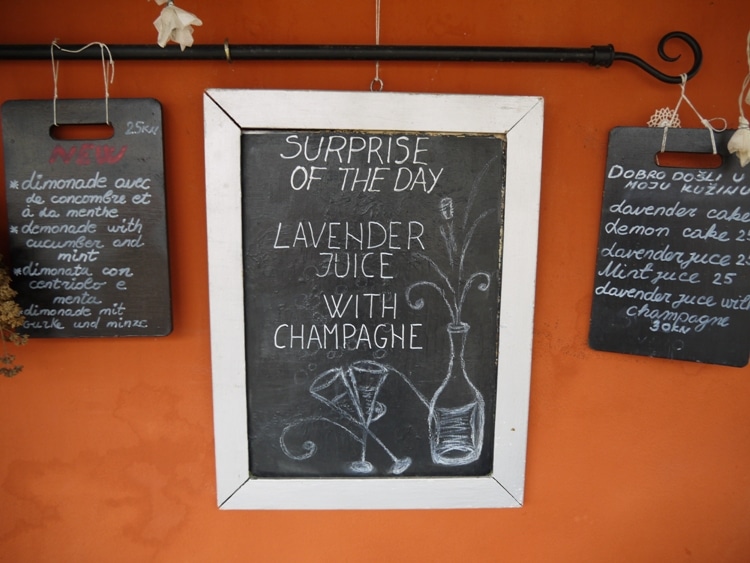 Instead of dish of the day they have Surprise of the Day.
Bistro Kod Damira Details
Address: Trg Stjepana Radica 5, Stari Grad, Hvar Island
Opening Hours: Sun-Sat 09:00-24:00 (may close earlier outside main season)
Website: kod-damira.hr
Where To Stay In Stari Grad
We only visited Stari Grad on a day trip, but you might want to check out Apartments Oxa Dreamland if you're planning to stay overnight. For other apartments and guesthouses, we recommend Agoda Stari Grad.
If you prefer to stay in Split and just take a day trip to Stari Grad, two great studio apartments that we stayed in ourselves are Divota Apartment Hotel and Dosud Apartments. We can personally recommend both of these. For over 1,000 other apartments and hotels in Split, visit Agoda Split.