For a city the size of Jakarta, there don't seem to be many vegetarian food options, or maybe we just didn't find them. Jakarta isn't really on the tourist map though, so this could be a reason that not many places are mentioned on vegetarian restaurant websites. But we did manage to eat some very tasty veggie food while we were here. Here's what we found.
Waytuki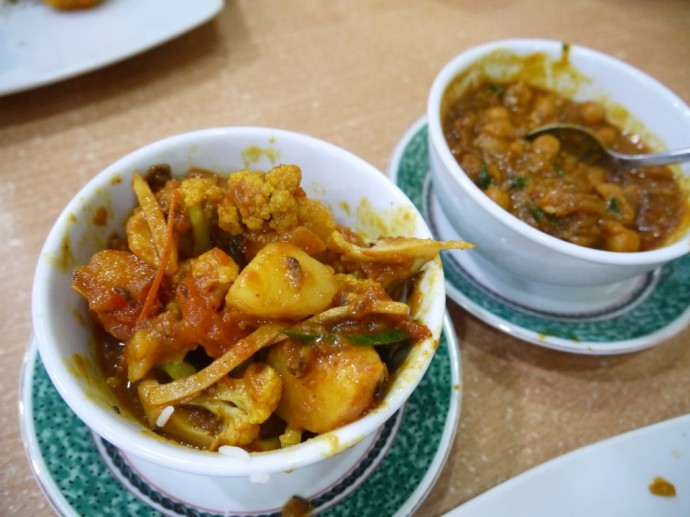 Waytuki is an Indian restaurant that serves both South & North Indian dishes. North Indian food is among my favorite, so it was good luck that this restaurant was only a few minutes' walk from our hotel – Balista Hotel. The restaurant is very clean and bright, and you can see the kitchen area behind the glass partition. On our first visit we had Aloo Gobi and Chollay (a chick pea dish), and both were perfectly cooked. We also had rice, tea and coffee, and the total cost came to 83,000 IDR ($7.50).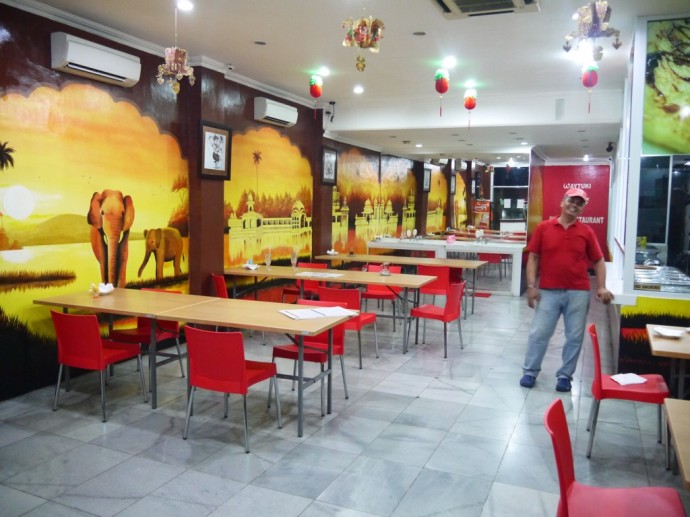 The staff here were very friendly and helpful, and speak English quite well. The menu is pretty extensive, so you have a huge variety of food choose from. Despite serving Indian food, it's an Indonesian owned restaurant. But we saw quite a few Indian people eat here, which is usually a good sign. As well as Indian food, they have a very small selection of Indonesian food. They also serve a few fake meat dishes here. Many of the dishes have milk and cream in them, but there are plenty of vegan options, and they can change any dish to suit your own tastes.
Waytuki Details
Address: Jalan Pintu Air Raya 28, Central Jakarta
Tel: 021-381-4146
Opening Hours: 10:00-21:00 or 22:00 (depending on how many customers) every day
Gokul Resto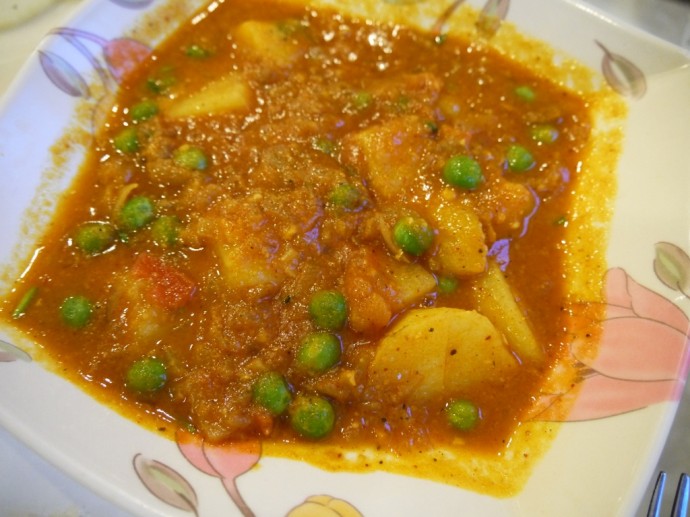 This was another Indian vegetarian restaurant with excellent food. I had the Aloo Mutter, which was cooked to perfection. For this, a green salad, mushroom soup, rice, tea and coffee, the total cost was around 125,000 IDR ($11), so a little more expensive than similar food at Waytuki. But this restaurant is more upmarket, with better seating and better atmosphere. It's on the 4th floor, with lots of windows, so you also get a good view of the surrounding area.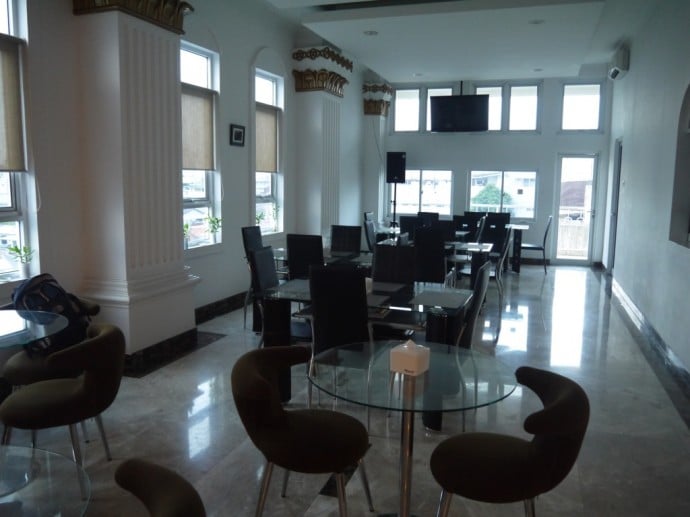 This restaurant has been open for around four years and is run by the female Indian owner. It's one of only a handful of Indian vegetarian restaurants in Jakarta. The dishes can be adjusted to your taste, and there is plenty of choice for vegans. The restaurant is super clean, and has a minimalist feel to it. It's also quite spacious.
Gokul Resto Details
Address: Jalan Pasar Baru 12, Central Jakarta (on 4th floor of Wijaya Musik Building)
Tel: 021-381-0492
Opening Hours: 10:30-19:30 Mon-Sat, Closed Sun
Hotels In Jakarta
While in Jakarta we stayed at Balista Hotel and Amaris Hotel Juanda.
Click here to book a room at Balista Hotel via Agoda.
Click here to book a room at Amaris Hotel Juanda via Agoda.