When we traveled to Singapore recently we stayed in Little India. It's a great area of the city to be based, as it's within walking distance of the MRT (underground) system, and very close to the heart of the city. Being so close to the MRT system also means easy access to and from the airport. We only spent a few days in Singapore, so didn't get to check out many veggie places. But we were very happy with both places we ate at.
Veggie Cottage Cafe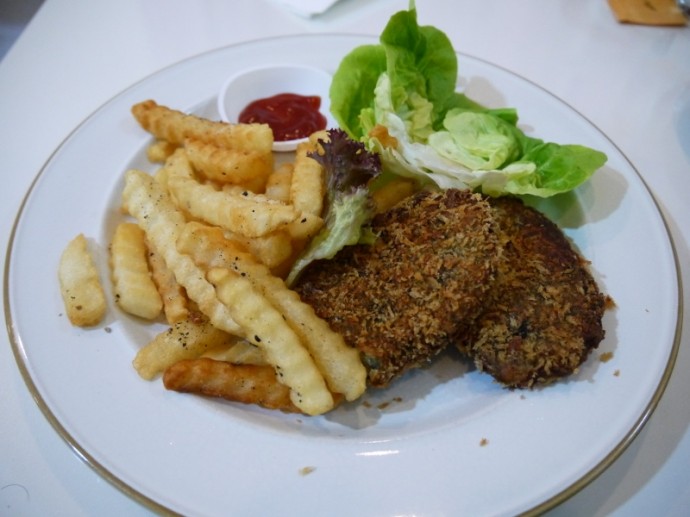 We loved this place and ate lunch here every day before we set off to explore the city. The cafe is fairly small, but is newly renovated and spotlessly clean.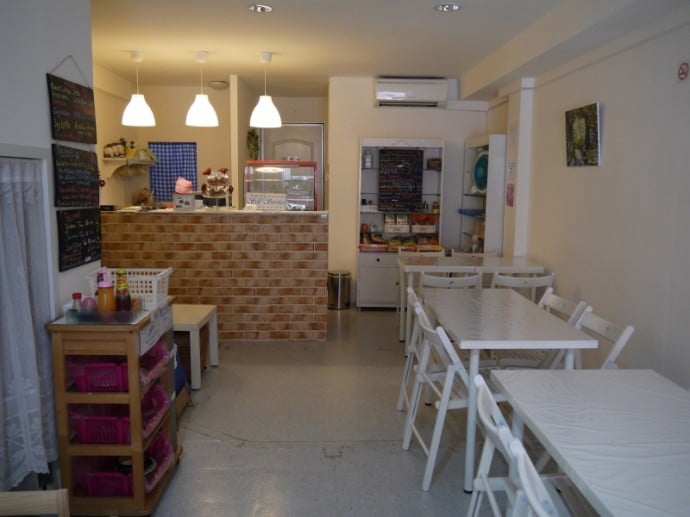 The menu is fairly extensive, although some dishes are only available on certain days of the week. My favorite was the Veggie Fish & Chips.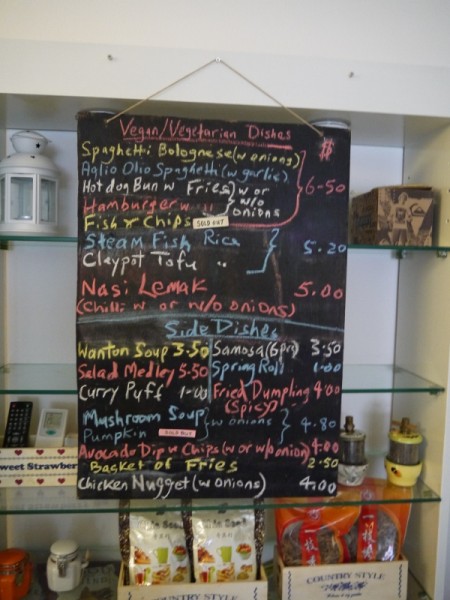 The cafe also has a very good choice of drinks – the coffee there was excellent.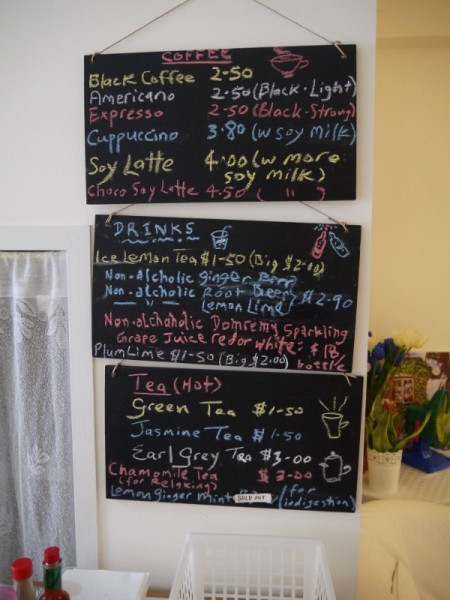 If you're looking for a tasty snack sized meal, then I'd highly recommend the mushroom soup, which is served with a slice of toasted bread.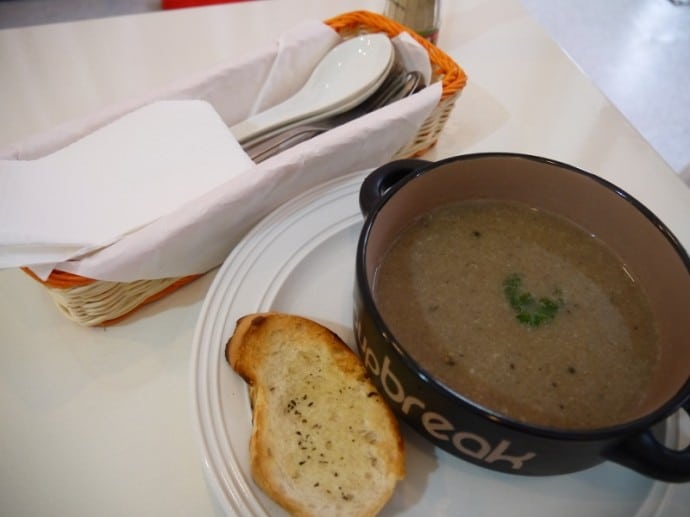 Another dish that I enjoyed was the Veggie Fish Sambal. I would have preferred brown rice, but they only had white.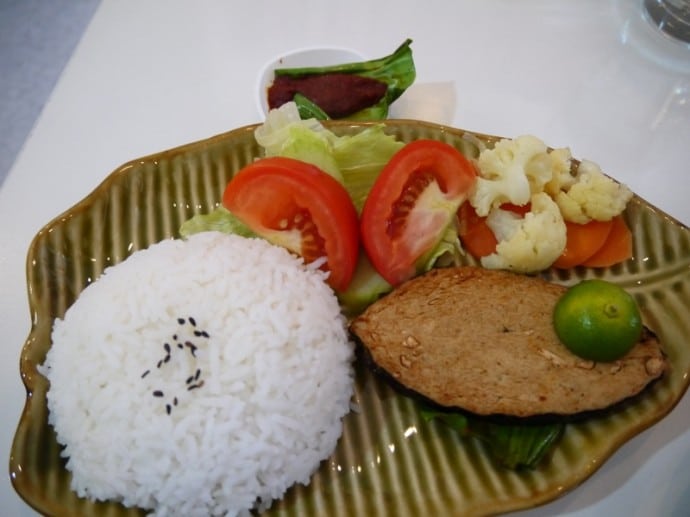 This is a really great cafe, and I'd highly recommend eating here if you're visiting Singapore.
Veggie Cottage Cafe only serves vegan food.
Veggie Cottage Cafe Details
Address: 13 Dalhousie, Little India, Singapore
Opening Hours: Tue-Fri 10:00-20:45; Sat 09:30-21:00; Sun 09:30-16:00; Mon Closed (you may need to check these times)
Facebook: https://www.facebook.com/pages/Veggie-Cottage/162388397257546
Dickson Indian Restaurant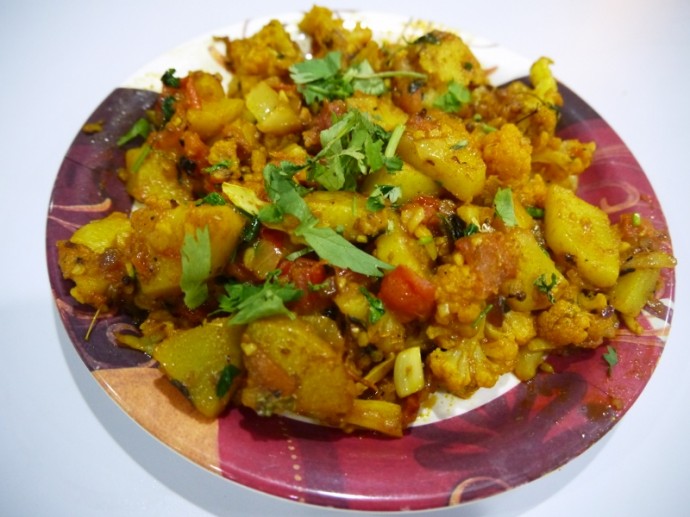 There are many Indian restaurants in the area, and most also have a vegetarian menu. The only one we at at was Dicksons, which is located on Dickson Road, at the junction with Perak Road. The owner is such a friendly person that it just makes you want to go back there and eat again. The food is cooked to order, so can be made vegan if that's what you need. They do also serve meat here though.
Unfortunately I didn't take any photos of the restaurant or the food, apart from the Aloo Gobi shown above. The restaurant has seating inside and out, and is quite modern, which is in complete contrast to most restaurants in this area.
Dickson's Indian Restaurant Details
Address: Dickson Road – at junction with Perak Road
Opening Hours: early-late every day
Hotels In Little India, Singapore
Singapore is the world's most expensive city, but Little India is a little cheaper than many areas of the city. We stayed at Hotel 81 Dickson while we were there. It's within walking distance of both the above restaurants. You can book this hotel, or another in the area, by clicking this link.