Maybe I should have named this post Vegetarian Restaurant In Bueng Kan, because there is only one there. We only ate there once and the food was good. We had Noodle Soup, Deep Fried Giant Mushrooms and Larb. All were very tasty.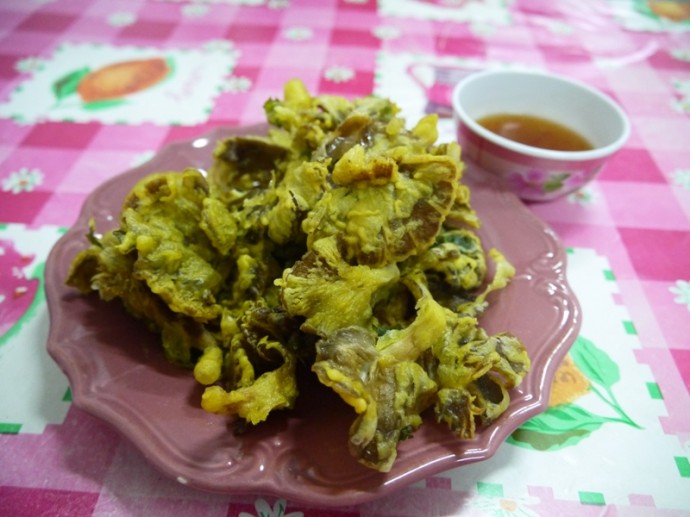 I'm not a big fan of deep fried food, but these giant mushrooms looked so strange that I just had to try them. They were delicious.
Next we ordered Larb, which is a popular Thai dish that's usually made with pork or chicken. This was quite spicy, but still very tasty.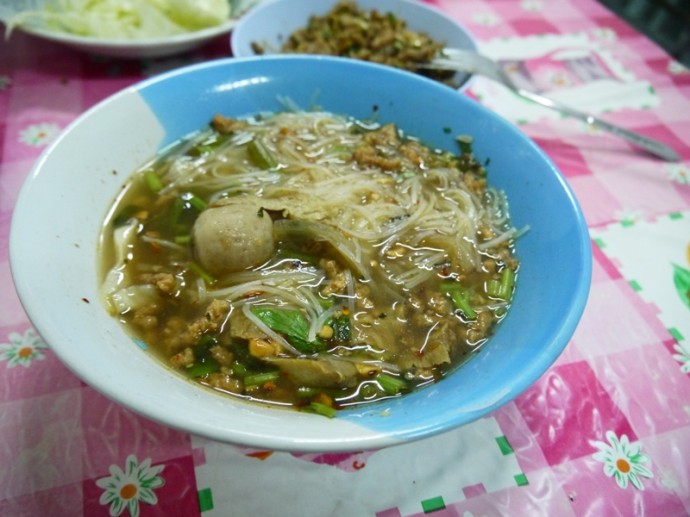 We finished off the meal with Vegetarian Noodle Soup. Like the other two dishes, this was also delicious. All three dishes came to a total of 95 baht ($3).
The restaurant is fairly easy to find, as it's on the same road as the hospital, police station and Bueng Kan District Office. I've no idea what the name of the road is, as Google Maps doesn't show any name and I didn't see any road signs. But if you drive/walk passed the hospital and police station it's another 500-800 meters further on, on the left hand side of the road. You need to be walking away from the town center.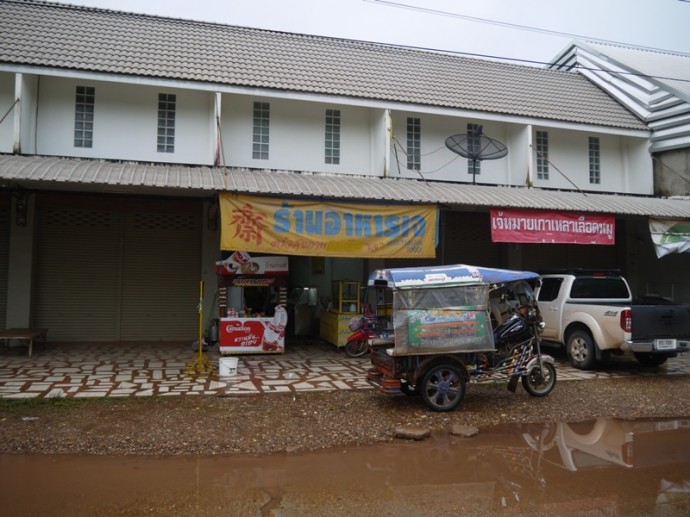 Just look for the shop shown above. It's got a big yellow sign so is easy to spot.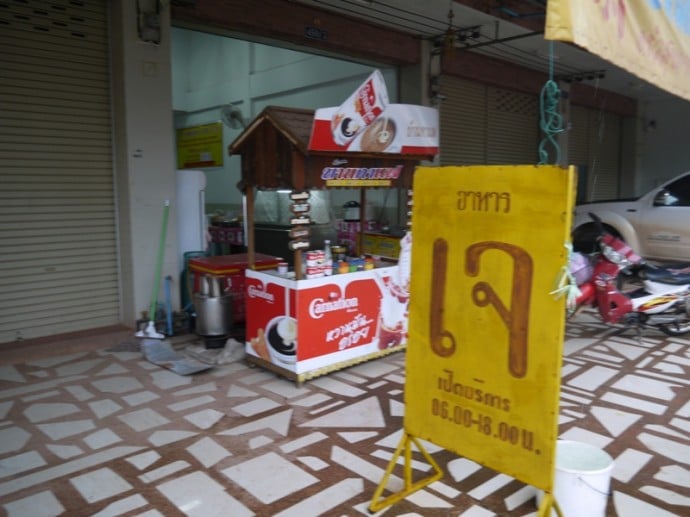 You'll also see the yellow sign above outside that shows the opening hours as 06:00-18:00. We got there around 16:00 and the food was already running low, so arrive early for a wider selection.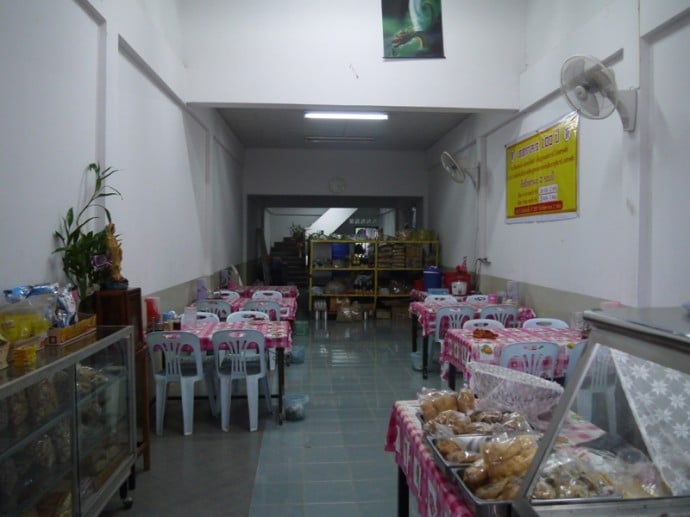 There is plenty of seating inside the restaurant. They also sell a range of veggie foods to cook at home, such as soy protein, noodles, chili sauce, etc.
Details
Address: 450/3 on same road as hospital, police station and Bueng Kan District Office
Opening Hours: Sun-Sat 06:00-18:00
Hotels In Bueng Kan
For our short stay in Bueng Kan, we chose to stay at BK Place Hotel in the town center. Click here to book a room at BK Place.
Click here for all hotels in Bueng Kan.