After a few days in Vienna, we were back on the train. This time we were traveling to Budapest, which neither of us had previously visited. We were both looking forward to our time there, especially as we'd booked a 1-bed apartment for our stay. Note that some trains go to Budapest-Keleti, while others go to Budapest Kelenfoeld. The Budapest-Keleti station was the best one for us because it's centrally located and was nearer to the apartment that we booked.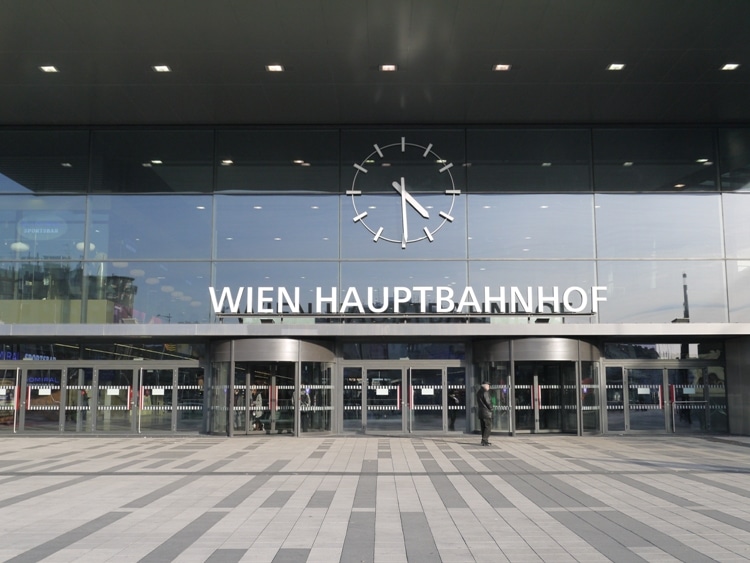 We started our journey by getting an S-Bahn train from Vienna Meidling station to Vienna Hauptbahnhof, which is Vienna's new central station. From there we got the 10:21 train to Bratislava. We had a 26-minute wait in Bratislava and then got the 11:53 to Budapest-Keleti. This arrived at 14:35. All trains were on time, with the total journey time being 4 hours 14 minutes.
Vienna To Bratislava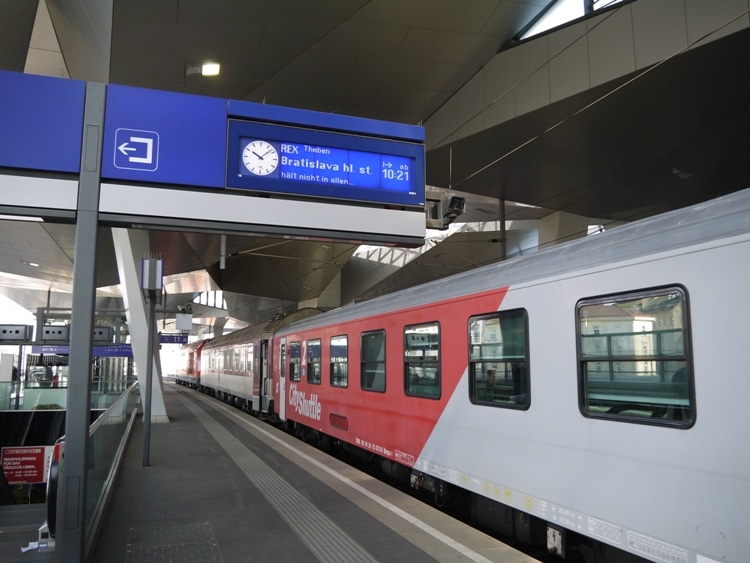 There is a direct train to Budapest Kelenfoeld that gets there in just over two hours. We didn't get that one because the seats needed to be reserved in advance and we'd need to get a taxi once we got to Budapest. These were two hassles that we didn't want. We're happy to travel more slowly, as we're not in a hurry to get anywhere.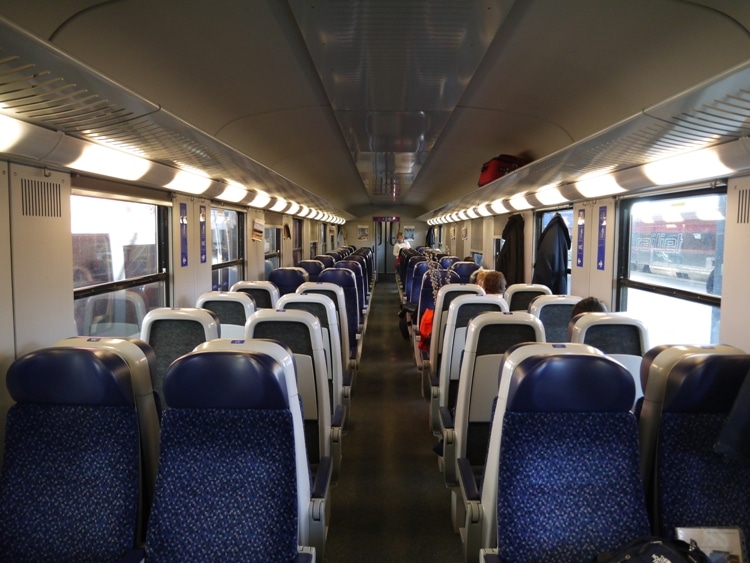 This train didn't have a First Class carriage, but the 2nd Class carriage was quite comfortable and fairly empty.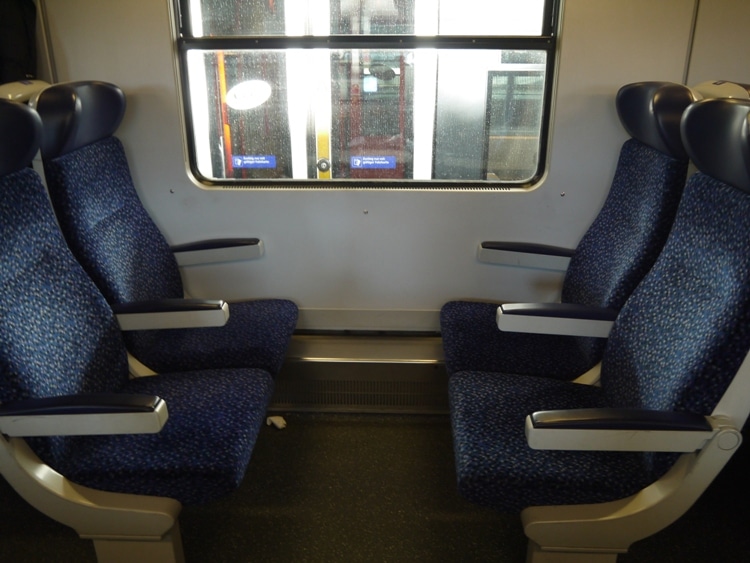 We managed to get 4 seats to ourselves, as we've done on most/all trains on mainland Europe so far.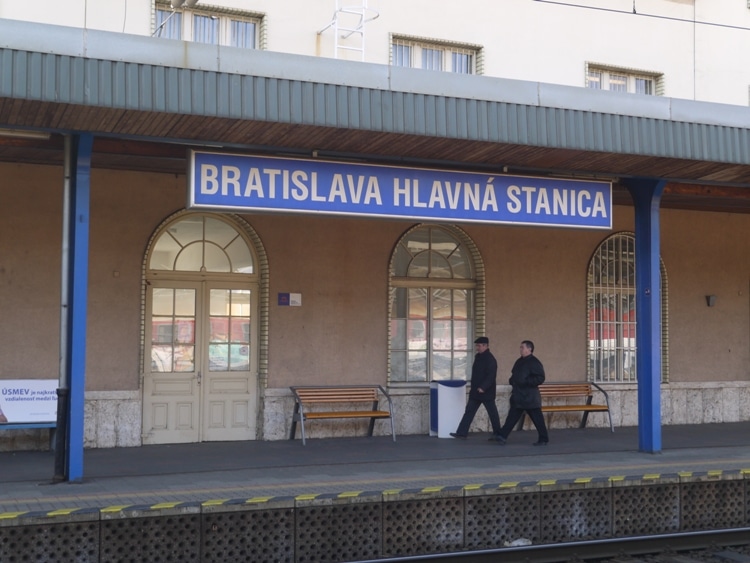 Bratislava To Budapest
We arrived at Bratislava station at 10:27, making a journey time of an hour and 6 minutes for the first leg of the journey.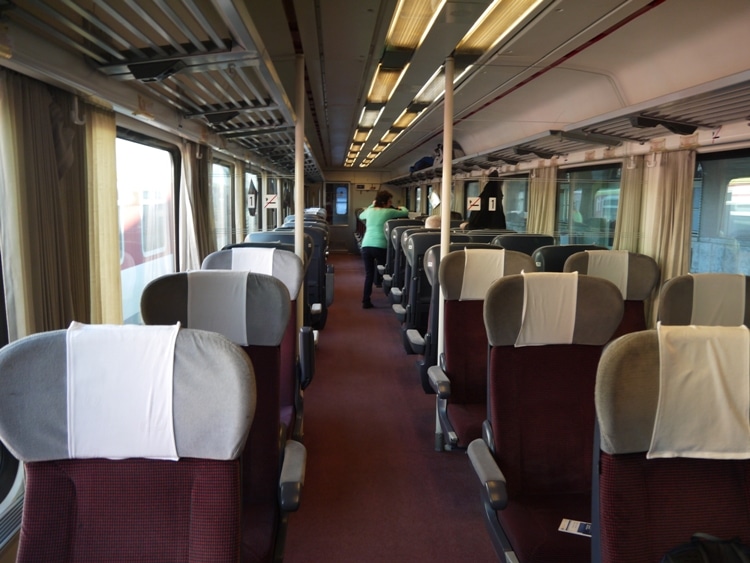 The train from Bratislava to Budapest had a First Class carriage that was almost empty, so once again we got 4 seats to ourselves. There weren't any table seats in this carriage though.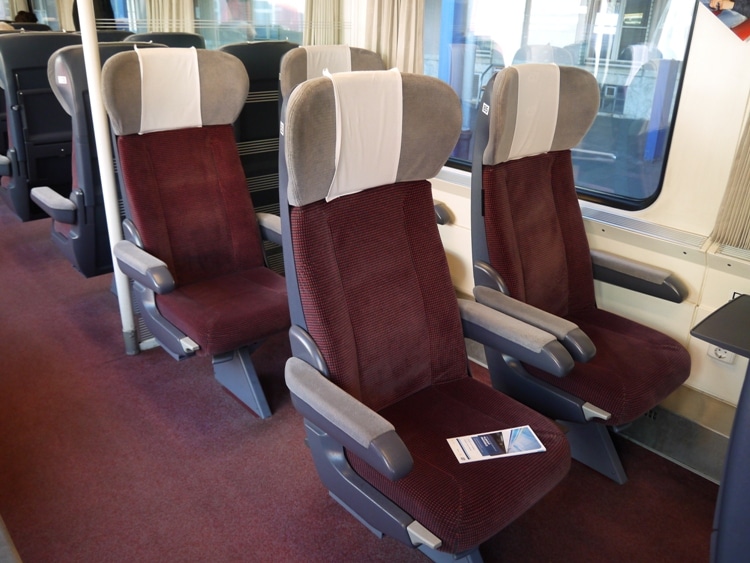 The seats were very comfortable and had power points next to them, which is always handy on long train journeys.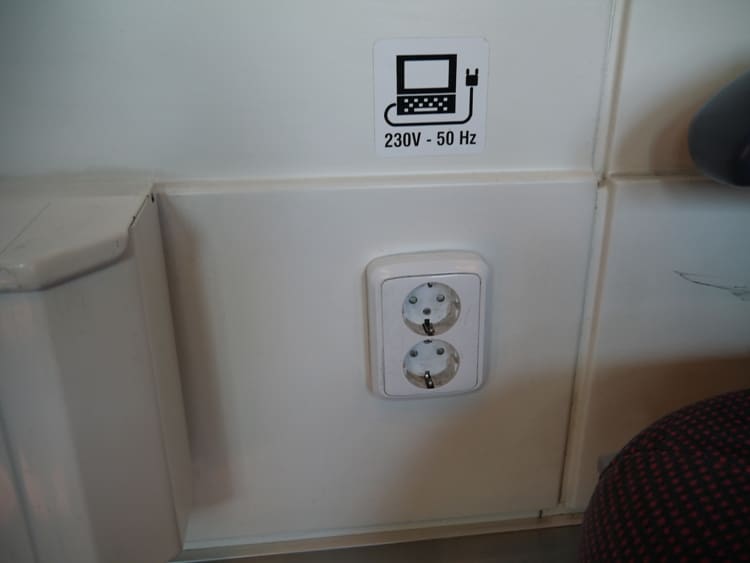 There were a few police on this train and when we crossed the border from Slovakia into Hungary they carried out a passport check. This involved typing our passport numbers into handheld machines. The computer said… ok! This was the first passport check we'd come across while traveling around the Schengen area, so it seemed a little odd.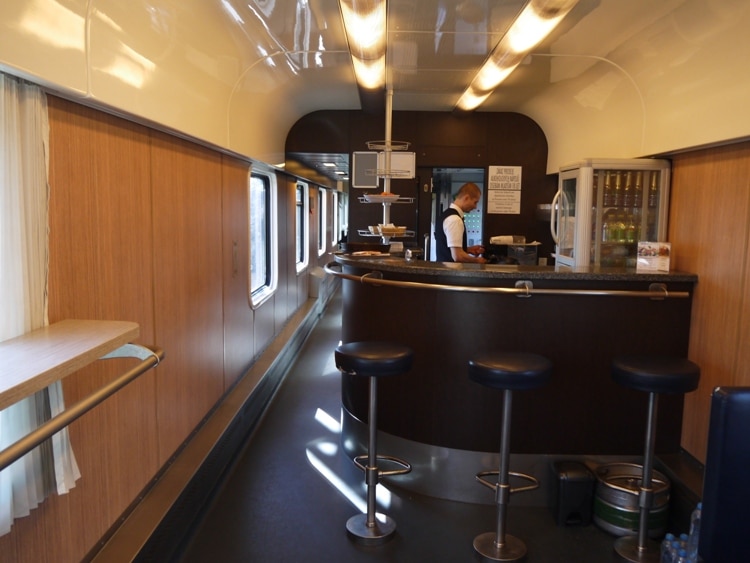 This train had a restaurant carriage that served decent tea and coffee. It was reasonably priced as well.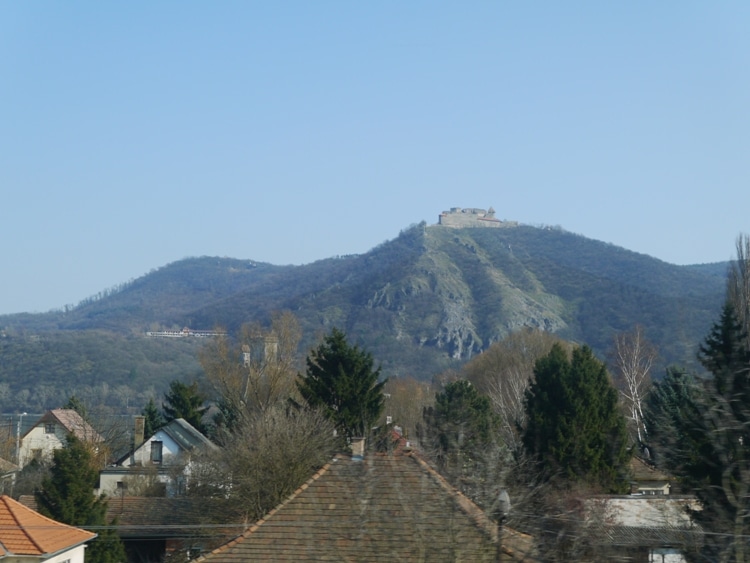 This train arrived in Budapest at 14:35, giving a journey time of 2 hours 42 minutes for this leg of the journey.
Map Of Journey
This Google map doesn't show the correct route because it seems to default to the direct route.
Cost Of Journey
When I checked the cost of this journey it showed as $62 for Economy Class and $92 for First Class. We didn't need to buy tickets though, as we used our Eurail and InterRail passes.
Where To Buy Your Global Pass
You can buy a Eurail global pass at the Eurail website, and an InterRail global pass at the InterRail website. If you're heading to Europe I highly recommend getting one.
Hotels In Budapest
One thing we like about Budapest is that there are lots of apartments available for rent. We stayed in a fantastic 3-bed apartment in central Budapest that cost just $40 a night. This is one of the best places we've stayed in Europe and also the cheapest. We booked this via Agoda, who have lots of other apartments and hotels to choose from.