Wat Hua Lamphong doesn't get too many tourists visiting but is extremely popular among Thai people that live in Bangkok. The main reason that many visit this temple is to donate money for coffins for those that die but don't have any relatives that can afford to buy them a coffin.
This is how many Thai people make merit. It's an interesting temple to visit as it gives a good insight into the Thai way of life. Check out Hua Hin Insider Travel Guide for more information on your visit.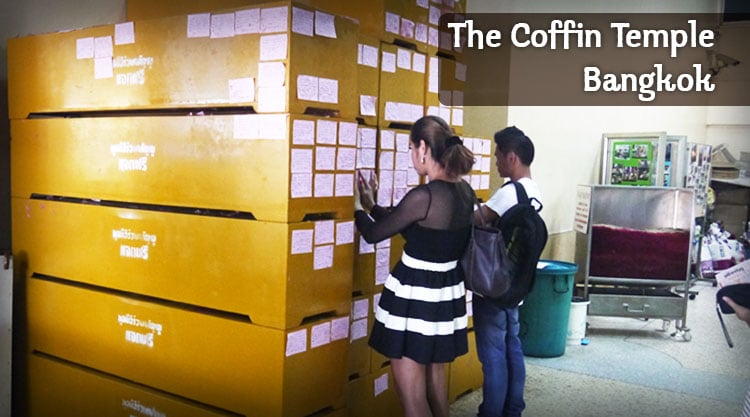 But there is lots more to see besides this part of the temple. The whole temple area is quite large and there are a heap of things going on there.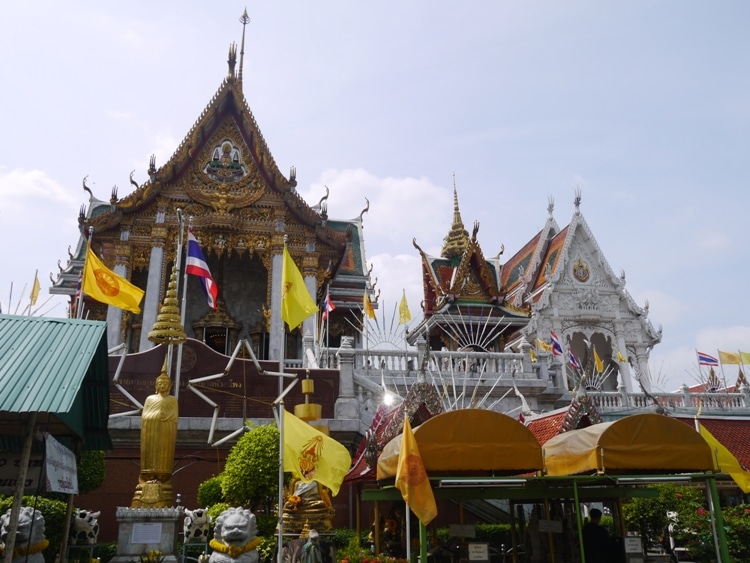 The main temple is unusual in that it is raised quite high off the ground and is accessed via steps to the front. It's a beautiful temple, but maybe not so different from other Thai temples.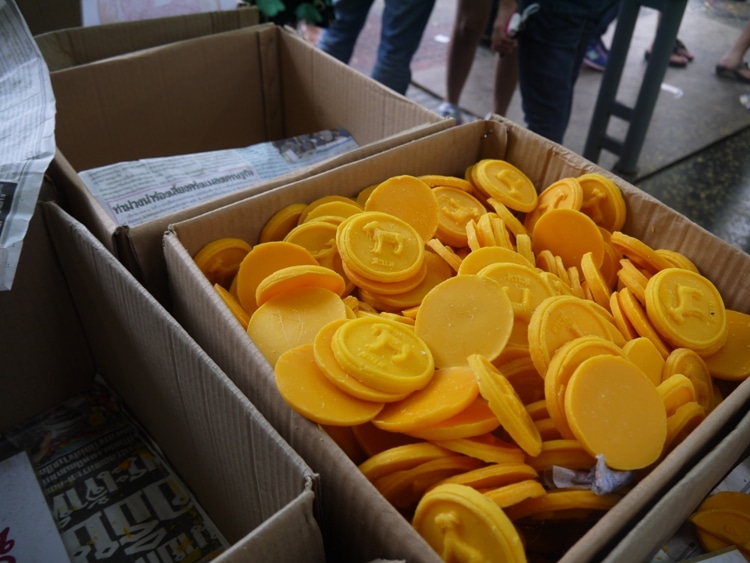 What was most interesting for me was the other things going on in the temple grounds. For example, above you can see wax discs that are used to make giant candles.
You pick a wax disc that has your birth animal on it and then take it to be melted.
You drop the wax discs into the big vat and then scoop out some liquid wax and pour into the large candle mould. This was quite popular when we visited.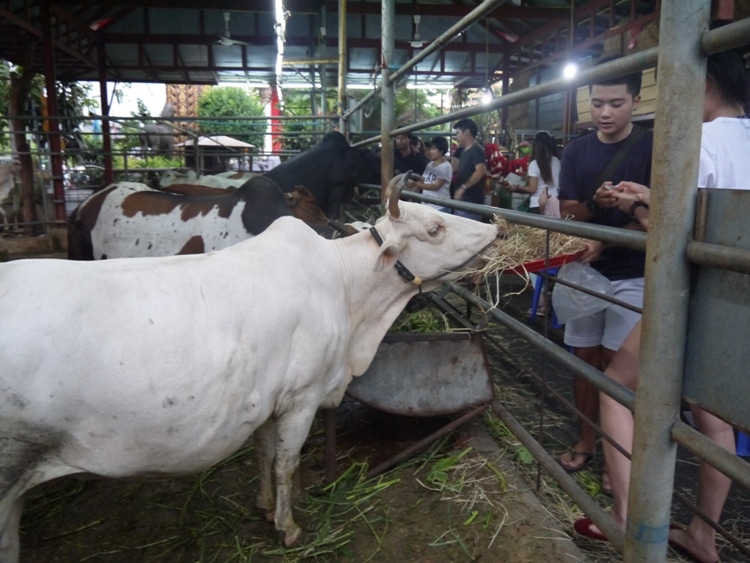 I've never seen cattle at any other temple, so this must be pretty rare. I think the general idea is that you make merit by buying food for the animals and save them from being slaughtered.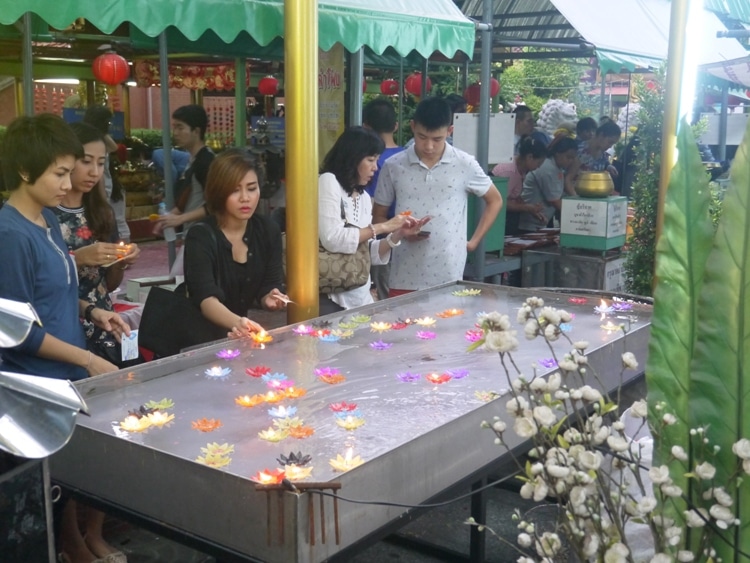 Floating some candles was also pretty popular, as it is in many Thai temples.
Pay to let the above pigeons fly away and you'll get prosperity, apparently. No doubt they'll be caught again so that the next person can let them free.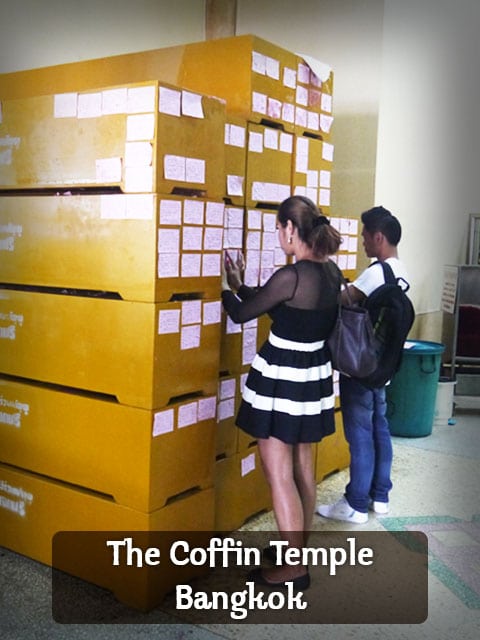 You can also visit other weird and quirky Thailand temples if it peeks your interest.
Help us to spread the travel vibe by pinning the above image to pinterest. Thanks.
The organization that collects money for the coffins is Ruamkatanyu Foundation.
Wat Hua Lamphong Temple Details
This temple is very easy to get to by public transport as it's right outside Sam Yan MRT (underground) station. It's also a very short taxi ride from MBK.
Where To Stay In Bangkok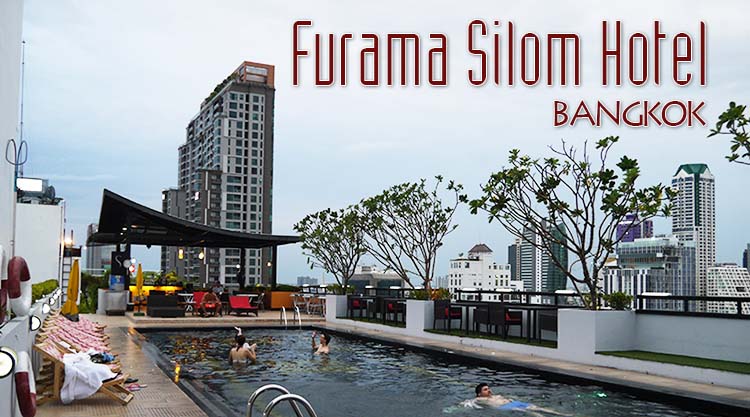 Bangkok is one of the best cities in the world for their choice of hotels. The hotels are excellent value for money and there is somethings to suit all budgets. The last hotel we stayed at in Bangkok was Furama Silom Hotel., where we enjoyed a great buffet breakfast.
For hotels around the Chao Phraya River, see Bangkok's Best Riverside Hotels. If you prefer the backpacker vibe, then see our post on hotels around Khaosan Road. And if you're on a tight budget see 7 Great Hostels in Silom. For other great hotels in Bangkok, check out Agoda Bangkok, our favorite hotel booking website.