For our first night in Zagreb we stayed at Zagreb Center Apartments. This is a family run business that's located in the city center and is only a 2-minute walk from the main square. It's a 5-10 minute walk from the train station and very easy to find. As we were arriving by train it was a perfect location for us. Click here to book an apartment at Zagreb Center Apartments.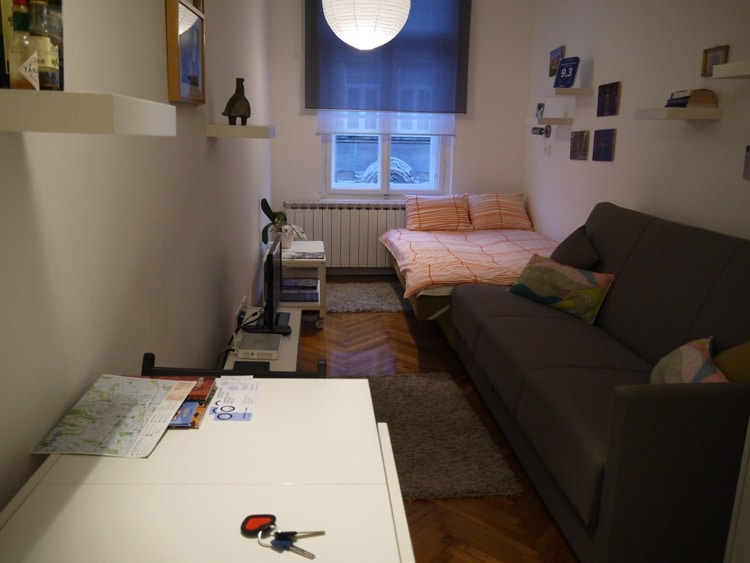 While this studio apartment is small, it's perfectly laid out and the most has been made of the available space. We only stayed one night but it was a real pleasure to stay here. One of the owners is an architect and that has obviously really help make the apartment work so well. The room had two large sofa beds, and one of these had been made up for us. There was extra bedding in the hall cupboard, but we didn't need to use it.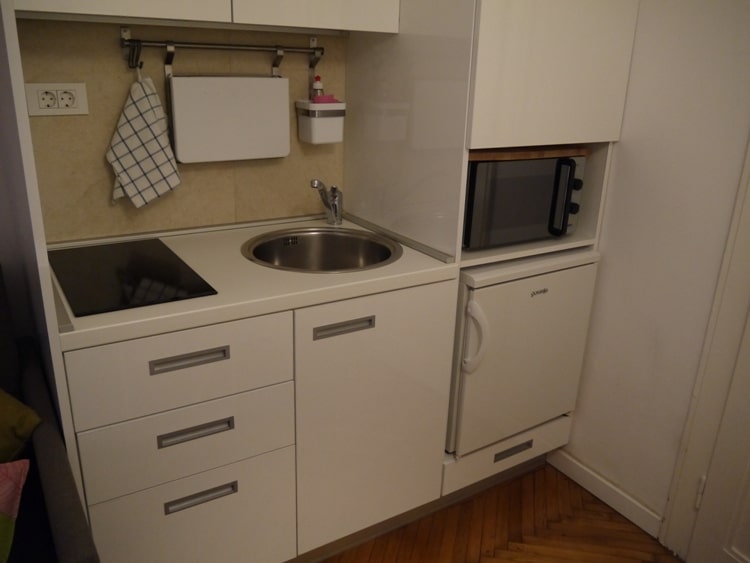 There is a simple kitchen area that looks like it was installed very recently. In fact, the whole apartment looks newly renovated. Just above the sink there was a foldaway drip tray for the dishes. This is just one example of how the space has been used creatively. The kitchen had a 2-ring hob, a microwave oven and a fridge. There was a whole set of dishes and cutlery, with all the extras you might need, like scissors.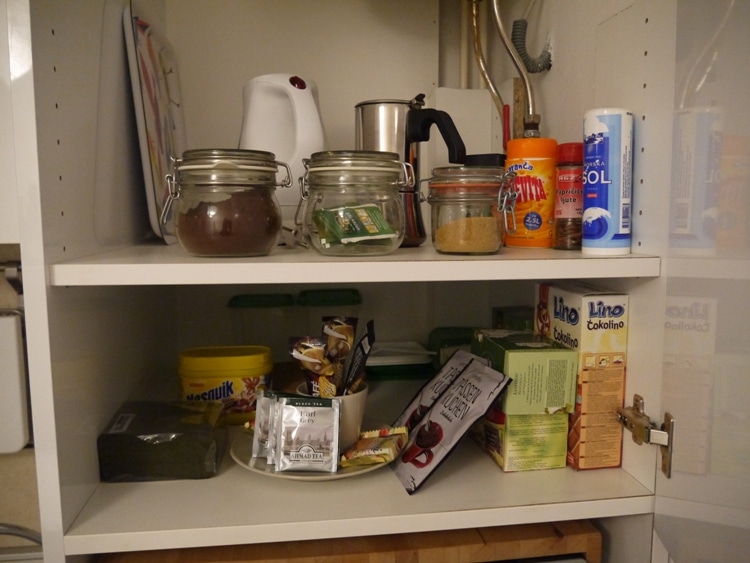 A nice thought was that there was a large choice of drinks in the kitchen cupboard that we were free to use. There was also a shelf with olive oil, salt, pepper and other items that you might need. A small carton of milk and a bottle of water had also been left in the fridge for us. It's these little gestures that help make for a great stay.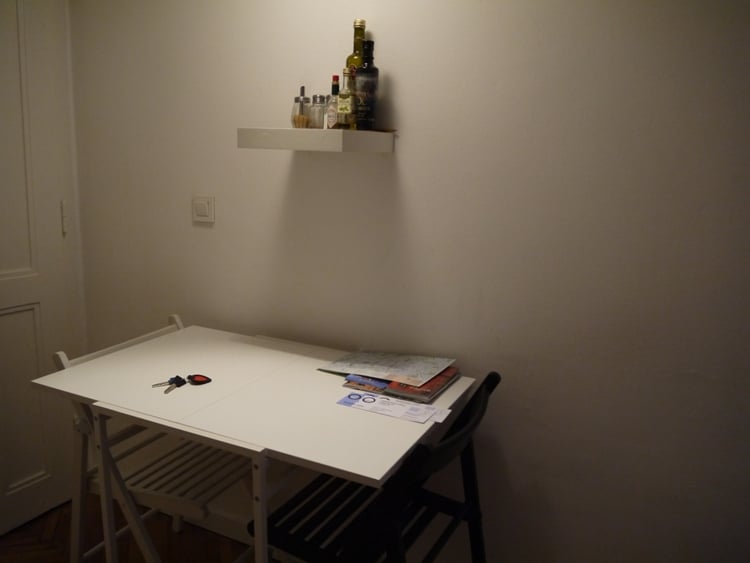 The room also had a table and two chairs with a range of brochures and maps of Zagreb.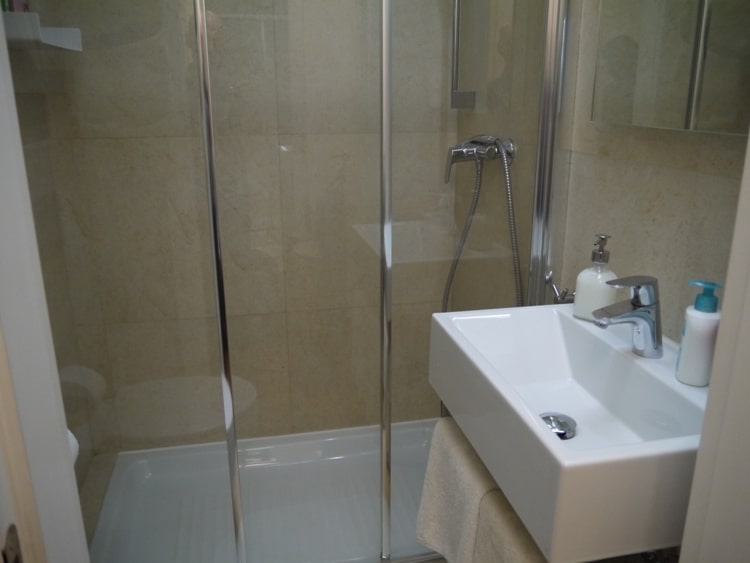 The bathroom was small, but modern and well laid out. The shower worked well.
There was a wardrobe in the hall that had hangers and shelving. There was also space in the hall to store our suitcases.
Wifi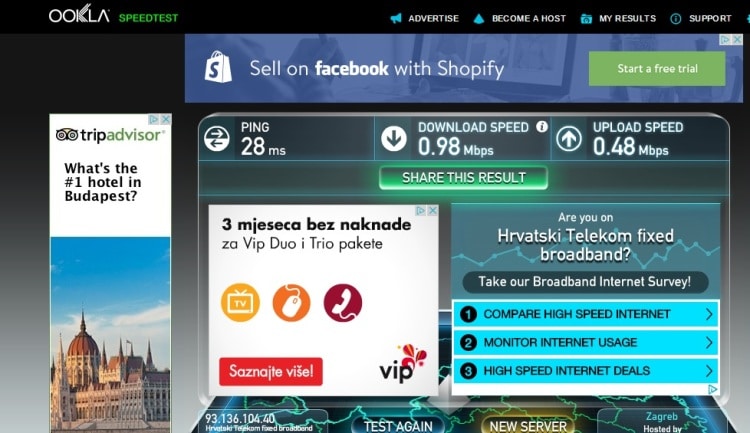 The internet was stable and worked well, although the speed was a little slow. But I managed to get my work done.
Location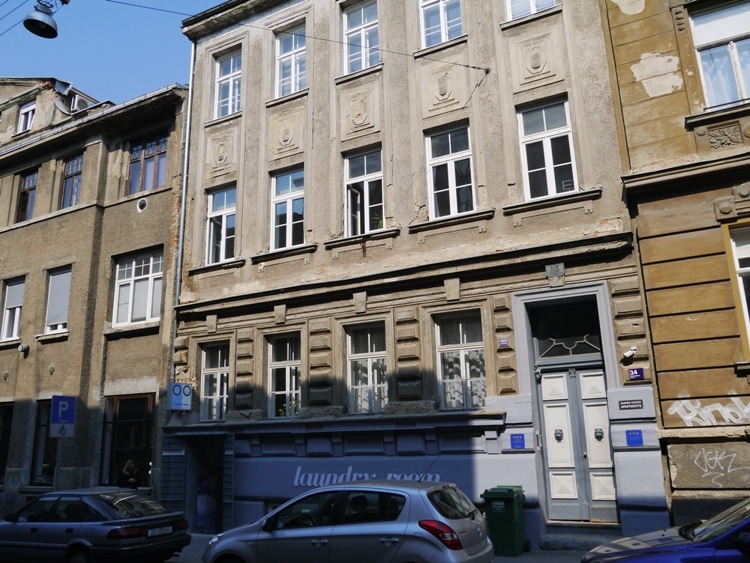 A perfect location. Walk around the corner and you're in the pedestrianized part of the city center. Walk to the end of the street and you have a park. Walk the opposite direction and around the corner and you have the excellent Nishta vegetarian, vegan and gluten-free restaurant. And only a 5-10 minute walk from the train station.
The Owners
The owners were very friendly and helpful and always available, as they lived in the apartment next door. It was a really pleasure to stay here and we'd recommend giving it a try if you plan to visit Zagreb.
Hotels In Zagreb
Click here to book an apartment at Zagreb Center Apartments. For other great hotels in Zagreb, check out Agoda Zagreb Hotels.