The journey from Zagreb to Split was the only one where we had to reserve our seats in advance. We did this when we first arrived in Zagreb and it cost 8 Kuna ($1.10) each. There are only two trains a day on this route, so we chose to catch the 07:34 train that was due to arrive in Split at 13:38. The train left on time but was around an hour and 10 minutes late arriving in Split. We did have some wonderful scenery along the way though, mostly of snow covered mountains.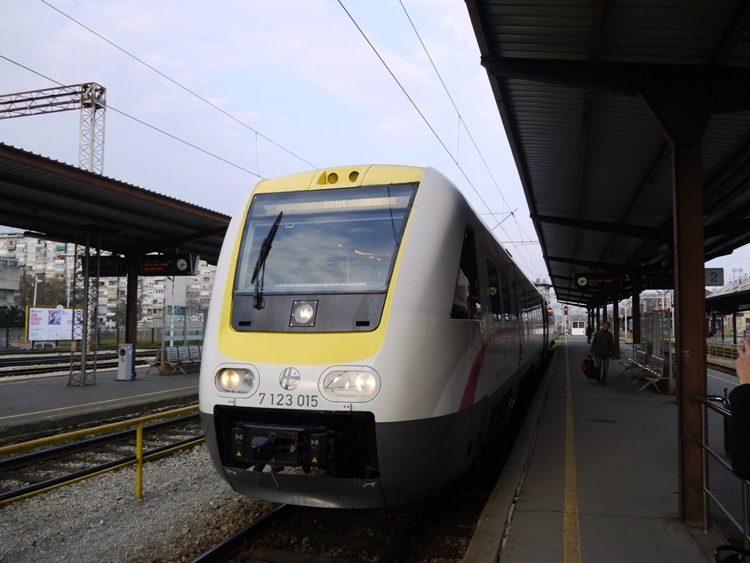 This train only had two carriages and only had around 10-15 people on board when it left Zagreb. There was a small First Class section that was empty, but our seat reservations were for the Second Class carriage. We're not sure why seat reservations for First Class weren't available when we booked them.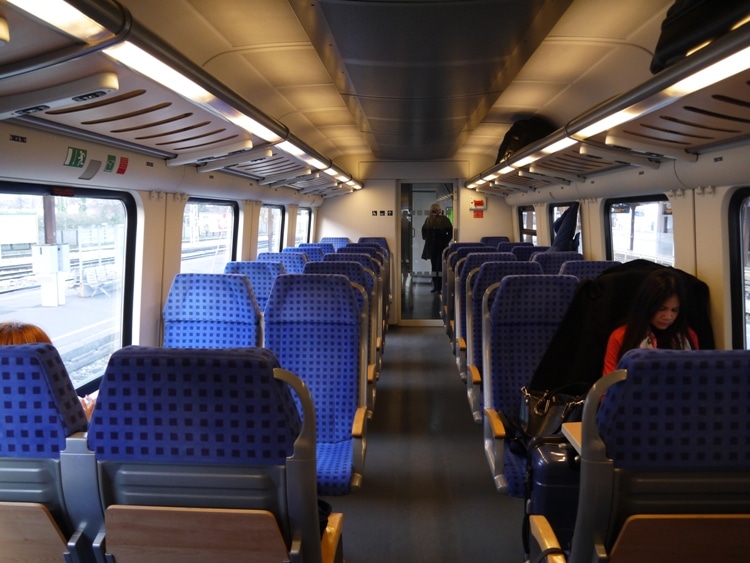 The train seemed fairly new and the seating was comfortable. The First Class seating looked identical, with the only difference being that it was a smaller section with a little more privacy. But we had plenty of privacy, as our carriage was pretty empty.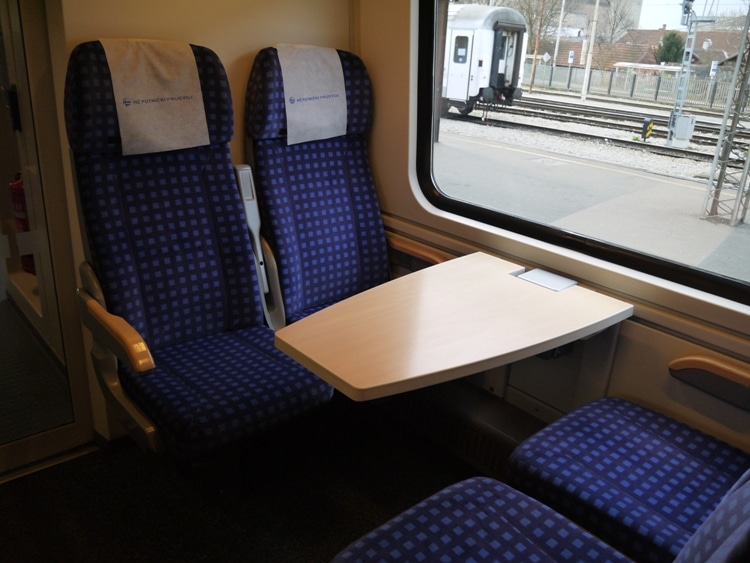 The seats we reserved were around a table, which we almost always manage to get on our train journeys.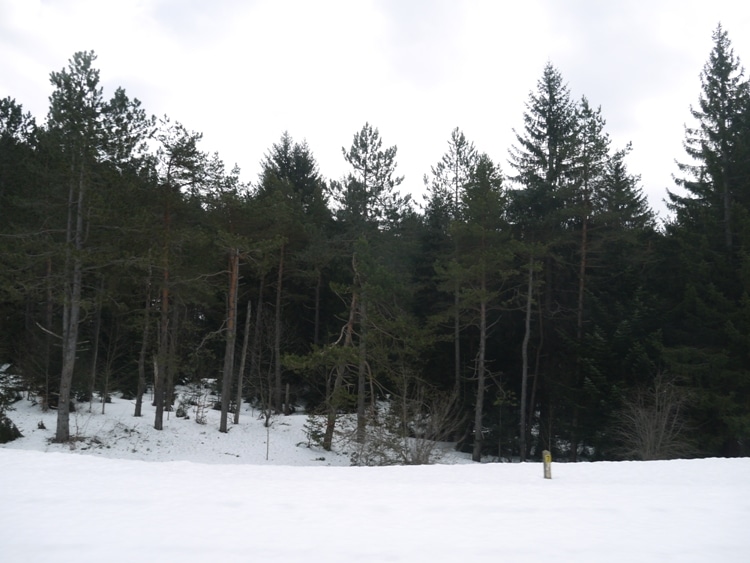 The train spent many hours passing along the mountains between Zagreb and Split, with many being covered in snow.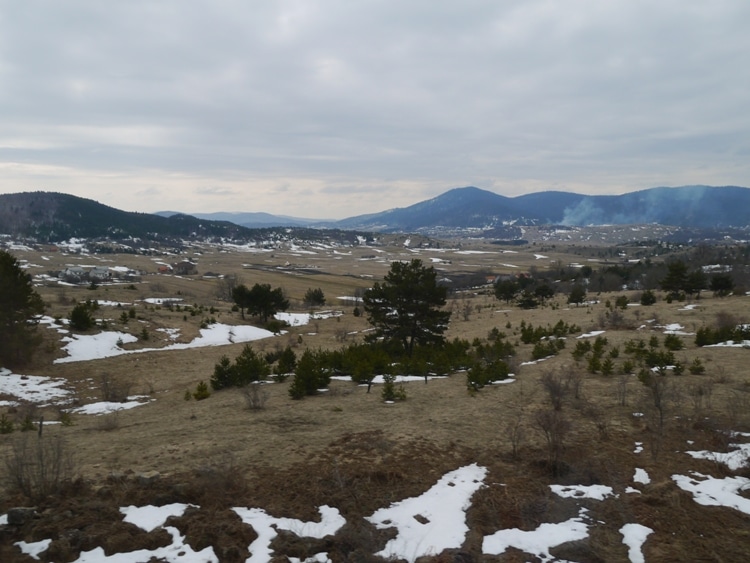 This is only the second time that we've seen snow since we arrived in Europe over two months ago.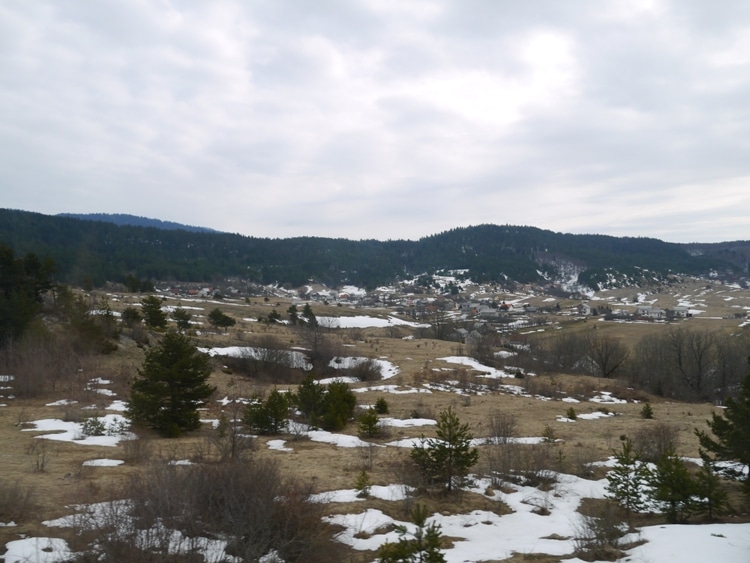 Europe has got much warmer over the last couple of weeks, so that's probably the last snow we'll see for a couple of years.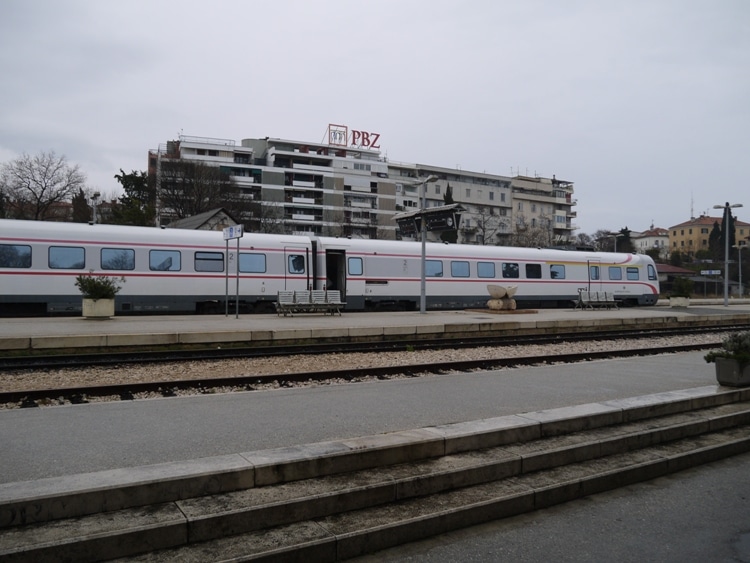 Our train finally arrived in Split, and we were welcomed with heavy rain. A journey that should have taken just over 6 hours ended up taking around 7.5 hours. Split is around 400 km (250 miles) from Zagreb, so we traveled at an average speed of under 55 kph (35 mph).
Video Of Journey
This is a video of a small part of the journey over the snowy mountains.
Cost Of Journey
When I checked the cost of this journey it showed as $79 for Economy Class. We didn't need to buy tickets though, as we used our Eurail and InterRail passes.
Where To Buy Your Global Pass
You can buy a Eurail global pass at the Eurail website, and an InterRail global pass at the InterRail website. If you're heading to Europe I highly recommend getting one.
Hotels In Split
For our first few nights in Split we stayed at the excellent Divota Apartment Hotel. For other great apartments and hotels in Split, check out Agoda Split Hotels.