For out first three nights in Phnom Penh we stayed at Amber House Hotel, on the very popular Street 278. We would have stayed longer, but the hotel was fully booked for later dates. Click here to book this hotel via Agoda.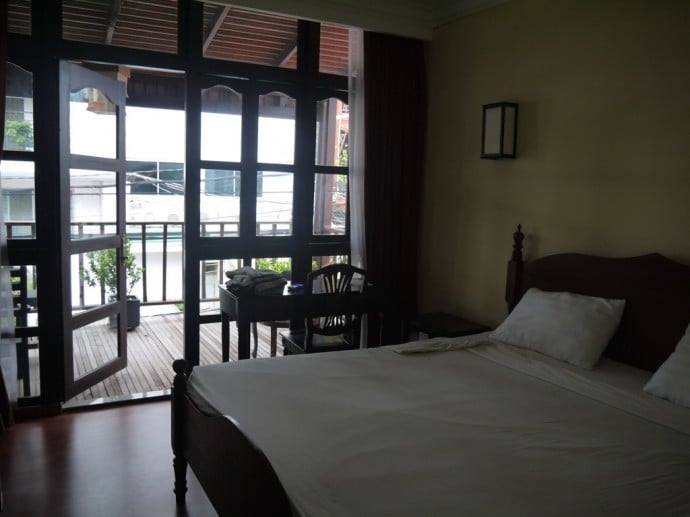 Our room was in a building opposite the main hotel, and upstairs from Bar Italia, a cafe and pizza restaurant. Our building had rooms on the ground floor and first floor, with our room being one of only two with a large balcony overlooking Street 278. This location is really good, as there are lots of great cafes, restaurants and bars on the section of the street, and in the surrounding area.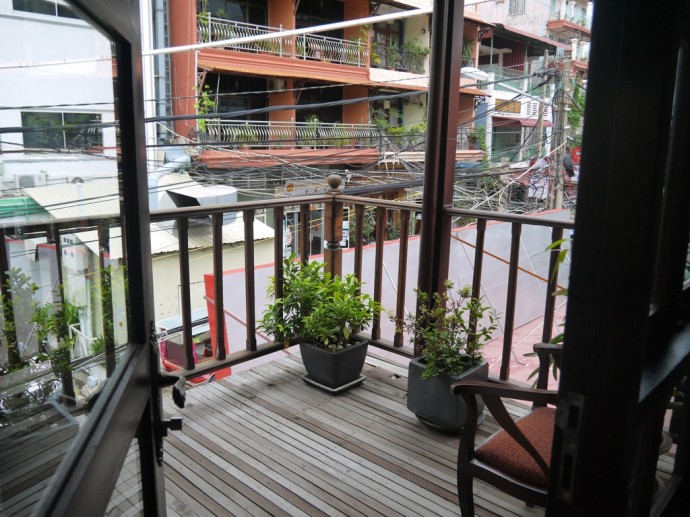 Our room had a king-size bed, safety deposit box, TV, kettle, tea and coffee. It was a fairly quiet room so we were able to get a good night's sleep, which was a bonus after the noisy hotel in Saigon.
After leaving this hotel, we spent a few days at Goldie Boutique Guest House, which was just around the corner.
Hotel In Phnom Penh, Cambodia
Click here to book this hotel via Agoda.
Or click the Agoda link below to find other great hotels in Phnom Penh.