This was the second journey we took with our Eurail and InterRail passes, and we're glad to report that this journey was much more straightforward than the last journey from Paris to Amsterdam that involved five trains and almost 10 hours of traveling. The journey to Berlin was on one train, so we were able to sit back and enjoy the journey. I've visited Berlin a couple of times. but not for many years.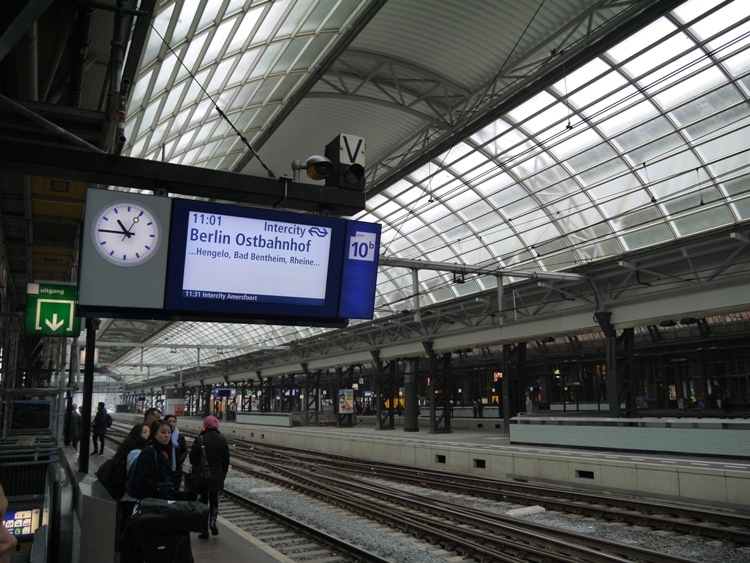 Our train departed from Amsterdam Centraal station on time at 11:01 and arrived in Berlin on time at 17:22, giving a journey time of 6 hours 21 minutes.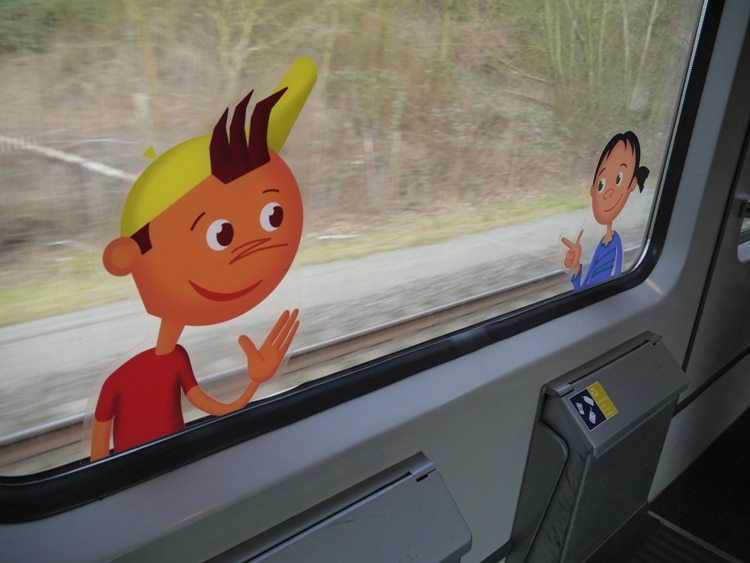 We hadn't reserved a seat for this train, and as all First Class seats had been reserved, we sat in a 6-seat Economy Class compartment.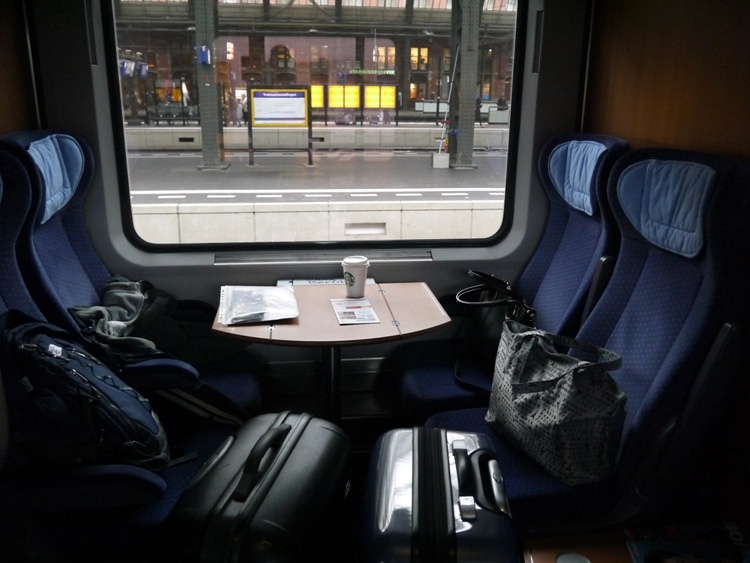 This compartment had it's own adjustable heating so was pretty comfortable. It has a small table that could be folded out to make it bigger, which was quite handy. There was a small restaurant in the next carriage, so were were able to buy tea, coffee and snacks during our journey.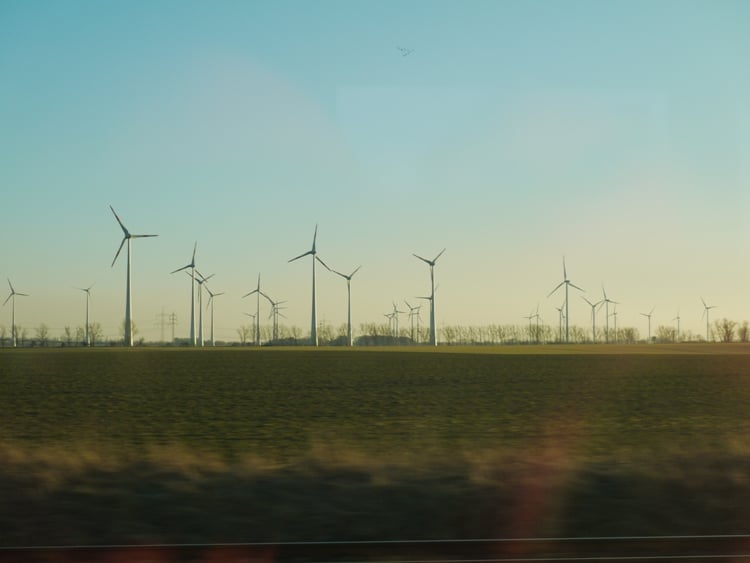 It was quite a sunny day when we traveled, so the landscape looked quite picturesque. We passed many wind turbines, such as those above.
Our carriage had power points next to each seat, which was great for recharging our phones and Kindle.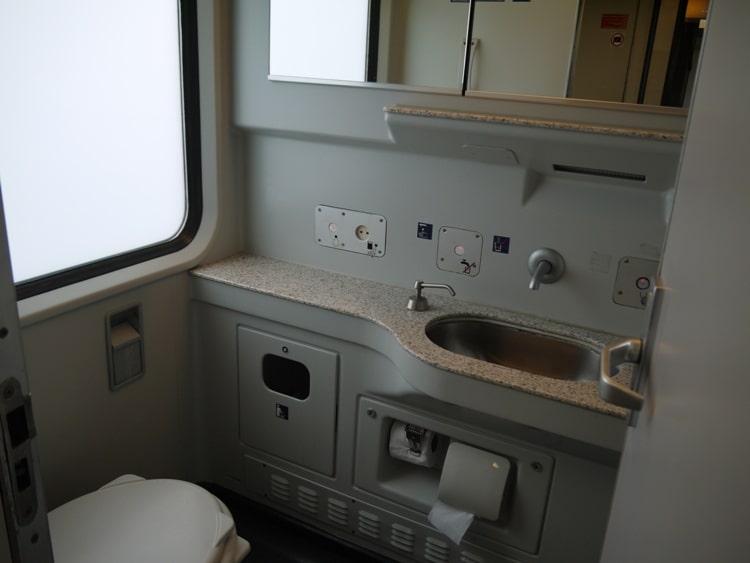 The toilet on the train was quite spacious for a train and was laid out a little like an airline toilet.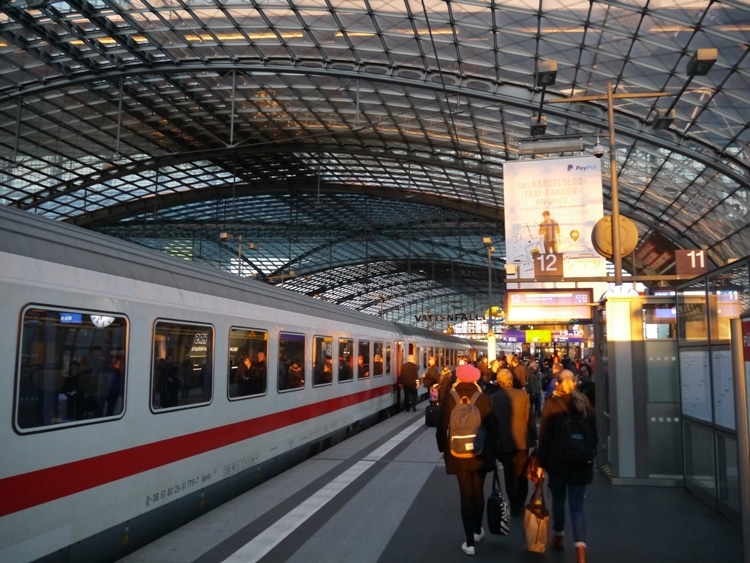 Berlin HBF station is ultra-modern and it was a real pleasure arriving there. It's connected to the metro and tram system, so it's easy to get from there you your hotel.
Map Of Journey
Cost Of Journey
When I checked the cost of this journey it showed as $159 for Economy Class and $258 for First Class. We didn't need to buy tickets though, as we used our Eurail and InterRail passes.
Where To Buy Your Global Pass
You can buy a Eurail global pass at the Eurail website, and an InterRail global pass at the InterRail website. If you're heading to Europe I highly recommend getting one.
Hotels In Berlin
While in Berlin we stayed at Park Inn by Radisson on Alexanderplatz. It's a great hotel in a perfect location. You'll be spoiled for choice in Berlin, as there's an extensive range of hotels and the prices are much more affordable than in cities like London and Paris. Check out Agoda Berlin to see what else is on offer.