Chong Chom Market is around 70 km from Surin, and is located around 2 km from the border with Cambodia. It sells a range of goods, including clothes, kitchen equipment, tools, electronic and electrical goods, food, secondhand bikes, DVDs, handbags and lots more. Click here to know how we traveled from Bangkok to Surin by Bus.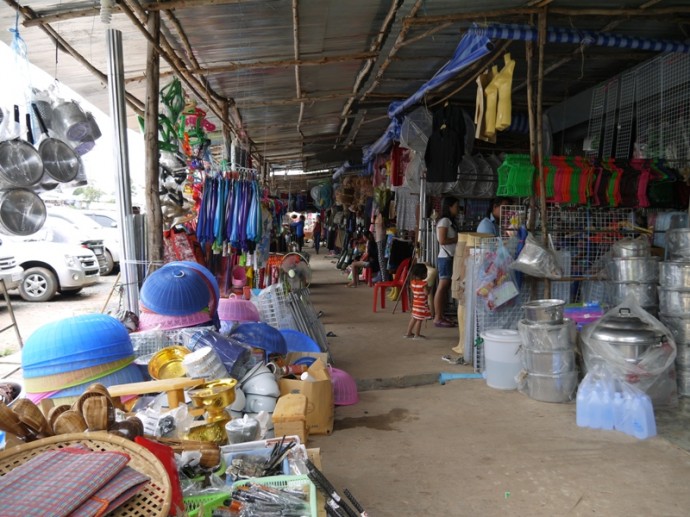 We visited the market on a Saturday, and it wasn't too crowded, so quite easy to walk around comfortably.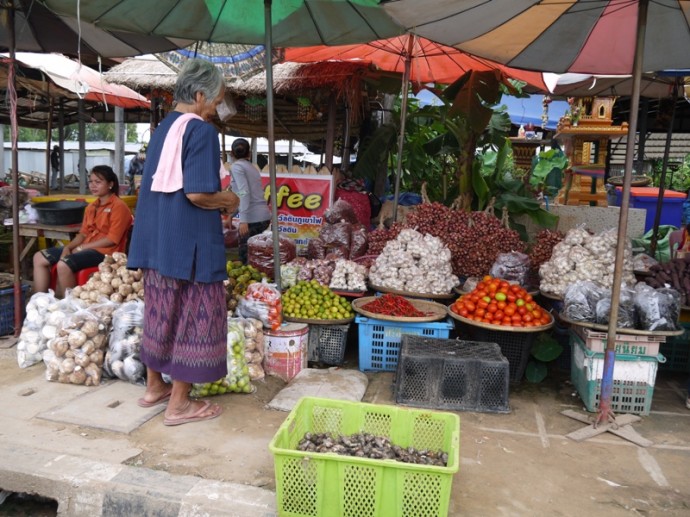 As you approach the market, you see lots of stalls selling things like taro, bamboo root, all sorts of mushrooms, as well as more usual foods such as tomatoes, limes, chilies, etc.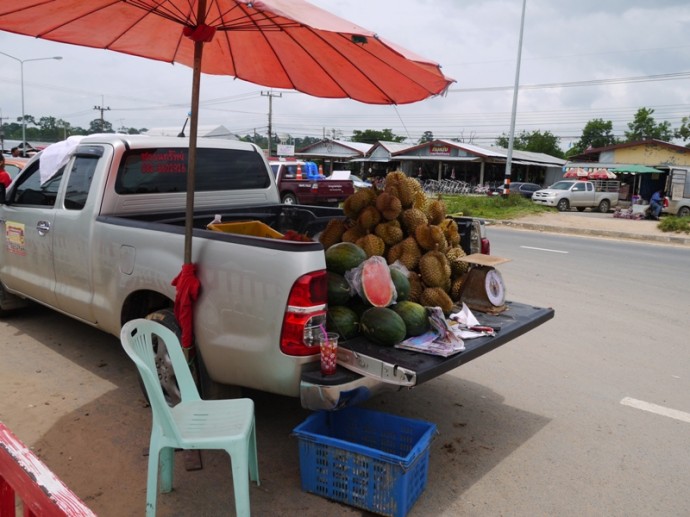 You'll also see lots of trucks selling whatever fruit is season. When we were there it was mostly watermelon, durian and rambutan.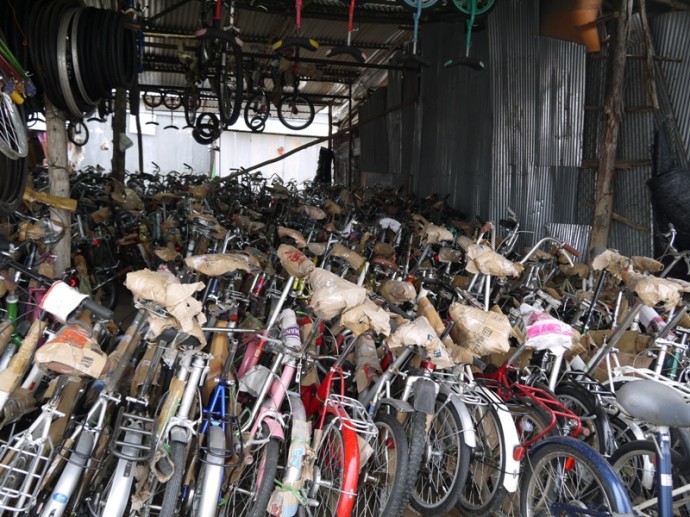 What you'll probably notice most of all about this market is the number of shops selling secondhand bikes. We saw at least 30 places that sold them.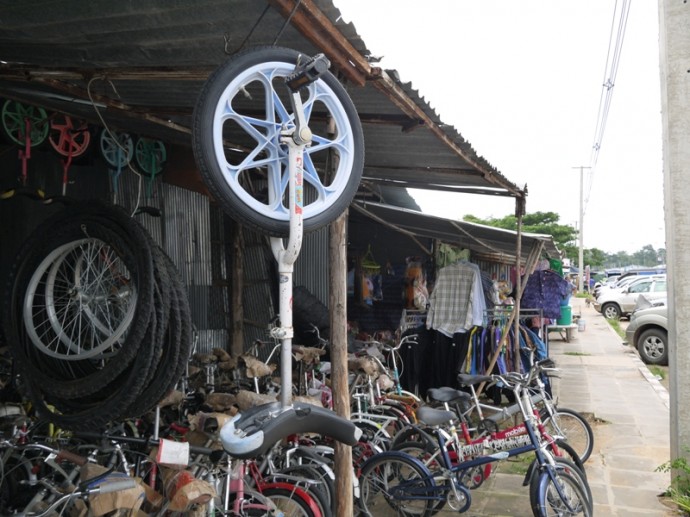 As this is a local market, you won't find the typical arts and crafts that you see at Thai markets in tourist areas.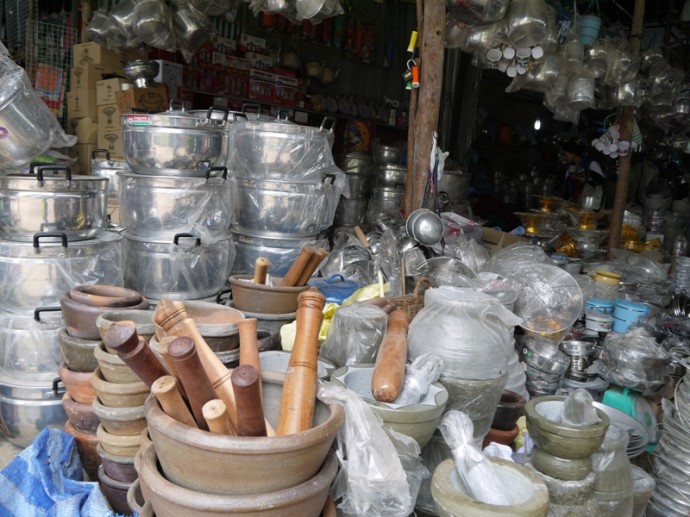 We saw lots of shops selling kitchen equipment such as pots and pans and pestle and mortars. Prices at the market are very low.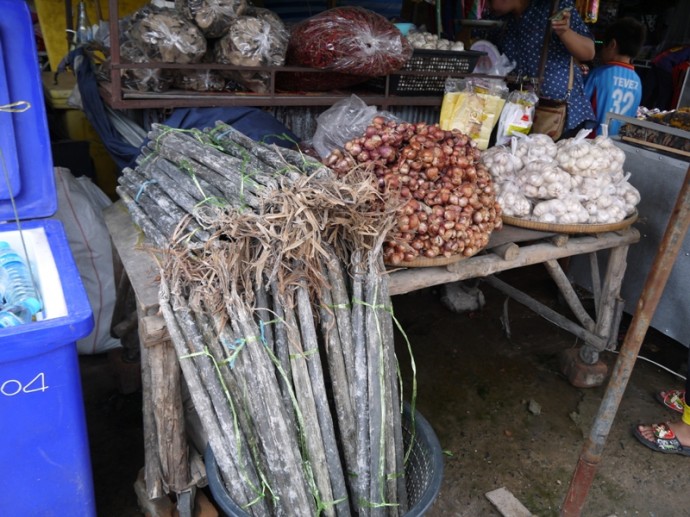 We saw the strange looking plants above at he market and asked what they were. I'm not sure what they are called, but we were told that they are used as candles. It's the first time we had seen them anywhere in Thailand.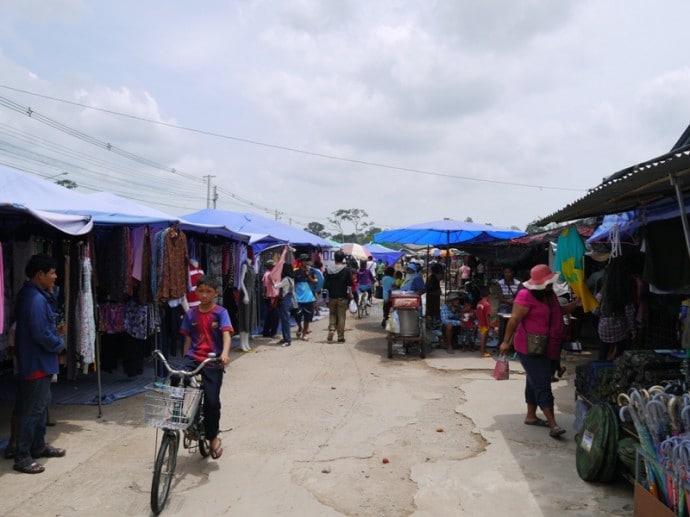 Most of the market is covered, so even if you visit when it's raining, you can get to see most of it without getting wet.
There are a few places to eat at the market and lots of stalls selling tea and coffee. There is also a fairly new restaurant at the back of the market near the car park. You can get a meal there for around 30 Baht ($1).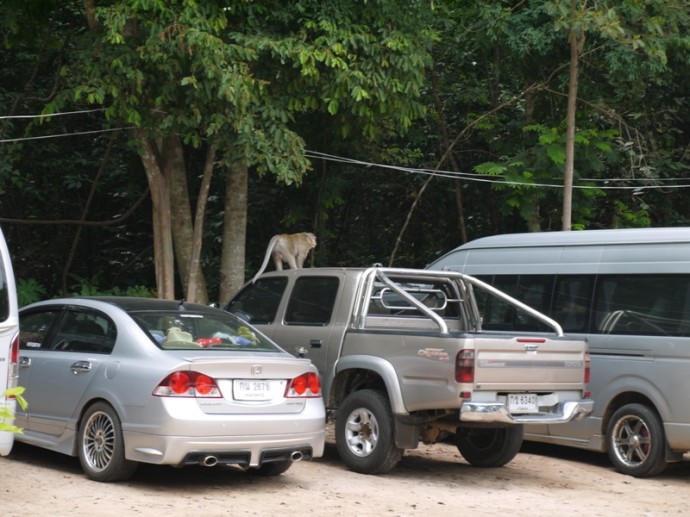 As the market is so close to the border with Cambodia, who decided to take a look. There isn't much to see, but we did see a monkey in the car park while we were there.
How To Get To Chong Chom Market From Surin
If you're traveling by car, take Route 214 from Surin and follow it all the way to Chong Chom. Journey time is around one hour, and it's quite a pleasant drive. You can also get a bus from Surin Bus Station. Costs is around 50 baht ($1.65).
Hotels In Surin
For some great hotels in Surin, check out Agoda Surin.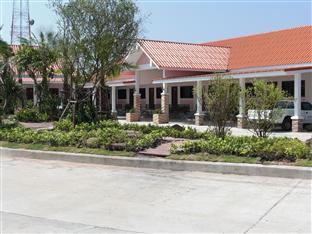 This hotel gets some of the best reviews on Agoda. Click here to book a room at Martina Hotel, Surin.