Phnom Penh was one of our favorite places that we visited in SE Asia, and we ended up staying for a total of 38 days. We will definitely be back soon for a longer stay. So, how much did it cost us to stay there? Over the 38 days, we spent a total of $2,102. This works out at $55 per day or $1,660 per month. That's for both of us, so just $28 per person per day, or $840 per person per month.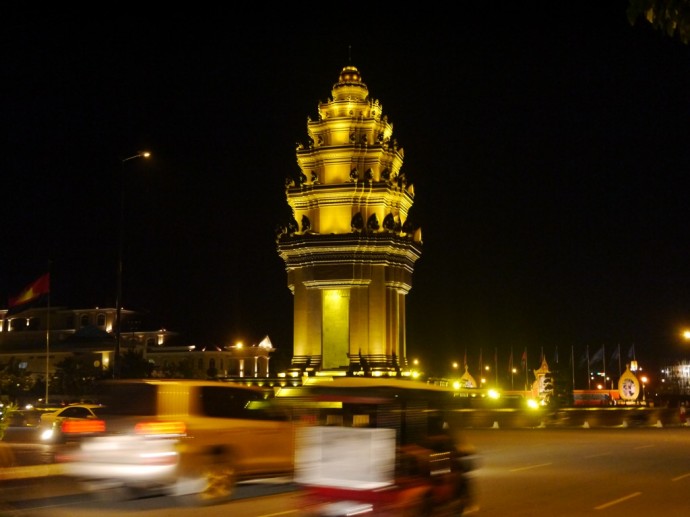 We stayed on Street 278, which is in one of the more expensive areas of the city, so you could really cut down on the above costs if you opted to stay in a cheaper part of the city. Our daily costs were broken down as follows – food and drink $27, transport $1, accommodation $26, and miscellaneous $2. We visit cafes every day, so I'd say that the daily food and drink total includes $7-10 for coffee. So this is also somewhere where costs could be cut substantially. Even at the lower end of $7, that's still $210 per month on coffee. But it's worth it for us.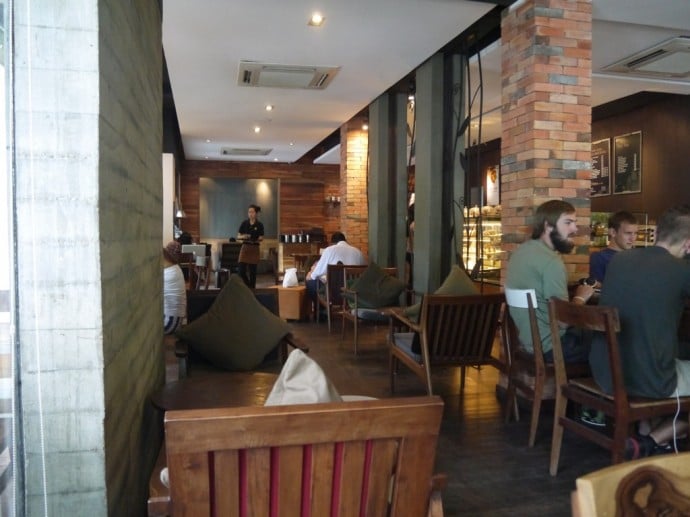 We stayed at three hotels in Phnom Penh, with the vast majority of our time being spent at HomeFeel CS Hotel. In our six months traveling around SE Asia, this has been our favorite hotel. Everything about it was almost perfect. The location was perfect for us, with a great vegetarian cafe right across the road, and quite a few other restaurants on the street that had really good vegetarian options on the menu. It was also only a few minutes' walk to our favorite cafe – Brown Coffee and Bakery 57.
We were a bit lucky with this hotel though, as it only opened two weeks before we arrived, so they had some great opening discounts. We also got an extra discount for staying so long. There were lots of friendly tuk tuk drivers in that area, but we could easily walk to most places we wanted to visit. The hotel staff were very friendly, and among the most helpful we've come across on our travels. Prices have probably risen now though, so it may not be possible to get such a good deal. But there are lots of hotels in this area, and also some long-stay apartments, which is probably what we'll opt for next time.
If you plan to stay long-term, you'll need to get a business visa when you arrive, and not a tourist visa. The tourist visas can only be extend once (for a month), but the business visas can be extended indefinitely. See Cambodia Visa Options for a more thorough explanation.
Hotels In Phnom Penh
Click here to check current prices for HomeFeel CS Hotel on Agoda.