After moving on from the last hotel we decided to spend a couple of nights at the brand new HomeFeel CS Hotel on Street 278. However, we enjoyed our stay so much that we ended up staying a couple of weeks. This hotel only opened on 13 June, and is one of the best hotels on this street by far. It has both a swimming pool and small fitness room, which I don't think any of the other hotels on the street have. Click here to book this hotel via Agoda.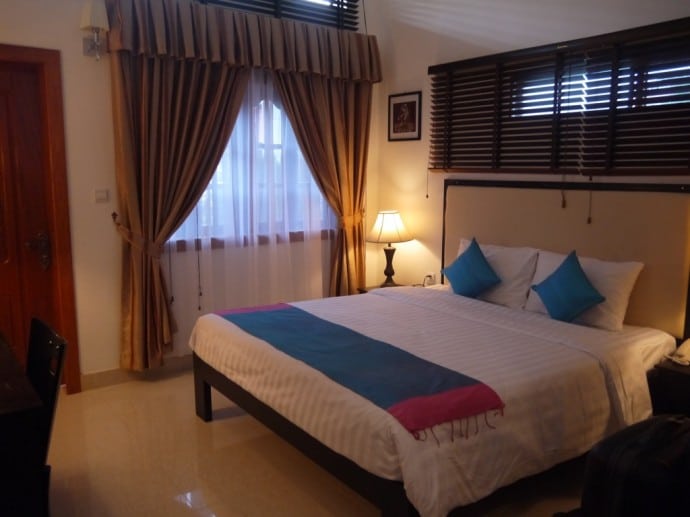 The building has been renovated to a very high standard, and the staff were very friendly and helpful. They all speak very good English, which is always a great help when we're in a foreign country. The room we stayed in had a very large double bed, double wardrobe with safety deposit box, TV, fridge, kettle and cups, and desk to work at. Free tea, coffee and water was provided every day.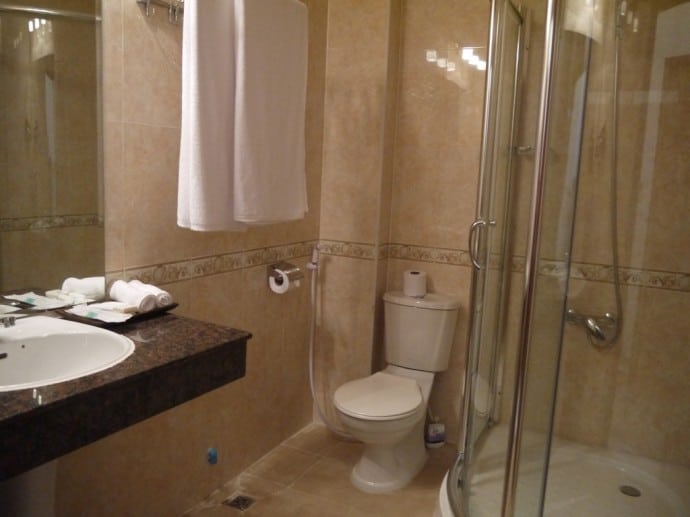 The bathroom was very modern, and included a range of free toiletries that were very good quality. The shower was also much larger than at other hotels we stayed at in SE Asia. It was also enclosed, which meant the rest of the bathroom stayed dry, which is a bit of a rarity in Asia.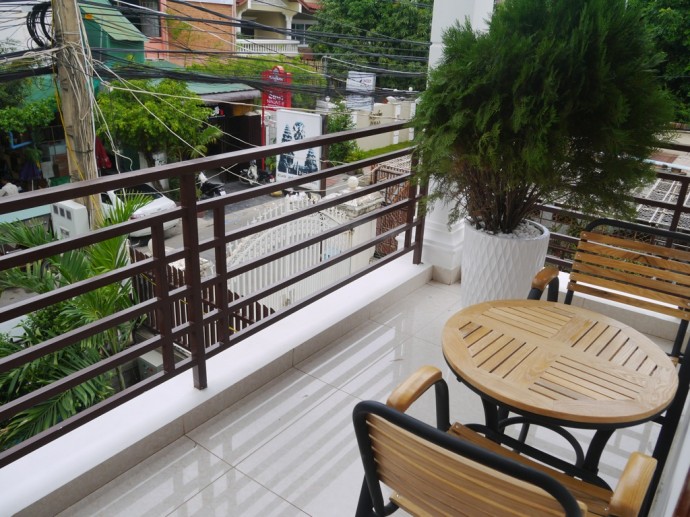 Our room also had a very nice balcony with table and chairs that looked out onto Street 278. Almost directly across the road was Cafe Soleil, a vegetarian restaurant where the hotel breakfast is served between 7 and 10 am.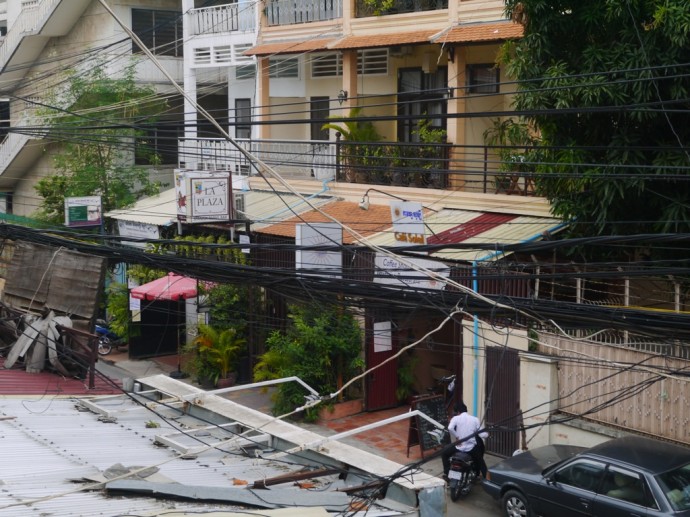 Breakfast consisted of fruit juice, tea or coffee, a choice of egg dishes, muesli or baguette, and fresh fruit.
This hotel was a little more expensive than the other two hotels we stayed at in Phnom Penh, but when you consider that a good breakfast was included, plus the fact that it had a swimming pool and gym, then it really was a bargain. It made the other two look very overpriced.
Video Review Of Homefeel CS Hotel, Phnom Penh
Book This Hotel In Phnom Penh
Click here to book this hotel via Agoda.
To book a different hotel in Phnom Penh, just click the Agoda link below.