European Heritage Days are held in many European countries on the third Sunday in September every year. This allows the public to enter many buildings that are usually closed to them. As part of the French Heritage Day they also open buildings in other parts of the world, including the French Ambassador's Residence in Bangkok. We went along to this year's open day to take a look.
It's not often you get the chance to wander around an Ambassador's residence, so it was great to spend some time looking around the home of the French Ambassador. The house is located along the Chao Phraya River at the end of Rue de Brest.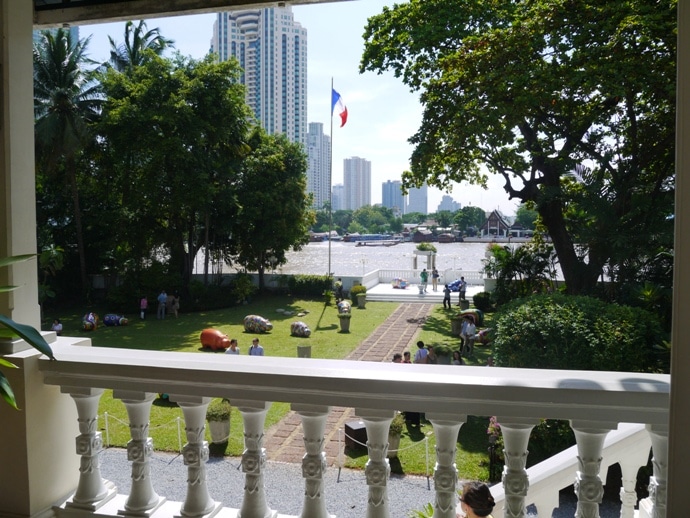 The house was originally built around 1830 and rented to the French trading mission around 1856. The house and land were given to France in 1875.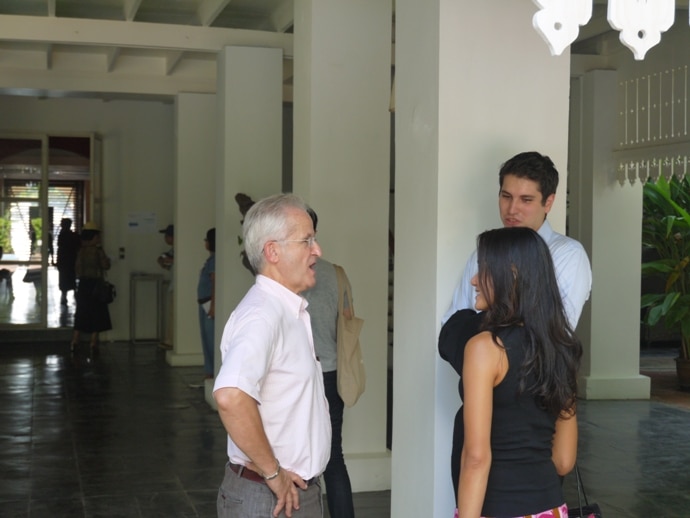 The house has been added to several times, most notably in the 1930s, 50s and 60s. It was also extensively modernized in the last decade.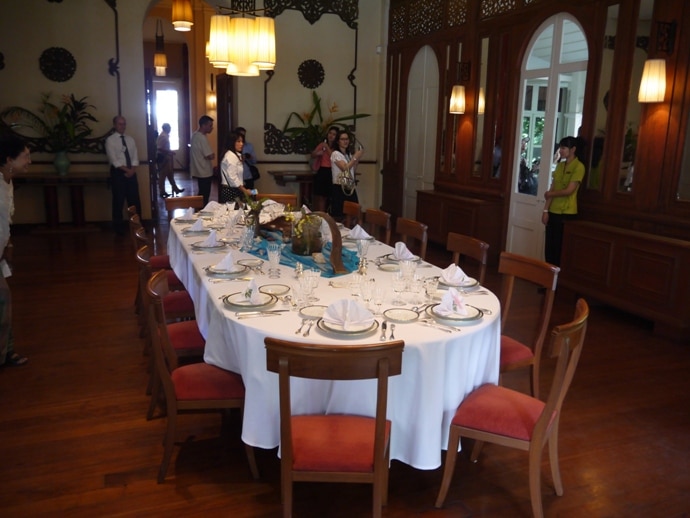 When we visited, the Ambassador, Thierry Viteau, was on hand to chat to visitors.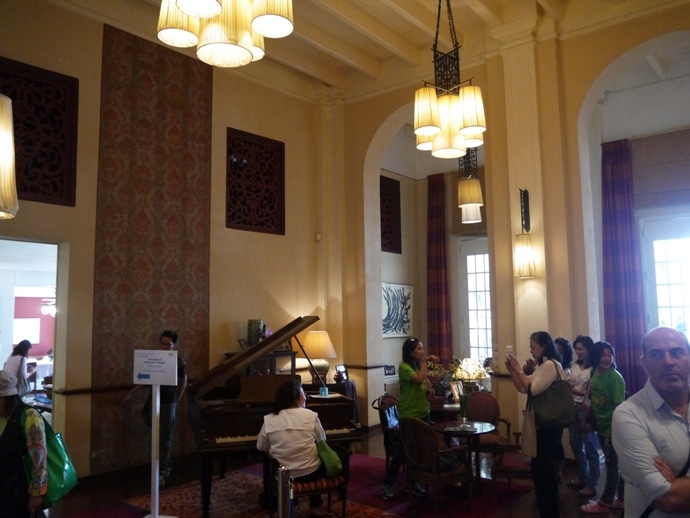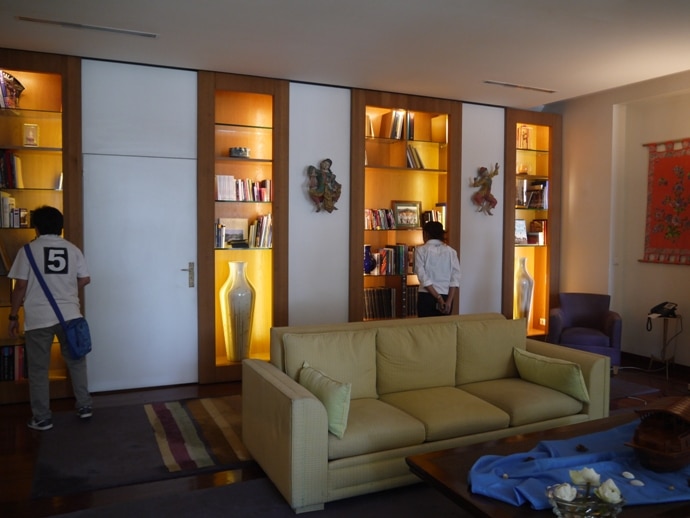 The house has a garden at the front that overlooks the Chao Phraya River.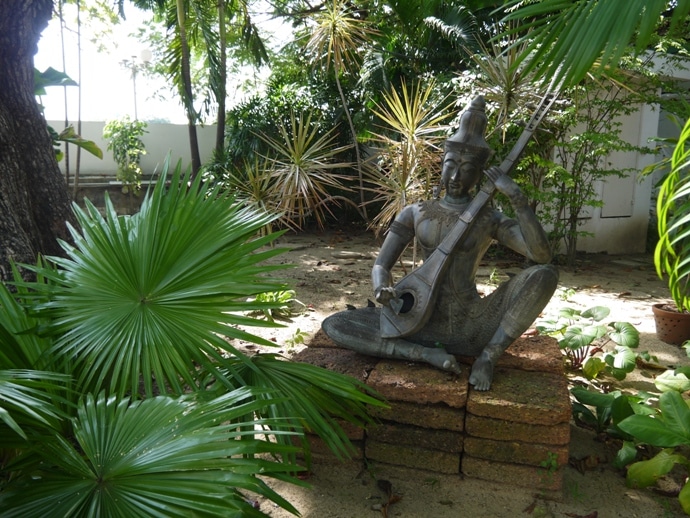 Just behind the house is the French Embassy which is a very modern building, in complete contrast to the Ambassador's house.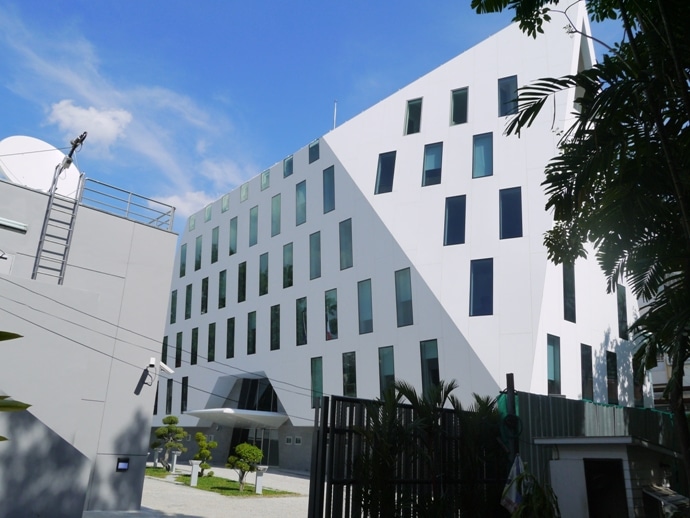 There are lots of attractions in this area to keep you busy for days or weeks. Try this Silom Walking Tour in the area around the French Embassy.
Location
The French Embassy and Ambassador's Residence is located at 35 Charoenkrung Soi 36, Bangrak, Bangkok.
Where To Stay In Bangkok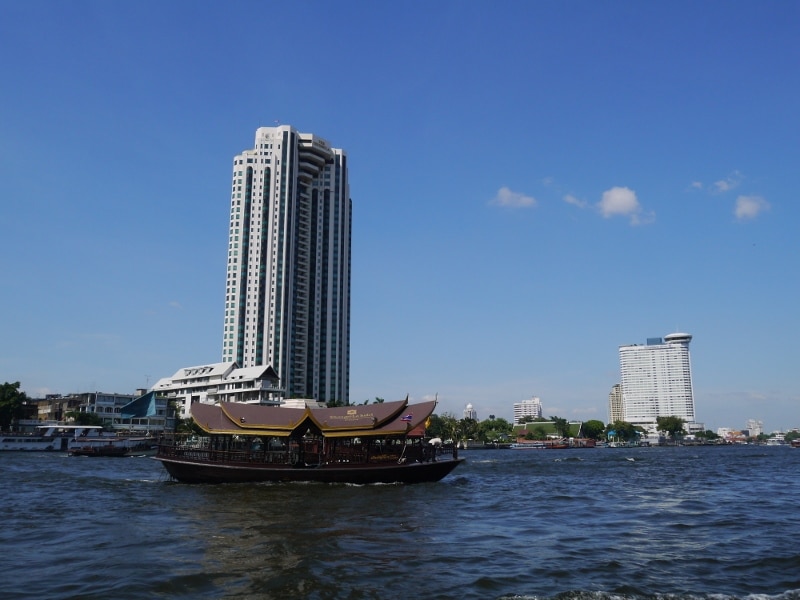 If you want to stay in a hotel along the Chao Phraya River, see Bangkok's Best Riverside Hotels for a selection of the best. For other hotels in Bangkok, head over to Agoda Bangkok.