There's a reason that "healthcare tourism" is booming in Thailand. Most of Thailand's private hospitals offer excellent treatment at very reasonable rates, and if you're staying in Bangkok, you'll have a very wide choice of hospitals to choose from.
There are quite a number of excellent Thai hospitals all across Bangkok and even outside of the capital (more than I can list here, that's for sure!), but in this overview I'm going to be covering only the six best hospitals in Bangkok that a foreign traveler, expat or "healthcare tourist" should consider using.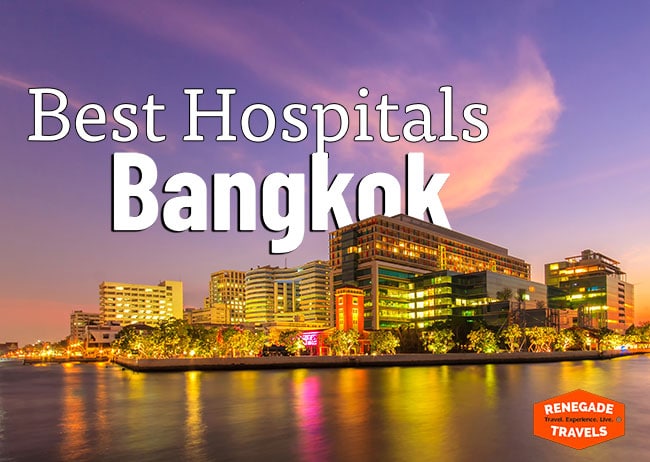 It's a good idea to know where your local hospital is just in case you need it in an emergency. Also, because Bangkok is so big, be sure find a nearby Bangkok hotel so that you don't have a long transit.
I've also included details for each of these best Bangkok hospitals, noting if there are any nearby Bangkok BTS stops or Bangkok MTR bus stops.
1. Bumrungrad International Hospital
Bumrungrad ranks as one of the top hospitals not just in Bangkok, but in all of Asia. Once you've had your first visit, you'll understand exactly why. The facilities are excellent, the staff are friendly and it's one of the most efficient and easy hospitals to use.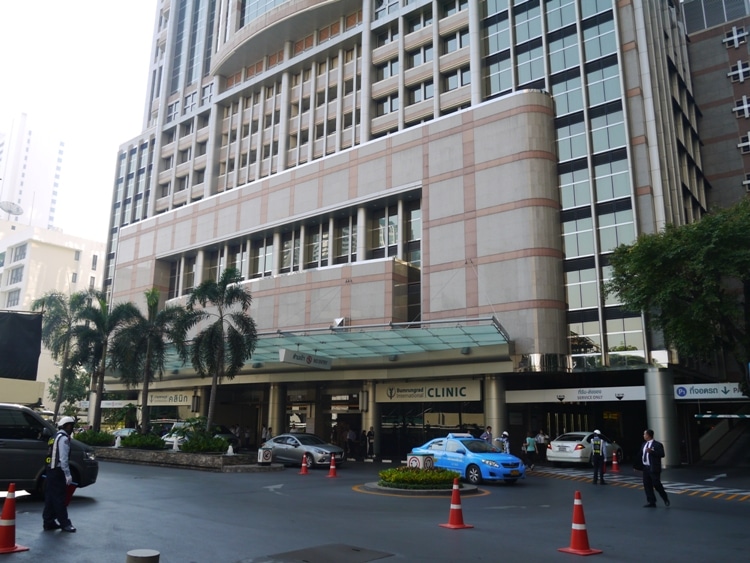 Even the Bumrungrad website is evidence of their professionalism. Based on my own experience, this is my favorite hospital to visit. Honestly, it feels more like a hotel than a hospital! The service is first-class and the prices are reasonable (especially when compared to hospitals in the United States!)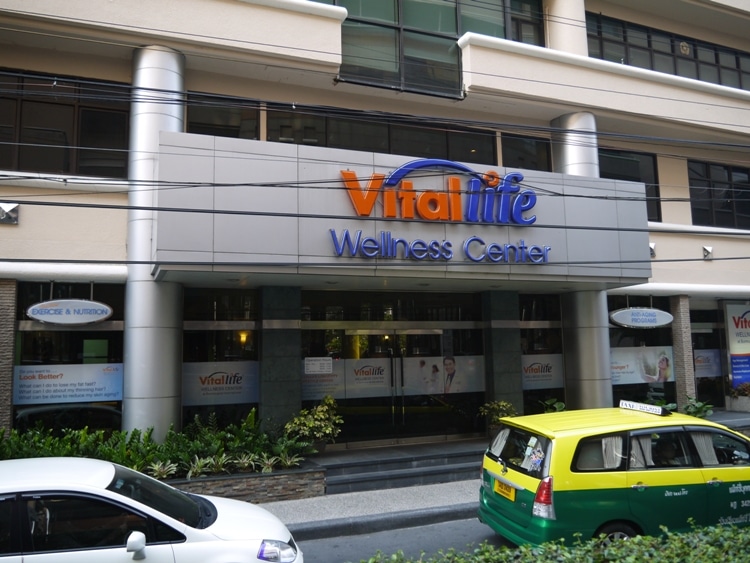 They also have a separate clinic called Vitallife that offers more sophisticated health checks, and this is the part I usually visit for my annual health check. The doctors here all speak perfect English and the staff and the nursing and reception staff are friendly and efficient.
Bumrungrad Hospital Details
2. Siriraj Hospital Bangkok
The Siriraj Hospital, located on the Chao Phraya River in Bangkok, is known as the largest and oldest hospital in Thailand. It's the primary teaching hospital, but it's also a great place to go
As you can tell from the quality of the buildings, this is a first-class hospital with a great location in the middle of Bangkok. If you're going to be staying along the river or in west Bangkok, this is probably going to be your best option.
Siriraj Hospital Details
3. BNH Hospital Bangkok
The BNH Hospital is another one of the best hospitals in Bangkok, located in the Silom area of the city. It's at the Sathorn end of Soi Convent, which many will know for its popular Thai street food.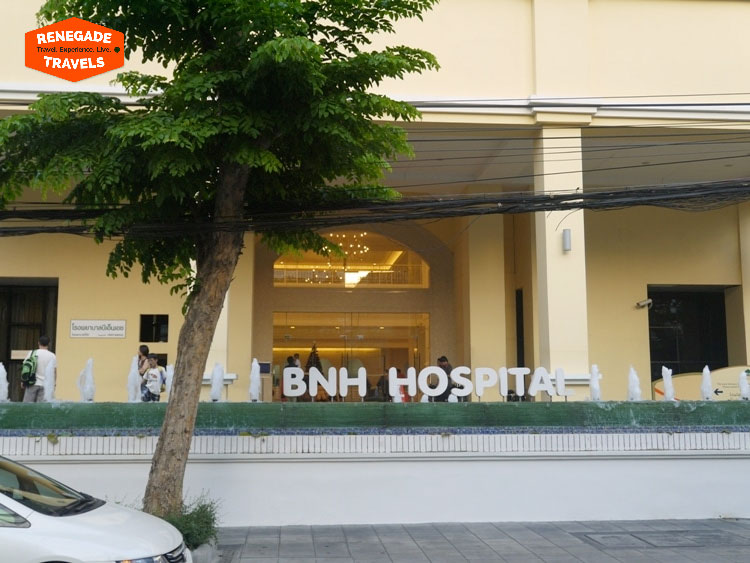 BNH Hospital is quite modernized and offers very good healthcare. Costs of care are quite reasonable, although I found some blood tests to be quite expensive compared to other hospitals. But they have some good health check packages that start at under 5,000 baht ($150).
BNH Hospital Details
4. Bangkok Christian Hospital
Bangkok Christian hospital is well known for offering very reasonably priced health checks and is located on Silom Road, just a short walk from Sala Daeng BTS station and Silom MRT station.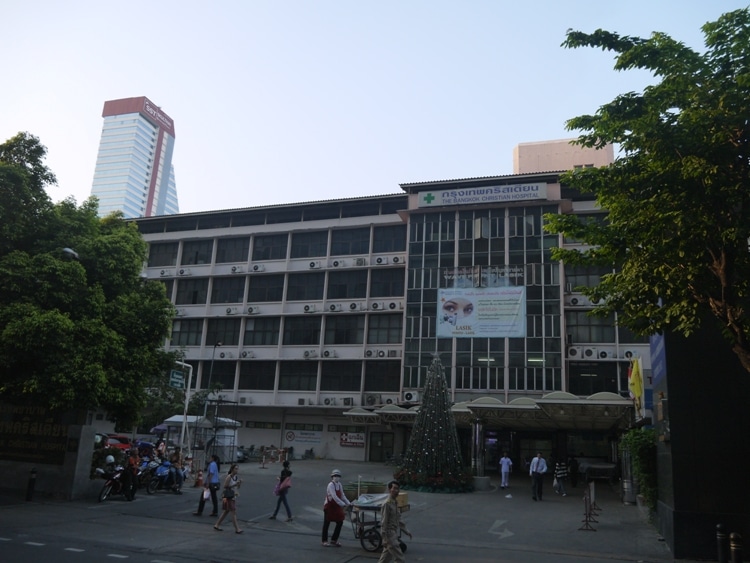 It's not one of the flashier hospitals in the city (like Bumrungrad or Siriraj), but if you're looking for a simple checkup at a cheap price, it's an excellent option.
The Bangkok Christian Hospital is located right across the road from United Building. This is a good place for a basic health check-up but they don't do some of the more sophisticated tests.
Bangkok Christian Hospital Details
5. Piyavate Hospital Bangkok
Piavate Hospital in Bangkok is pretty well-known as a place to get cosmetic surgery. Apparently lots of Japanese men visit Piyavate to get penis extensions. (true story)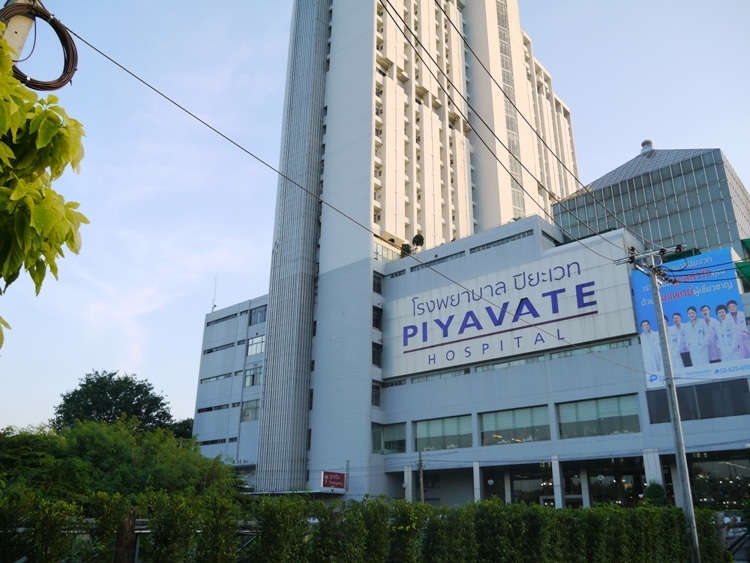 Rest assured, cosmetic surgery is not all that they do. Like all other private hospitals in Bangkok, health checks are available and are relatively cheap to have done.
Piyavate Hospital Details
6. Saint Louis Hospital Bangkok
This is the closest hospital our condo and is located only a few minutes' walk from Surasak BTS station. It's a fairly modern hospital that offers a full range of services.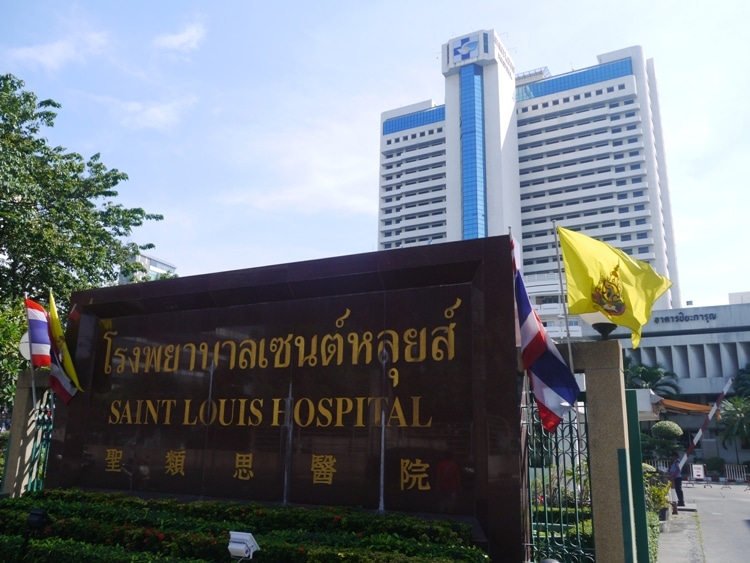 If you get a health check up here they will give you a 100 baht voucher to spend at the food court. Results are usually available in a few hours.
Saint Louis Hospital Details
Final Thoughts | Best Private Hospitals in Bangkok
As I said in the introduction, this list of the six best hospitals in Bangkok, Thailand only scratches the surface of what's available in the city. Still, if I had to give you only one recommendation, I would say to try Bumrungrad International Hospital. It's remarkable, in my opinion.
If you're traveling to Bangkok specifically for the purpose of healthcare, getting a good hotel near the hospital is a must. Get the best reviews and recommendations for Bangkok hotels on Agoda (which has the best selection of Asia hotels in general).
Do you think there's a worthy Bangkok hospital that needs to be added to this list? Leave a comment below to let me know!