There's a reason that "healthcare tourism" is booming in Thailand. Most of Thailand's private hospitals offer excellent treatment at very reasonable rates, and if you're staying in Bangkok, you'll have a very wide choice of hospitals to choose from. This list is just a personal overview of the ones I've come across, but there are others located in districts that I've never visited.
It's a good idea to know where your local hospital is just in case you need it in an emergency. If you're planning to visit Bangkok, be sure to check out the great range of hotels at Agoda.
Bangkok Christian Hospital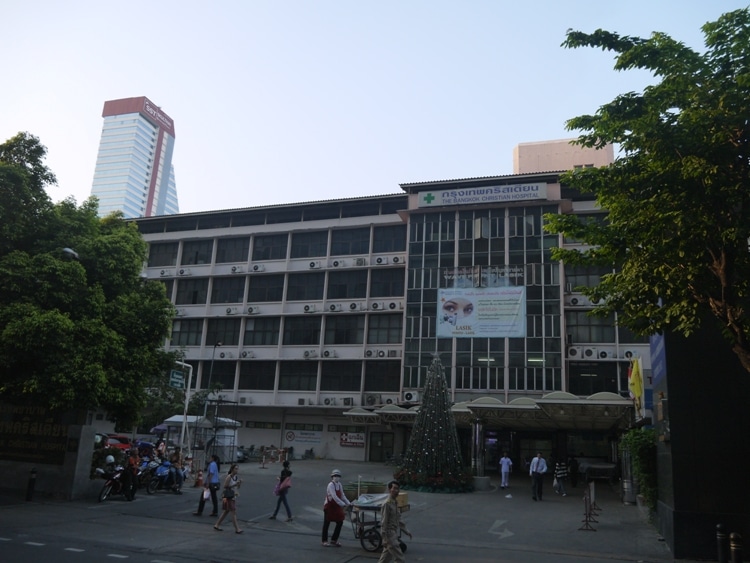 Bangkok Christian hospital is well known for offering very reasonably priced health checks and is located on Silom Road, just a short walk from Sala Daeng BTS station and Silom MRT station. It's right across the road from United Building. This is a good place for a basic health check-up but they don't do some of the more sophisticated tests.
Bangkok Christian Hospital Details
Address: 124 Silom Road, Silom, Bangkok
Nearest BTS: Sala Daeng
Nearest MRT: Silom
Website: bch.in.th (Thai)
BNH Hospital
This is another hospital in the Silom area and is located at the Sathorn end of Soi Convent. Many will know this street for its very popular street food. BNH Hospital recently been modernized and offers very good healthcare. Costs of quite reasonable, although I found some blood tests to be quite expensive compared to other hospitals. But they have some good health check packages that start at under 5,000 baht ($150).
BNH Hospital Details
Address: Convent Road, Silom
Nearest BTS: Sala Daeng
Nearest MRT: Silom
Website: bnhhospital.com
Bumrungrad Hospital Bangkok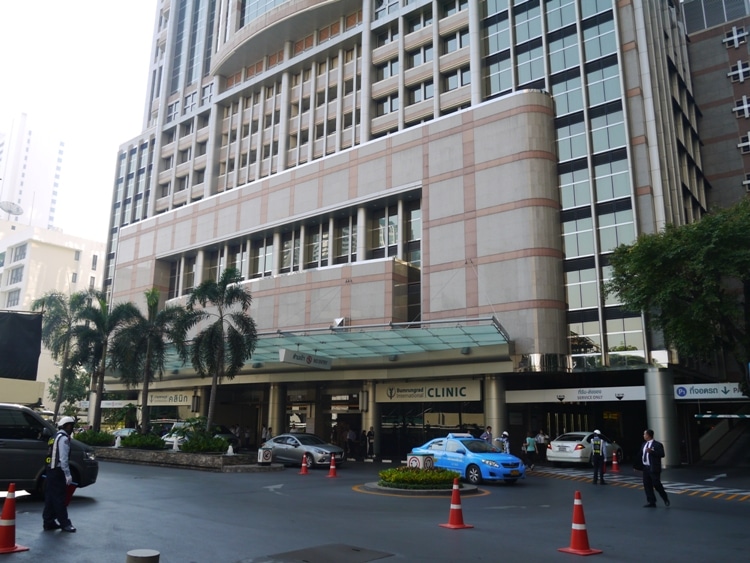 Bumrungrad is my personal favorite. Most of the hospital is ultra-modern and seems more like a hotel than a hospital. The service here is first class and the prices are reasonable.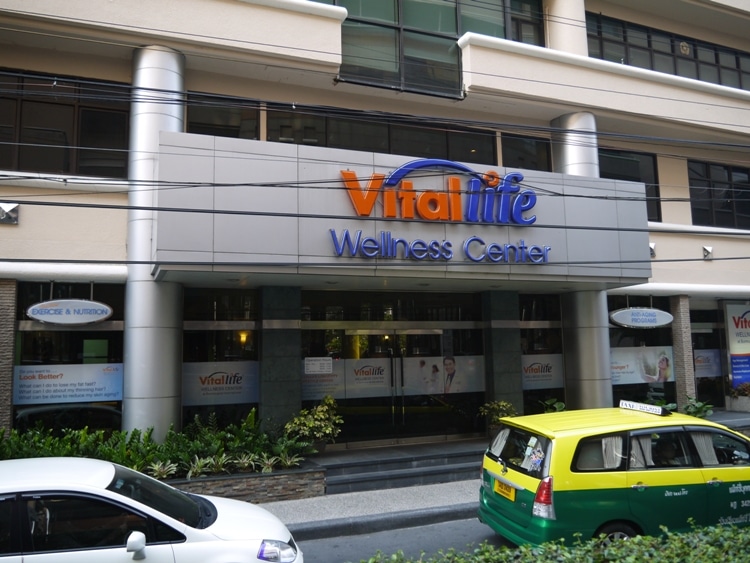 They also have a separate clinic called Vitallife that offers more sophisticated health checks, and this is the part I usually visit for my annual health check. The doctors here all speak perfect English and the staff and the nursing and reception staff are friendly and efficient.
Bumrungrad Details
Address: 33 Sukhumvit Soi 3, Wattana
Nearest BTS: Phloenchit & Nana
Website: bumrungrad.com
Piyavate Hospital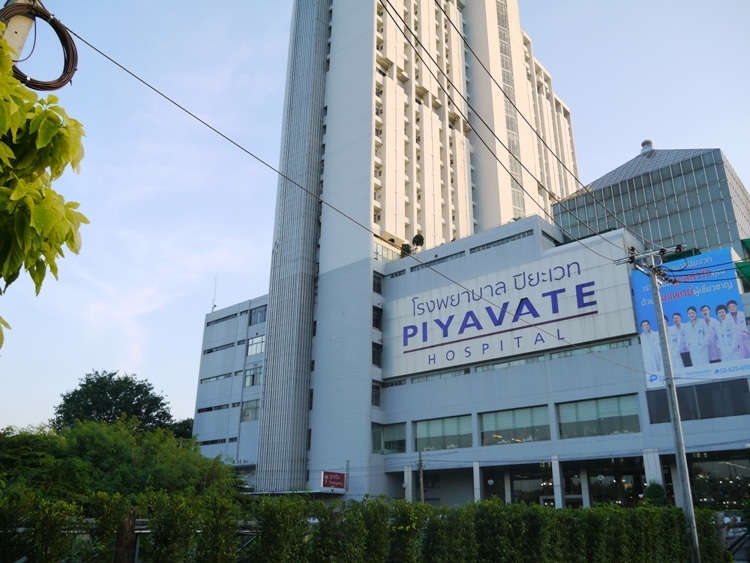 Piavate Hospital is pretty well-known as a place to get cosmetic surgery. Apparently lots of Japanese men visit Piyavate to get penis extensions. So now you know. But that's not all they do there, and like all other private hospitals in Bangkok, health checks are available.
Piyavate Hospital Details
Address: 998 Road, Canal Road (9) Bang Kapi
Nearest MRT: Rama 9 (take a taxi from there)
Website: piyavate.com
Saint Louis Hospital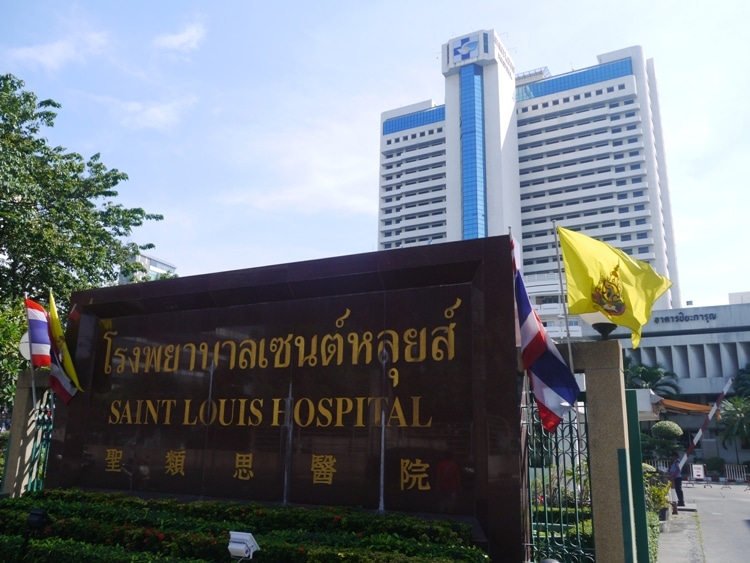 This is the closest hospital our condo and is located only a few minutes' walk from Surasak BTS station. It's a fairly modern hospital that offers a full range of services. If you get a health check up here they will give you a 100 baht voucher to spend at the food court. Results are usually available in a few hours.
Saint Louis Hospital Details
Address: 27 South Sathorn Road, Sathorn
Nearest BTS: Surasak
Website: saintlouis.or.th (Thai)
Siriraj Hospital
Siriraj Hospital is on the west side of the Chao Phraya River, so is handy for anyone that lives along the river or in West Bangkok. This is a first class hospital located right next to the river.
Siriraj Hospital Details
Address: 2 Wang Lang Road, Bangkok Noi
Nearest Pier: Wang Lang (Take BTS to Saphan Taksin, then a boat to Wang Lang Pier)
Website: si.mahidol.ac.th/en/
Hotels In Bangkok
If you're planning to come to Bangkok, be sure to check out the great range of hotels at Agoda.