Khao San Road featured in the 2000 film The Beach, and is the area of Bangkok that's often referred to as Party Central. If you want to buy cheap t-shirts or jewelry, eat deep fried bugs, or just party all night, then this is the place to head to. It's also the main backpacker area of Bangkok.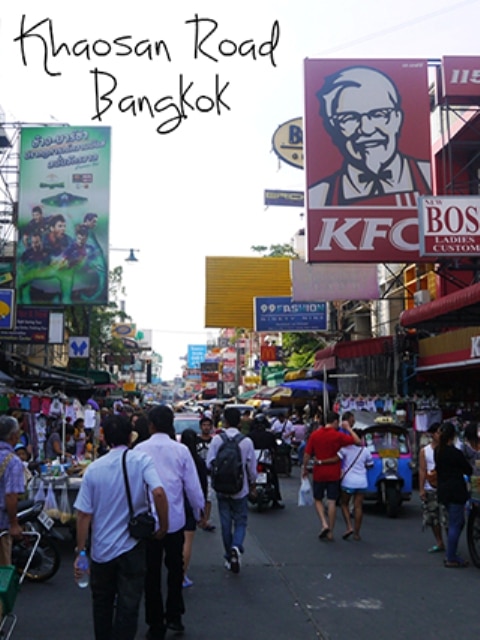 Khao San Road is busy day and night all days of the week. It's a pleasant place to spend a few hours wandering around in the afternoon, and most goods here are at bargain prices.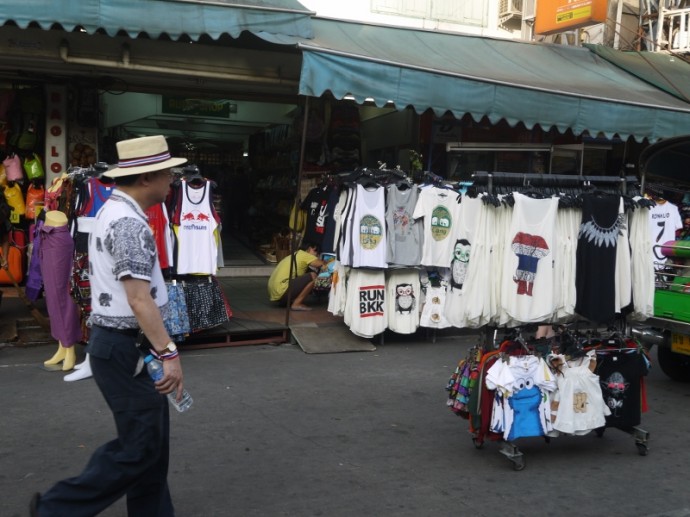 Hotels, bars, restaurants and stalls line both sides of the street and all sorts of food is on sale here. It's somewhere we often head to for a day out.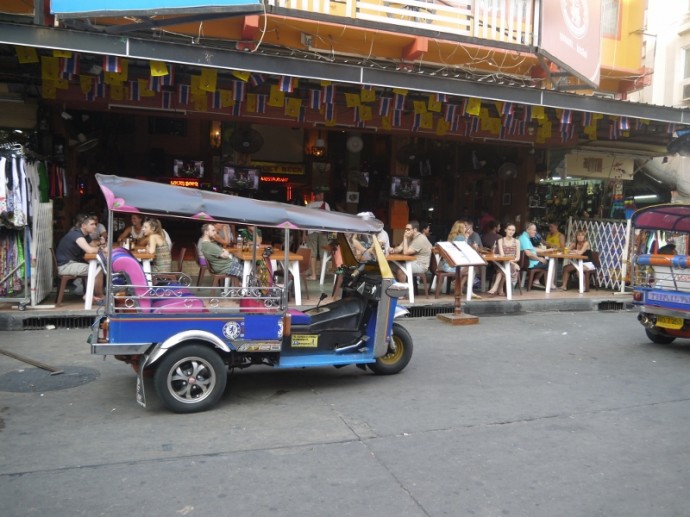 Even during the daytime many bars are fairly busy. At night they are packed.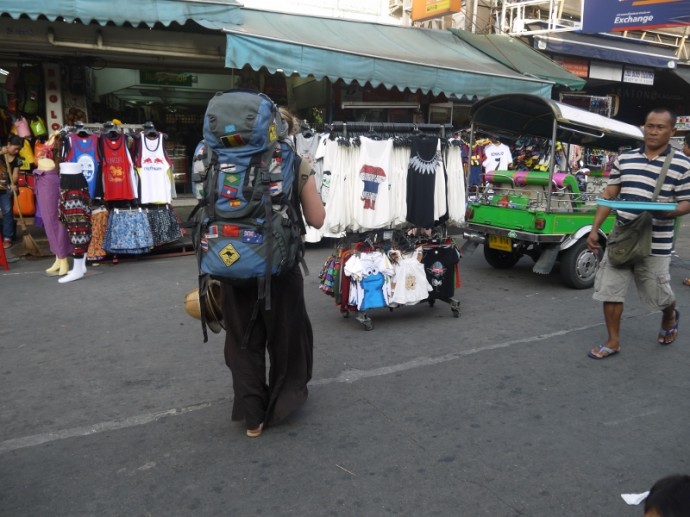 You'll see plenty of backpackers wandering up and down the street here, often loaded down with their extra large backpacks.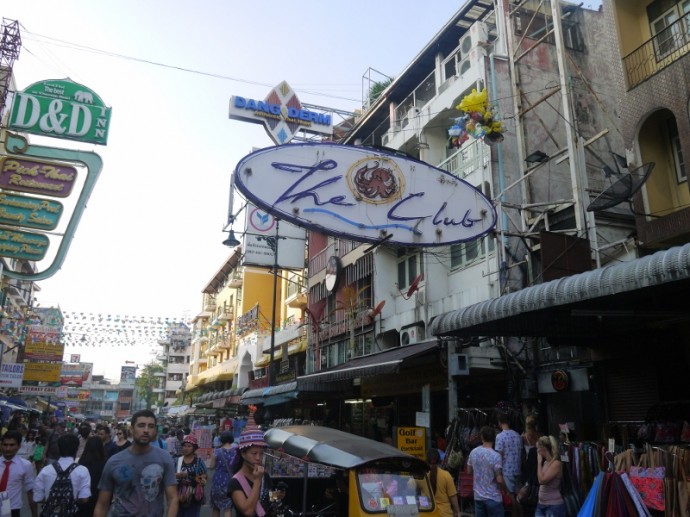 There are also a few clubs in this area, with the best one being The Club. Entry is free and drinks are very reasonable priced. We've been there many times and always had a great time.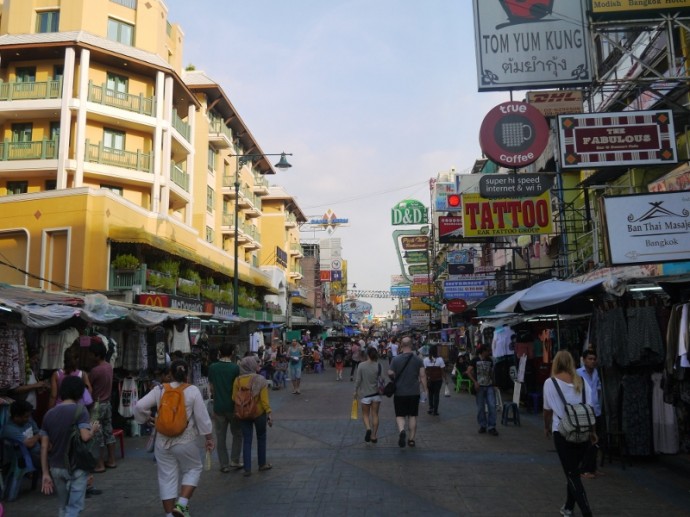 The street is usually closed to traffic, although a few cars and bikes still use it.
There is a police station at the end of the road, and also this fake policeman. You'll see these all over Bangkok. Within a few minutes walk from here you can take a vegetarian cookery course and see the fish that took over a flooded shopping mall.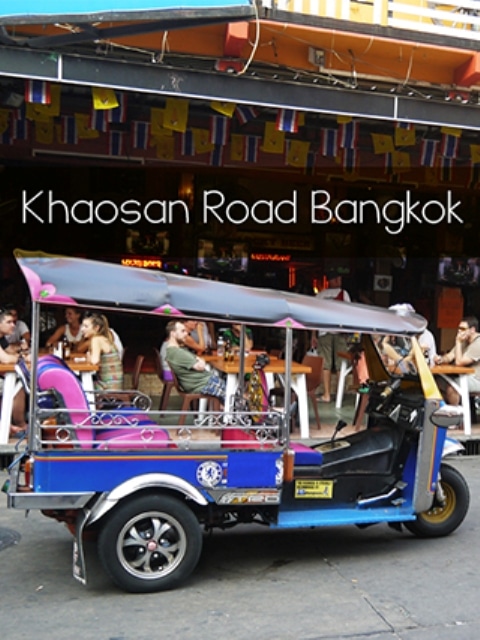 How To Get To Khao San Road
The easiest way to get to Khao San Road is either by taxi, tuk tuk or boat. You can only go by boat during the daytime though. This is usually how we get there.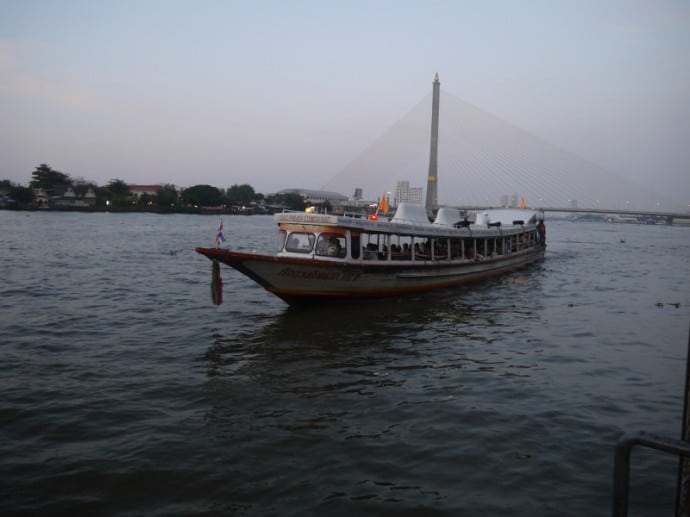 First of all you'll need to get to Phra Sathorn (Sathorn Pier). This is right next to the BTS (skytrain) station at Saphan Taksin. Just take the orange flag boat and get off at Phra Arthit. The journey takes around 30 minutes.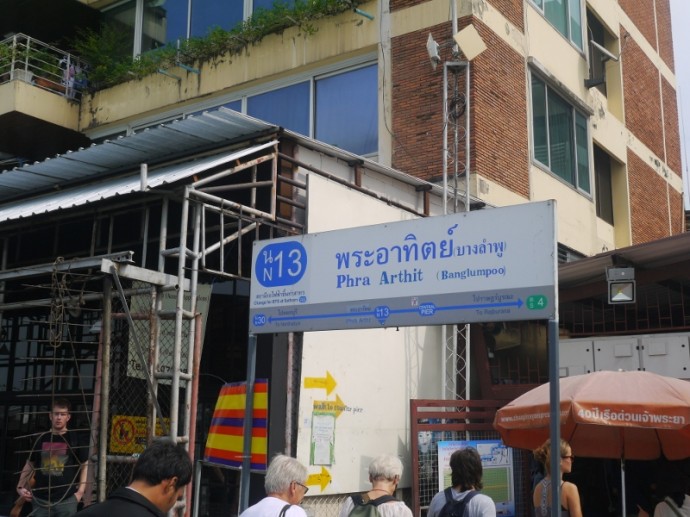 Khao San Road is only a few minutes walk from the pier, or you can take a tuk tuk. See Chao Phraya River Boat Routes for more info on getting boats along the river.
Hotels Near Khao San Road
Click here for hotels around the Khao San Road area.