For the next part of our trip around Northeast Thailand, we got a train from Khon Kaen to Udon Thani. There are only around four trains per day, with the most convenient for us being the 3rd class 09:42. The train is free for Thais and 25 baht ($0.80) for foreigners. Journey time to Udon Thani is 2 hours.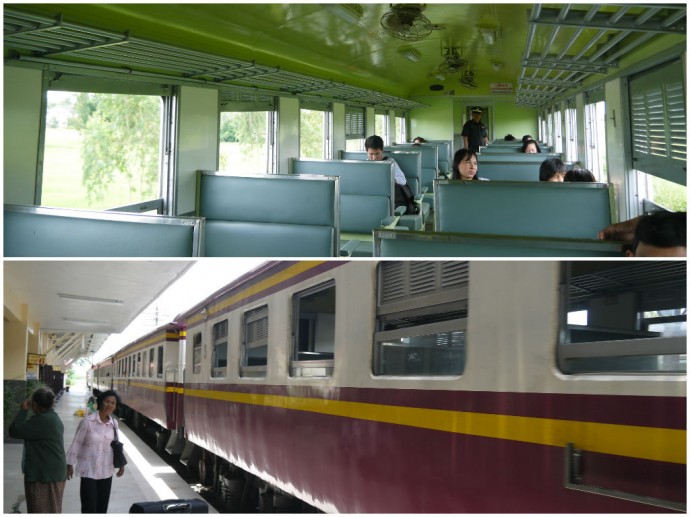 The train station in Khon Kaen is pretty close to the town center so very easy to get to. A tuk tuk from our hotel, Phanthipha Residence, cost 60 baht ($2). These's a good cafe right next to the train station, so you can grab a coffee while you wait for your train.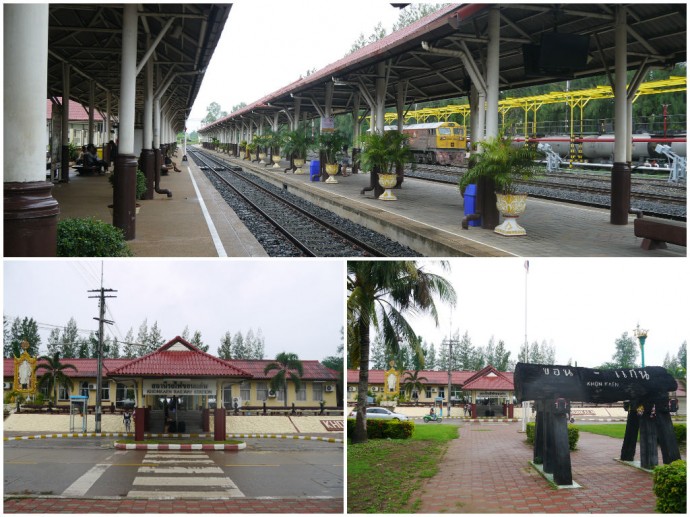 All the way from Khon Kaen to Udon Thani is very rural, with rice fields almost all the way along the side of the track.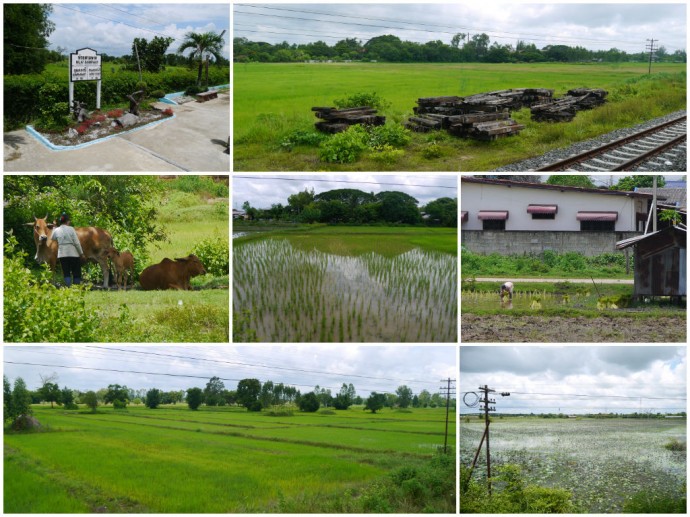 There were only a few food and drink sellers on the train, as the train was fairly empty. The train was only a few minutes late leaving Khon Kaen and also a few minutes late arriving In Udon Thani.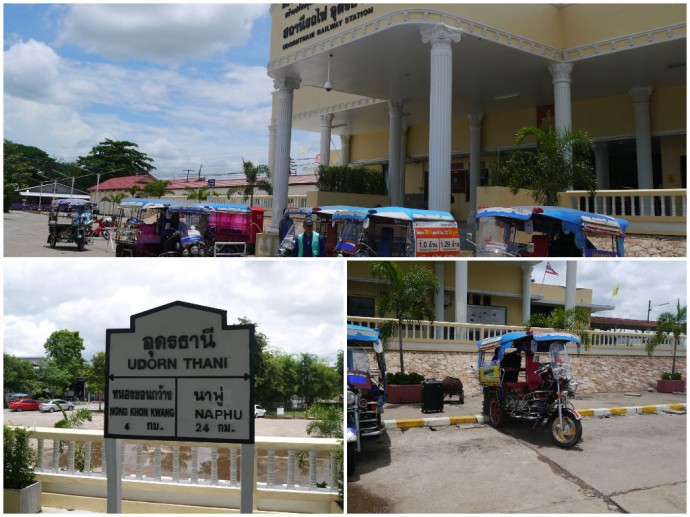 At the train station, the town name was spelled as Udorn Thani. I've never seen it spelled that way. The usually spelling is Udon Thani. There were plenty of tuk tuks waiting outside the train station, and it cost us 60 baht ($2) to go the short distance to our hotel, the City Inn.
Videos Of Train Journey And Udon's Yellow Duck
Hotels In Khon Kaen
While in Khon Kaen we stayed at Phanthipha Residence which we highly recommend. It's a great location in the city center and within easy walk of shops, restaurants and nightlife. It's also reasonably priced, with large and clean rooms, fast internet and kettle and cups for making tea and coffee. It also has a small fridge, large wardrobe and very good aircon. See our review of Phanthipha Residence.
For other hotels is Khon Kaen, check out Agoda Khon Kaen.
Hotels In Udon Thani
While in Udon Thani we stayed at City Inn. This is centrally located, and is close to the train station, bus station, UD Town and Central Mall.
For other hotels is Udon Thani, check out Agoda Udon Thani.