There are two vegetarian and vegan restaurants in Khukhan, both on the same street and about 20-30 meters apart. We were only there for a few hours so only had a chance to eat at one of them. The food was pretty spicy, as is to be expected in this area of Thailand, but it was also really delicious.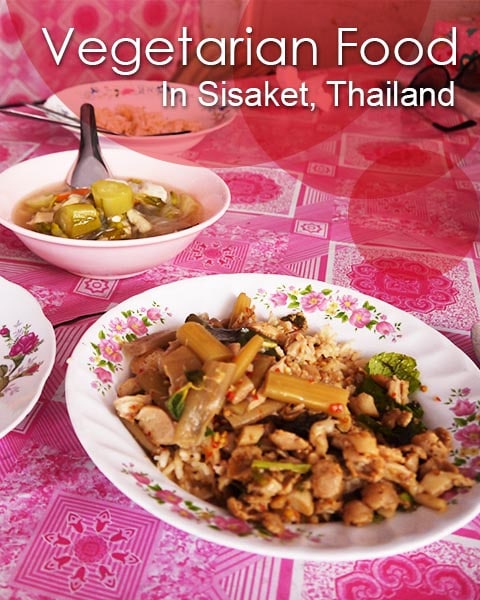 Both restaurants are on Soi Wisetsatcha. Just walk down the soi (road) and you'll see both vegetarian restaurants on your left. You can't miss them, as they have the yellow vegetarian signs outside.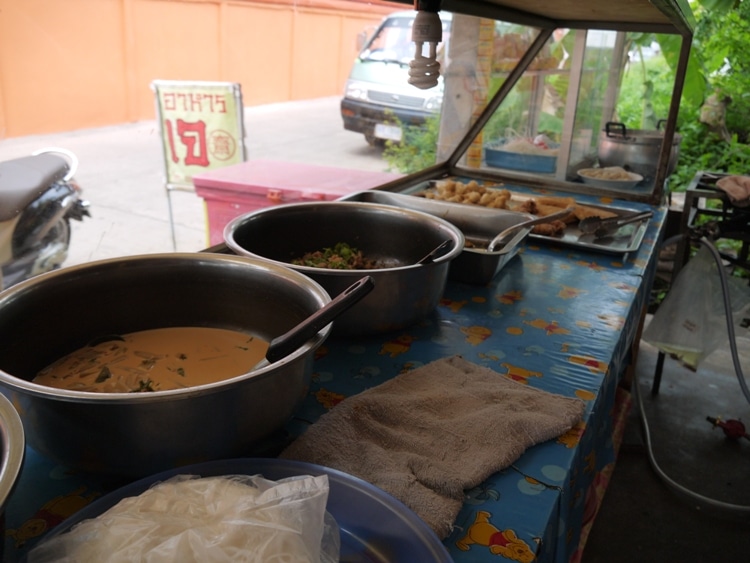 We ate at the first one. There was a choice of three main dishes and the two that I chose were very spicy. You can choose to have your food with rice or noodles. They also had a few vegetarian sausages and meatballs for sale when we visited.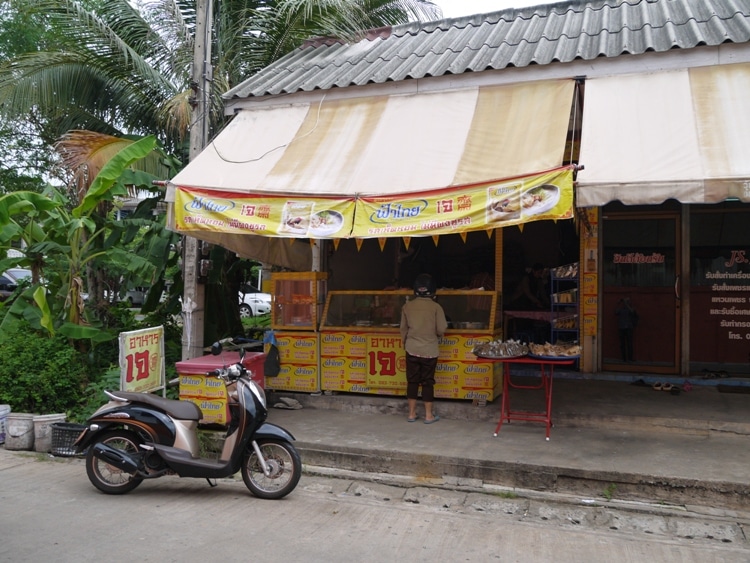 The shop also sells a variety of vegan snacks and also a large selection of soy protein products.
The restaurants are near the town center. Just look out for the above sign and walk down that soi. You'll be able to see both restaurants on your left as soon as you turn into the soi.
The food was very reasonably priced, although I don't know the exact price because we bought a few other things as well.
Hotels In Sisaket Province
There aren't many hotels in this area, but you'll find a few at Agoda Sisaket Province. This part of Thailand is well worth visiting, as you'll get to see the real Thailand without the tourists. The Beer Bottle Temple is also nearby.