Our main reason for traveling to Khon Kaen was to visit the King Cobra Village which is about 50-60 km from the city center. It was interesting, although a little disappointing for me, as many snakes and other animals were kept in small cages. It seems to be a mostly Thai attraction, as I didn't see any other foreigners there. The snake shows were interesting, but very short. The whole show only lasted around 5-10 minutes when we were there.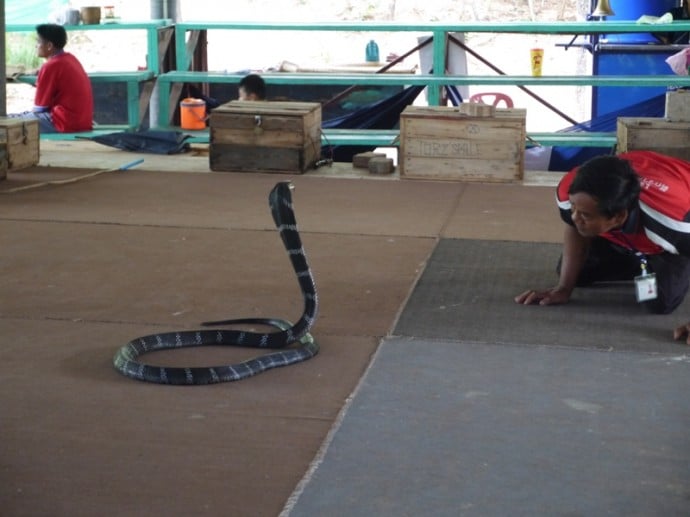 The show starts with six young Thai girls dancing with pythons. The pythons seem very tame and the children in the village learn to handle snakes from a very young age, so handling pythons is very normal to them.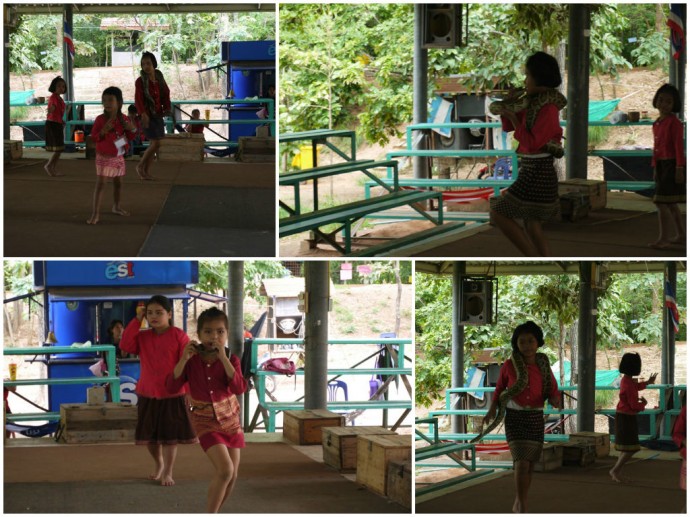 After the girls have finished dancing, it's on to the main part of he show, which has three men taking turns at Cobra Boxing. This is probably the most interesting part, although each man only spent around one minute with the cobra.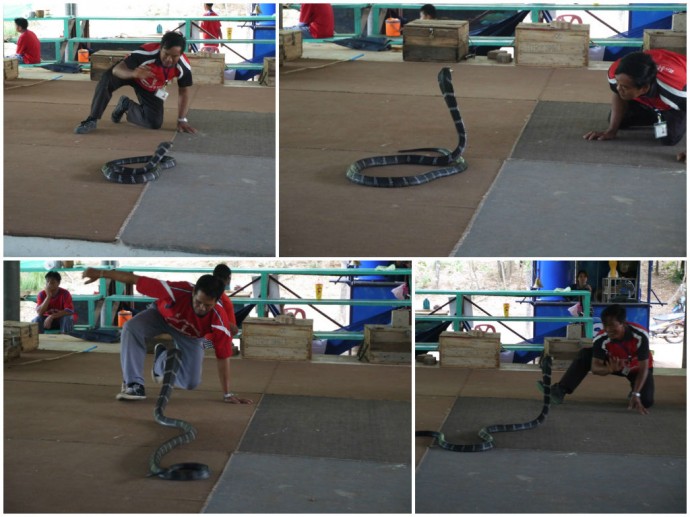 After the men, two very young boys play around with some very lively snakes. The first boy gets bitten on the leg at the end of his show, but it seemed like the snake only managed to bite his trousers. See video below.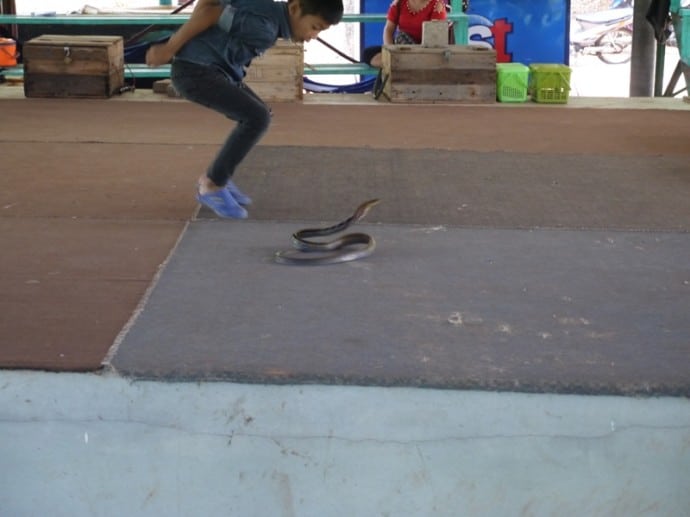 You can also walk around the village and see snakes in compounds, but many snakes and other animals were in very small cages. These were mostly in front of the shops and used as a way to attract customers. It was quite sad.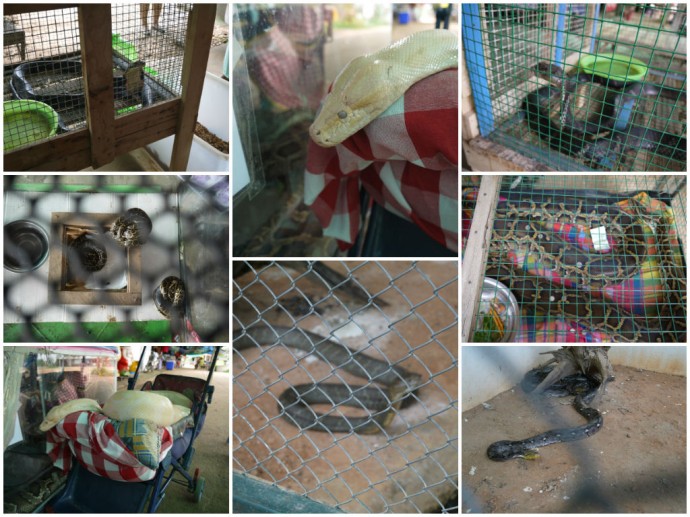 Videos From King Cobra Village, Khon Kaen, Thailand
How To Get To King Cobra Village
The King Cobra Village is in Ban Khok Sa-Nga, which is around 50-60 km from Khon Kaen city center. To get there by car, take Route 2 out of the city heading north, and follow this for around 35 km. You'll then see signs for Route 2039. Follow this road for 15 km and you'll see a sign to the King Cobra Village. It's just a small sign, so make sure you don't drive passed it. It's about a further 2 km from that turn-off. I think it's possible to get a bus there, but you'll need to enquire locally. It would be much easier to hire a car or a taxi, so I'd suggest doing that if you can afford it.
Hotels In Khon Kaen
While in Khon Kaen we stayed at Phanthipha Residence which we highly recommend. It's a great location in the city center and within easy walk of shops, restaurants and nightlife. It's also reasonably priced, with large and clean rooms, fast internet and kettle and cups for making tea and coffee. It also has a small fridge, large wardrobe and very good aircon. See our review of Phanthipha Residence.
For other hotels is Khon Kaen, check out Agoda Khon Kaen.