We decided try a different hotel to usual for our 2-day stay in Surin, and opted for the Maneerote Hotel, which is just a short walk from the day market and also the night market, but around 2-3 km from the bus and train stations. It was a great choice though and we'll definitely be staying there again next time we're in Surin.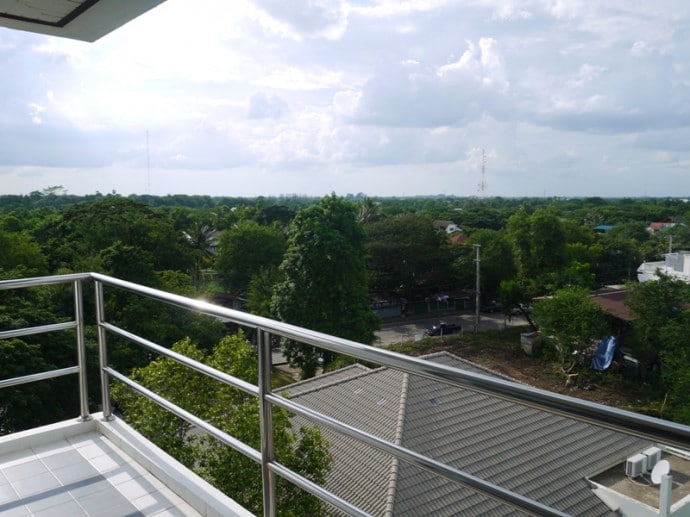 There was a lot to like about this hotel, with one of the best aspects being the view from our 6th floor VIP room. It had floor to ceiling windows the length of the room with fantastic views over the countryside just outside the city. You could also see the city center rooftops to the right – see video below.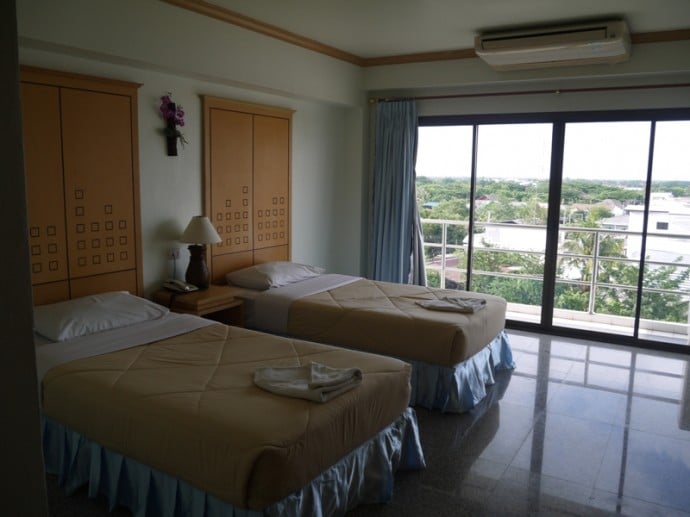 All the rooms at this hotel are quite spacious, with the VIP rooms being particularly spacious. The only drawback is that the VIP rooms have twin beds. But you can push the beds together to make a large double bed.
Our room at plenty of storage space, TV, fridge and table and chairs. The aircon worked very well and cooled the room quite evenly all over.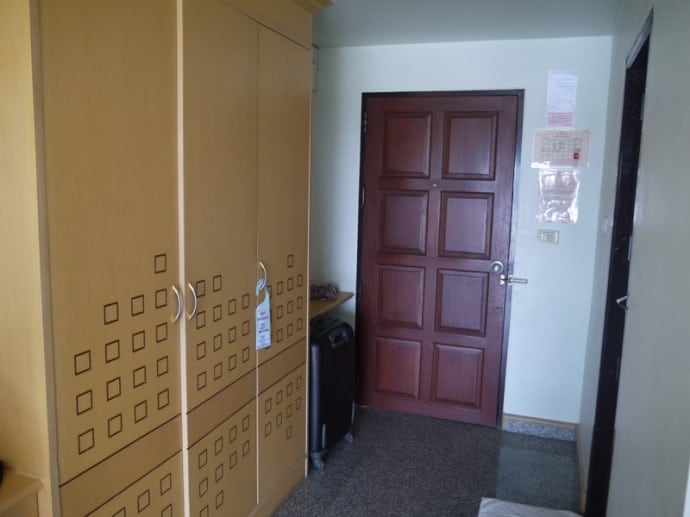 Our room had triple wardrobe space, with separate luggage space next to it.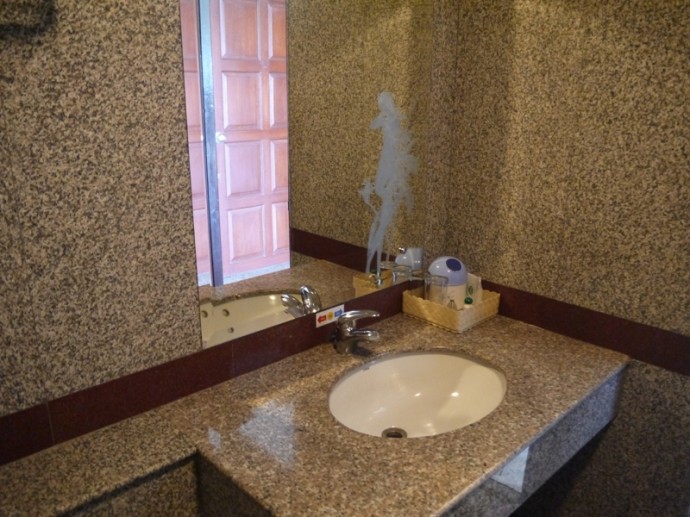 The bathroom was a decent size and had a separate shower area, as is not often the case in Surin hotels.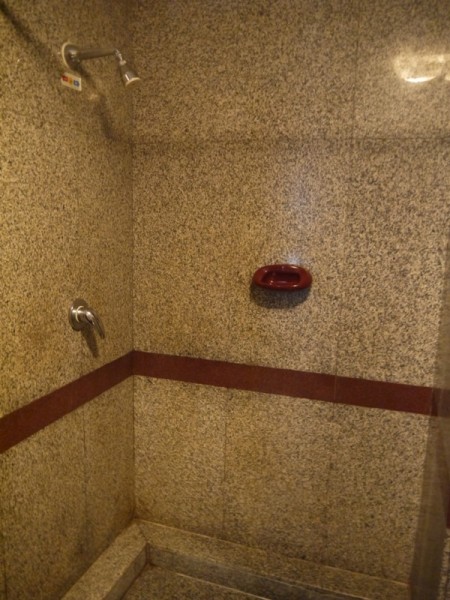 Another very pleasant surprise about this hotel was that the internet speed was pretty good, and much, much better than what we've had at other hotels in Surin. For us it's worth staying here for that alone. When I tested the internet speed at speedtest.net it was 3.95 Mbps download and 3.04 Mbps upload.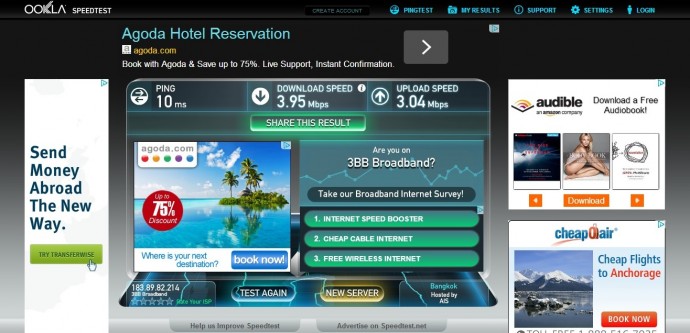 Breakfast isn't included in the price of the room, but there is an extensive breakfast menu to choose from, including a great choice of vegetarian dishes. A full breakfast costs 100 baht ($3). This is served in the cafe that's part of he hotel. They also serve great coffee and have an extensive, and reasonably priced, food menu.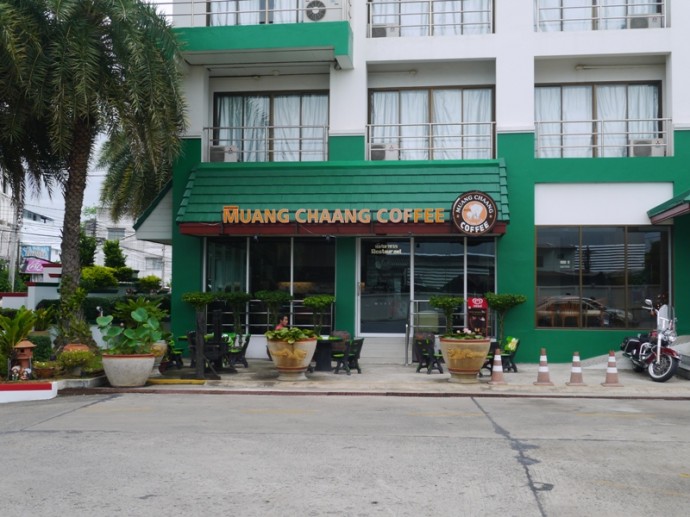 This hotel has some quite bad reviews on Agoda, and that is what has put us off staying here in the past. But those reviews are now a few years old and the hotel deserves a much higher rating. Personally, I think this is one of the best hotels in Surin city center. We had a spacious room, great views and fast internet.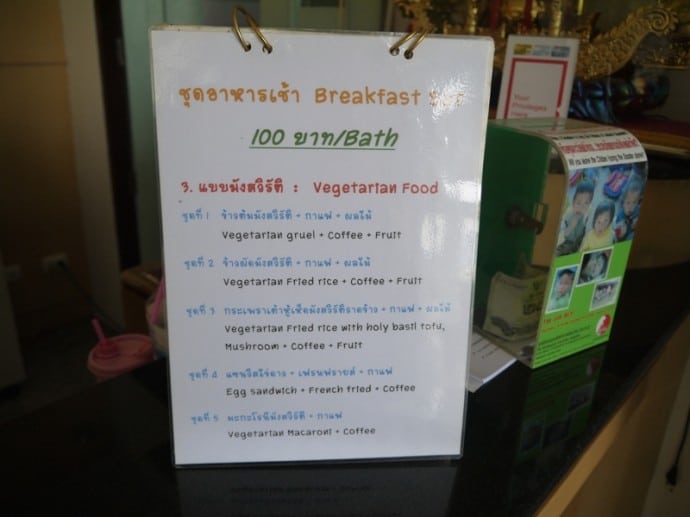 The staff here are also very friendly and helpful and we thoroughly enjoyed our stay. The hotel has a large car park, so you won't have any worries about parking if you come by car.
Click here to book a room at Maneerote Hotel via Agoda.
Click here to know how we traveled from Bangkok to Surin by Bus.
Video Of 6th Floor VIP Room View