Phanom Sawai Forest Park is located in Thailand's northeastern province of Surin, and is around 20 km from the city center. To get there by car, take the road to Prasat for 14 km, then turn right and follow the road for a further 6 km. The park is noted for its three peaks, Buddha statues and views of the surrounding countryside. The three peaks are Phanom Srei, Phanom Preah and Phanom Krol.
Phanom Srei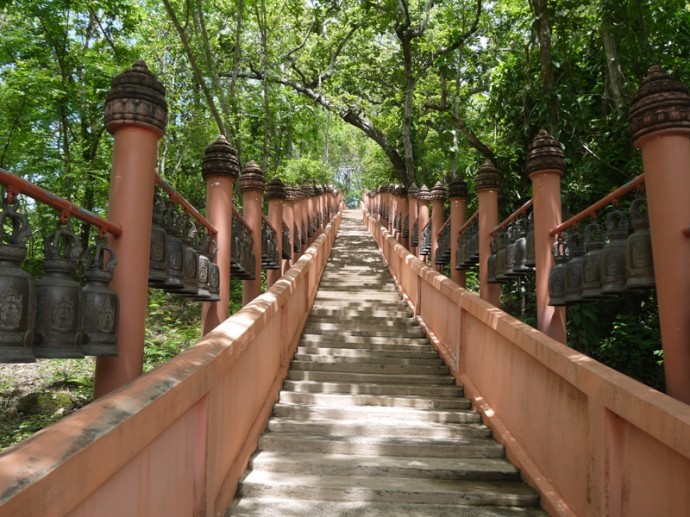 At Phanom Srei you'll see these steps leading up to the Buddha image. The are 1,080 bells on the way up, and at the bottom you can buy a stick to hit the bells for 50 baht.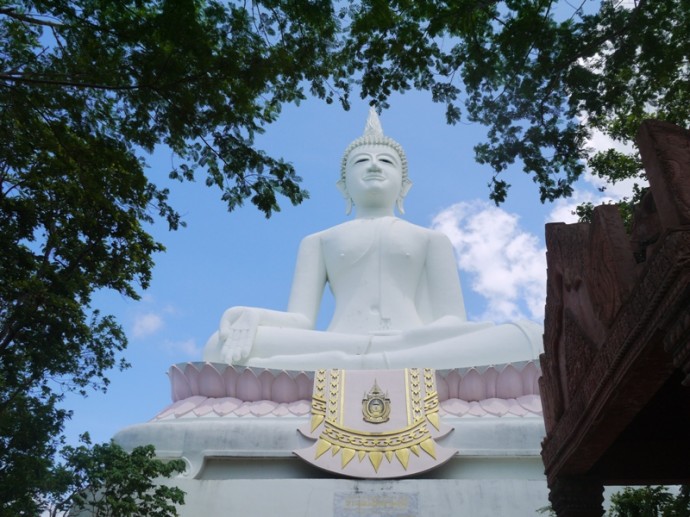 If you walk around to the back of the Buddha image, you can walk out onto some rocks to get a great view of the surrounding countryside. Be very careful though, as there is a big drop and you could easily slip and seriously injure yourself.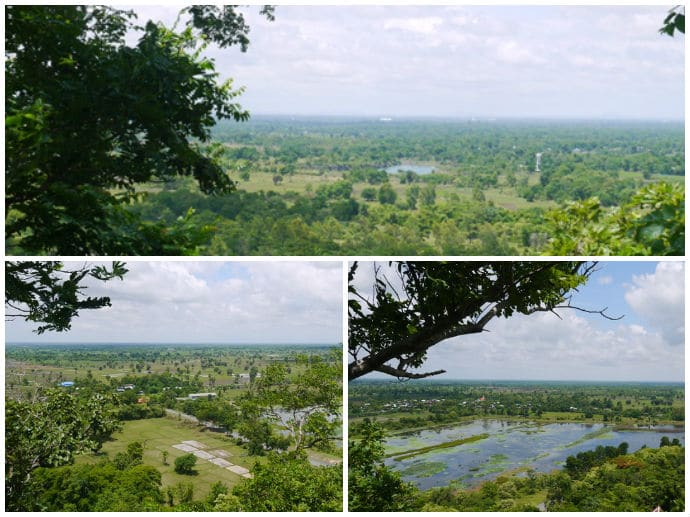 Phanom Preah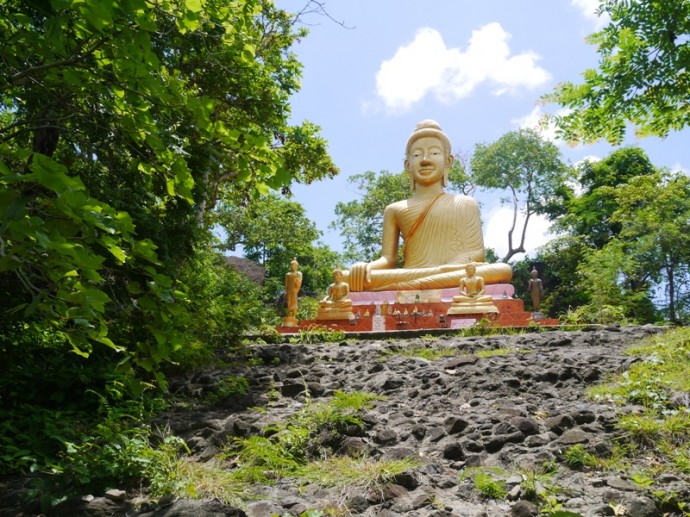 The second peak, Phanom Preah is just behind the temple. You can walk up one side of the hill and back down the other side. You'll see a large number of Buddha images on the hill, including the one above that is at the top.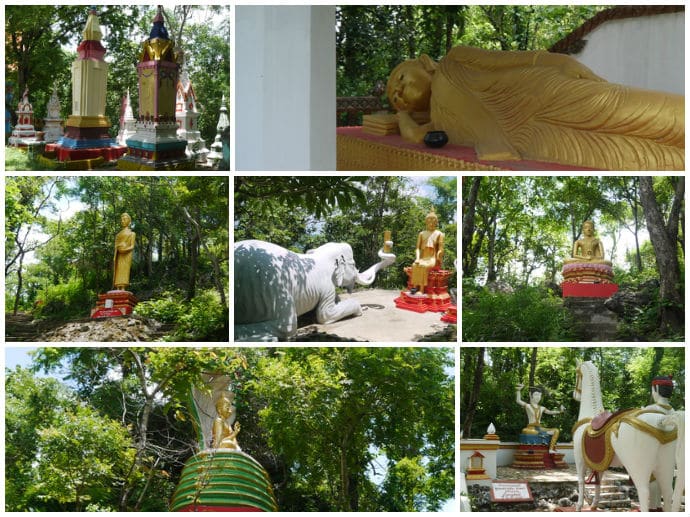 Phanom Krol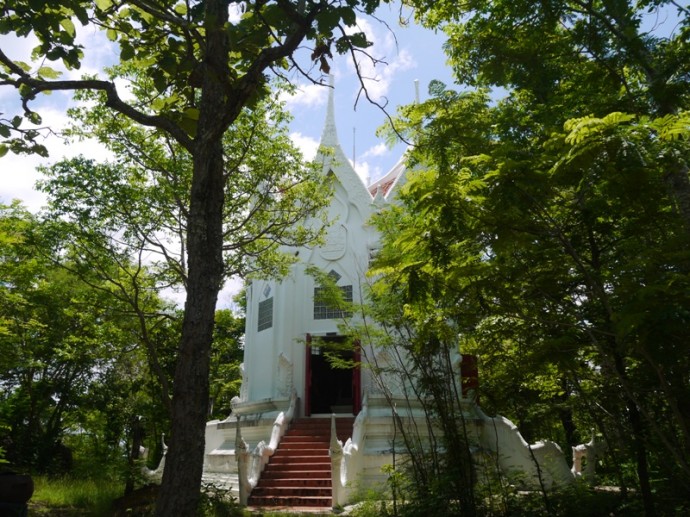 The third peak is Phanom Krol, and this is where you'll find an eight-porched hall that displays an imitation of Buddha's Holy Footprint.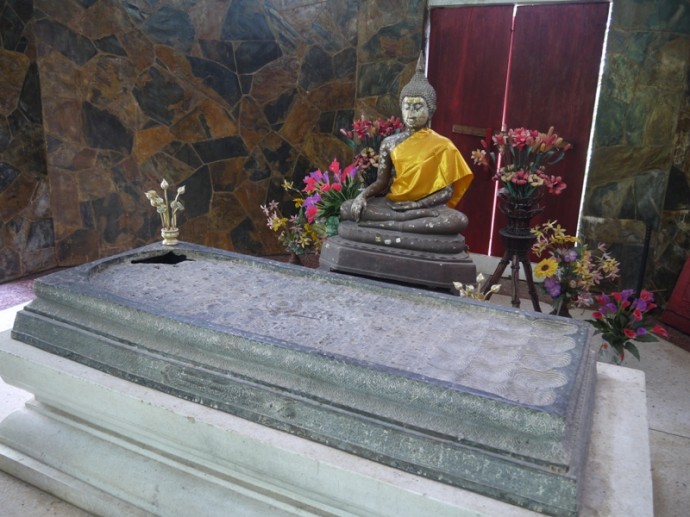 Phanom Sawai Forest Park Details
Opening Hours: 08:00-16:00 every day
Entrance Fee: Free for both Thai people and foreigners.
Hotels In Surin
For some great hotels in Surin, check out Agoda Surin.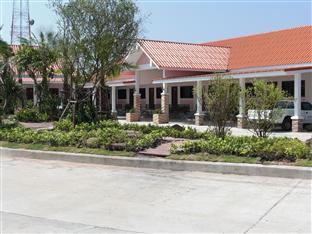 This hotel gets some of the best reviews on Agoda. Click here to book a room at Martina Hotel, Surin.
Click here to know how we traveled from Bangkok to Surin by Bus.