One of the easiest ways to get from Phnom Penh to Siem Reap is by bus. For our journey we chose to travel on the Mekong Express bus. We had a good experience traveling from Saigon to Phnom Penh with this bus company, so decided to stick with them. The cost was only $12 each, and they came to pick us up from our hotel. Total journey time was around six hours.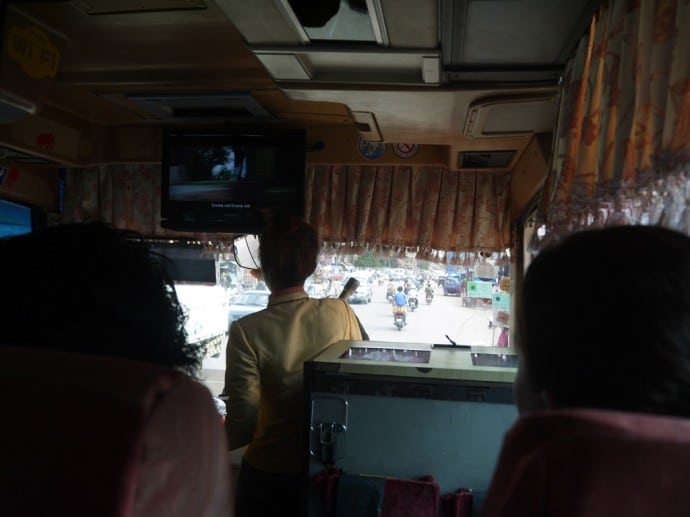 There are four Mekong Express buses from Phnom Penh to Siem Reap every day – at 07:30, 08:30, 12:30 and 14:25. The road between Phnom Penh and Siem Reap is pretty bad in places, so this really slows down the journey. The bus stops around half way for lunch. Restaurant is ok, but not great.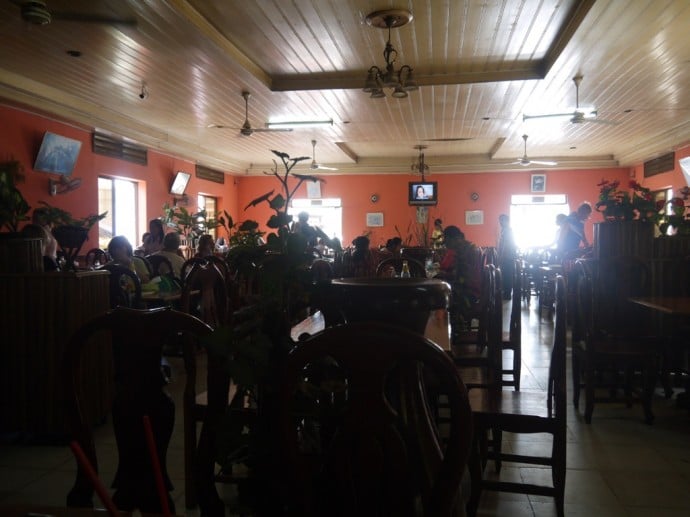 For those that don't have anyone picking them up when the bus arrives in Siem Reap, the Mekong Express bus company arranges tuk tuks. Ours cost $3 to Friendly Villa, near the night market area.The driver was very friendly and helpful, so we booked him for our trip to Angkor Wat the next day.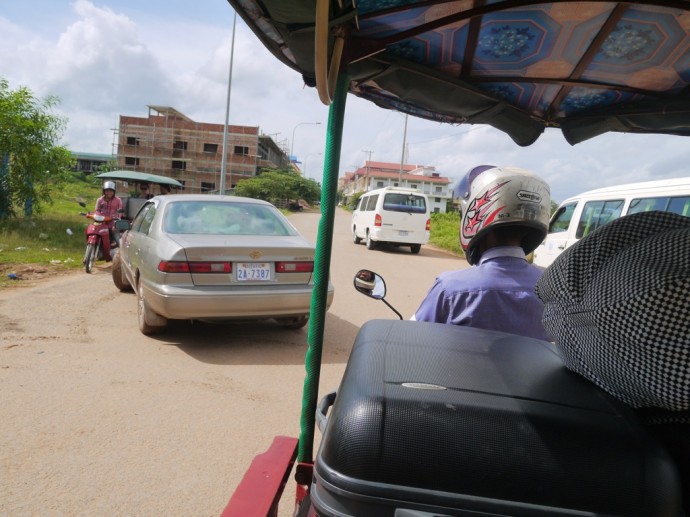 We were happy with our journey, and would take this bus again. You can book this bus online at catmekongexpress.com, or via your hotel or travel agent.
Hotels In Siem Reap
For our time in Siem Ream, we stayed at Friendly Villa and Cheathata Angkor Hotel.
Click here to book Friendly Villa via Agoda.
Click here to book Cheathata Angkor Hotel via Agoda.
Or click the link below to book any other hotel in Siem Reap.