Chatuchak (or Jatujak) Weekend Market is one of the world's largest markets and a must-see for most visitors to Bangkok. The market, also called JJ Market by locals, is popular with both locals and tourists and gets very packed on both Saturday and Sunday.
If you don't like crowds it's best to arrive early in the morning, as it's at its least busy then and also you'll avoid the hottest parts of the day. If you're planning to visit Bangkok, be sure to check out the great range of hotels at Agoda and you can check out our in depth Bangkok travel guide that can help you in your travel.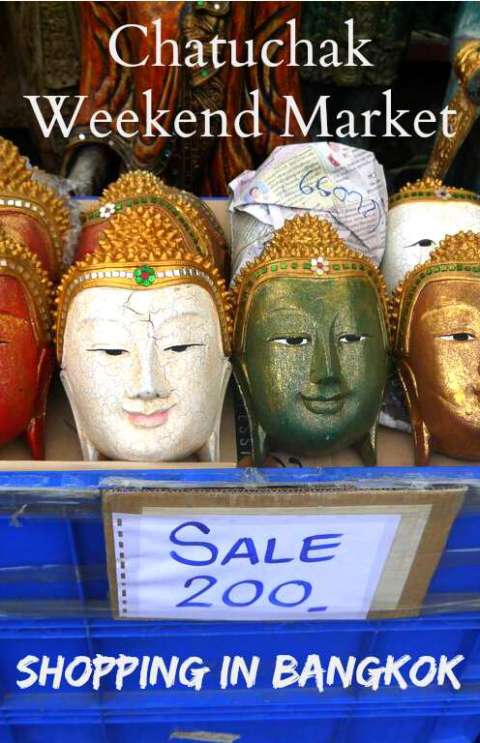 Help us spread the travel vibe by pinning the above image to Pinterest. Many thanks.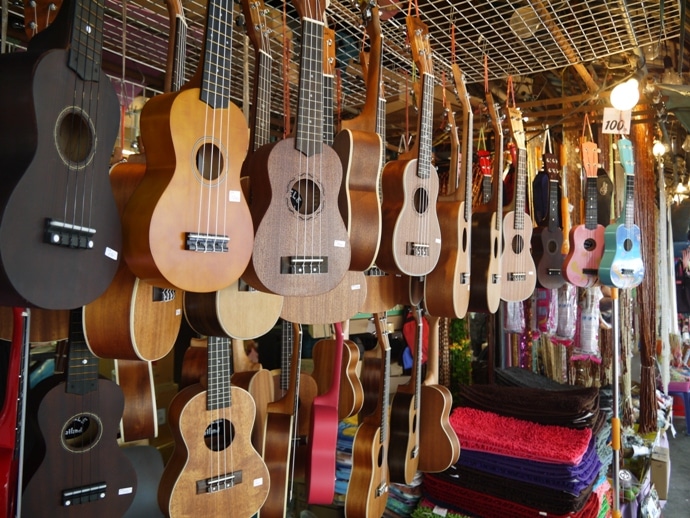 The market, which first opened in 1982, is split into 30 sections with over 9,000 shops selling all sorts of goods. These include food, clothes, new and old books, antiques, ornaments, handicrafts, ceramics, pets, plants and gardening equipment, to name just a few.
You could spend all day wandering around the market and you'll probably end up getting lost numerous times.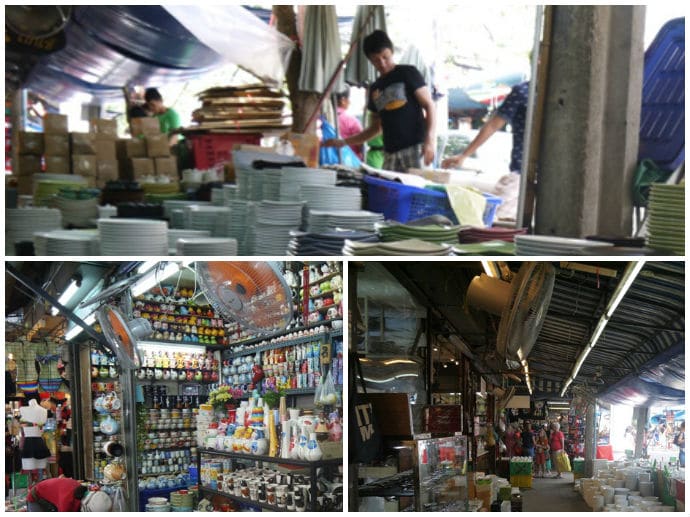 Tips For Making The Most Of Your Visit to JJ Market
Tip 1 – Get A Map
If you're a first-time visitor to the market it can seem overwhelming, as the market covers around 35 acres and it's very easy to get lost. So when you first arrive I suggest you get a map of the market from one of the Information Centers. The map is color-coded and shows what types of goods are available in each section. That way you don't need to wander around for hours looking for what you want. But having said that, if you have the time I'd suggest taking a look at each different section, as the whole market is quite interesting for a first-timer.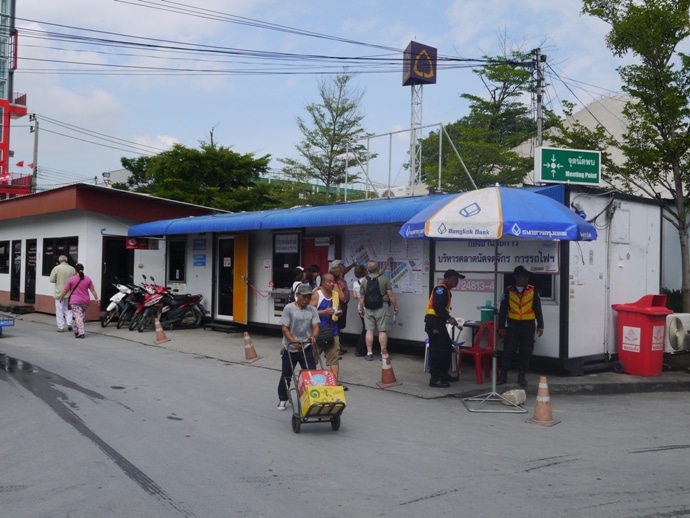 Tip 2 – Bring Enough Cash
The market is cash-only, so bring enough. But if you forget or run out, remember that there is a mobile ATM and currency exchange near the main Information Center and also at Mo Chit BTS station.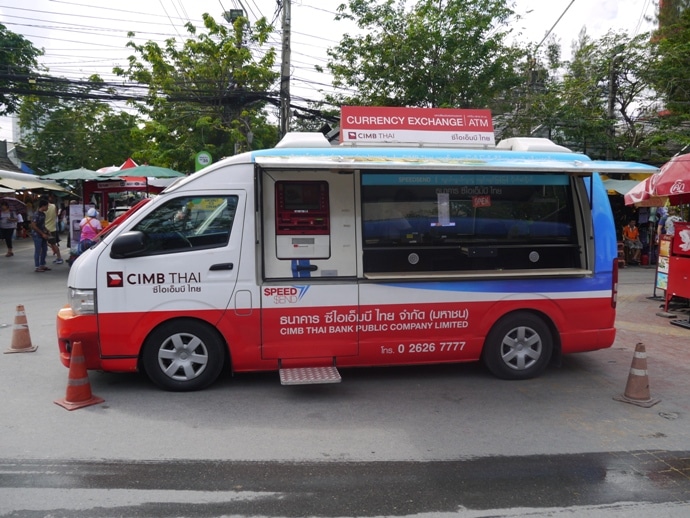 Tip 3 – Stay Hydrated
It can get very hot in the market so you need to make sure you stay hydrated. There are plenty of food and drink stalls dotted around the market, so you have plenty of opportunity to stop and re-energize yourself.
Tips 4 – Avoid The Crowds By Arriving Early
The market gets very crowded from late morning onwards, so arrive early and you'll have a much more pleasant experience. Not only will there be less people there, but it will also be a little cooler.
You can also visit the nearby Chatuchak Park if you have enough time. This is one of many great public parks in Bangkok.
Tip 5 – Take A Coffee Break
There is one really good cafe in the market that's located in section 26. It's serves Illy coffee and is a nice place to sit and relax for while. I used to have trouble finding this cafe but have now made a note of where it is. Section 26 is opposite the main Information Center.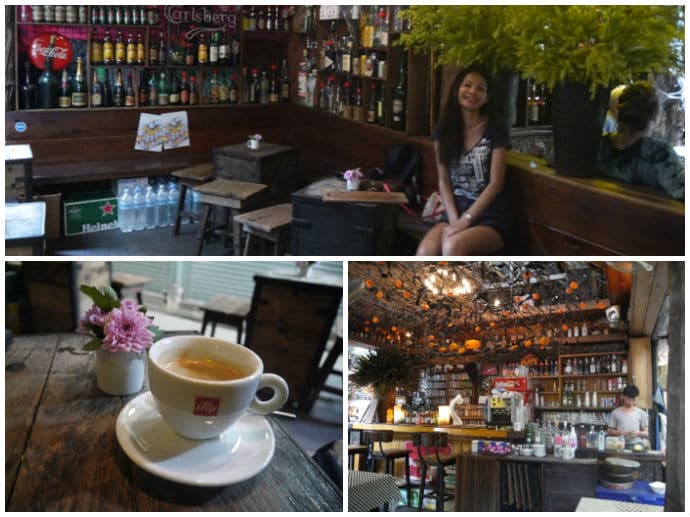 Tip 6 – Send Your Purchases Home
If you find out that you bought too much to carry home, use one of the parcel delivery companies to pack your goods and deliver to your address back home.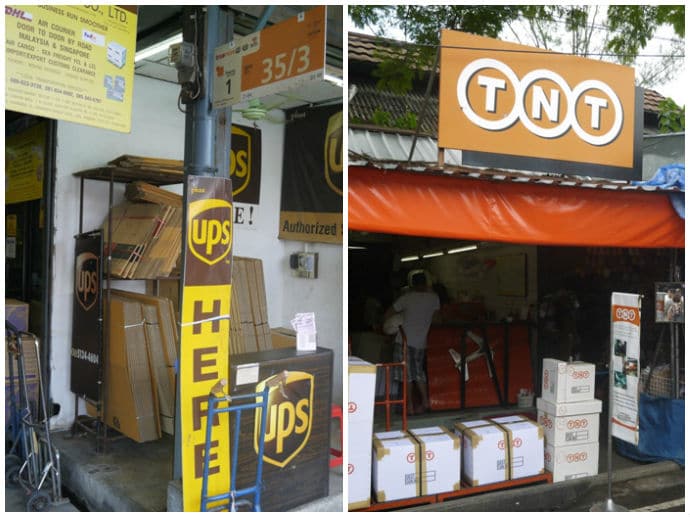 More Images From Chatuchak Weekend Market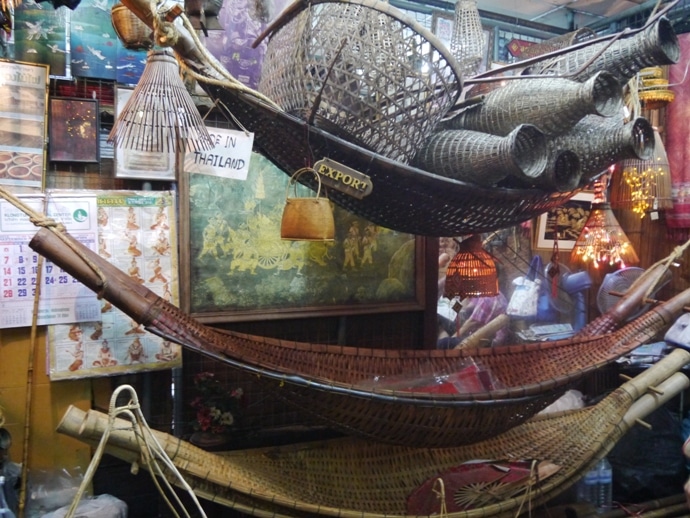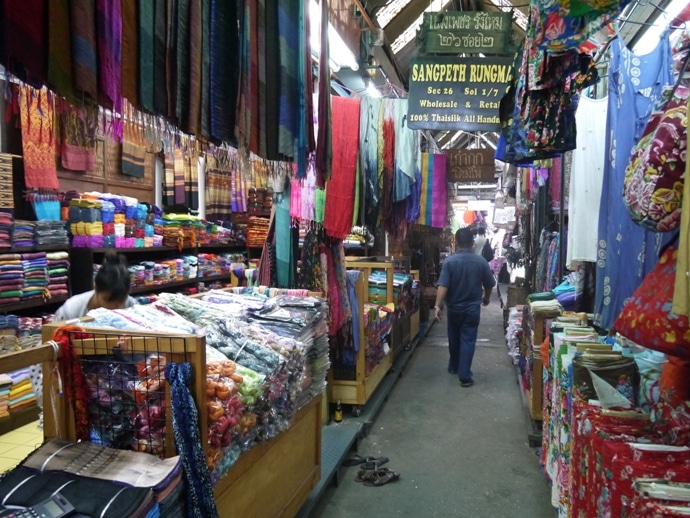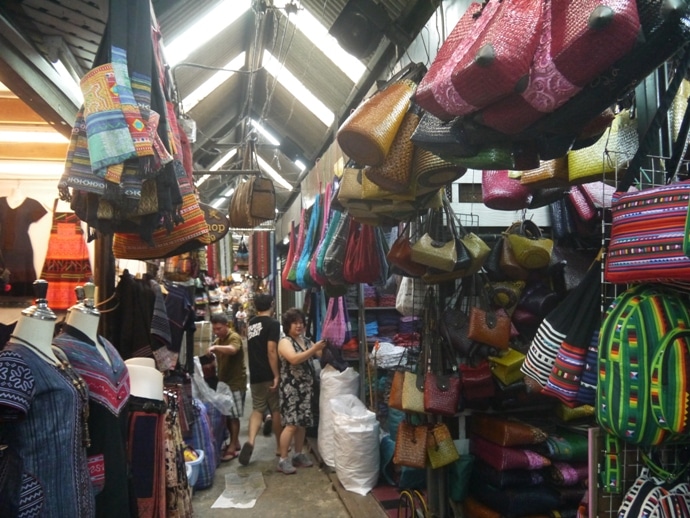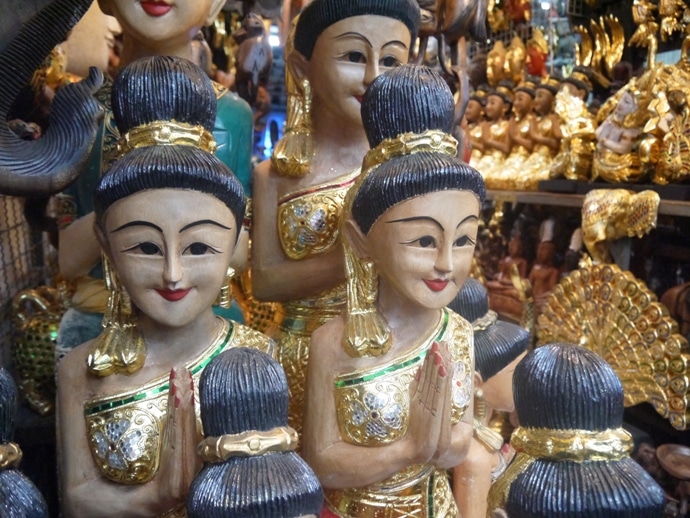 Chatuchak Market Opening Hours
Although this is called a weekend market, some sections are open on other days as well.
Tree Market: Tue 15:00-24:00; Wed 0:00-18:00; Thu 06:00-18:00
Ceramic Market: Fri 08:00-18:00
Wholesale Clothing: Fri-Sat 22:00-05:00
Main Market: Sat-Sun 08:00-22:00
How To Get To Chatuchak Weekend Market
BTS: You can get the BTS to Mo Chit station. Take exit 1 and you'll see the market entrance on your right.
MRT: Take the MRT to either Chatuchak Park or Kamphaeng Phet and just follow the signs.
Bus: There are numerous buses that service the market, so just ask at your hotel.
Taxi: All taxi drivers will know where Chatuchak Market is.
Hotels Near Chatuchak Weekend Market
Some people like to visit the market on both Saturday and Sunday and stay at a nearby hotel. Click here for a list of hotels near Chatuchak Weekend Market.