For our stay in Nong Khai we chose an upstairs room overlooking the Mekong River at The Rim Riverside Hotel. This is a small hotel with a cafe that has seating overlooking the river. The staff are very friendly and helpful. Click here to book a room at The Rim Riverside Hotel.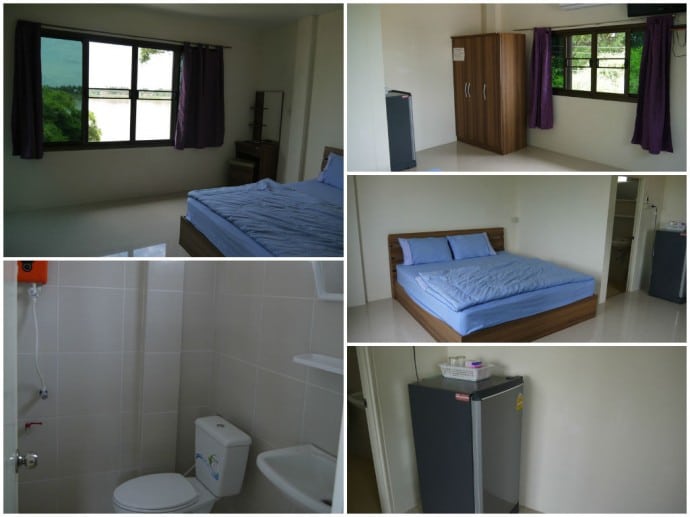 One of the best things about the hotel was that our room looked out over the Mekong River. It was only a few minutes' walk from the Saturday Walking Street Market and from Mut Mee restaurant, where they had a good selection of vegetarian dishes on the menu.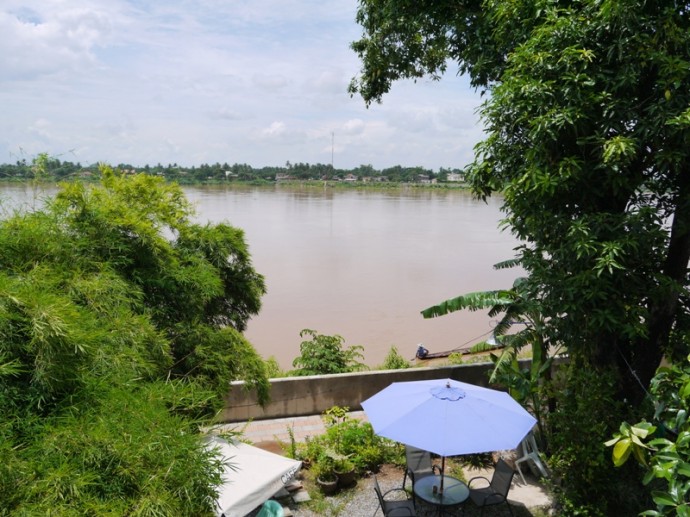 That's Laos that you can see on the other side of the river. The First Thai-Laos Friendship Bridge is about 2 km away.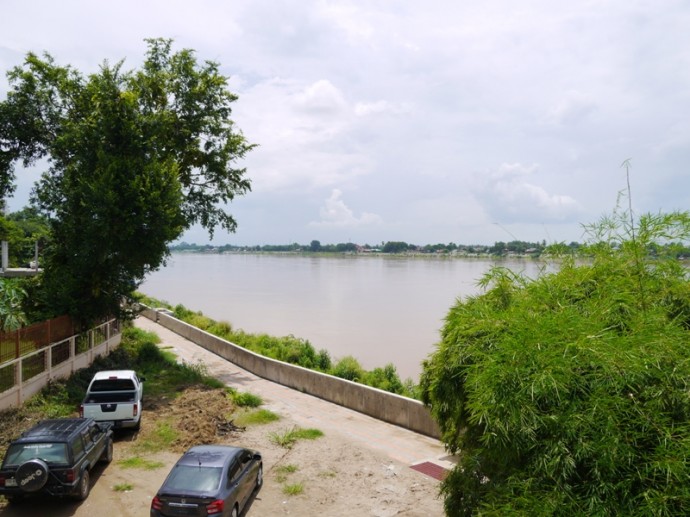 Our room looked like it was newly renovated and was very clean. It had a large fridge, and we borrowed a kettle from the hotel cafe. Wifi was fairly good, although upload speeds weren't great. It was adequate for our needs though. When I tested the speed it showed as 10.67 Mbps download and 0.11 Mbps upload.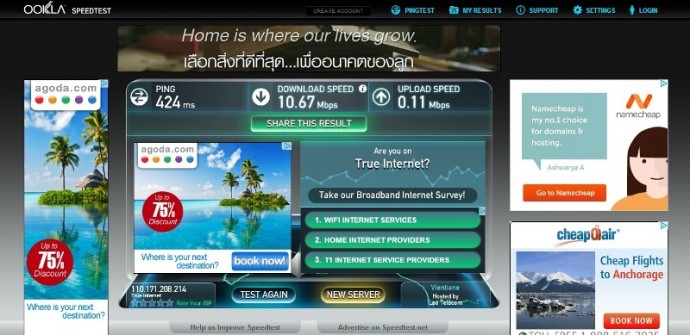 The owner speaks English and couldn't have been any more helpful. One evening he even drove his motorcycle to the shop to get us a bottle of water because we'd forgotten to buy one earlier in the day. He also help with suggestions on the best way to get around and to visit attractions further afield.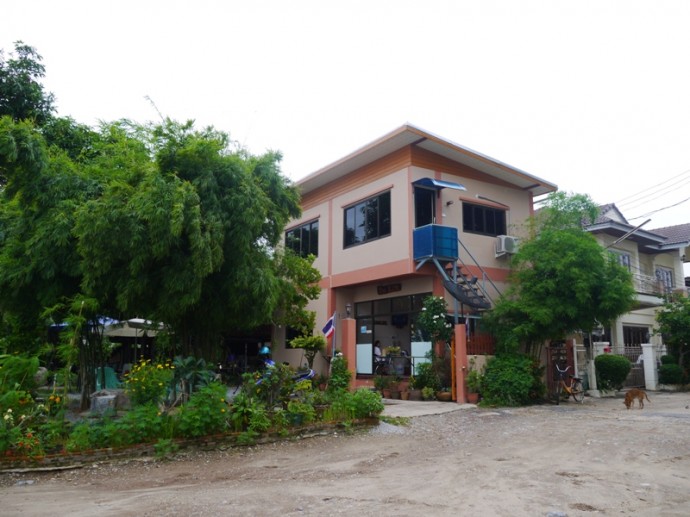 This is a great hotel to stay at in Nong Khai and the location is very good. We'd definitely stay here again. In fact, we extend our stay by a couple of days because we liked it so much.
Hotels In Nong Khai
Click here to book a room at The Rim Riverside Hotel.
For other hotels is Nong Khai, check out Agoda Nong Khai.