Our original flight to Seoul with China Eastern Airlines was quite a pleasant trip, but this one turned out to be not so good. We are particularly unhappy about the fact that one of our suitcases got left behind in Shanghai. They delivered to out apartment the next evening, but it caused us a few hassles. Click here for some great Hong Kong hotel deals.
We got off to a bad start at the check-in at Incheon International Airport in Seoul. We had two suitcases to check-in, with one weighing around 20 kg and the other 27 kg. We were told that the limit for this route was 23 kg per bag so had to move a few items from one suitcase to another and also to our carry on bag. Even when we got the weight down to 24 kg, they still insisted that we got it down to 23 kg. It all seemed bit over the top for the sake of 1 kg. We've been slightly over the baggage limit with other airlines, but none of them made us remove items from our bags. I suppose we should have checked the baggage allowance before flying, but we just found out that there is a $165 charge for overweight bags. See http://us.ceair.com/muovc/main/en_US/Static_pages/Baggage.html. That is truly excessive.
We were also asked for proof of flights out of Hong Kong, so you may want to make sure you have these before traveling to Hong Kong.
Seoul To Shanghai With Shanghai Airlines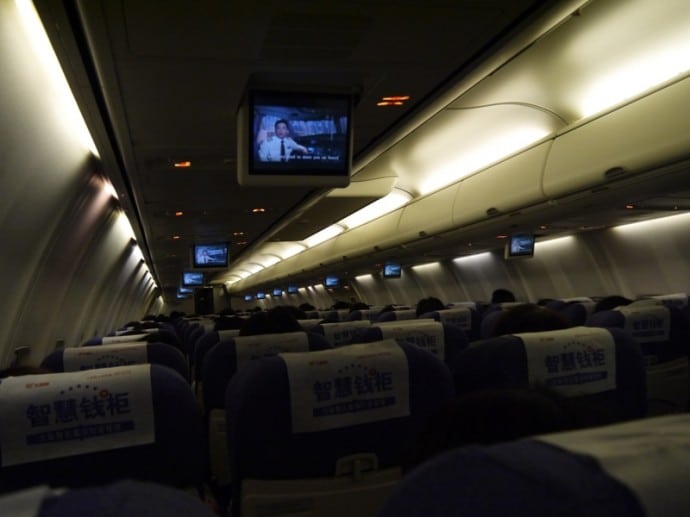 The first leg of our flight was operated by Shanghai Airlines. The plane looked fairly new and was very comfortable. The staff were friendly and efficient, and spoke good English. The flight was around an hour late leaving though due to the incoming flight being late.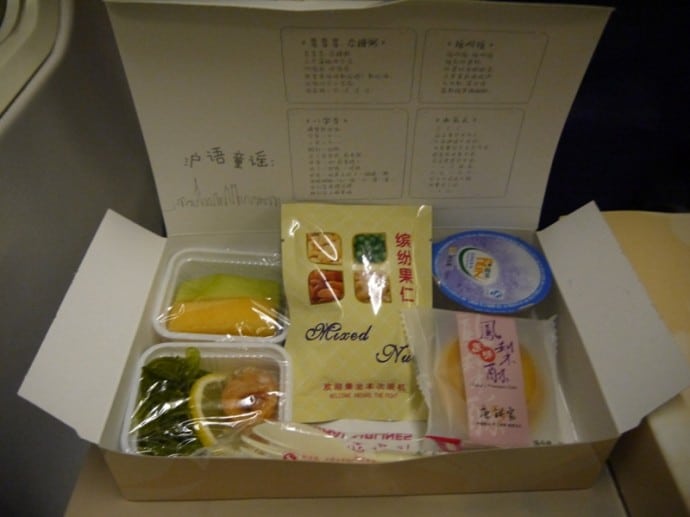 Dinner was served on the flight and it was basic airline food. There was also a hot meal that isn't shown above.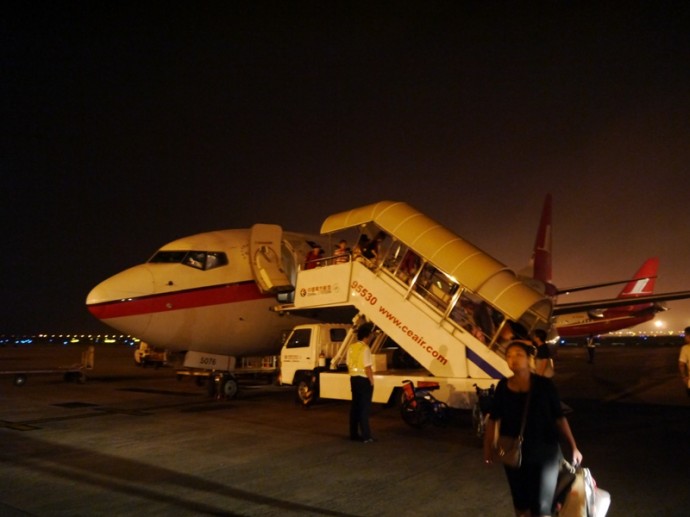 When we got off the plane in Shanghai we were transported to the terminal by bus. We then transferred directly to the departure gate for the next leg of the flight.
Shanghai To Hong Kong With China Eastern Airlines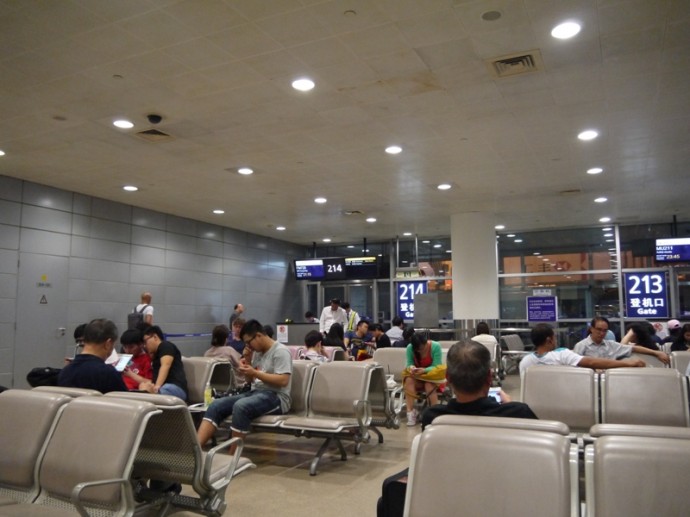 Shanghai Airport is very modern but the international transfer area that we used looks very old and could do with an upgrade. This leg of the flight was operated by China Eastern Airlines. Even though the flight was delayed, the departure board showed that it was on time and no announcement was made. It would have been helpful if the staff had made some effort to inform passengers of the delay.
We got transported to the plane by bus and the flight left about an hour late.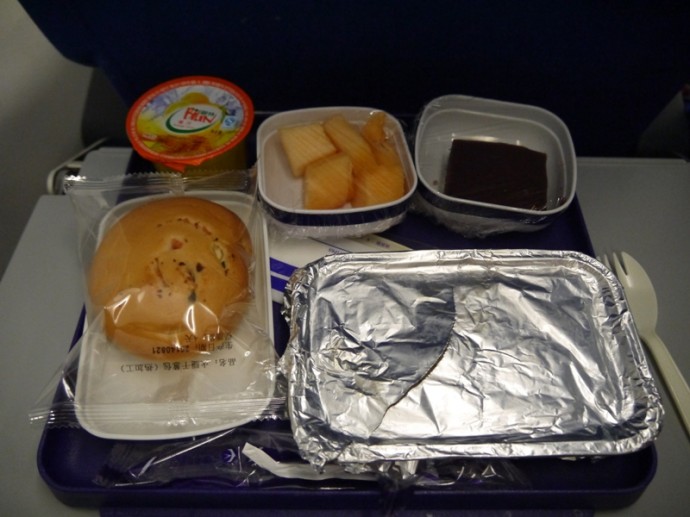 We were served dinner, which like the first leg, was typical airline food. The staff were friendly and spoke good English.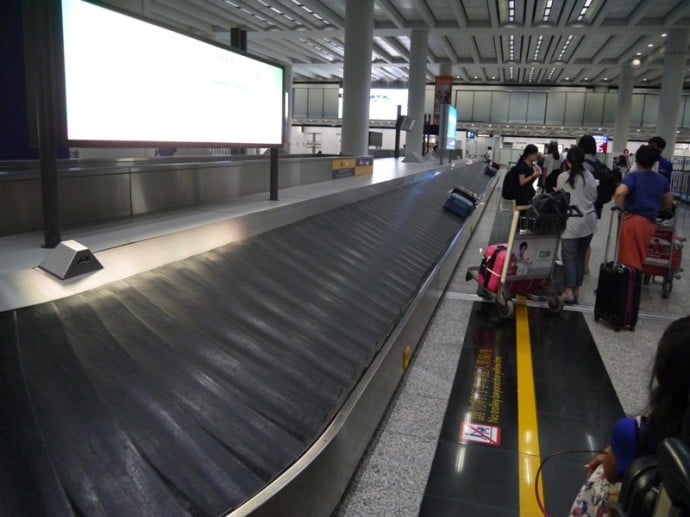 And then the worst part of all. When we arrived in Hong Kong, only one of our suitcases turned up. There was also one other passenger who's suitcase was missing. We were given forms to fill in and told that the bags were still in Shanghai and that they'd be delivered to our apartment the next day. But they didn't arrived until around 8.30 pm, which meant that we waited in for them for large parts of the day. But at least it arrived in the end.
Hotels In Hong Kong
We stayed in two places while we were in Hong Hong. The first five nights were spent in an apartment that we booked via Airbnb, and the final three nights at the excellent Bishop Lei International Hotel, which we booked via Agoda.
Click here for more great Hong Kong hotel deals.
---