We were very happy with our choice of Smith Residence as a place to stay for a couple of months in Chiang Mai. It's a great location, just a couple of minutes' walk from the city's South Gate, and is a very clean and well-run hotel. Click here to book a room at Smith Residence.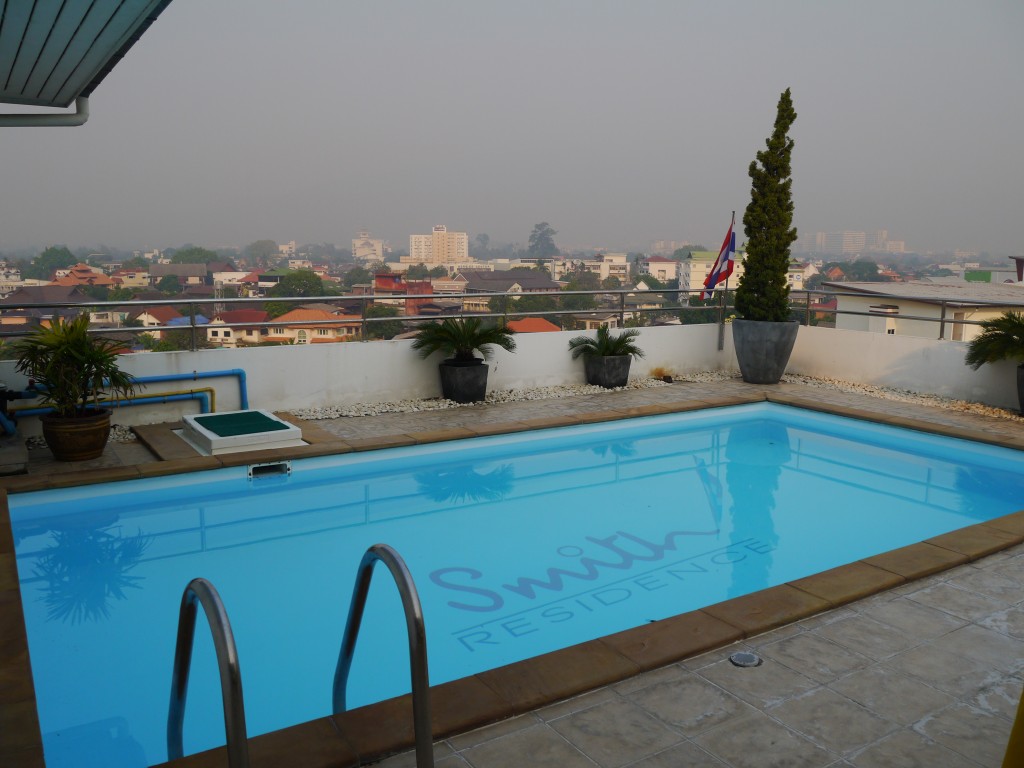 We had checked out many places on the internet, and this place was our number one choice, so we booked a room for two nights so that we could see what it was like before making a longer booking. We also checked out quite a few other places during those two days so that we could compare locations, prices and quality of accommodation. And Smith Residence was definitely the best we came across.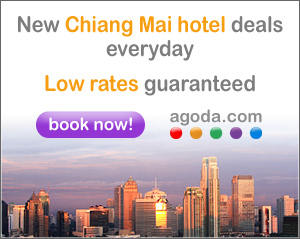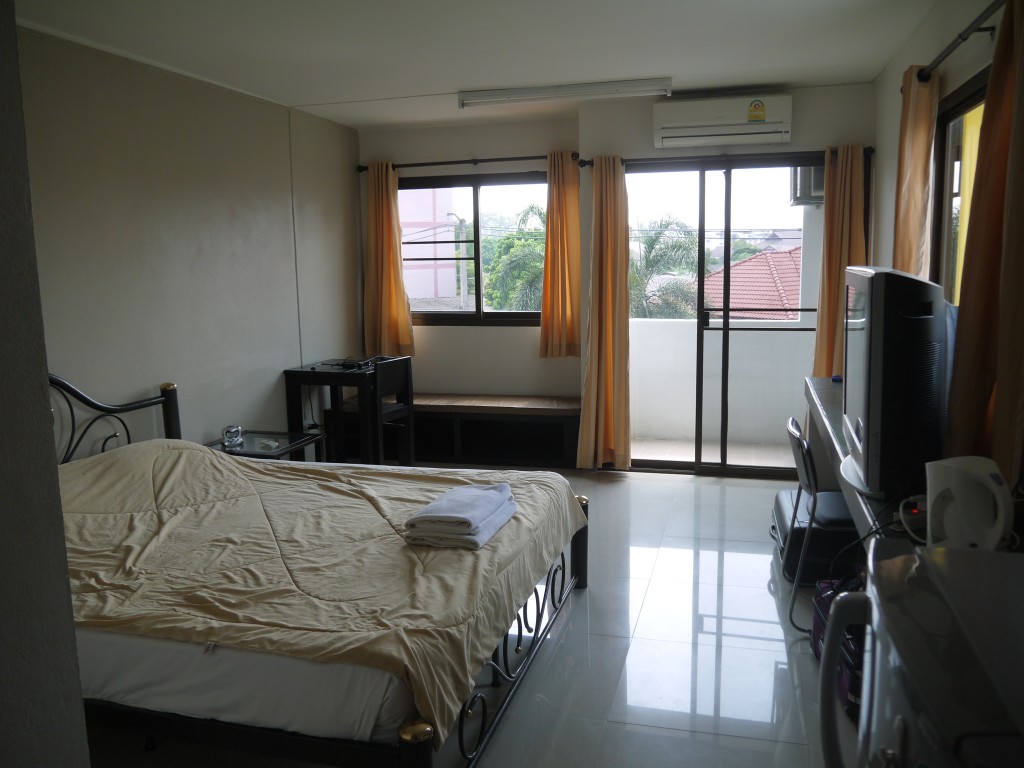 Our original room was at the back of the building, but we found that to be too dark, so we changed to a corner room for the remainder of our stay. This had a balcony and two windows, so it was very light. But this also meant that we spent more on aircon than we would have if we'd stayed in the original room, as the extra windows created extra heat, even with the curtains shut. But it was worth paying extra to have such a great room.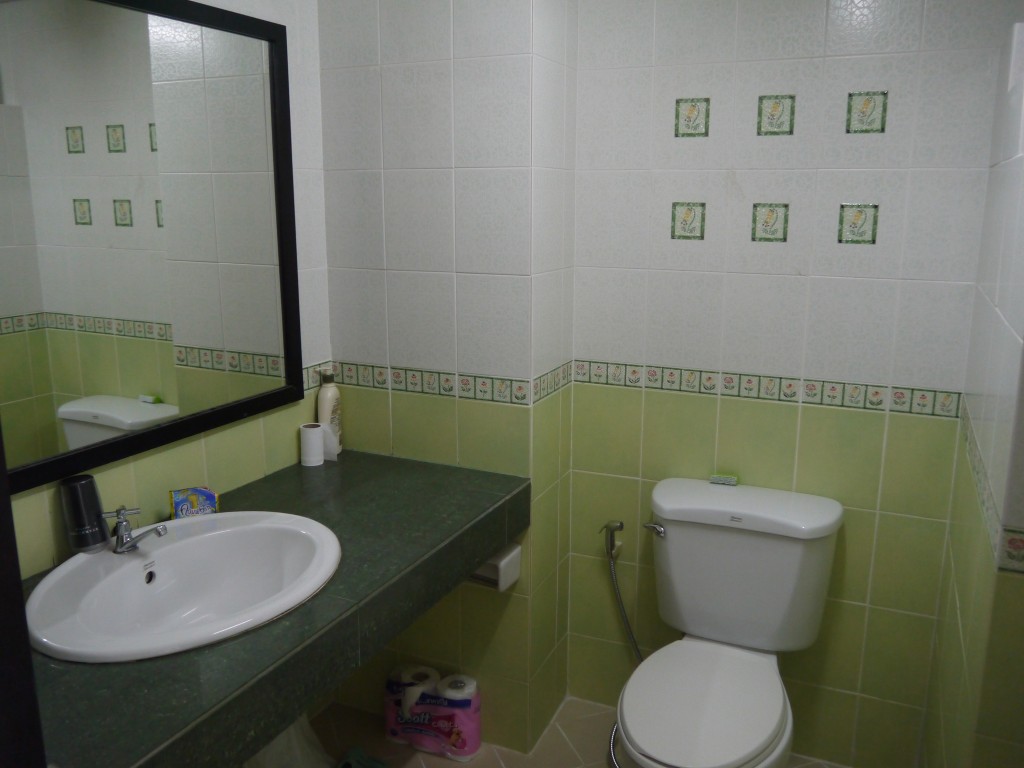 Our room at a large fridge and microwave, and plenty of space in the bathroom. There was also a very large wardrobe, a desk and chair, and a safe. The only things that were lacking was a set of drawers, a kettle, and bedside lamps. There weren't any drawers at all in the room, and the only shelf space was at the very top of the wardrobe. Shelving down one side of the wardrobe would be a good idea. No bedside lamps meant switching the lights on and off at the entrance to the room – not ideal. And we had to buy a kettle, so that was an additional cost. But overall, we were very happy with our choice.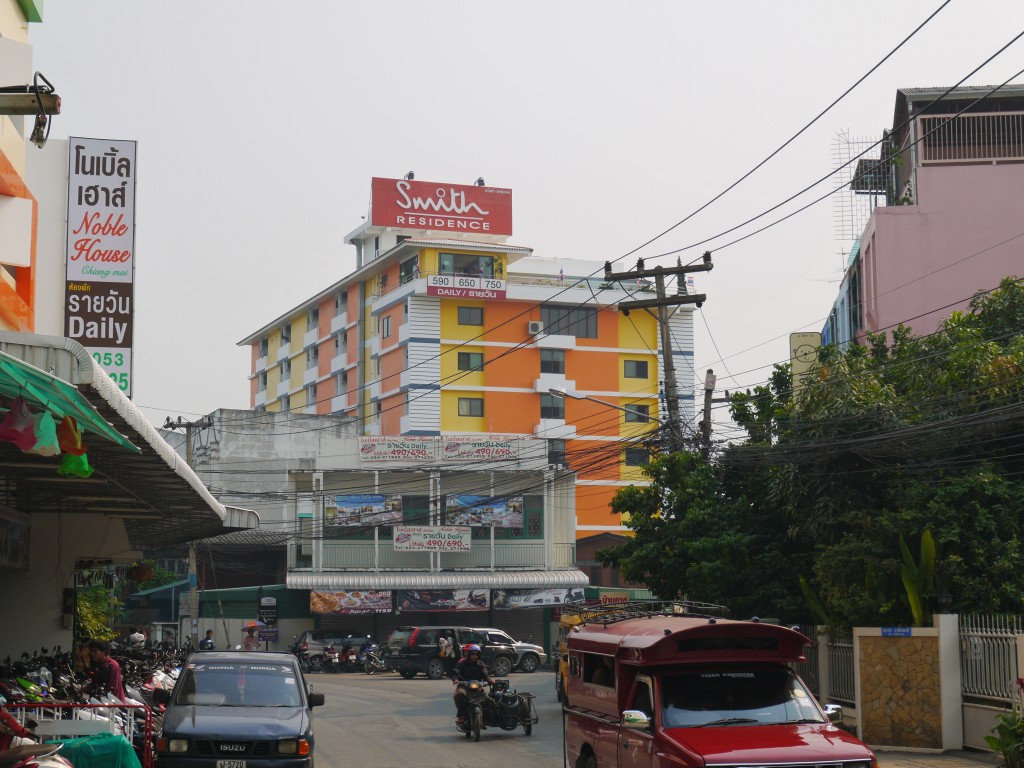 Our room cost 9,000 baht per month, with an additional 2,000 baht for electricity, 300 baht for water, and 400 baht for internet. So that's a total cost of around 11,700 baht per month. That's just $390 or £260 – an absolute bargain for such a nice room in such a great location.
The internet speed was the fastest I've had anywhere in Thailand, as was usually around 30-40 Mbps. That's even faster than what I used to have back in the UK. The location was about a 2-minute walk from the famous Saturday Night Market at Wulai Street, and the same distance from the city's South Gate, where 20-30 food stalls set up every evening. It was also close to many of Chiang Mai's vegetarian restaurants, which was great for me.
Smith Residence is a mixture of hotel and long-stay accommodation, and many residents have been here for many years. There is a small cafe at the lobby area, and a laundry service as well, which is only 40 baht to wash and iron 1 Kg of clothes.
Video Of Smith Residence, Chiang Mai
Smith Residence Details
Address: 37-39 Nuntharam Rd, T. Haiya, A. Muang Chiangmai 50000
Tel: (053) 203217-19 , 201710-11
Website: chiangmaismithres.com
Click here to book Smith Residence via Agoda.